When I was younger and used film cameras I would take a photograph of a ditch, to my eye it was a channel of water and plants, but in reality when it came back it would look like a mess. The eye can be fooled by only seeing what it wants.
John Nash – The Moat, Grange Farm, Kimble, c1922
This is why there is a joy of artists like John Nash, to paint what I thought I was seeing. Here are a series of paintings by Humphrey Spender. Spender was a talented painter and photographer, famous really for his work on Mass Observation. The paintings are abstract and in them I can see different lakes and rivers I know, but the genius and joy is that they can be anywhere.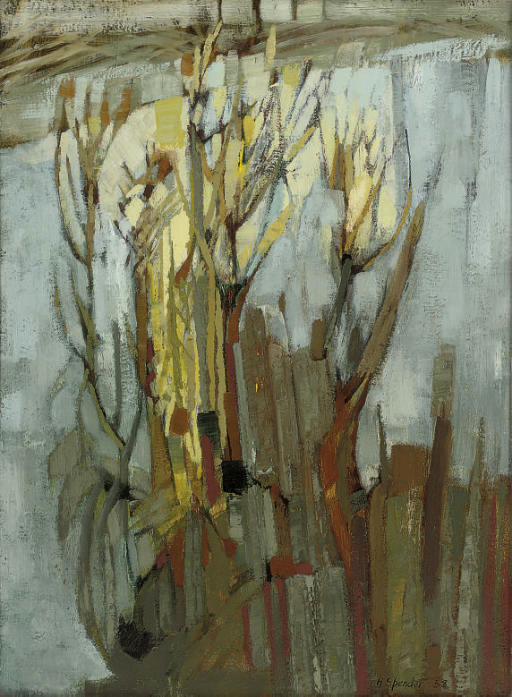 Humphrey Spender – River Plant, 1958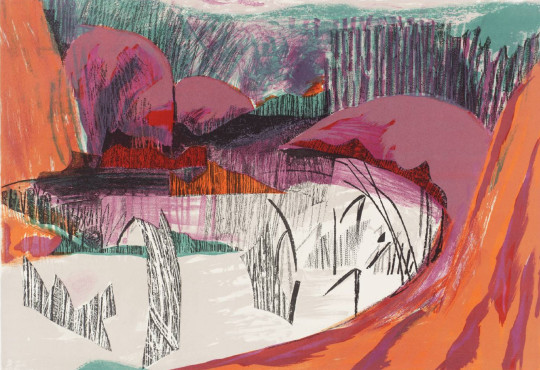 Humphrey Spender – Reedy Pool, Essex, 1969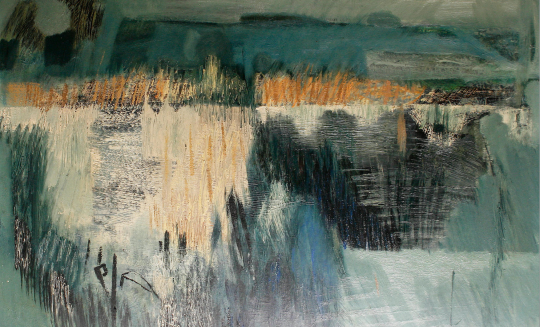 Humphrey Spender – River landscape, 1963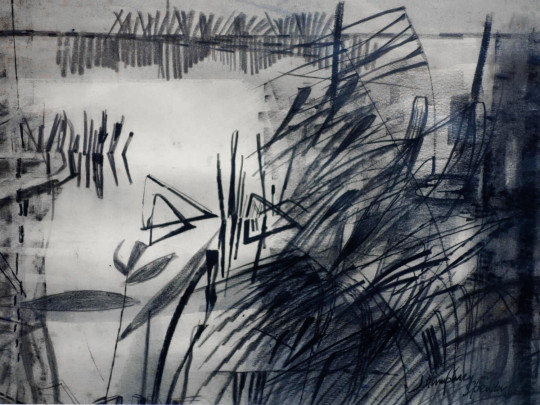 Humphrey Spender – River landscape, 1960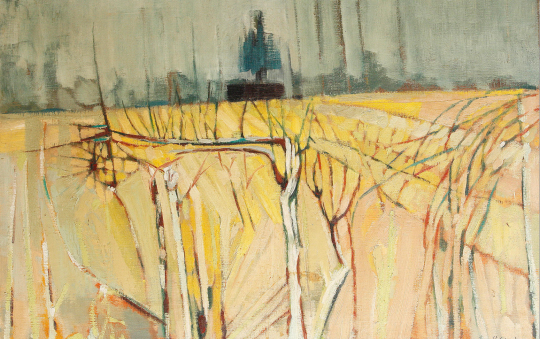 Humphrey Spender – Winter Field, 1959