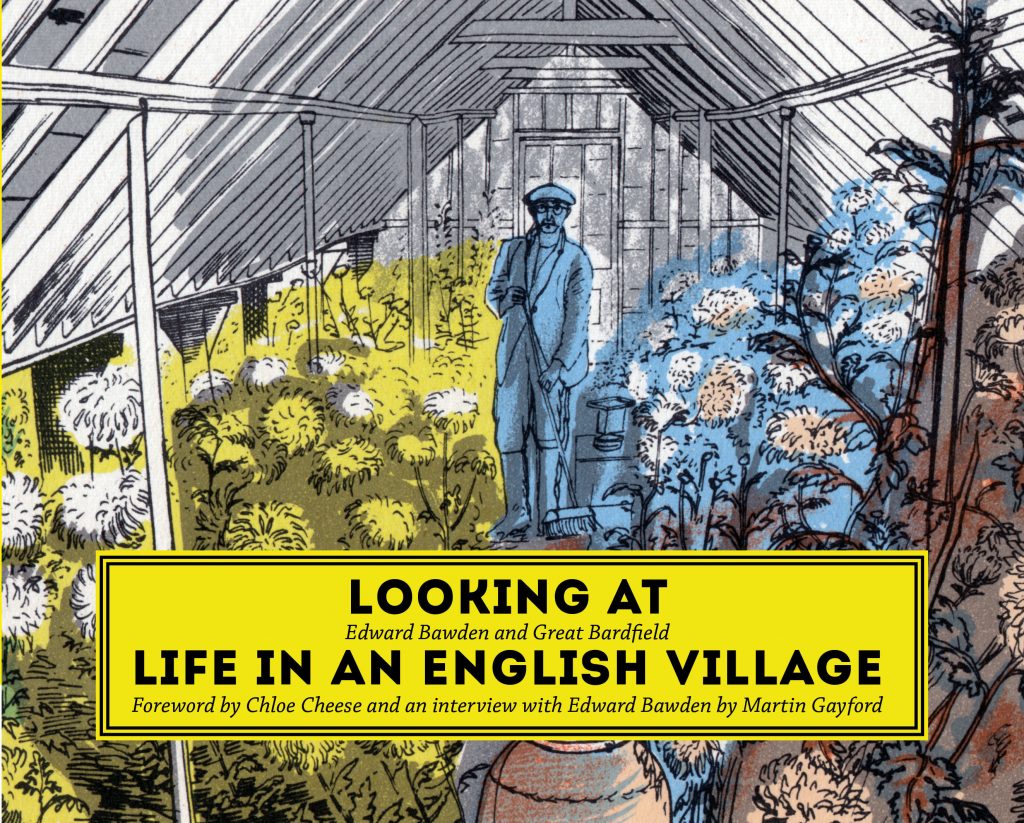 Looking at Life in an English Village
176-page Paperback
£25 + £3 P&P. (UK Order Link)
Email me for international postage options.
Edward Bawden's Life in an English Village, with an introduction by Noel Carrington, was first published as a King Penguin book in 1949, and until now the artist's illustrations have never been reprinted in full.
But far more than a reprinting of the original book, this is an investigation into Bawden's illustrations, his life as an artist and designer, and the world of Great Bardfield in 1949. You will discover the history of Bawden's much-loved book and learn about the people and places he depicted in what is still one of East Anglia's most charming villages.
Through his time as an official war artist in the Second World War, Bawden learnt the art of portraiture and recorded as a journalist what he was confronted with. In Life in an English Village he put the same skills to use in peacetime, capturing in pen and ink the tranquillity of people at work in his village.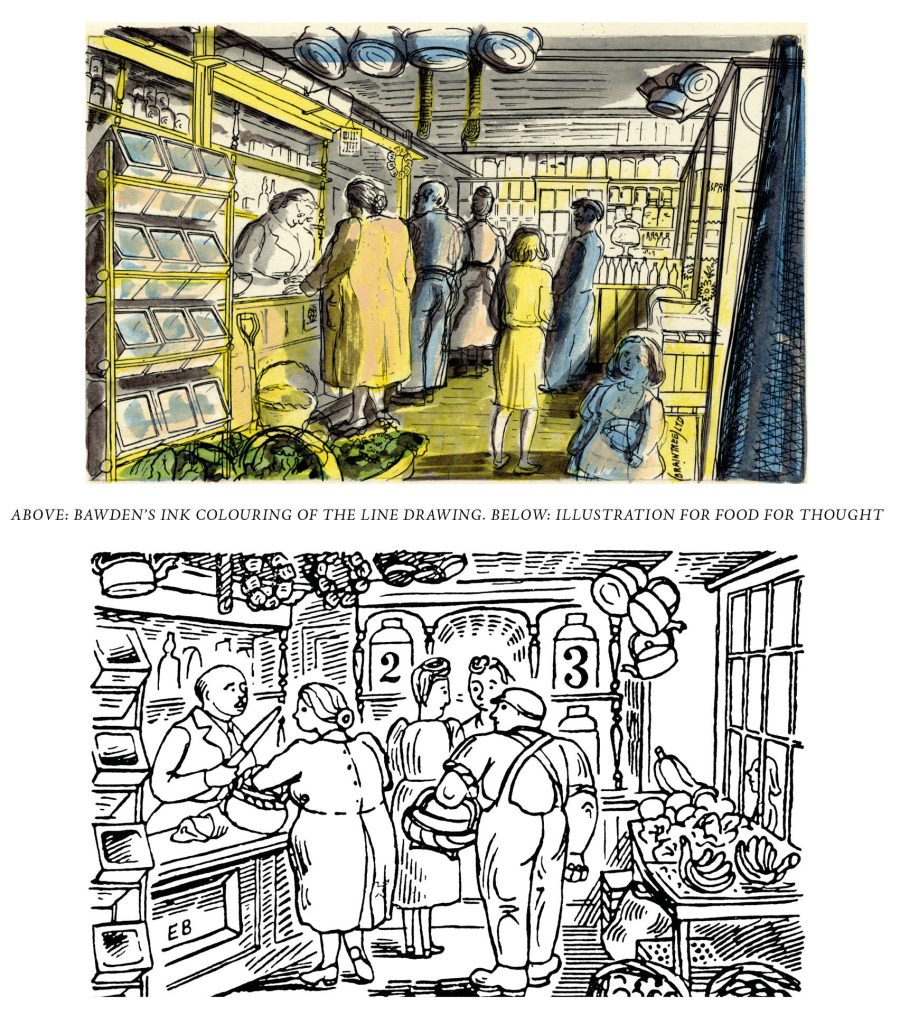 This book also features the work of other Great Bardfield artists – among them Eric Ravilious, Walter Hoyle, Michael Rothenstein and Chloe Cheese – who with Bawden made the village a significant centre for art in Britain. In addition, it includes old photographs of the village to bring further to life the Great Bardfield of 1949.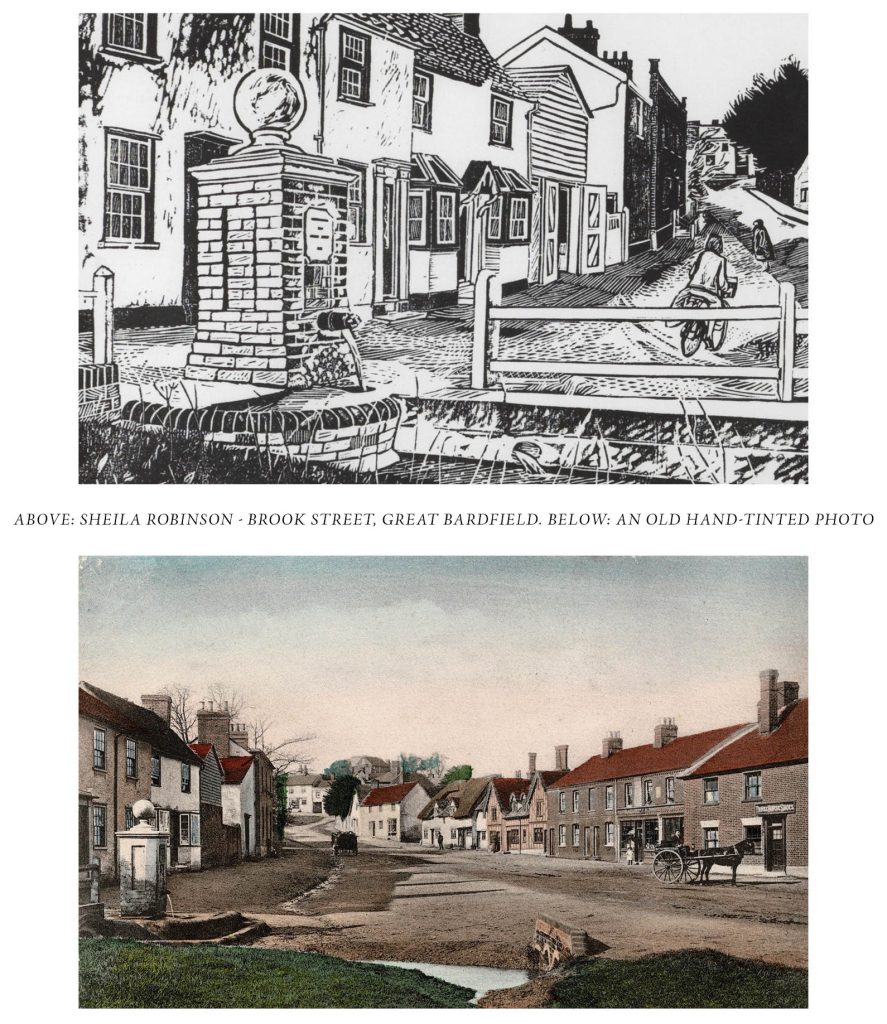 Fully illustrated with the artist's work, this is a rare chance to discover the secrets of Bawden's illustrations.
Available as a limited edition 176-page paperback.
£25 + £3 P&P. (UK Only)
for International postage options please email me .
For trade orders of 5 or more copies please email me.
For those of you who don't like online sales and want to keep things local then these are my stocklists:
Daunt Books, Marylebone.
Gallery Above & Beyond, Linton, Cambridge.
Cambs Antiques Centre, Gwydir St, Cambridge.
Harris & Harris Books, Clare, Suffolk.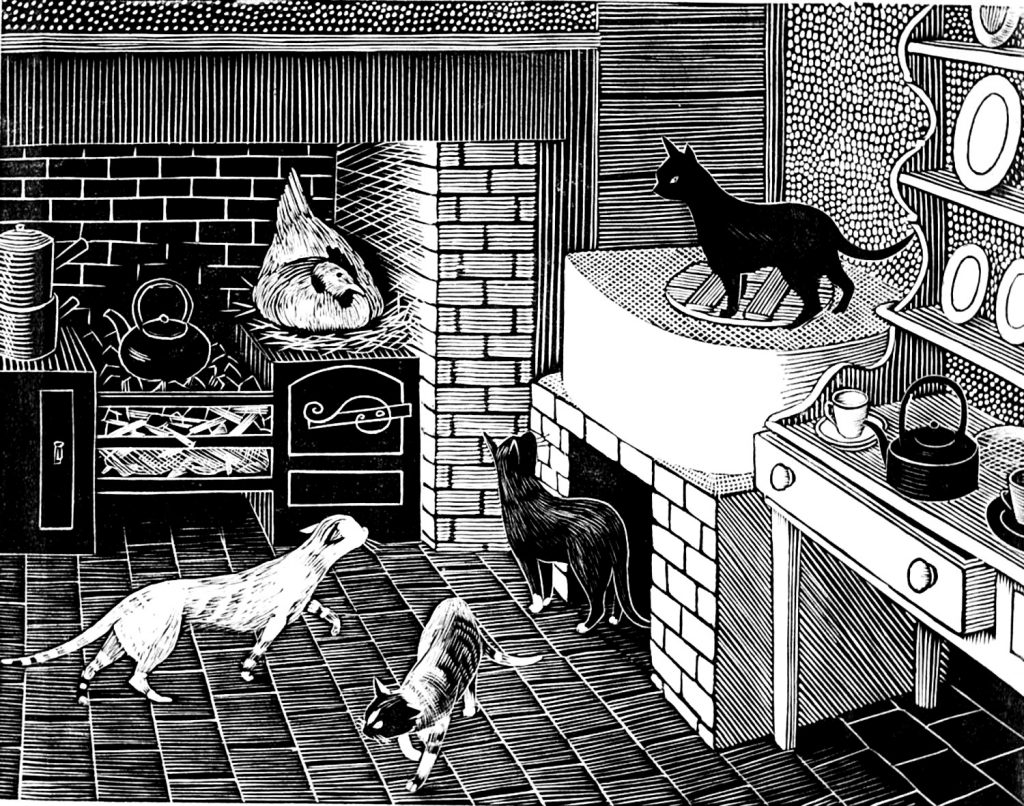 For a period, in the early 1930s, Ravilious shared rooms with Edward Bawden at Brick House in the north-west Essex village of Great Bardfield. They'd met as students at the Royal College of Art. One recent afternoon I drove to Great Bardfield, where various artists lived from the 1930s to the late 1950s, including John Aldridge, whose oil paintings my colleague Michael Prodger wrote about in our issue of 25 March 2022. In a 1989 interview (republished in Looking at Life in an English Village, Robjn Cantus's fine new book about the Bardfield scene), Bawden described what had attracted him there. "It was wonderful in those days. It was a real village, it had three or four tailors and three or four bakers and so on; the food didn't come from Braintree, it was made on the spot." The tailors and bakers have long gone but Great Bardfield continues as a real village.

Jason Cowley, Editor's Note, The New Statesman – 7 December 2022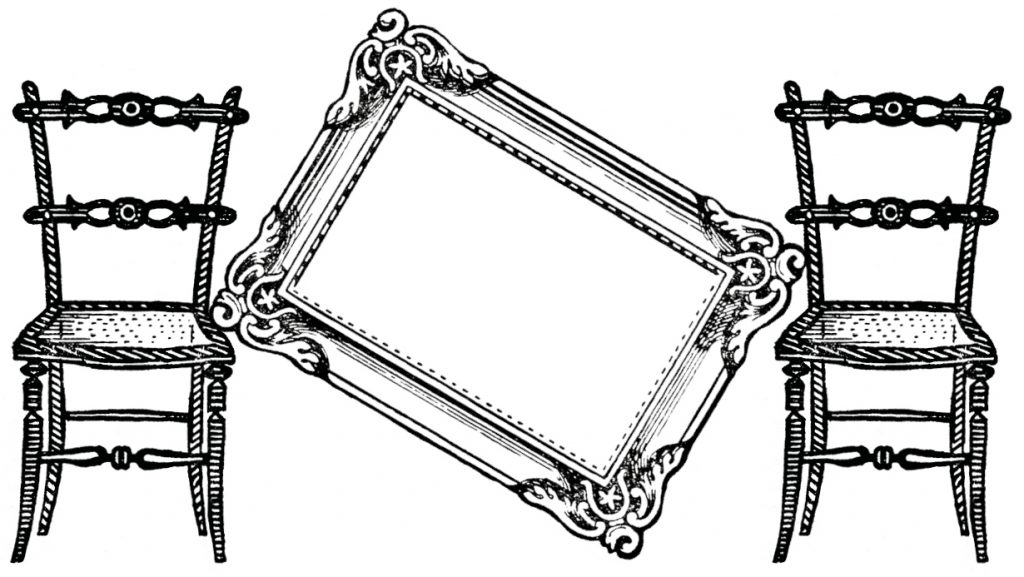 PS: I do not sell via Amazon.