In the past I have posted on John Nash when he was living in Buckinghamshire but here I look at the move John and Christine made to Essex and Wormingford.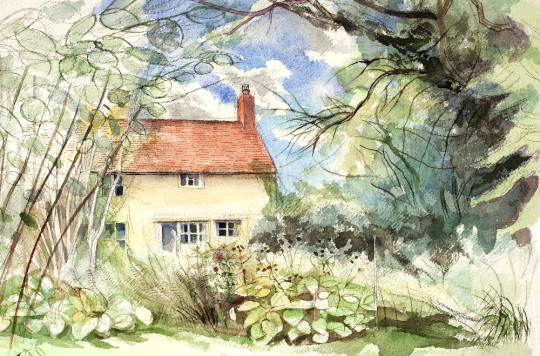 Richard Bawden – Bottengoms Farm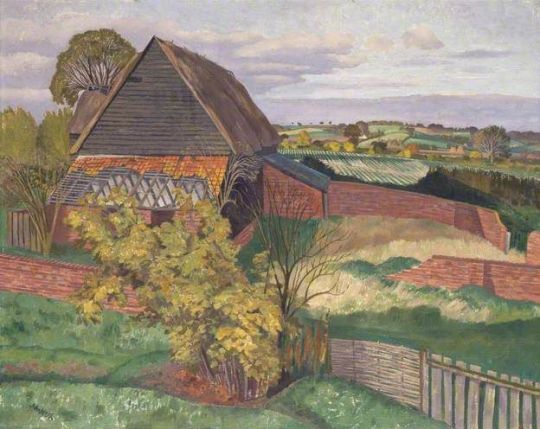 John Nash – The Barn, Wormingford, 1954
When John and his wife Christine came to Wormingford on a holiday, they used to hire a small hut off the side of the local Mill but after it burnt down they returned to find a proper home. This led them to Bottengoms.
After John's discharge from the forces in 1944, he and Christine sold their cottage at Meadle and moved into Bottengoms Farmhouse near Wormingford, Essex, which, with some two acres of land, they had bought for £750 the previous year. It remained their home for the rest of their lives. The name 'Bottengoms' is understood to derive from Bottingham, that of a Saxon farmer. The farmhouse is a small, two-storied sixteennth or seventeenth-century building, of wood and plaster, with one brick gable-end. †
The bulk of Nash's work from 1944 onward can be found in the areas around Bottengoms, the docklands of Colchester and Ipswich to the landscapes of the Stour Valley and local mill ponds.
When he would venture further afield in France or Cornwall, Christine would scout out painting locations for him and then after he would turn up, walk around for the best view and then paint.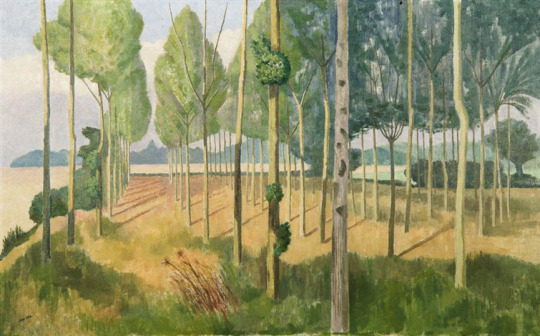 John Nash – Landscape near Polstead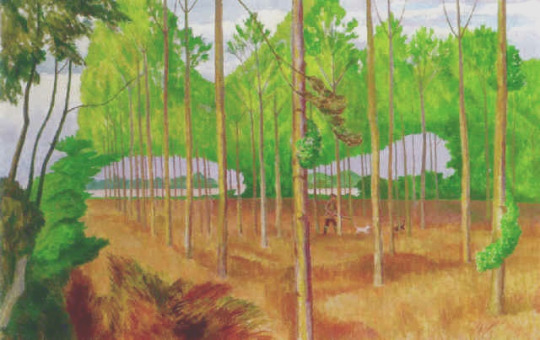 John Nash – Poplar Plantation
Life at Bottengoms was very social. Though he never allowed sociability to disturb his work John formed a circle of close friends, almost all of them neighbours, 'the dear ones' as he called them. These included Robert and Natalie Bevan, Colin and Marian Benham, Cedric Morris, Lett Haines, David and Pamela Pearce, John and Griselda Lewis, Lady Fidelity, Lady Cranbrook and Ronald Blythe. †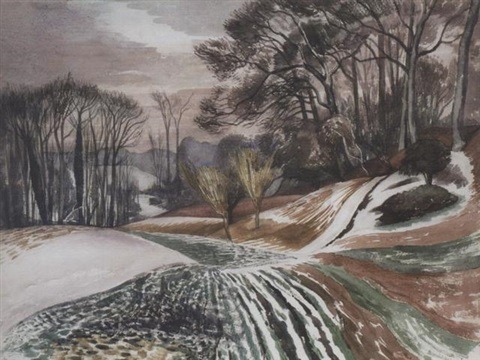 John Nash – Winter Evening, Wormingford, 1967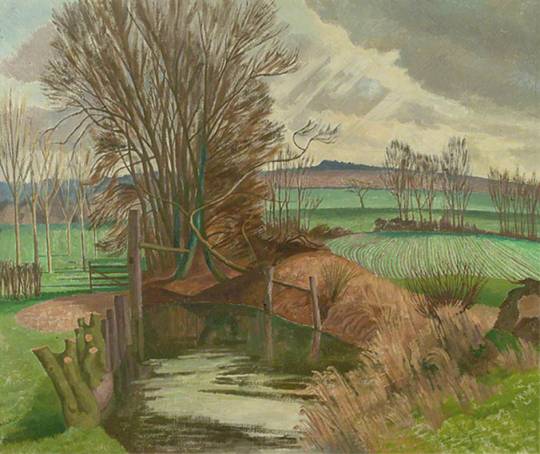 John Nash – Disused Canal, Wormingford, Essex, 1958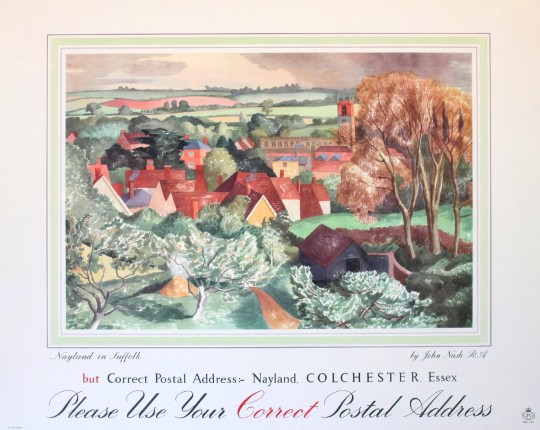 John Nash – GPO Poster – Use Correct Address – Nayland in Suffolk.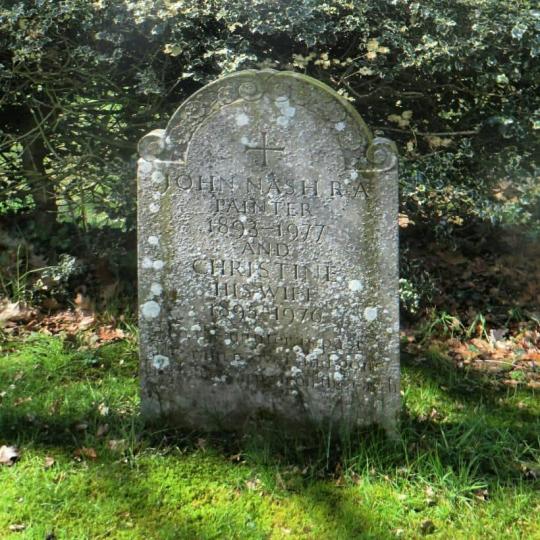 John and Christine Nash's Grave in Wormingford Church.
† Sir John Rothenstein – John Nash, 1983