China clay is a material known as kaolin. It was first used in China more than ten thousand years agoto make porcelain. When the Chinese started to export this to Europe it was fashionable but expensive. Noticing a gap in the market, a Plymouth apothecary called William Cookworthy began to research the porcelain-making process and spent several years searching for a material that resembled the kaolin that had been used for so long in China. In 1745 he eventually found it, at Tregonning Hill, near Germoe, in Cornwall, where a rare type of decomposed granite, finer than most talcum powders, arises naturally.
The mining of this over the years scared the landscape with a white mountain of spill and a quarry pit. I have some memory that it was on one of these trips that John Nash painted with Edward Bawden and Carel Weight. 
 John Nash – Disused China clay pit near Hensborough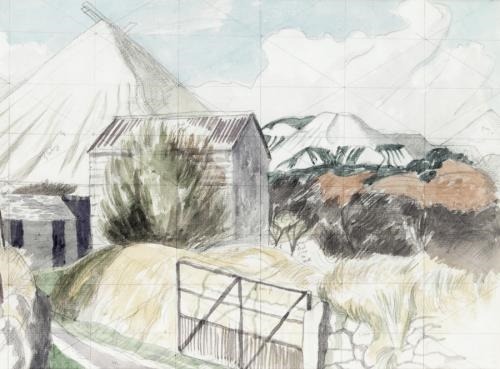 John Nash – China clay landscape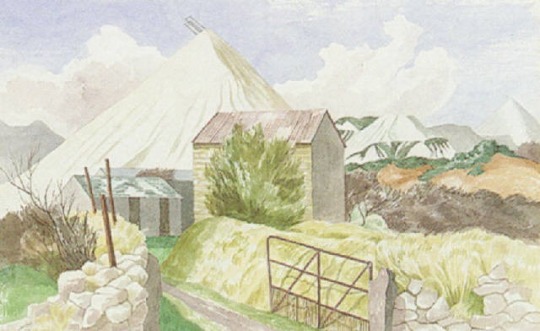 John Nash – A mine, Bugle, Cornwall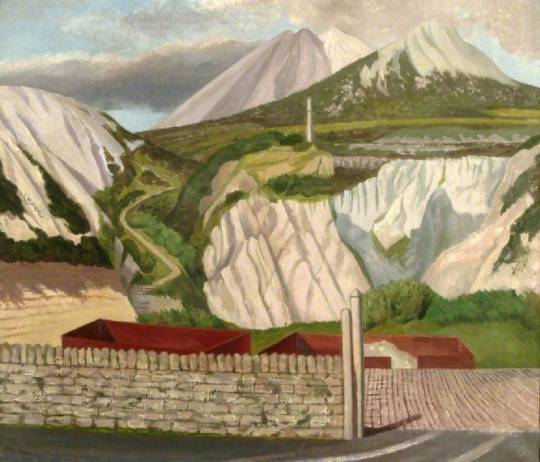 John Nash – Mountain Landscape with Distant Lake, 1939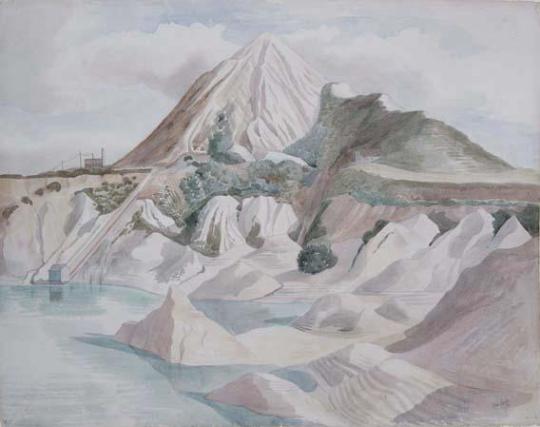 John Nash – China Clay Matterhorn 1952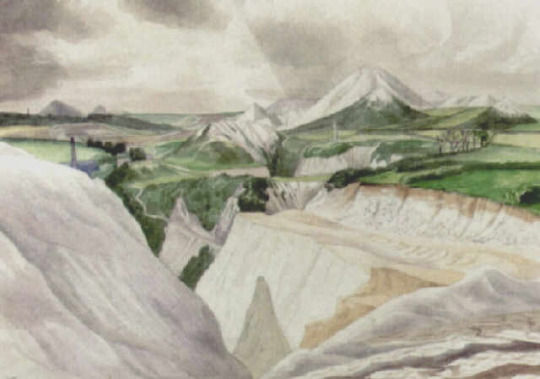 John Nash – Clay pits , 1954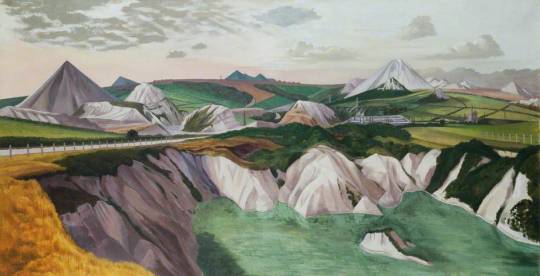 John Nash – Panorama of Pyramids, 1953

Below is a painting by Carel Weight, it's the same view of the painting above by John Nash, is it chance or not? Nash used to make pencil drawings of a subject and then come back to it later in the year, maybe with some of his Cornish paintings he came back years later? Or just a fluke, who knows. It doesn't help that the Weight picture isn't dated.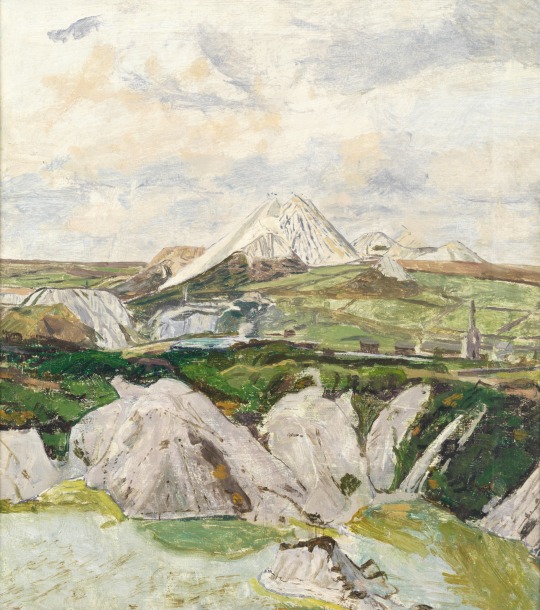 Carel Weight – Clay Pits, Cornwall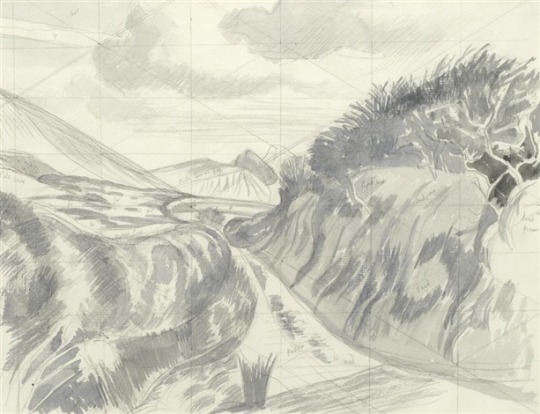 John Nash – China Clay Country, 1958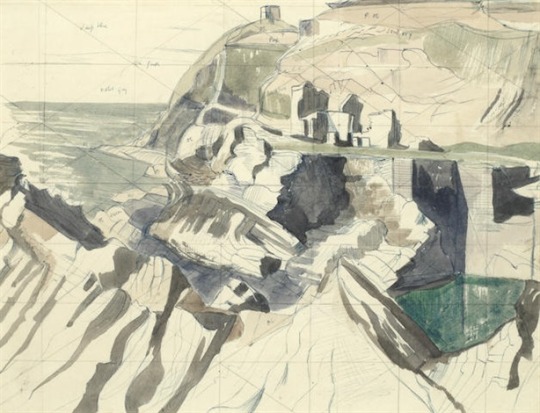 John Nash – China Clay Country , 1958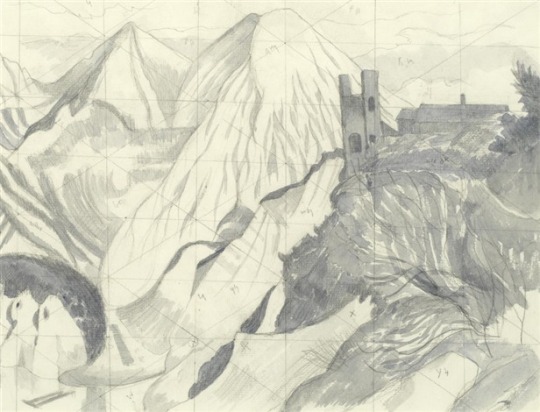 John Nash – China Clay Country, 1958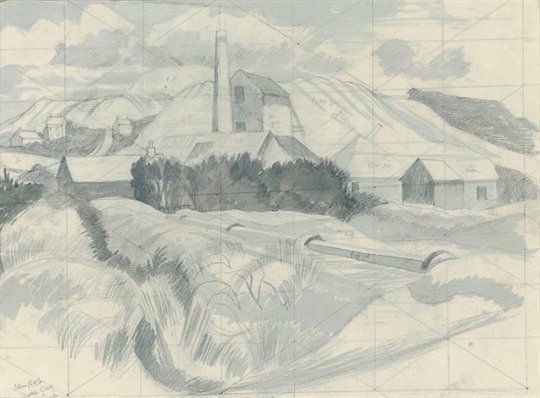 John Nash – China Clay, Cornwall
To see more of Edward Bawden's paintings of the 1958 trip click here.