One of the nicer parts of my researches into the histories of Edward Bawden and John Nash is looking at the works they created on holiday together. As artists visiting a place together it seems they would look at a subject (the bridge at Ironbridge) and wonder around to get a perspective that pleased them both. Here with the Quarry I would imagine they had less opportunity to wander about, as it was then and is still now, a working Quarry. This has given a forced subject and view. I find it interesting how they both have translated it into a painting.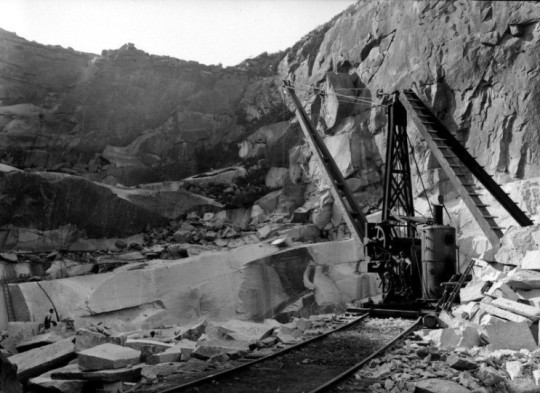 On five occasions we shared a painting expedition in Wales, on the Gower Peninsula & again near Haverfordwest at Littlehaven; in Cornwall during a cold wet spell of misery in the De Lank Quarry at Blisland; at Dunwich in Suffolk & in Shropshire at Ironbridge. †
Located near Blisland, not far from Bodmin, the De Lank Granite Quarry was a particularly engaging subject for Bawden as, 'unlike many granite quarries on or near the moors it is still being actively worked, & for that reason retains an interest that others have lost ‡
The forced perspective of where it was safe to paint gives an interesting view to how both Nash and Bawden worked. I like mostly the blash pressure and fuel tank behind the workers hut on the crane.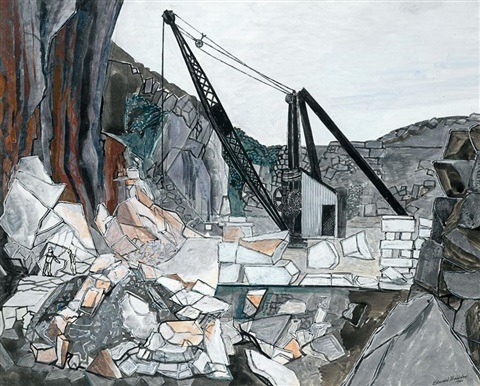 Edward Bawden – The De Lank quarry no.2 , 1960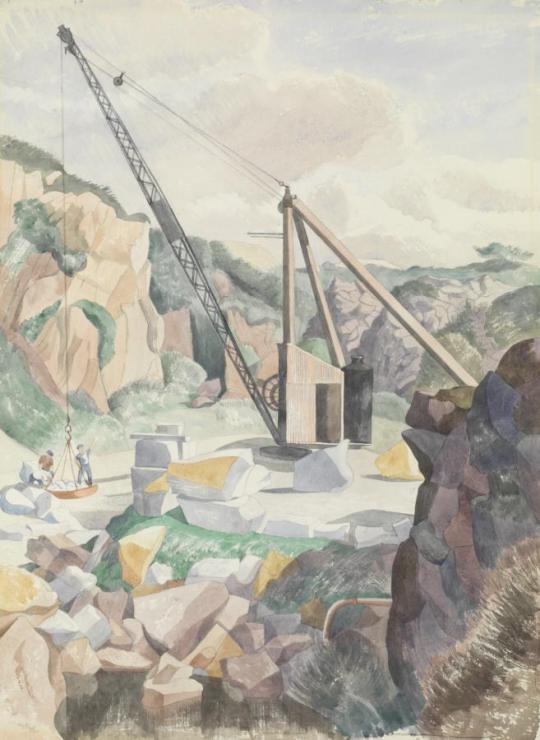 John Nash – The De Lank Quarry, Cornwall, 1960

 John Nash – The De Lank Quarry at Blisland, Cornwall , 1960
The paintings below likely were made on the same trip, Sharp Tor was exhibited at the Royal Academy Summer Exhibition 1960 and The De Lank River, De Lank Quarry No 2 and The Engine House all exhibited in the 1961 Royal Academy Summer Exhibition. The last two – likely worked upon in Bawden's studio – are sad gloomy images.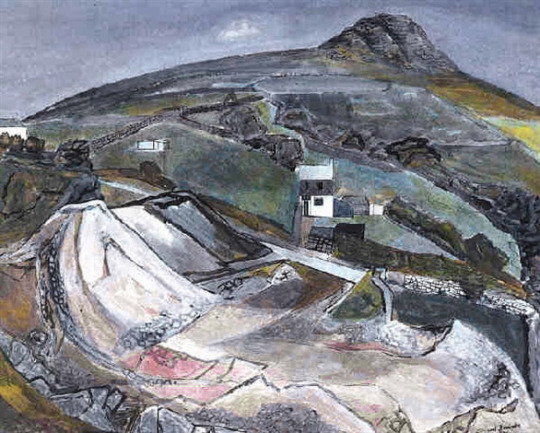 Edward Bawden – Sharp Tor, Cornwall, 1960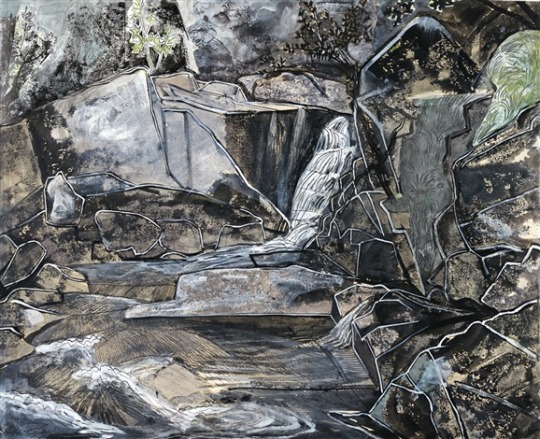 Edward Bawden – The De Lank River, Cornwall, 1960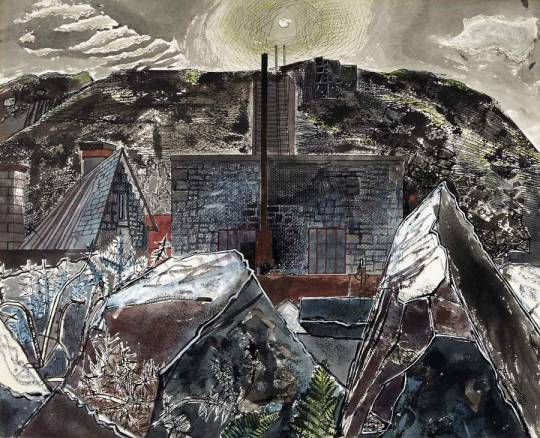 Edward Bawden – The Engine House, Cornwall, 1960
† Edward Bawden to John Rothenstein, 24th April, 1979.
‡ Letter from Edward Bawden, 12 July 1961