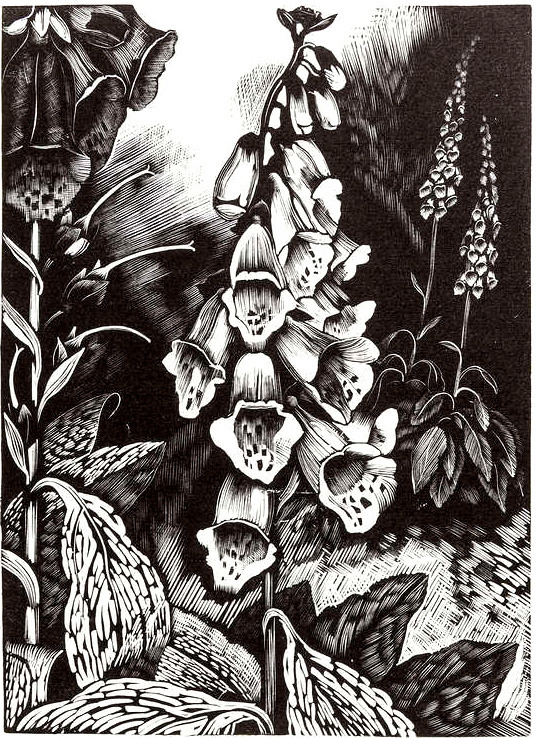 John Nash – Foxglove, 1927
John Nash is more famous for his paintings of the First World War or his later-life landscapes, but as a young man he was a very fine wood-engraver. It seems by nature that wood-engraving at this time follows book illustration and as John's brother Paul was championing a wave of woodblock revival at this time it is no surprise that in 1921 John became a member of the Society of Wood Engravers, a new society set up in 1920 by Eric Gill, Lucien Pissarro and Edward Gordon Craig. In coming years with more confidence with woodcut John Nash was able to illustrate whole books such a Poisonous Plants, 1927 that features 20 large botanical illustrations.
Many of his prints before 1924 where done to learn the craft and given as gifts but the Golden Cockerel Press asked him to illustrate a book in woodcut and he became professional and and a commercial artist. He would sell these woodcuts as limited editions too.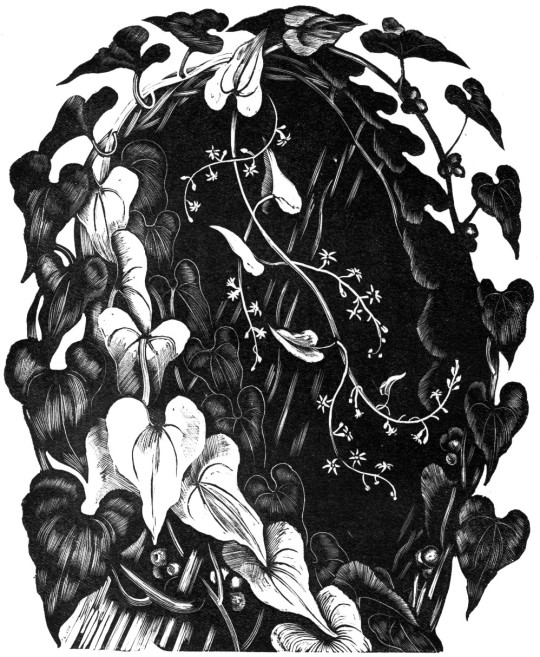 John Nash – Black Bryony (Dioscorea communis), 1927  
His innocence and freshness of outlook has led him to emphasise the sharp-cut quality of engraving and this expresses the essence of living and the appreciation of forms. John Nash's engraving of the human form, of flowers and of plants have a realism that is quite scientific in its observation and crispness of expression. †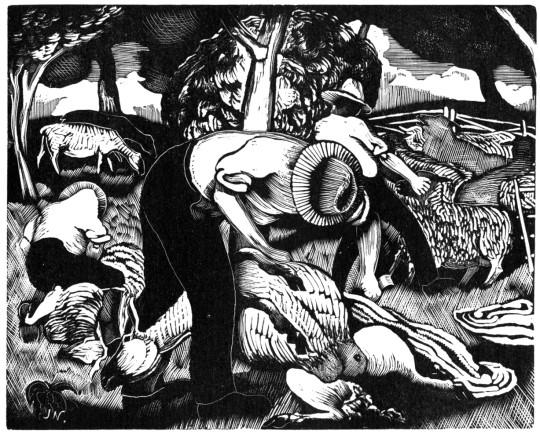 John Nash – Shearing Sheep, 1923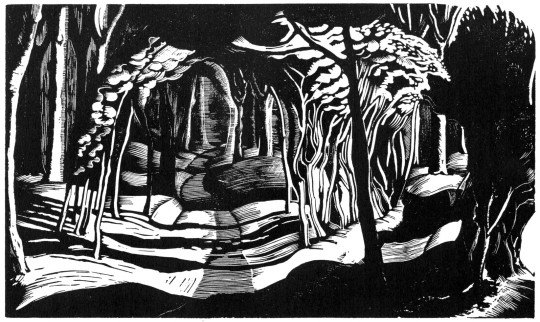 John Nash – Woodland Interior, 1929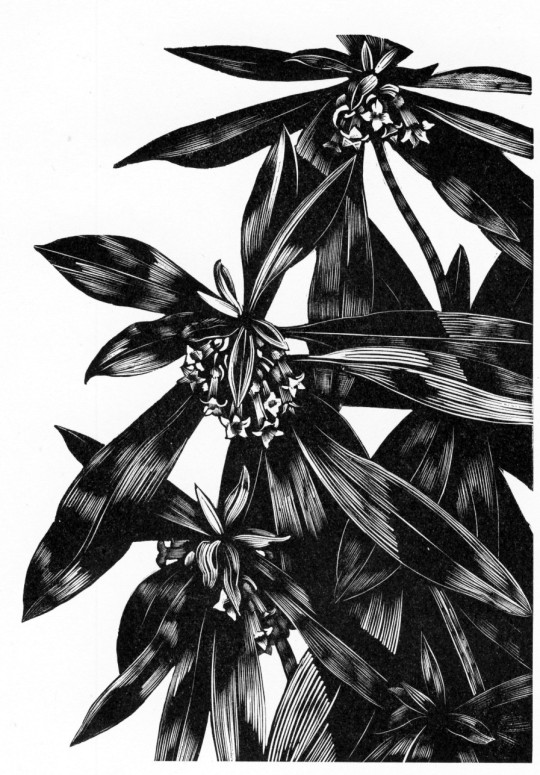 John Nash – Spurge-Laurel (Daphne Laureola), 1927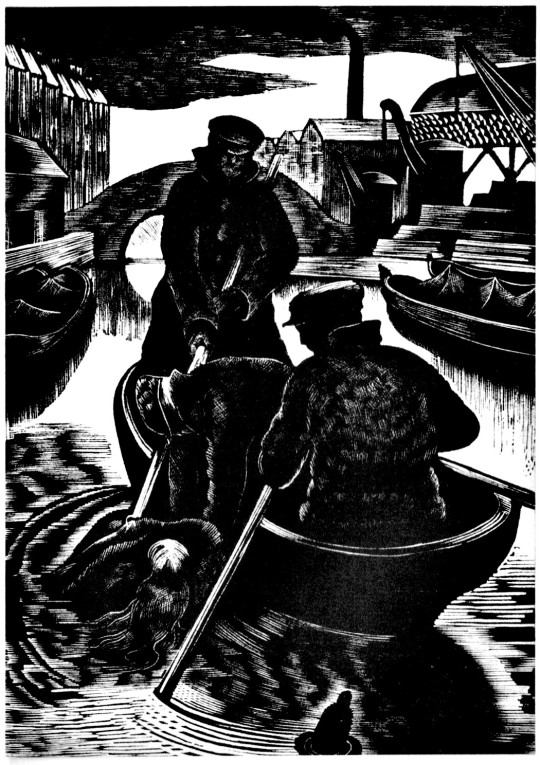 John Nash – Frontispiece for Kathleen Woodward's Jipping Street, 1928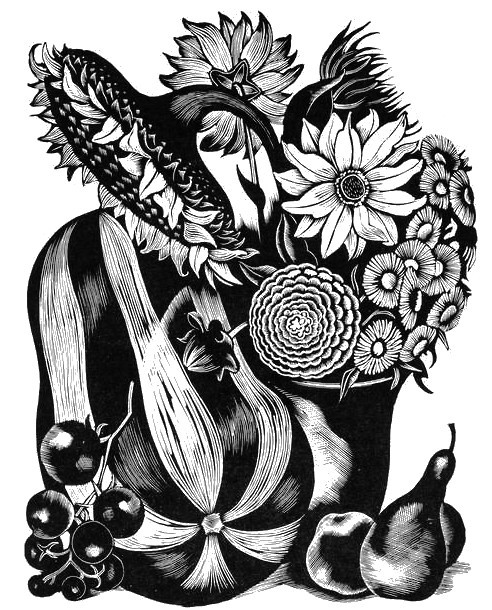 John Nash – Marrow and other Autumn Fruit and Flowers, 1935
'Flowers and Faces' by H.E. Bates, published by the Golden Cockerel Press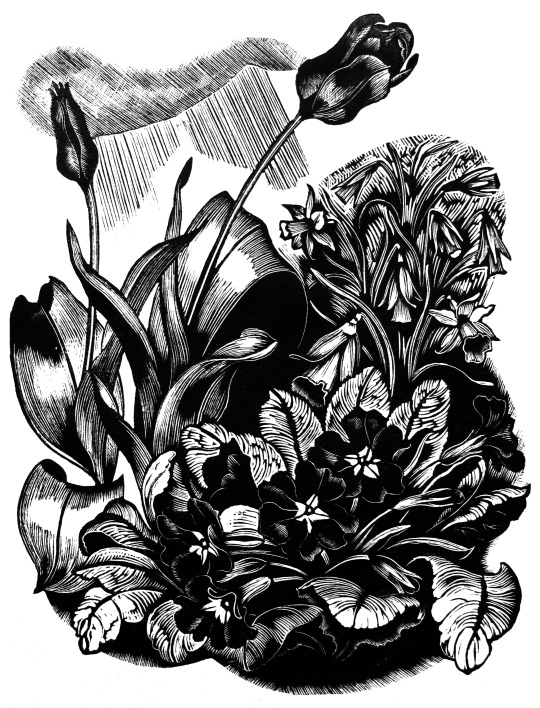 John Nash – Flowers and Faces, 1935
'Flowers and Faces' by H.E. Bates, published by the Golden Cockerel Press
† Albert Garrett – A History of British Wood Engraving, 1978