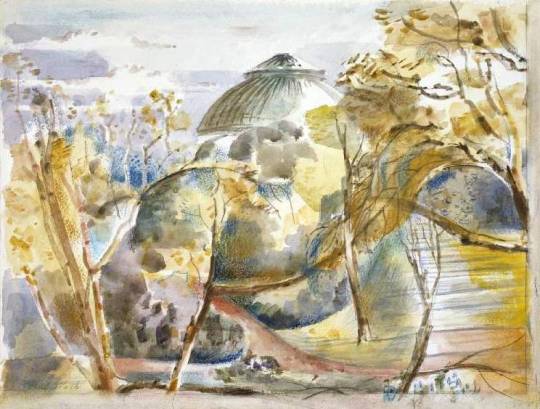 Paul Nash – Landscape of the British Museum, Fitzwilliam Museum
One of the arguments for not leaving a good bit of art to a large museum is that it might never be seen. The idea that your gift may end up in the endless archives of the Tate Gallery or Towner comes with that danger. When Edward Bawden was looking to leave his studio to someone he chose the Higgins Gallery in Bedford because they were much smaller and would be more likely to exhibit his works, though for some time that was not what happened. (It was a decision he apparently regretted when the Fry Gallery was founded in 1985 and opened in 1987.) If work sits in archive storage this might give more weight to my constant quest for Why not a Tate East?
I digress – the other day while looking up engraved windows by John Hutton I discovered the The Fitzwilliam Museum in Cambridge have an online archive of the pieces they own, many of them being in archives not on display and it shocked me to see how many works by Paul Nash they had.
Living in Cambridge one of the things visitors to the city want to see is the Fitzwilliam's amazing collection of art, but to me a lot of it doesn't rotate and so I find going rather boring. I wish they could set a rotating room or explore their archives for exhibitions. Below the paintings are mostly from the collection of Paul Nash's in the Fitzwilliam Museum archives.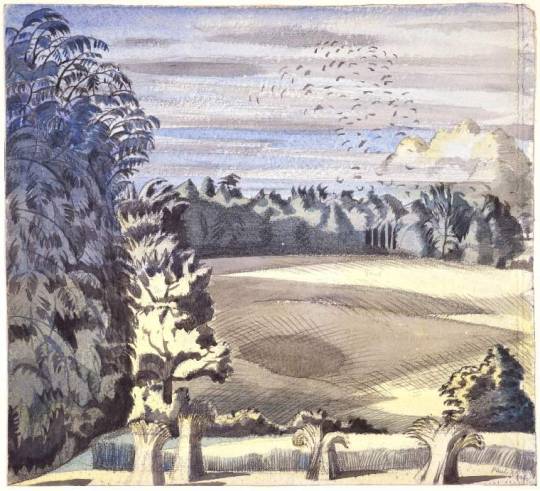 Paul Nash – Landscape with Rooks, 1913, Fitzwilliam Museum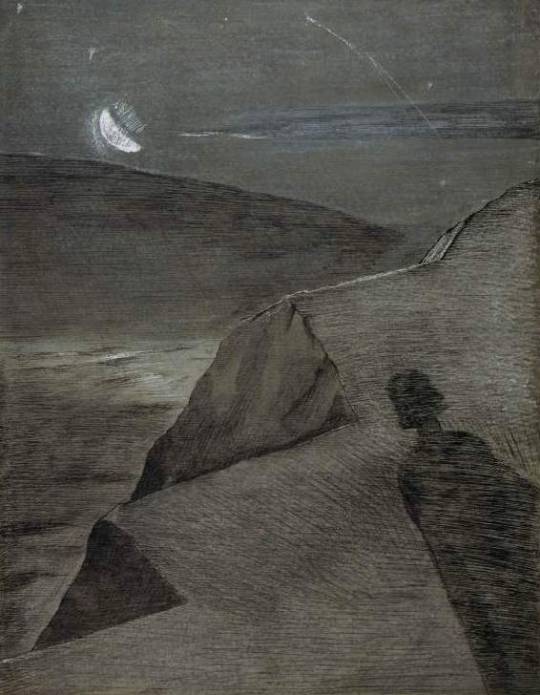 Paul Nash – The cliff to the north, 1912, Fitzwilliam Museum
Below are a series of Monster Studies, the photographs and oil are in the Tate but the watercolours are in the Fitz. It is interesting to show how Nash used photography as a memory aid.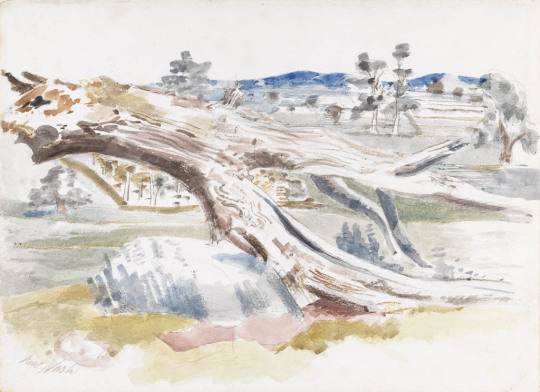 Paul Nash – Monster Field, Study I, 1938, Fitzwilliam Museum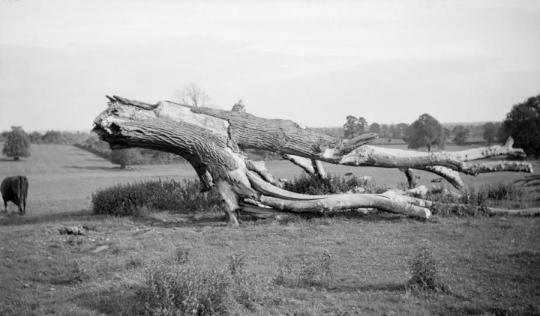 Paul Nash – Monster Field, 1938, Tate TGA 7050PH/1111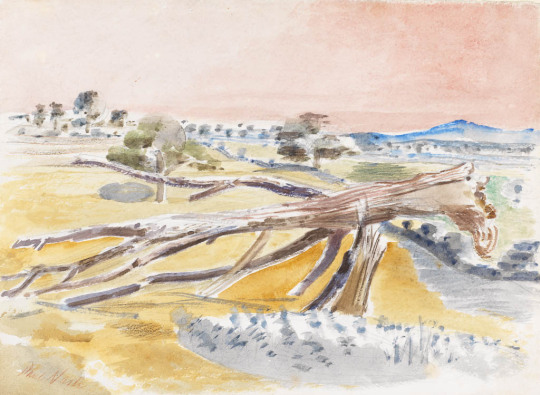 Paul Nash – Monster Field, Study II, 1938, Fitzwilliam Museum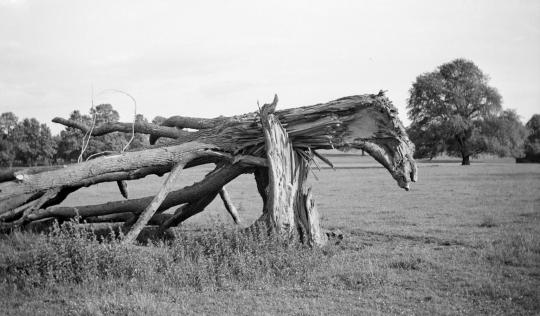 Paul Nash – Monster Field,  1938, Tate TGA 7050PH/1109

Here in the oil painting by Nash below, he uses both of the 'Monster' tree stumps, one in front of the other with his dream like landscape. If it wasn't for the Oak trees, I would guess at it being Mexico, it's almost a tacky colour palette.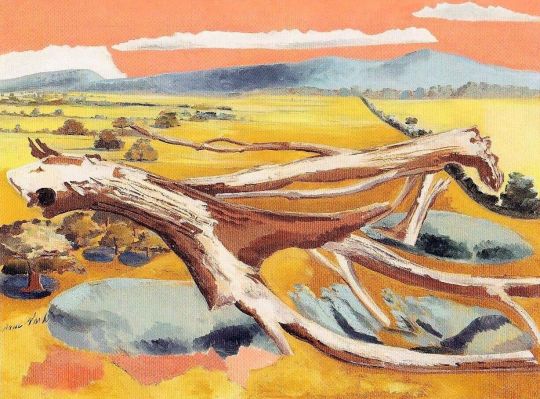 Paul Nash – Monster Field, 1938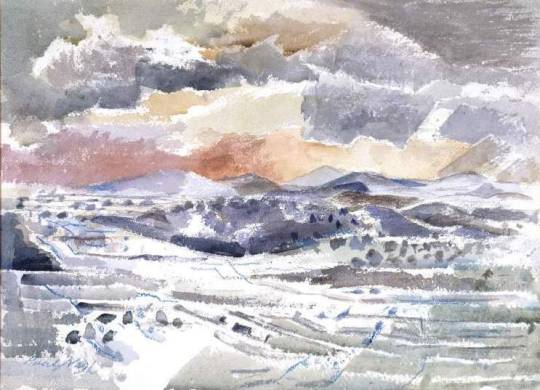 Paul Nash – Clouds, hill and the plain, 1945, Fitzwilliam Museum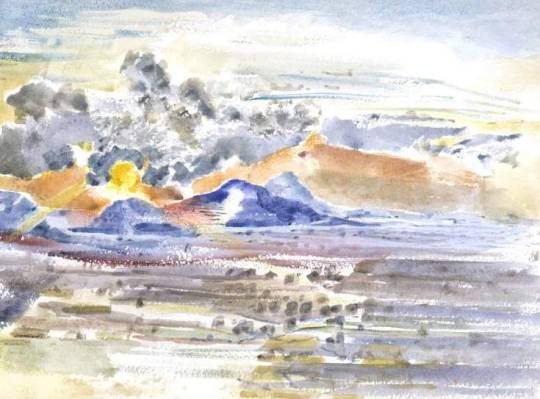 Paul Nash – Sunset eye, Study II, 1945, Fitzwilliam Museum 
The photography returns with this other ugly Grotto made in the back-garden of Paul Nash's house in 3 Eldon Grove, Hampstead. Nash lived at this address from 1936 till August 1939. In the photograph a tree stump has been placed in front of the grotto entrance in what might be said to be a phallic way.I don't think anyone would have guessed this without the photograph as a guide as I thought his painting was of a semi demolished house.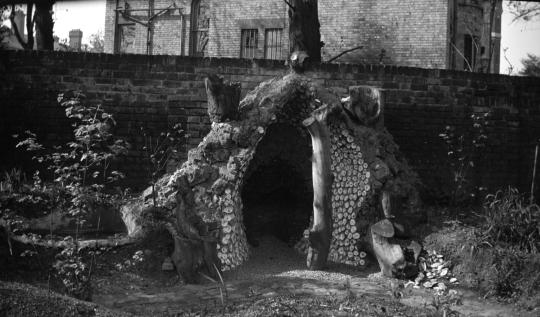 Paul Nash – The grotto, Eldon Grove, 1938, Tate TGA 7050PH/670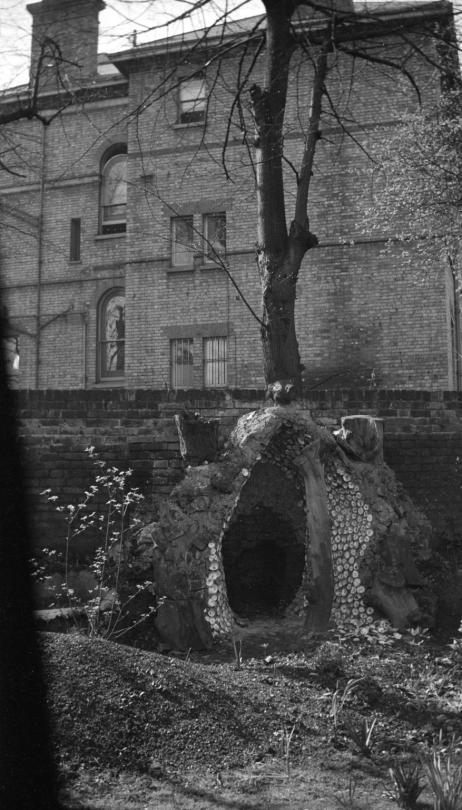 Paul Nash – The grotto, Eldon Grove, 1938, Tate TGA 7050PH/673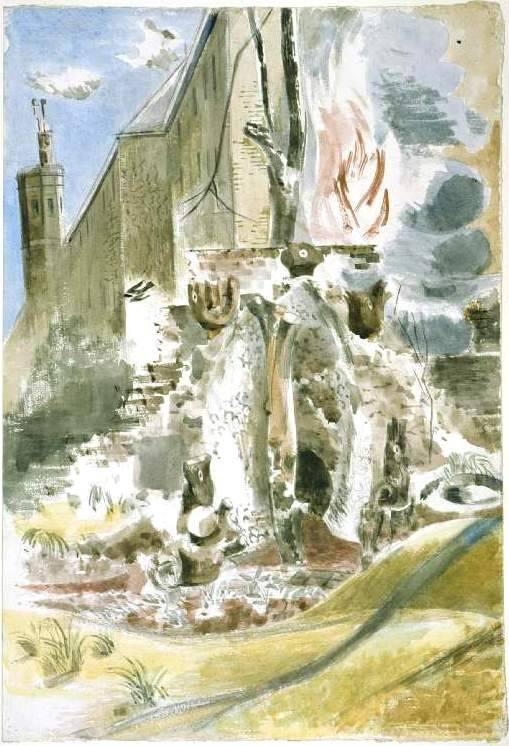 Paul Nash – The Grotto at Eldon Grove / Study of the Grotto at Eldon Grove, 1938, Fitzwilliam Museum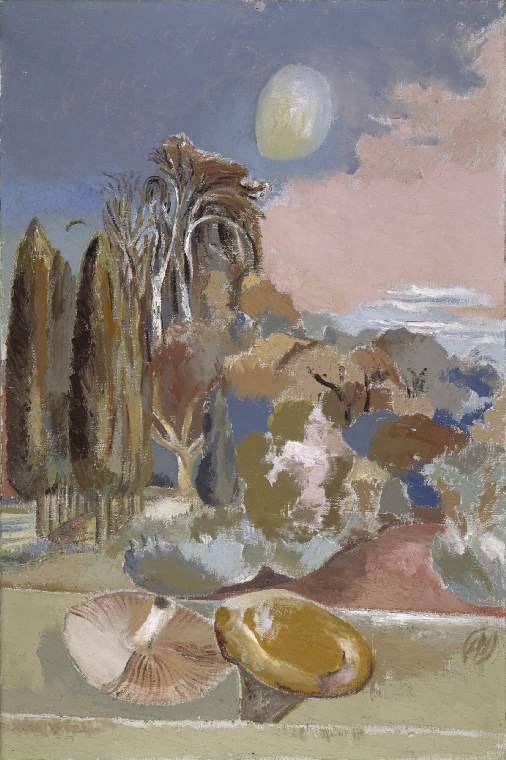 Paul Nash – November Moon, 1942, Fitzwilliam Museum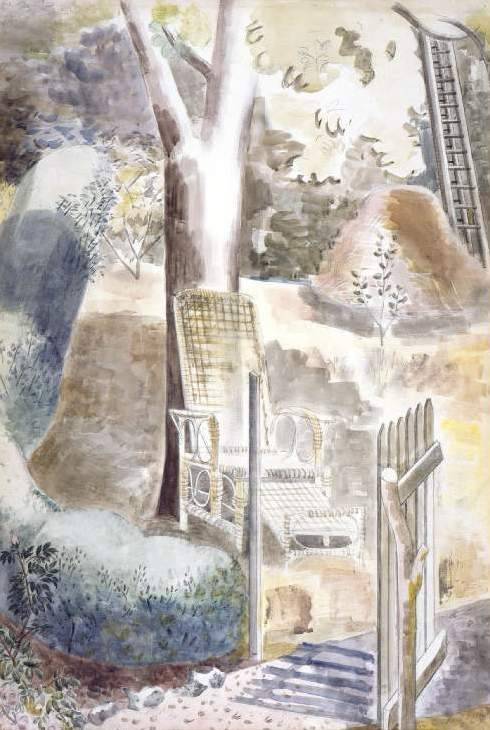 Paul Nash – Garden, 1929, Fitzwilliam Museum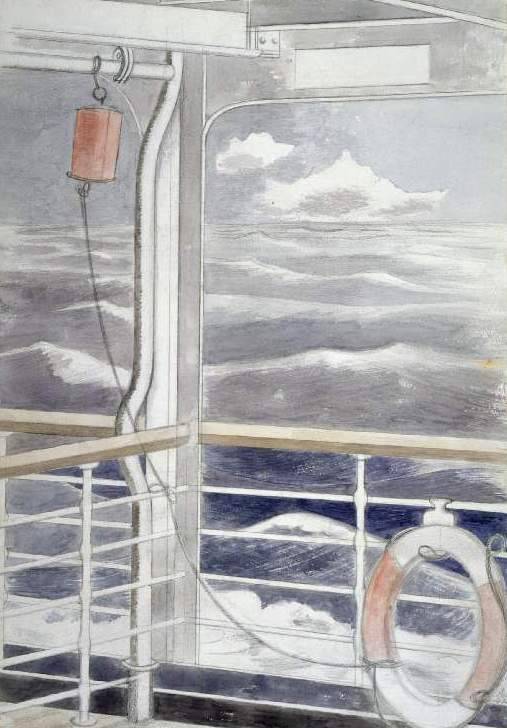 Paul Nash – Atlantic ocean, 1932, Fitzwilliam Museum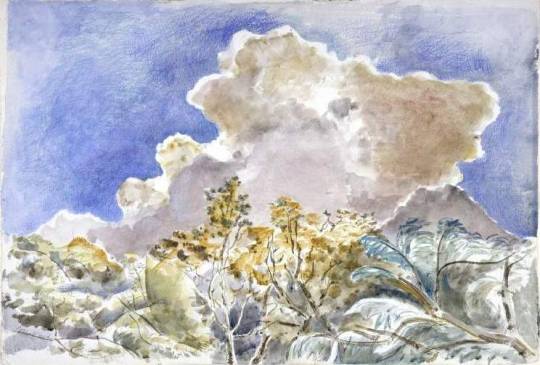 Bright Cloud Sketch of a landscape, 1941, Fitzwilliam Museum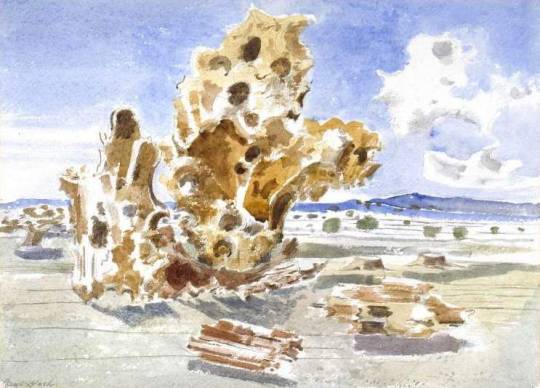 Paul Nash – Landscape of the Death Watch, Fitzwilliam Museum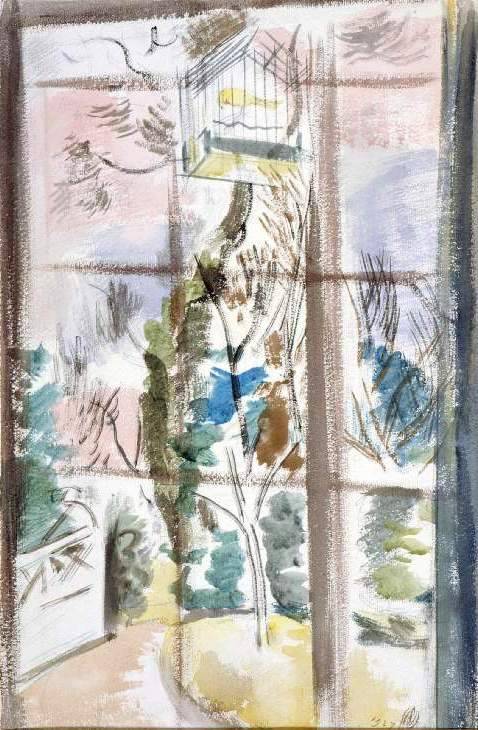 Paul Nash – The Bird-Cage (Canary), 1927, Fitzwilliam Museum
 Paul Nash – Design for backcloth, The Truth about the Russian Dancers, 1920, Fitzwilliam Museum