Stoke-by-Nayland lies on the north side of the Stour Valley, a few miles inland from East Bergholt and Dedham. Its church, with an imposing 15th-century tower, appears frequently in Constable's drawings around 1810-14. The view below must have been a favourite with Constable as it has been studied in so many ways, these drawings have become favourites with me too.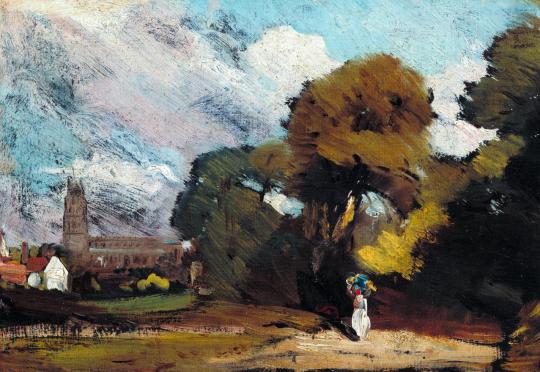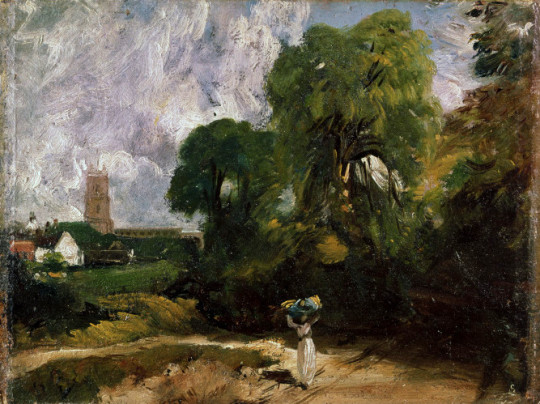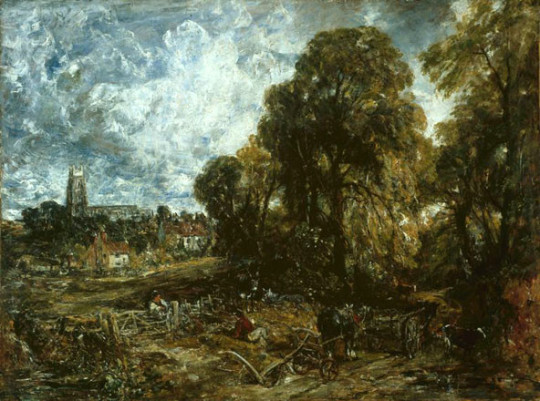 Above is a finished painting by Constable of Stoke-by-Nayland completed in 1836. 
Years after the painting was completed the engraving below was made by David Lucas in 1855 for publication in a book. It looks to use not only the painting but most of the sketches as well.