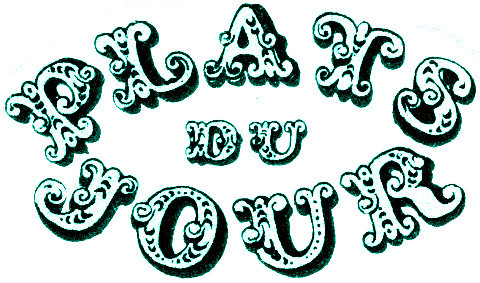 Plats du Jour by Patience Gray and Primrose Boyd is a book illustrated by a 27-year-old David Gentleman in 1957 used to be everywhere, I would see it in most charity shops and on book stalls, however now if you look online and try to find a copy it is about £30 and up. The Persephone Press reissued it it in 2006 with the original illustrations. However the art of the small illustrated cook book has been lost on a tide of celebrity endorsed cookery books, for a nice cookery book we can only look back or to a private press and hope to get books like Lovely Food – A Cookery Notebook by Ruth Lowinsky, Mediterranean Food by Elizabeth David or such like.
However I thought Plats Du Jour was worth looking at in close up for the beautiful covers, letter work and illustration inside. They are so beautiful it is almost aspirational. It sold 50,000 copies in its first year, far outstripping Elizabeth David who was the cookery writer of that age.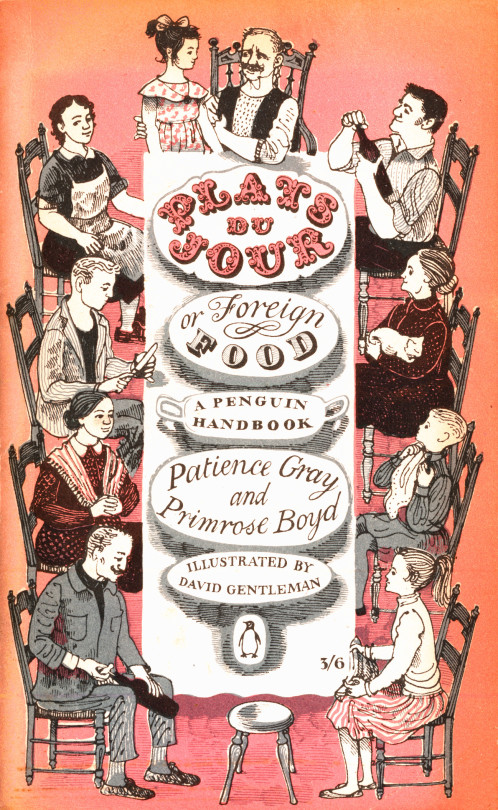 Although Gentleman has designed almost everything it could be imagined from Coins and Stamps to Underground Station Artwork and Anti War propaganda he is known most of either his wood-engravings or his lithographs but his drawings and watercolours need a modern retrospective.