Lilliput Magazine was founded in 1937 by the Hungarian photographer Stefan Lorant. It was a quirky magazine featuring some of the best artists and photographers of that age.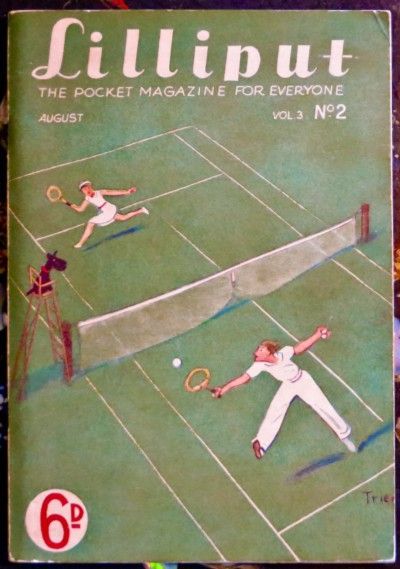 Walter Trier cover for Lilliput.
Lorant was a photographer and film maker working in Vienna, Munich and Berlin before the second world war. He edited the Munich Illustrated News (Münchner Illustrierte Press) putting him against the emerging far right Nazi party in their homelands.
Opposed to Adolf Hitler, Lorant was imprisoned on the 13th March 1933 — right after Hitler came to power. The Nazis then took control of the Munich Illustrated News where famously they printed articles about favourable conditions in the Dachau camps for prisoners.
 July 1933 — Cover of the now Nazi controlled 'Berlin' Illustrated Press with ideals of Nazi fitness and historical destiny.
Released after six months, Lorant made his way to England, where he wrote 'I Was Hitler's Prisoner', a memoir. He then found work in Britain where he established and edited the Weekly Illustrated in 1934 until he then founded Lilliput Magazine.
Below are some picture spreads from Lilliput magazine. Mostly contemporary pictures linked with a comic line. They really are fascinating to the spirit of the age, mixed with fun.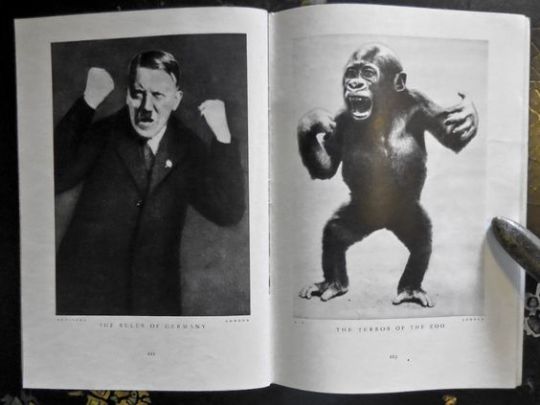 The Ruler of Germany — The Terror of the Zoo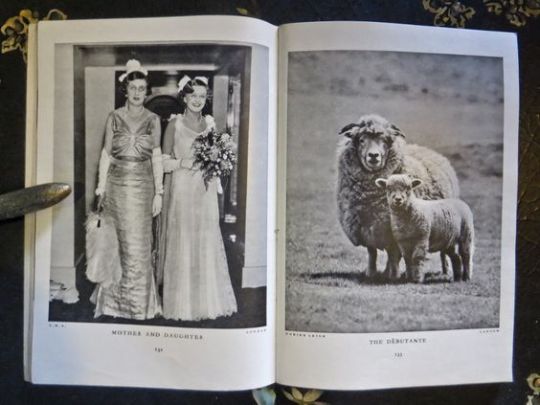 Mother and Daughter — The Debutante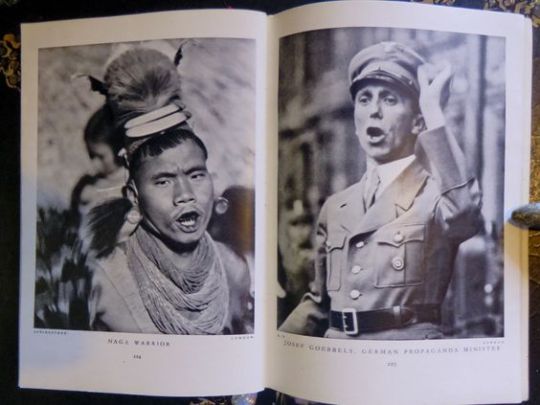 Naga Warrior — Josef Goebels, German Propaganda Minister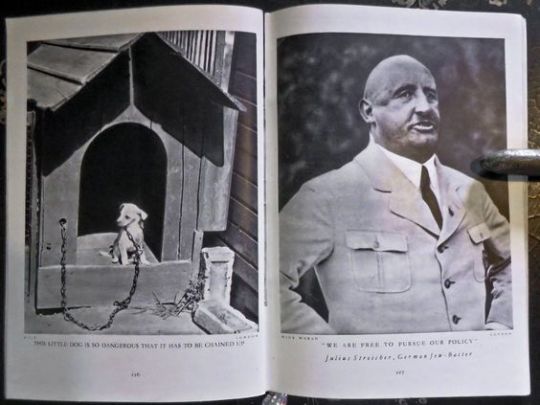 This little dog is so dangerous that it has to be changed up — "We are free to pursue our policy" Julius Streicher, German Jew-Baiter.
Some the best spreads of Lilliput's history where made into a book called 101 Best Picture Comparisons From Lilliput or Chamberlain and the Beautiful Llama.
It was the art of using photos of narrative that was new and Lorant was one of the first people to use only photographs to tell a story without words.
In 1938 Lorant became the editor of Picture Post. While researching for an issue in America he decided to move from Britain to the United States in 1940, he became a naturalised US citizen in 1943. In 1993 Lorant was awarded the International Centre of Photography's 'Lifetime Achievement' Award. He died in Rochester, Minnesota on November 14, 1997.