Poetry London: A Bi-Monthly of Modern Verse and Criticism. This publication was founded by Tambimuttu and the first issue was dated January/February 1939. The associated publishing imprint, Editions Poetry London, formed in 1943, produced some 70 books and pamphlets, including by Keith Douglas, G. S. Fraser, Henry Miller, Vladimir Nabokov and Kathleen Raine, before being discontinued in 1951.
This is one of those publications. I have a few in my collection but this is an excellent example as the cover is a lithograph by Henry Moore and inside there a further four lithographs by Ceri Richards, not to mention the authors inside.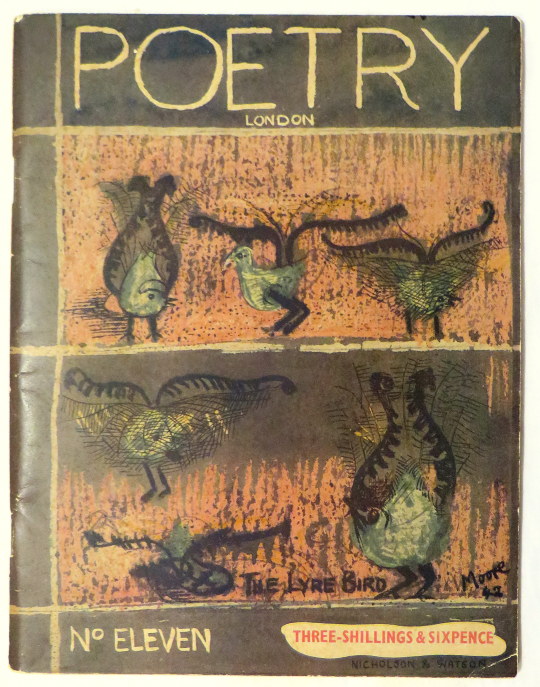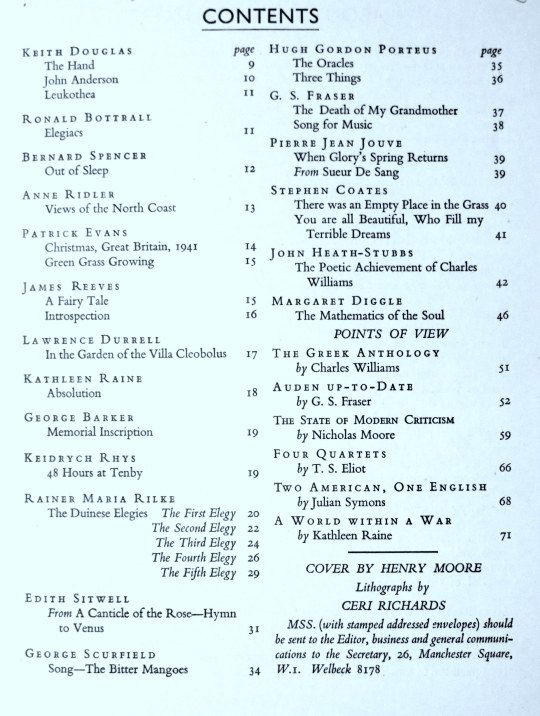 Ceri Richards trained at the Royal College of Art from 1924. In 1929 he married Frances Clayton, a fellow artist. 
His work gradually moved towards surrealism after exposure to the work of Picasso and Kandinsky. He was also a talented musician, and music is a theme for much of his artwork. From 1959 onwards, he made prints for theCurwen Press. One of the high points of his career was the Venice Biennale of 1962, where he was a prizewinner.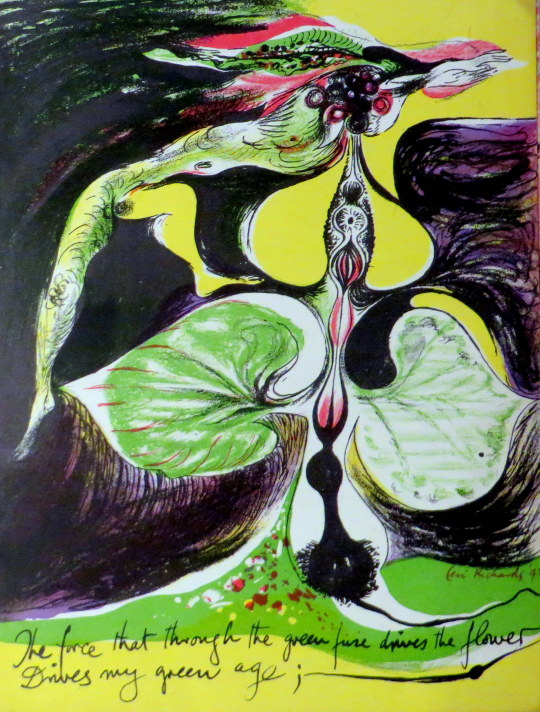 Richards on Dylan Thomas's poems.