I never really cared for the over complicated etchings of Graham Clarke but I discovered his linocuts on a Shell Poster and was amazed. They are full of the countryside and vivid colours, a wonderful construction and to me, totally pleasing.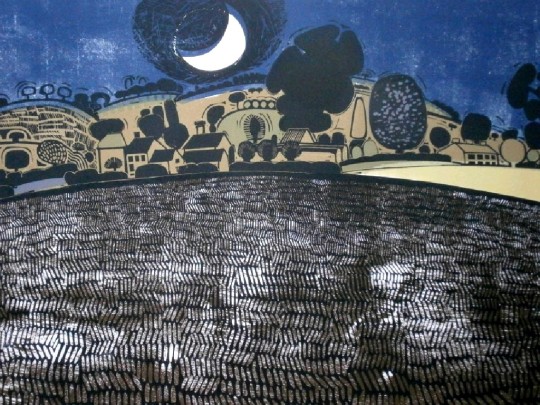 Graham Clarke – Harvest Moon
Born in 1941, Clarke's upbringing in the austerity of war-time and post-war Britain, made him reliant on his own imaginative resources.
He was educated at Beckenham Art School, where he fell under the spell of Samuel Palmer's romantic and visionary view of the Shoreham countryside. At the Royal College of Art he specialised in illustration and printmaking, and pursued his interest in calligraphy. With encouragement from Edward Bawden, Clarke began refining an individual aesthetic, printing traditional landscapes marked by a sense of locality and genre. Graduating in 1964, most of these prints are from the 60s.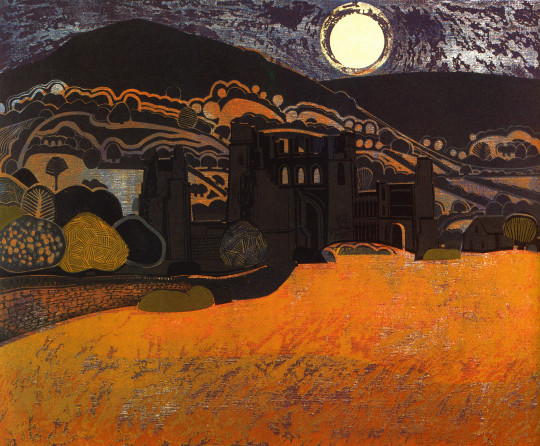 Graham Clarke – Llanthony Priory, Autumn (Commissioned by Shell)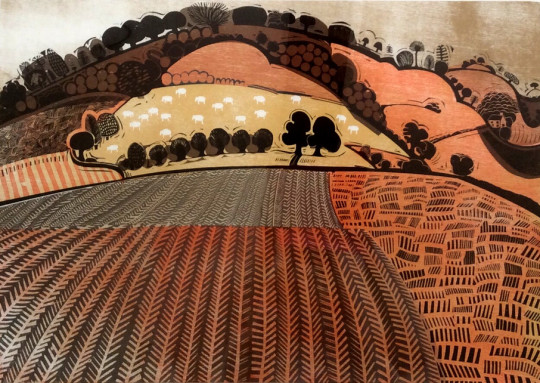 Graham Clarke – Hill at Woodlands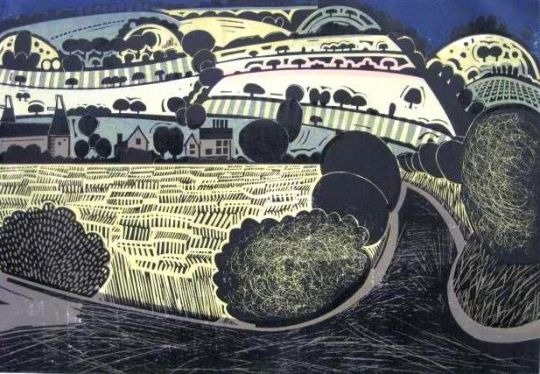 Graham Clarke – Home to Filiston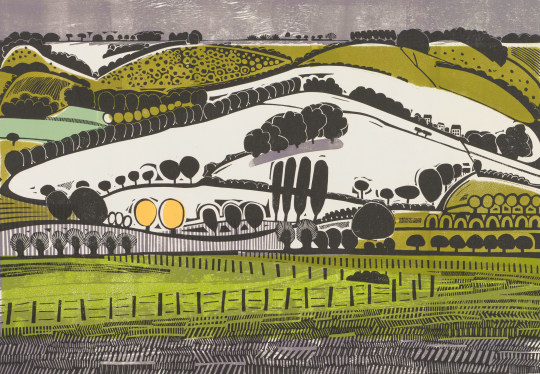 Graham Clarke – Highfield, Winter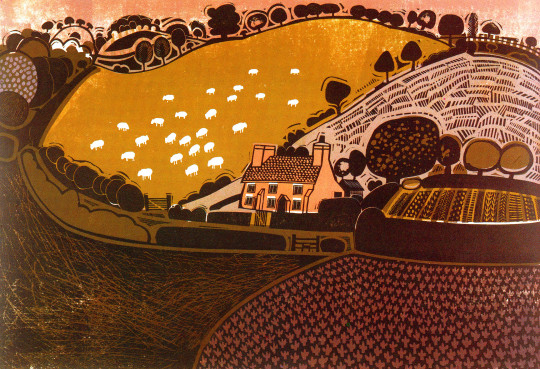 Graham Clarke – Cottage in the Valley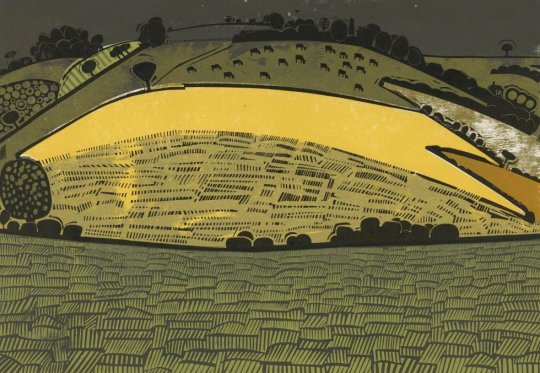 Graham Clarke – Hayfield, Timberden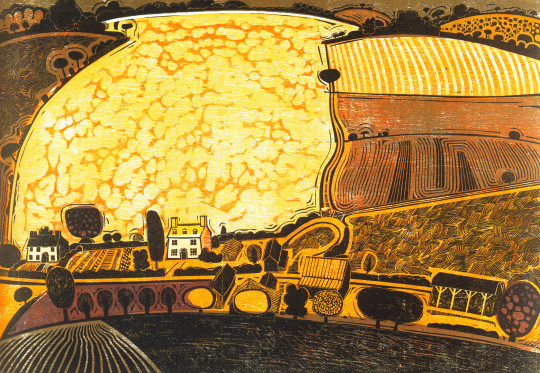 Graham Clarke – Big Field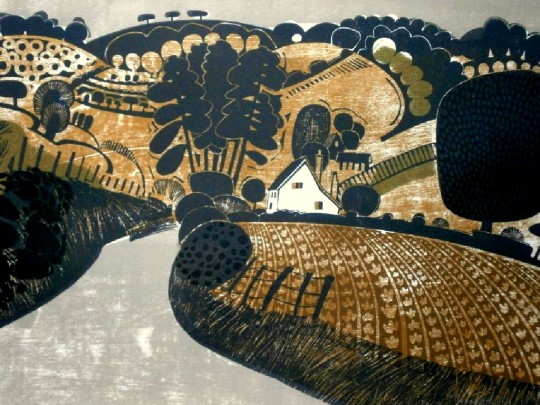 Graham Clarke – Timberden