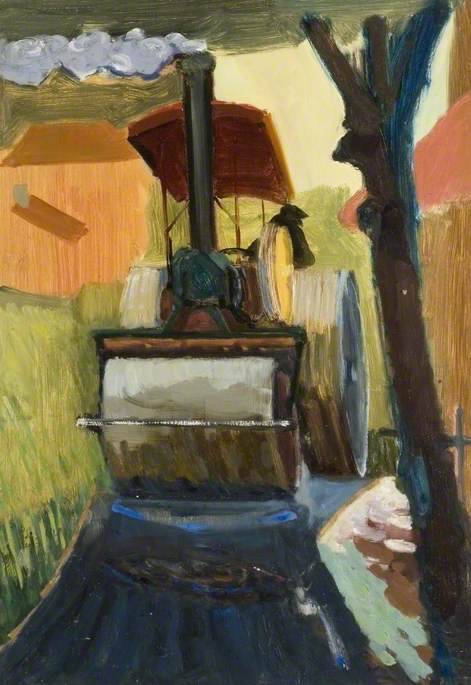 Edwin Smith – Steam Roller 
Edwin Smith is renowned for being a photographer but few knew that he was a painter as well. His wife Olive Cook was a self taught painter and was educated at Benton End under Cedric Morris on weekends.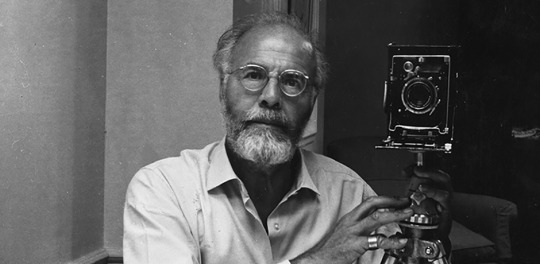 Edwin Smith – Self Portrait, 1970
He was born in Canonbury, Islington, London, the only child of Edwin Stanley Smith, a clerk, and his wife Lily Beatrice. After leaving school he was educated at the Northern Polytechnic, transferring to the architectural school at the age of sixteen. He then won a scholarship to the Architectural Association, but gave up his course and worked as a draughtsman for several years. He became a freelance photographer in 1935, working briefly for Vogue as a fashion photographer. However he concentrated his artistic efforts on subjects such as the mining community of Ashington in Northumberland, the docks of Newcastle, and circuses and fairgrounds around London.

In 1935 Smith married Rosemary Ansell, but the marriage ended in divorce two years later. A few years later Smith was living with Olive Cook, whom he married in 1954.
The Fry Gallery holds a great deal of Smith's painted works and they are naive but I would say competent; I think there is something free and wonderful in them.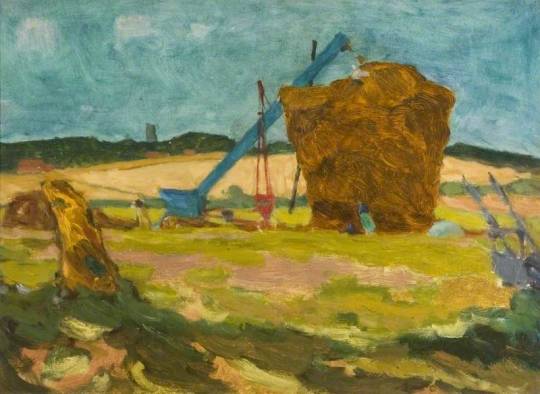 Edwin Smith – Stacking Peas with a view of Waveney Church, Norfolk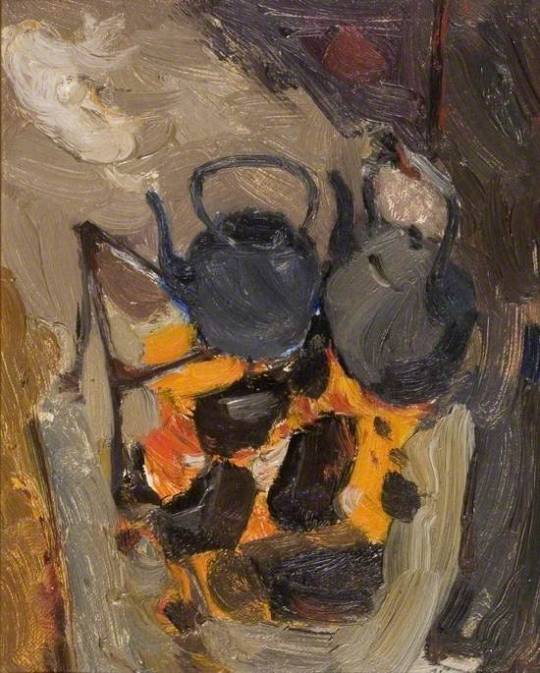 Edwin Smith – Turf Fire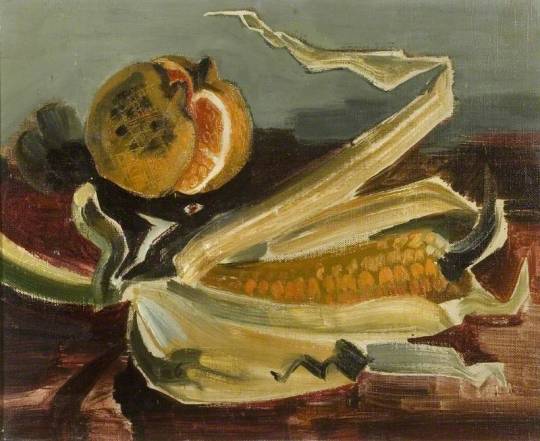 Edwin Smith – Corn and Pomegranate