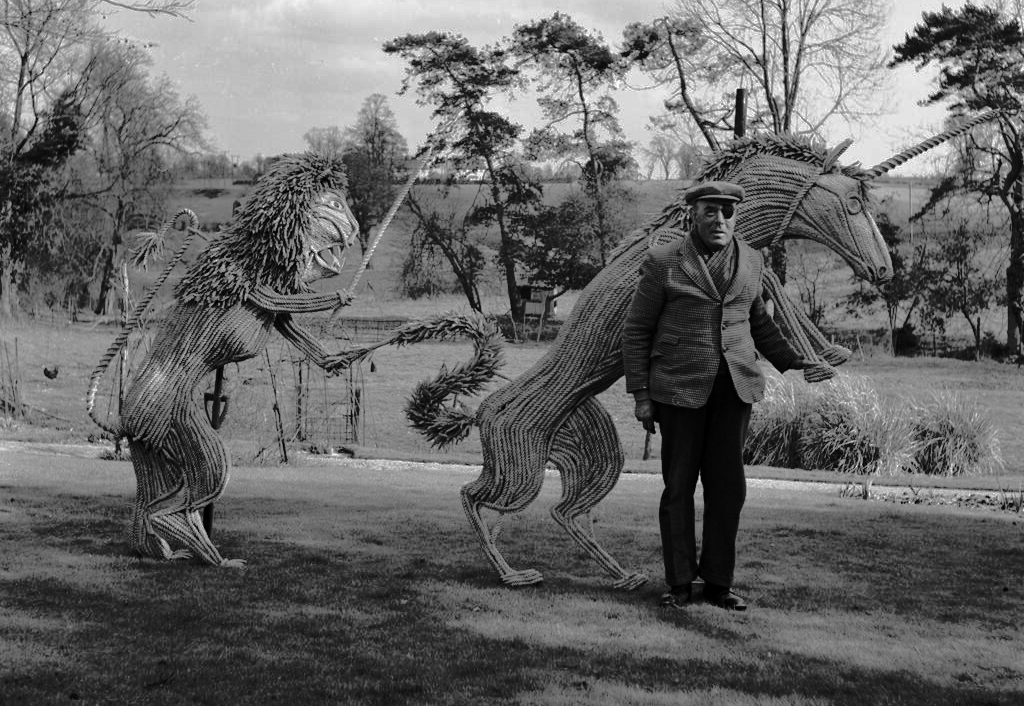 Fred Mizen was born in an Essex village, Great Samford in 1893. Little is known of his early life but it is known that he worked the various farms around the area of Great Bardfield, where he lived and died. It is said that he had been making corn dollies and other straw works since his childhood, where he had seen them made in the fields by other farm workers.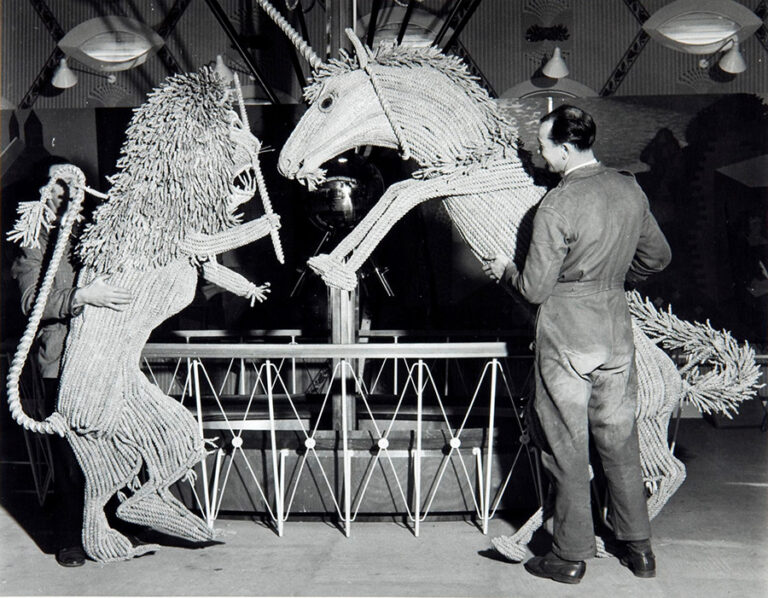 It is known that he served his country in World War One where he lost his left eye and a finger from his left hand. On his return he went gardening for people in the village and surrounding area, no doubt unable to continue with the rigours of farm labouring.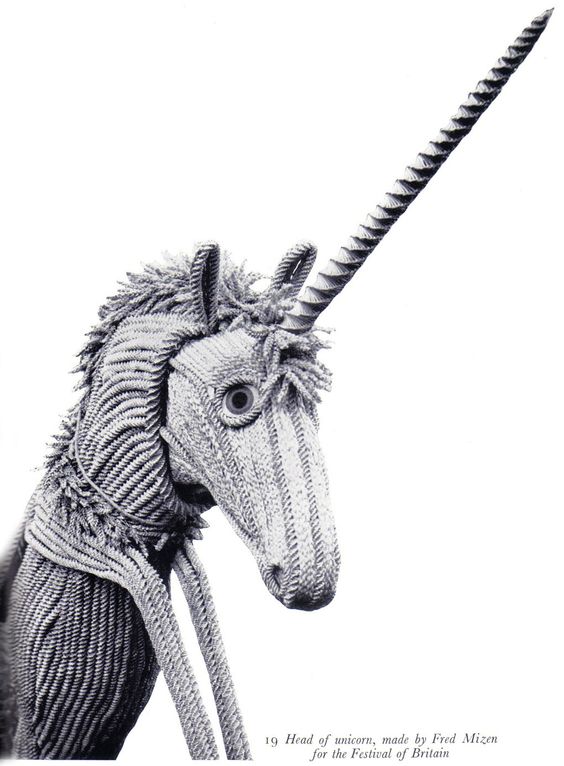 He continued making and selling his works during this time. Personal recollections from a number of people attest to this. In the 1940s, a Muriel Rose (The Little Gallery) was to have another corn dolly maker, a Sid Boatman, make a corn dolly to send to New Zealand for an exhibition of English rural crafts. When Fred heard of this, he took the sheaf of wheat and the next day the dolly was done, Muriel getting a lesson in the craft in the process.
Mizen's work was also featured and promoted by proxy, in Life in an English Village, 1949, the King Penguin Book illustrated by Edward Bawden, where Mizens corn dollies where shown together in a black and white illustration and also referenced by Thomas Hennell in country crafts.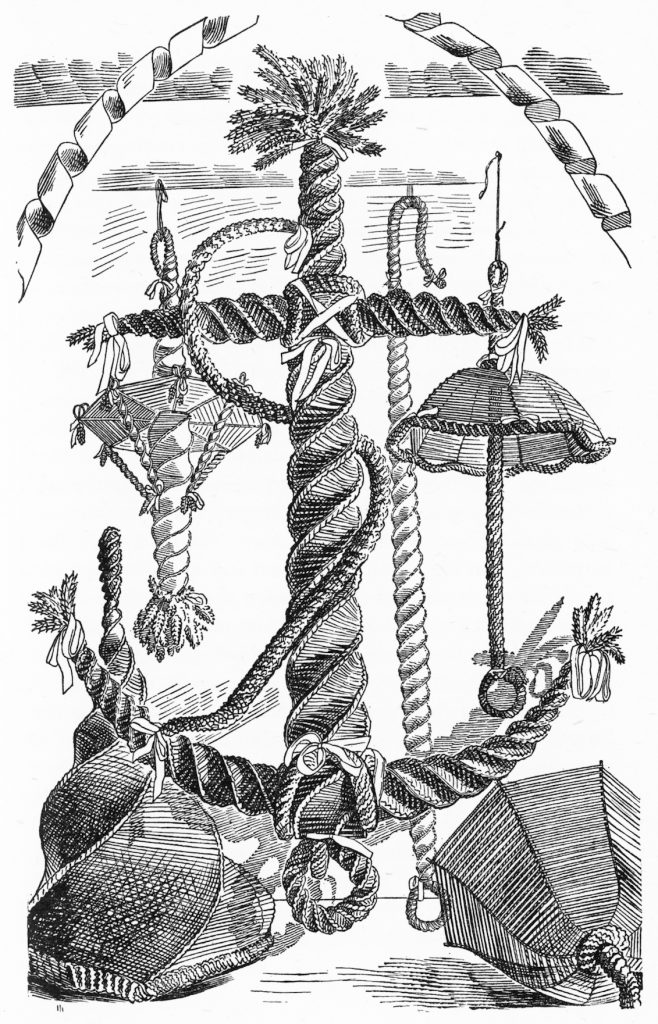 Edward Bawden – Corn Dollies from Life in an English Village, 1949
Mizen was also depicted in one of the illustrations from Life in an English Village with Aldridge in the Crown Pub, above him is the Corn dolly bell he made that is also illustrated above too.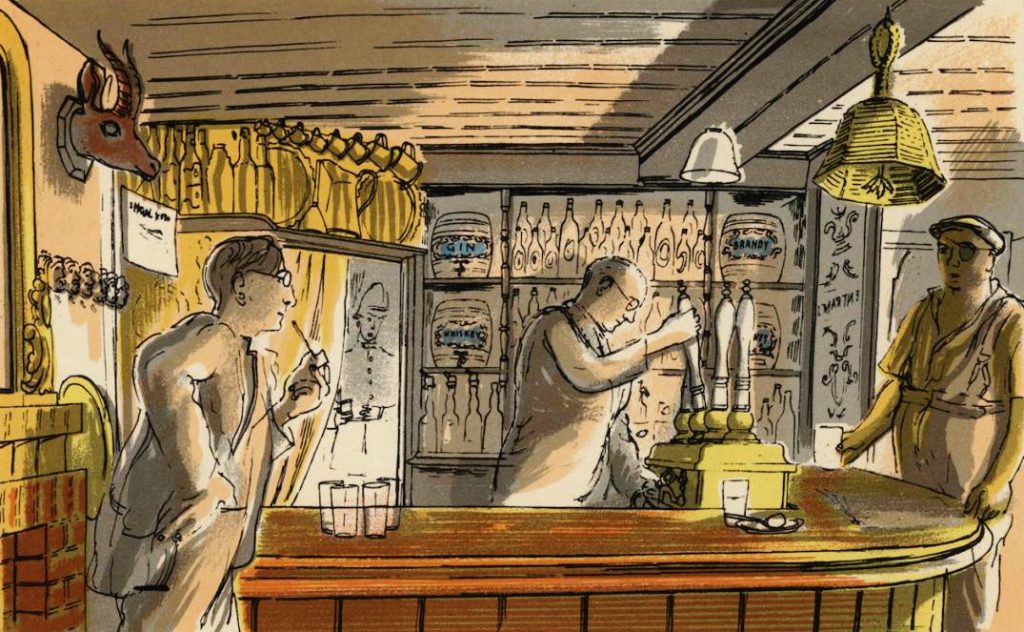 John Aldridge, Sergeant Baker, the Landlord and Fred Mizen from Life in an English Village, 1949
The pieces that really brought him to the public eye were the Lion and Unicorn for the Pavilion of the same name at the South Bank site for the Festival of Britain 1951. The commision came in during 1950 and part of the publicity machine for the Festival of Britain, Pathe News made a film of his corn dollie work.
These magnificent beasts Mizen created stood seven feet tall. At the time Fred was gardening for John Aldridge, an artist in Great Bardfield. How the Lion and Unicorn came about is a little unclear, but it is highly likely that Aldridge and Edward Bawden were involved, both artists with many guests whom had his work in their homes.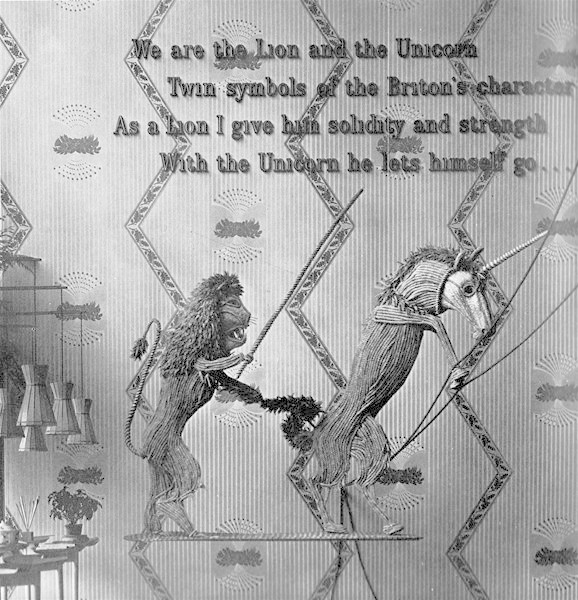 Fred Mizen's corn-dolly lion and unicorn, in R.D. Russell's and Robert Goodden's Lion and Unicorn Pavilion at the Festival of Britain.
The Lion and the Unicorn were fighting for the crown,
The lion beat the Unicorn all around the town.
Some gave them white bread, and some gave them brown,
Some gave them plum cake and sent them out of town.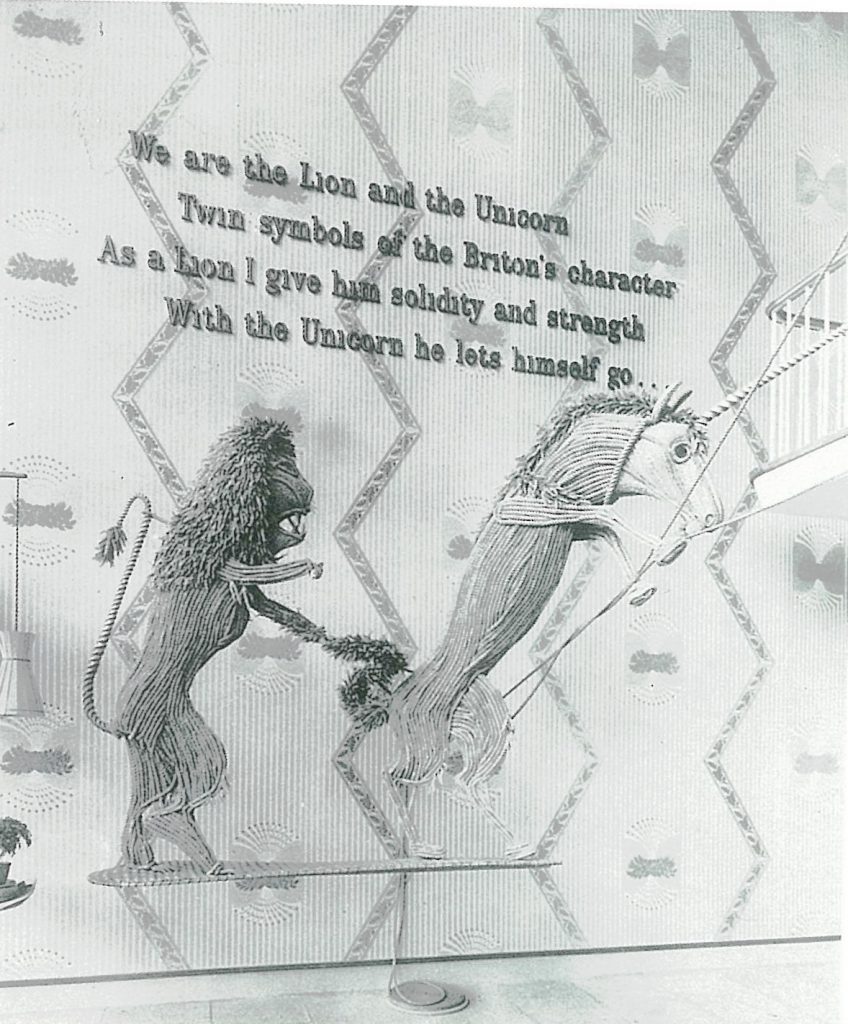 They took six months to build and were varnished on completion. After the Festival had closed the Lion and Unicorn were sold to Selfridges in Oxford Street where they were displayed in the shop window before being put in the basement where mice ate them.
The publicity that resulted from the Festival led to something of a revival in interest in Straw plaiting, and a Bond Street retailer asked Fred to make some corn dollies for their Christmas stock. He worked hard and delivered his stock by hand. On being told that a cheque would be sent in due course, he took up the dollies and went into the street, selling them all to shoppers going about their Christmas shopping within half an hour.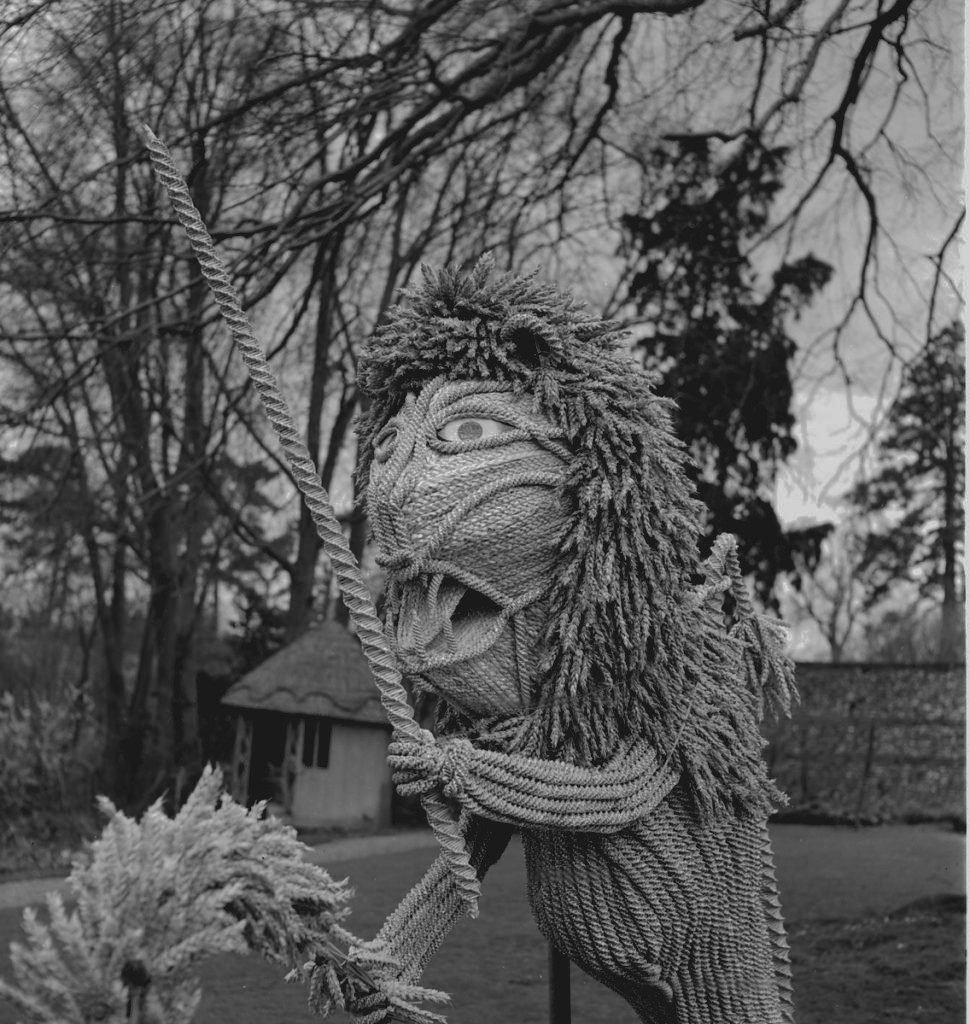 Mizen also made a Barley Queen and the Malting Maid, commissioned by Lord Gretton, for the Brewers Society and after were used at Agricultural shows. It is likely John Aldridge painted their faces.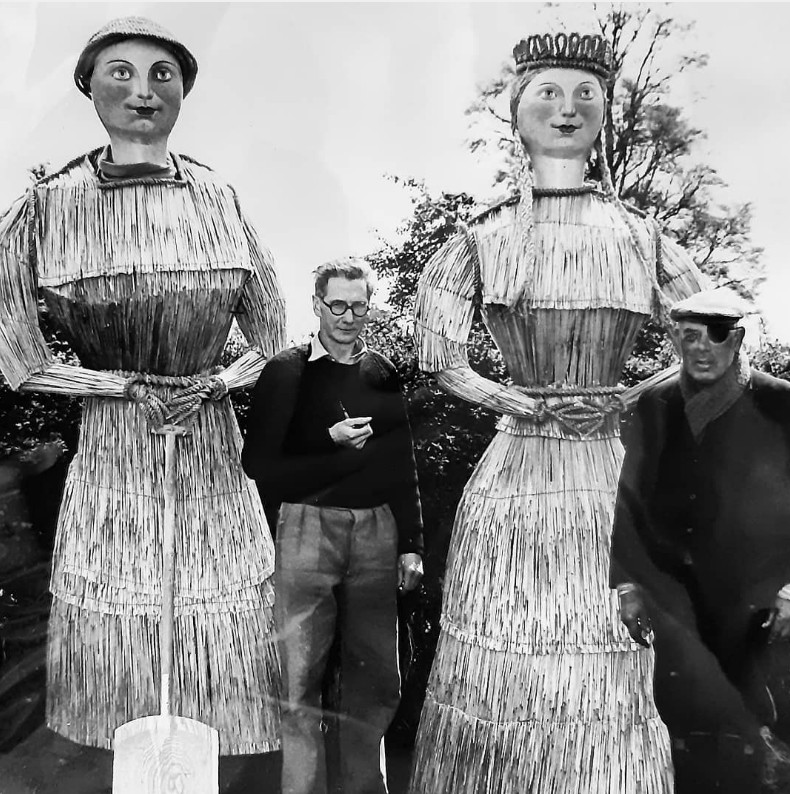 John Aldridge and Fred Mizen – Barley Queen and the Malting Maid
Some of his works can be seen in the Museum of Rural Life in Berkshire. These include an anchor, some 42 inches high, horseshoes, pitch forks, scythes and fire irons. The farm implements are life size.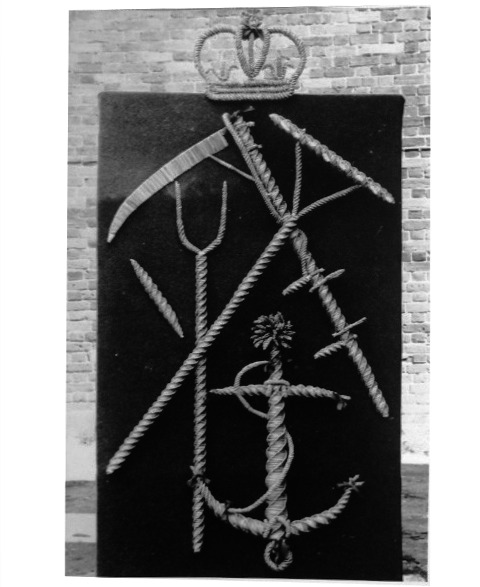 Fred Mizen continued making straw works until his death on 19th October 1961. His legacy is the renewed interest in the craft and since then, many people have taken to teaching and writing about it.