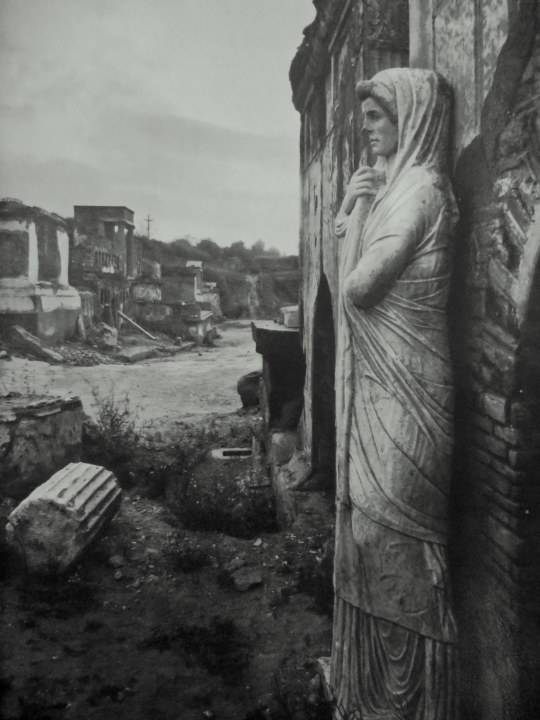 It seams more and more in 'second hand books' that the photographic content and illustrations are boosting prices more than the topic of books themselves – easy examples are High Street by J. M. Richards, or anything with an Edward Bawden or John Minton dust jacket, it's a mad rush for any artistic ephemera. But it extends to what were cheap magazines with articles by John Nash or Graham Sutherland, once they were disposed in the bin, now they are rare and so are getting expensive. Times past, there were high class standards like Verve or Derrière le miroir but a copy of The Country Life Cookery Book from 1937 can now equal those prices.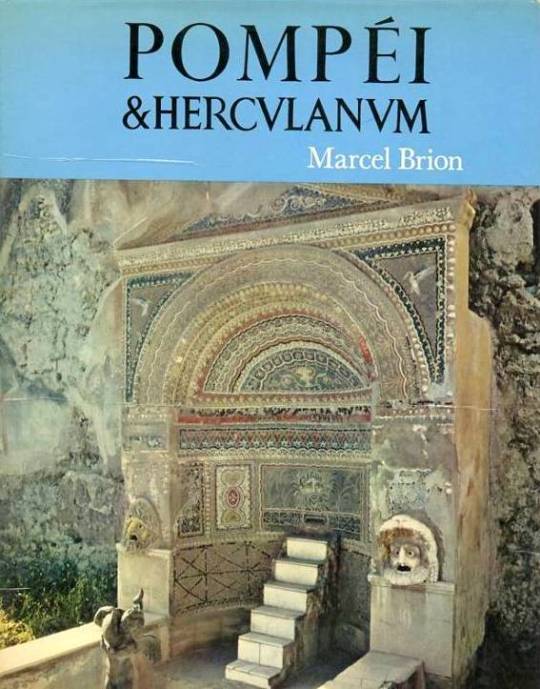 This week I bought a book of 'Pompeii and Herculaneum' by Marcel Brion. Noting what I wrote above, I am more interested in the artistic content of the book rather than the subject matter, but happily I am interested in history and archaeology too. This book is full of the photography of Edwin Smith.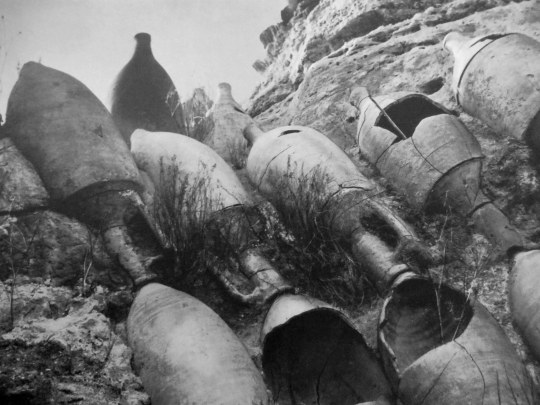 As it happens, books with the photos of Edwin Smith seam to be very cheap, due to how popular he was in the 1950s and 60s. There were many reprints and print runs so you can find good copies on Amazon for 1p, or £2.81 with postage – but still a pittance. There are a Thames & Hudson series of books co-written with Edwin Smith's wife Olive Cook too; English Parish Churches (1952) and English Cottages Farmhouses (1954) being the most popular and thus, cheap to buy. I bought 'Pompeii and Herculaneum' for £2.99 in a charity shop.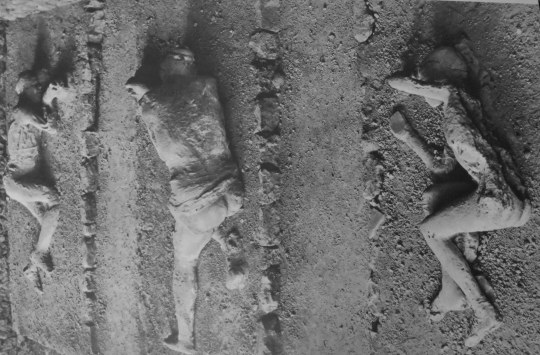 In the introduction Brion writes 'I am indebted to Mr. Edwin Smith for his photography which I trust the reader will find as brilliantly evocative as I myself do'.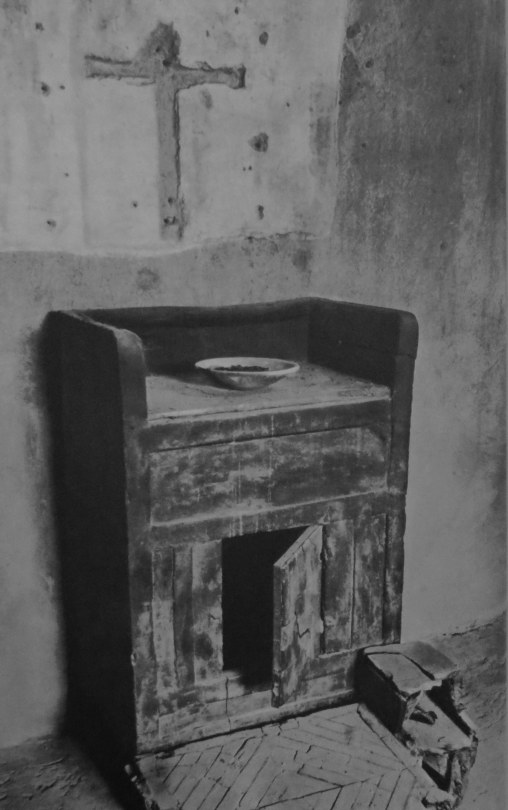 Edwin George Herbert Smith (15 May 1912 – 29 December 1971) was an English photographer. He was born in Canonbury, Islington, London, the only child of Edwin Stanley Smith, a clerk, and his wife Lily Beatrice. After leaving school he was educated at the Northern Polytechnic, transferring to the architectural school at the age of sixteen. He then won a scholarship to the Architectural Association, but gave up his course and worked as a draughtsman for several years.
He became a freelance photographer in 1935, working briefly for Vogue as a fashion photographer. However he concentrated his artistic efforts on subjects such as the mining community of Ashington in Northumberland, the docks of Newcastle, and circuses and fairgrounds around London.
Smith was also a prolific artist. He produced water and oil paintings, drawings, linocuts and woodcuts throughout his life, and in later years at Saffron Walden, he drew up architectural plans for local properties.
He became ill in the spring of 1971, but cancer was not diagnosed until a few weeks before his death on 29 December. It was only after his death that exhibitions of Smith's work appeared, with a monograph finally being published in 1984.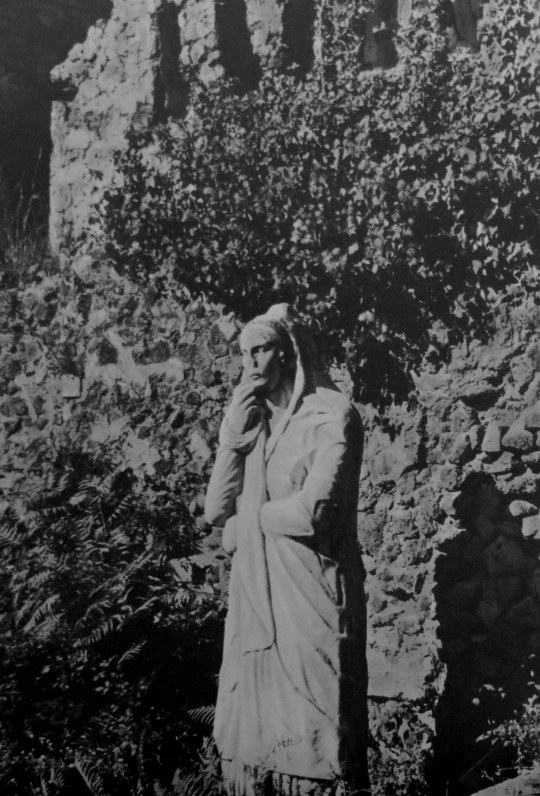 After Cook's own death in 2002, her papers and some of those of her husband were placed in Newnham College Archives, Cambridge.
A collection of over 60,000 negatives and 20,000 prints were given by Olive Cook, Smith's widow and collaborator, to the Royal Institute of British Architects Library. From urban scenes documenting British social history to evocative landscape images and atmospheric interiors, the images displayed reveal the genius and breadth of his work.
Edwin Smith was also an avid collector and creator of Toy Theatre. On his wife's death, the collection passed to the Pollock's Toy Museum Trust. A collection of his paintings, woodcuts and photographs is held by The Fry Gallery.