60 Pictures in '51 was part of the Festival of Britain celebrations, a touring exhibition of art with 60 paintings by Britain's leading artists. It came with a booklet but like many books of the time, all the images were in monochrome. I thought it would be entertaining to present the pictures in colour and though I haven't found all of the paintings, here is what I amassed.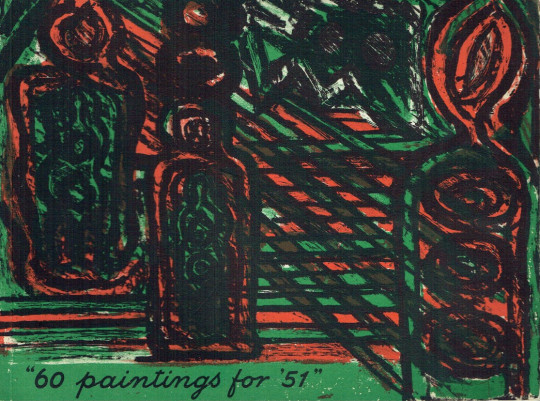 Gerald Wilde cover for the book 60 Paintings for '51.

If the Festival of Britain is to achieve its avowed aim of showing the British way of life in all its various facets it is clearly appropriate that a number of our distinguished painters and sculptors should have been given an opportunities to make their contribution.

With this very end in view – and also in the  hope of handing down to posterity from our present age something tangible and of permanent value – the Arts Council has commissioned twelve sculptors and invited sixty artists to paint a large work, not less than 45 by 60 inches on a subject of their own choice. †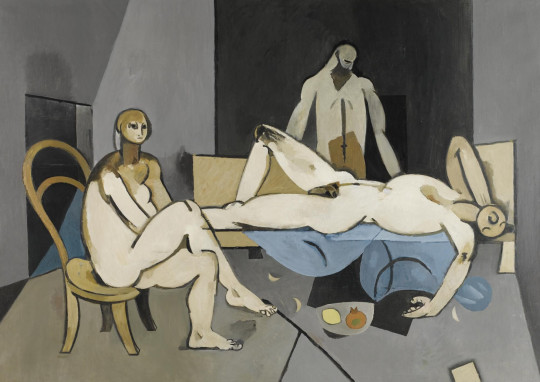 Keith Vaughan – Interior at Minos, 1950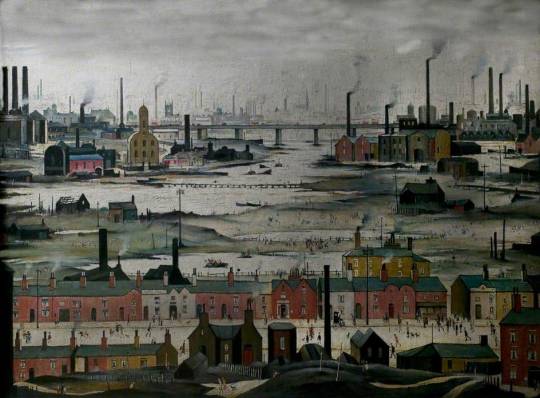 L S Lowry – Industrial Landscape, River Scene, 1950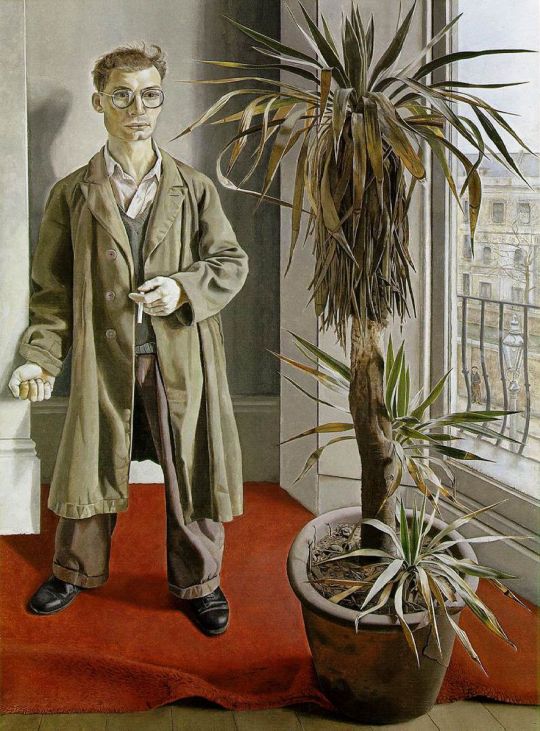 Lucian Freud – Interior Near Paddington, 1951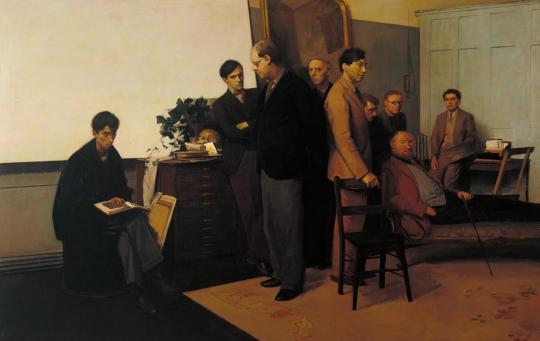 Rodrigo Moynihan – Portrait Group, 1951
 John Tunnard – Return, 1951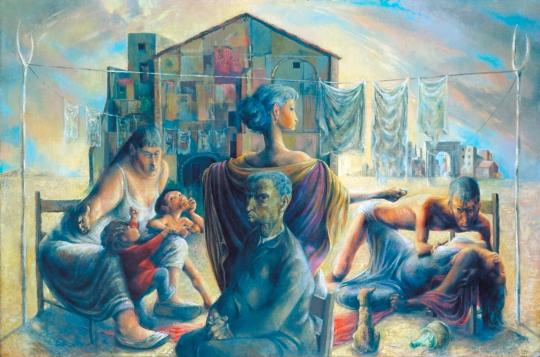 Michael Ayrton – The Captive Seven, 1950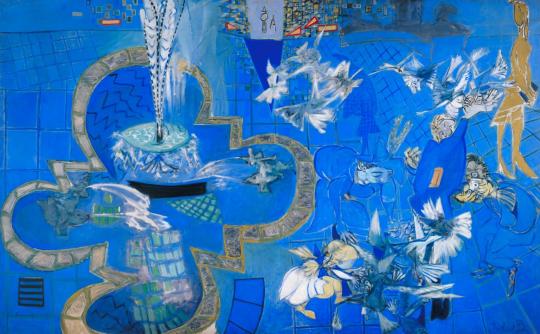 Ceri Richards – Trafalgar Square, London, 1950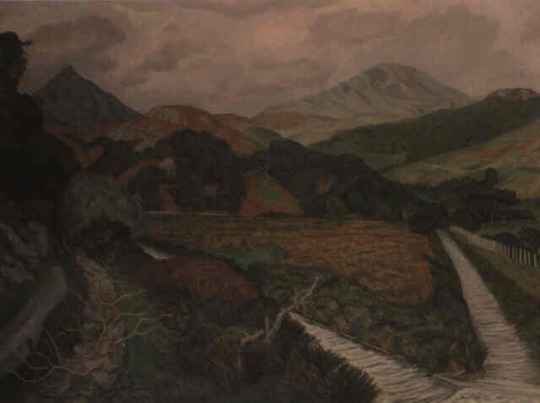 John Nash – Afon Creseor, North Wales , 1951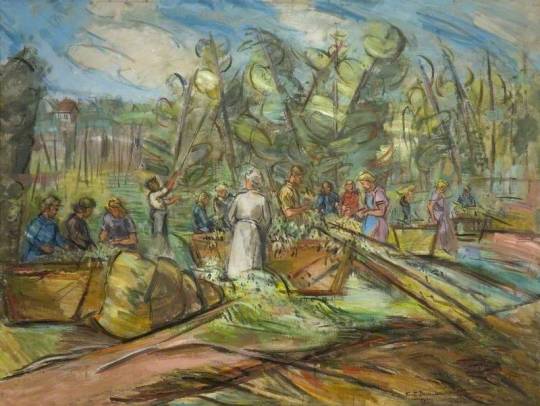 Keith Baynes – Hop-Picking, Rye, 1950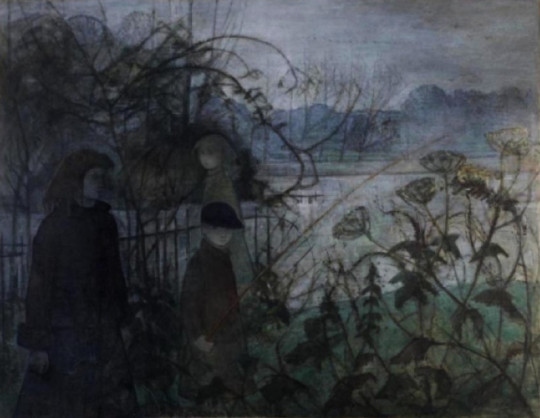 Elinor Bellingham Smith – The Island, 1951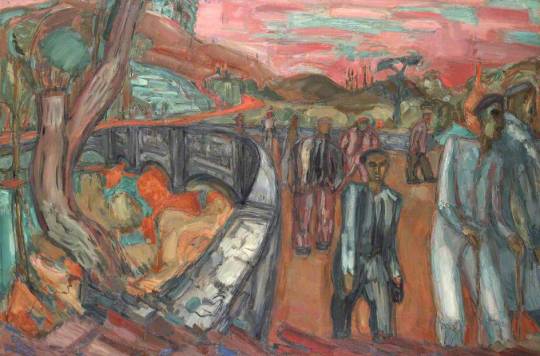 Martin Bloch – Down from Bethesda Quarry, 1951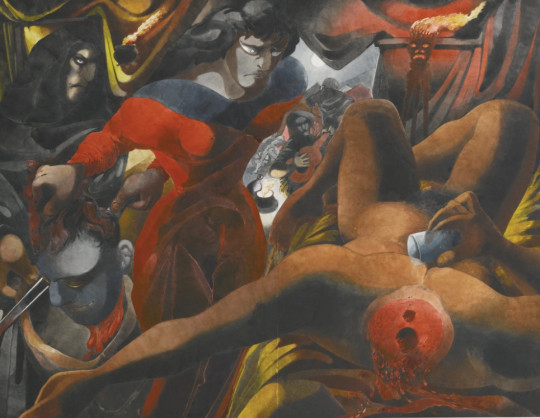 Edward Burra – Judith and the Holofernes, 1951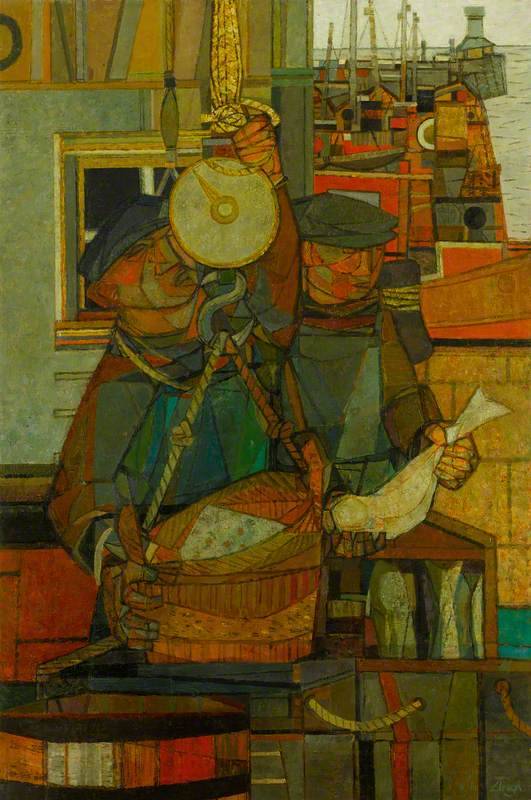 Prunella Clough – Lowestoft Harbour, 1951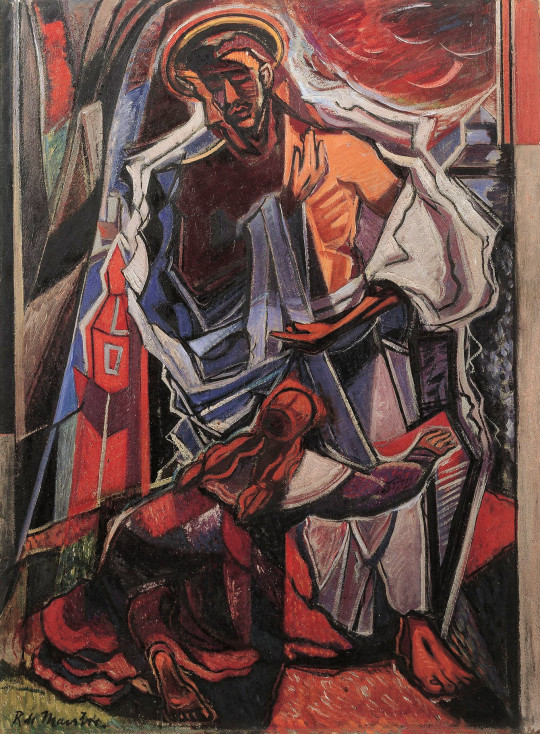 Roy de Maistre, Noli Me Tangere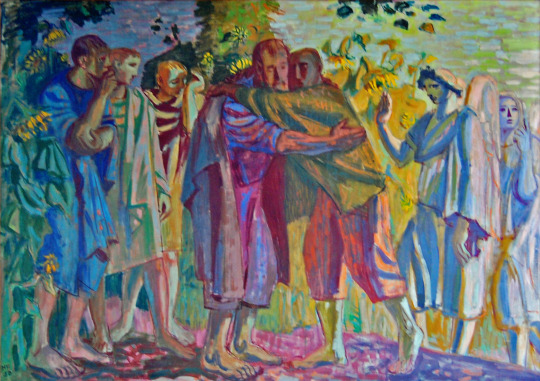 Hans Feibusch, The Prodigal Son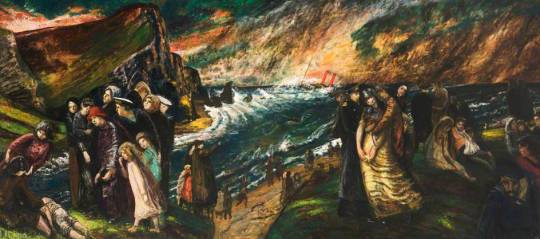 Carel Weight, "As I wend to the Shores…"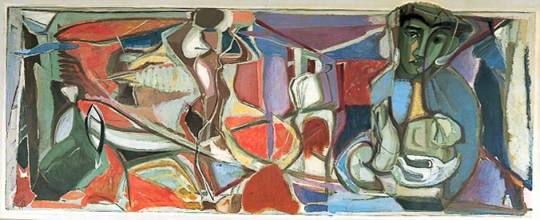 Ivon Hitchins, Aquarian Nativity, Child of this Age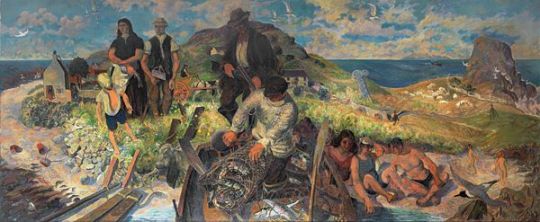 Gilbert Spencer, Hebridean Memory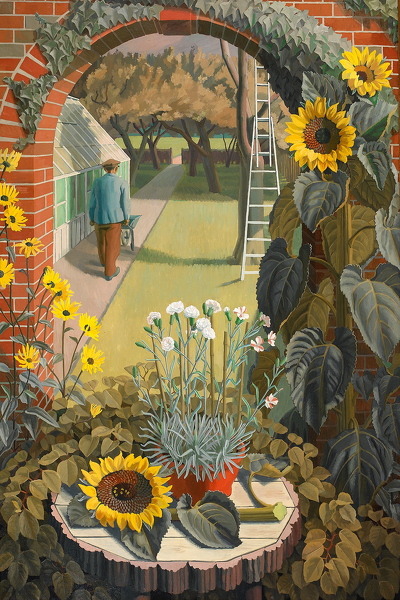 Charles Mahoney – The Garden, 1950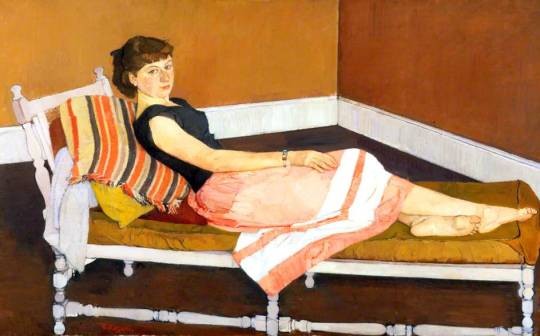 Claude Rogers, Miss Lynne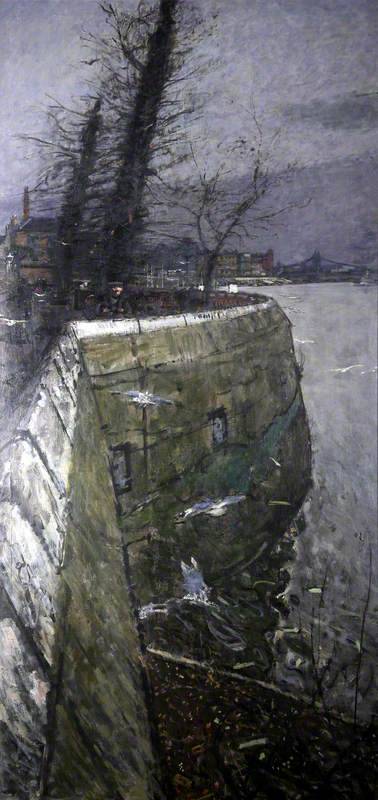 Ruskin Spear – River in Winter, 1951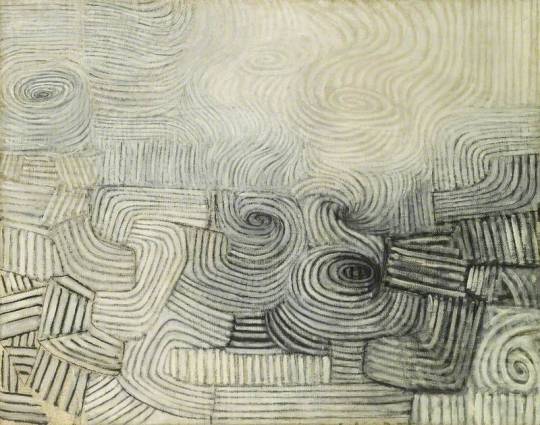 Victor Pasmore – The Snowstorm: Spiral Motif in Black and White, 1951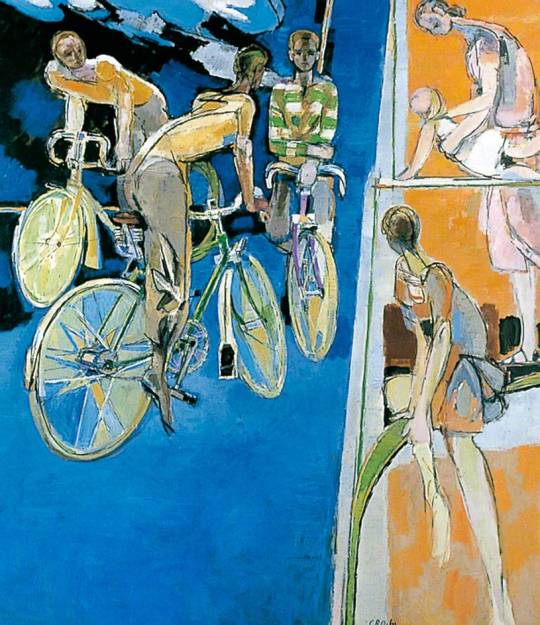 Robert Medley – Cyclists against a Blue Background, 1951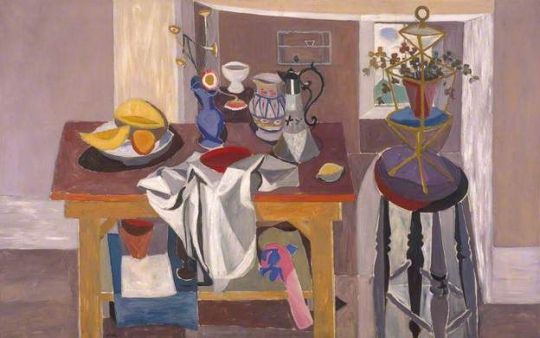 William Gillies – The Studio Table, 1951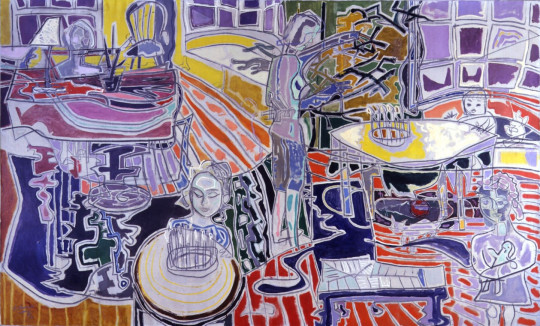 Patrick Heron – Christmas Eve, 1951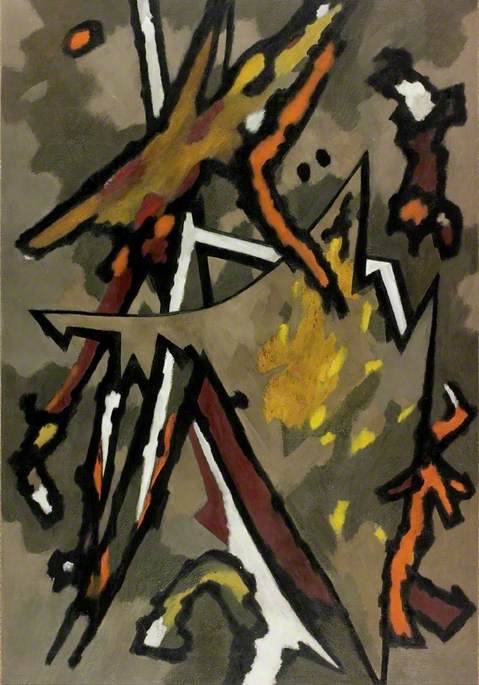 William Gear – Autumn Landscape, 1950
 Peter Lanyon – Porthleven, 1951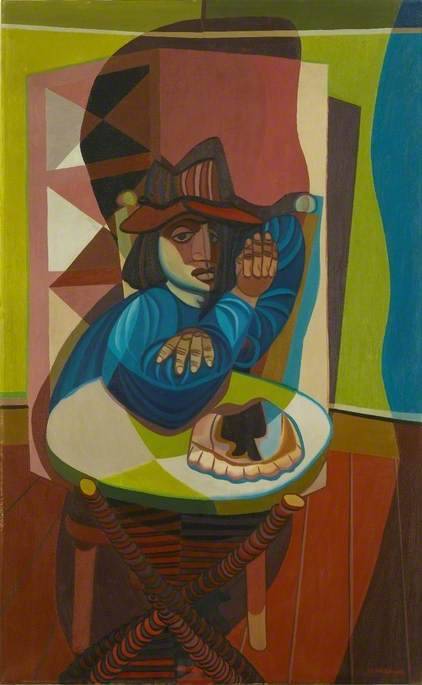 Robert MacBryde – Figure and Still Life, 1951
Below are some of the sculptures mentioned in the forward, but these really had their own booklet and part of the Battersea Park Festival Of Britain Pleasure Garden.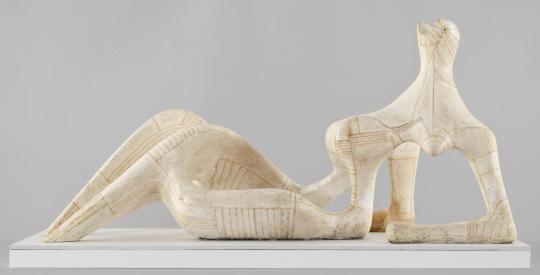 Henry Moore – Reclining Figure, 1951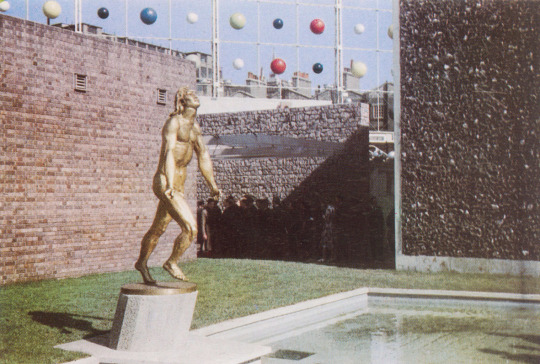 Jacob Epstein – Youth Advances, 1951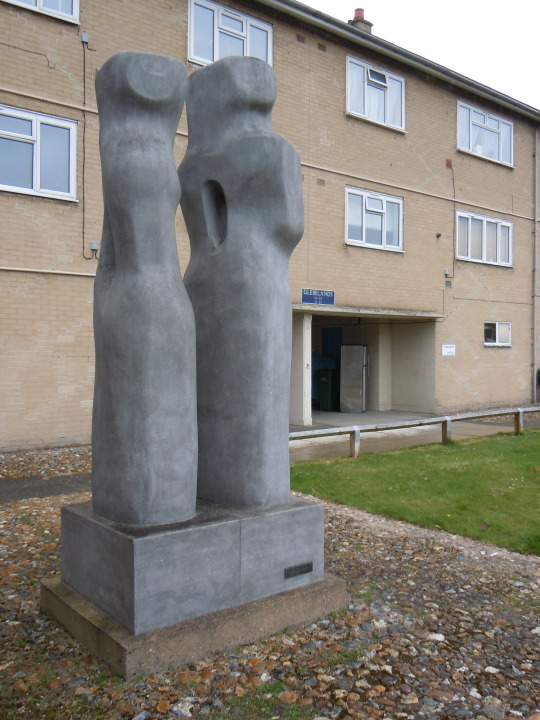 Barbara Hepworth
Contrapuntal Forms, 1951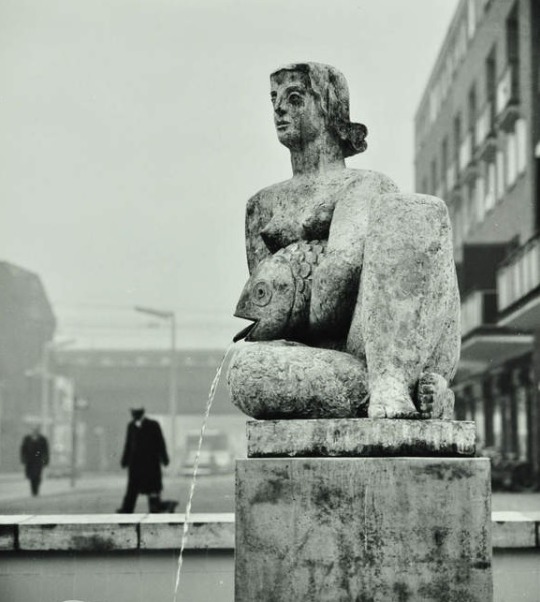 Frank Dobson – Woman and Fish, 1951
The statue above stood in Frank Dobson Square, Tower Hamlets until it was vandalised and she had her head destroyed. Now with scars she sits in Delapre Abbey, Northampton, pictured below.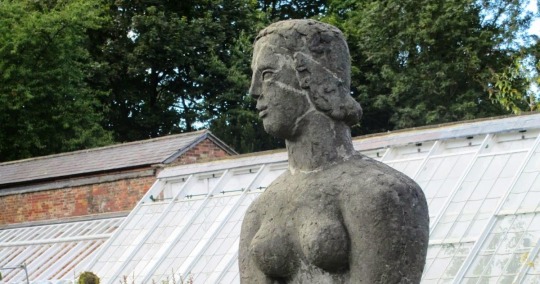 † Philip James – 60 Paintings for '51, 1951