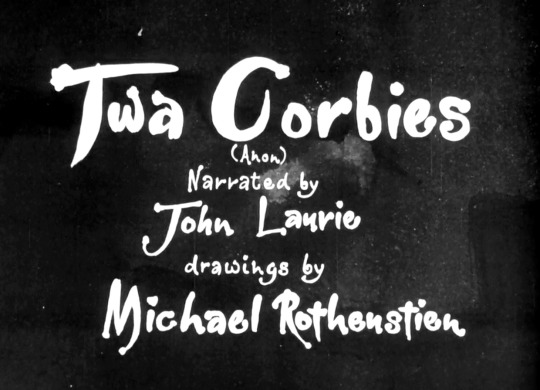 Here are two poems read and drawn as an interesting collaboration of artists as part of the Festival of Britain in 1951. The drawings were used to make a series of scenes for a short film, the spoken or sung content added over this. 
In this clip there are two poems. Twa Corbies narrated by John Laurie and illustrated by Michael Rothenstein and Spring and Winter (Shakespeare) sung by Peter Pears to music by Thomas Arne and illustrated by Mervyn Peake.
Both of these poems are available to be seen on the BFI for free. Here is the link.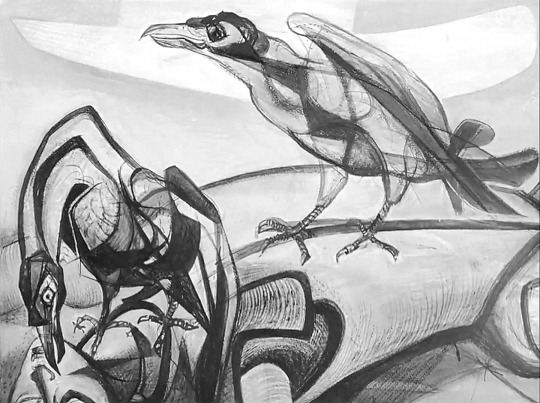 Michael Rothenstein – A Still from Twa Corbies, 1951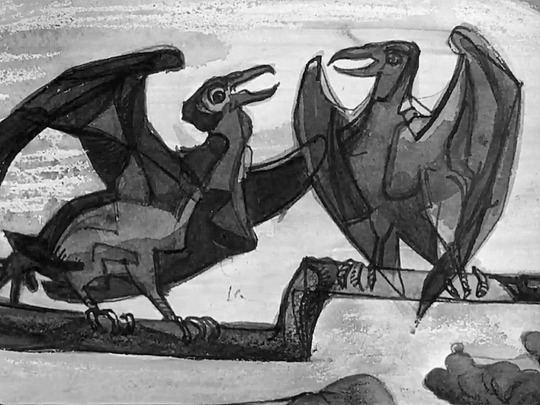 Michael Rothenstein – A Still from Twa Corbies, 1951