In the 1930s, Shell's advertising department under Jack Beddington were running various poster series. This post shows the 'These Men Use Shell' series.
Shell employed artists such as Tom Eckersley and Paul Nash to produce a range of posters which transformed Shell's visual identity. As these posters were displayed in petrol stations and on boards where Shell was purchased. The pictures by the artists were framed in the boxes
In being on open display it's fair to say they were some of the first pieces of modern art the public would have seen.
In 1939, Armstrong designed his fourth poster for Shell, called 'Farmers Use Shell', which features an affectionate caricature portrait of Jack Beddington as Farmer George. †
There's no doubt that Armstrong's Shell postered helped dissminate his work to a wider audience, and together with the GPO posters, made him a more popular and better-known figure in the art world. The  Shell posters were for lorry boards and travelled the length and breadth of the country on the sides of Shell's tanker-trucks. These lorry bills were known as 'the common man's art gallery' †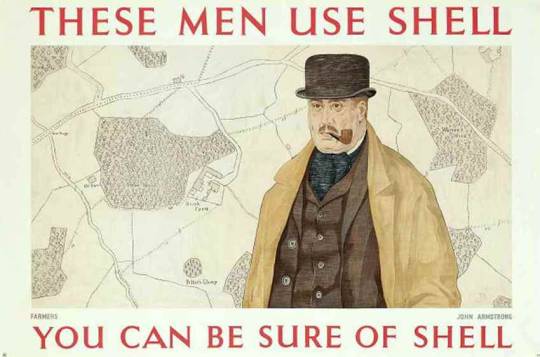 Farmers – John Armstrong. The farmer depicted is a portrait of Jack Beddington.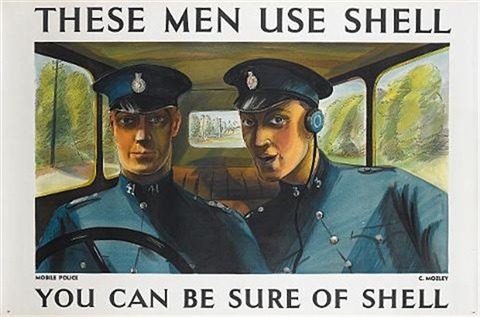 Mobile Police – Charles Mozley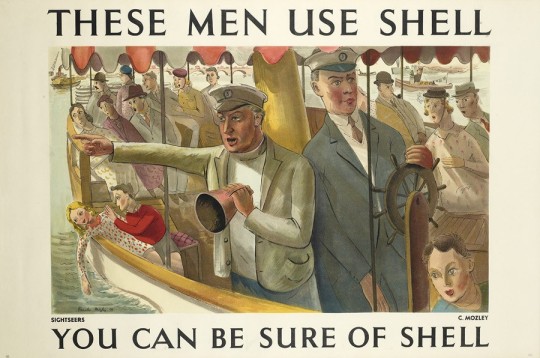 Sightseers – Charles Mozley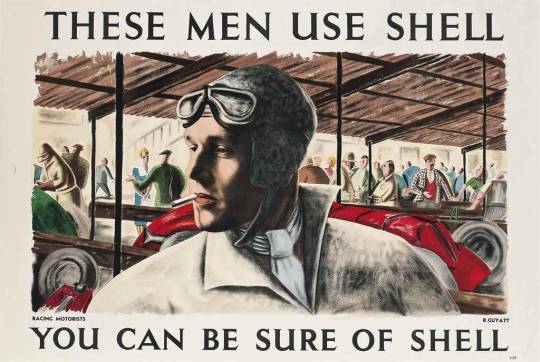 Racing Motorists – Richard Guyatt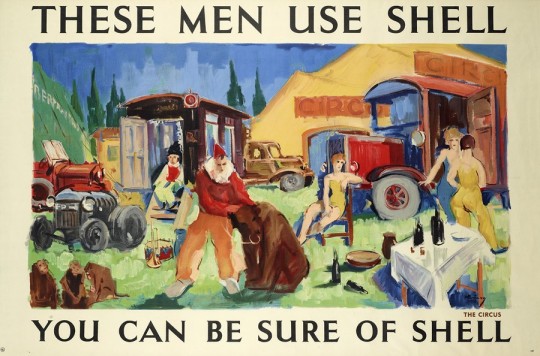 The Circus – Kavari Schwitzer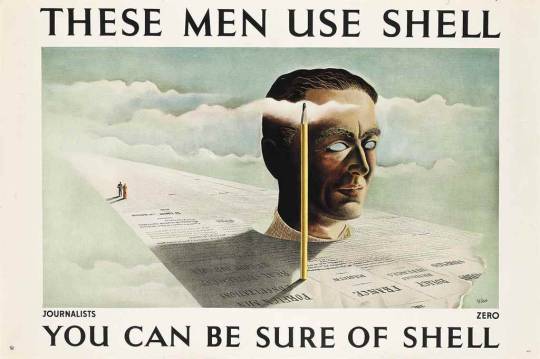 Journalists – Zero is the pseudonym for Hans Schlager.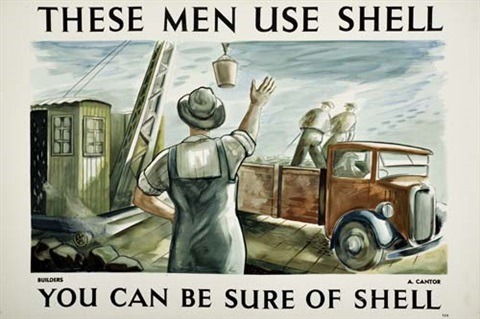 Builders – A. Cantor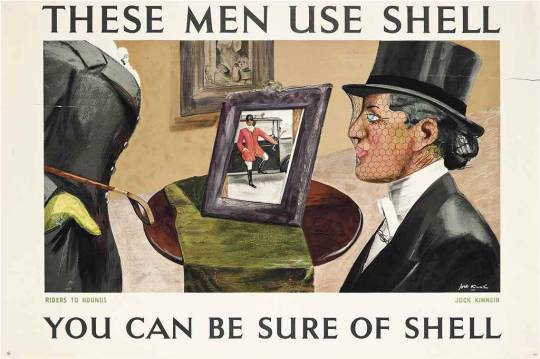 Riders to Hounds – Jock Kinnier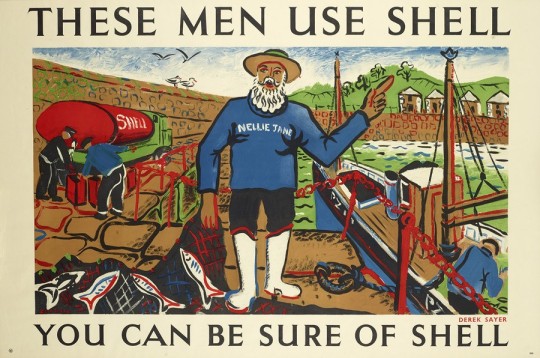 Fisherman – Derek Sayer
† John Armstrong: The Complete Paintings
Related Posts:
Lyons Teashop Lithographs – How Shell inspired Lyons
Young Artists of Promise – A book by Jack Beddington
A Double Take – Shell Adverts 
Hadlow Castle