As a collector of books and art I pick up a lot of period magazines. These have many adverts inside as well as articles illustrated by young artists. You also become exposed to repeat advertising as the magazines get older in weeks and months, and you notice the development of advertising campaigns. 
Below is a selection of adverts for Osram lamps. Most had a quirky rhyme about 'the housewife' picking up the shopping.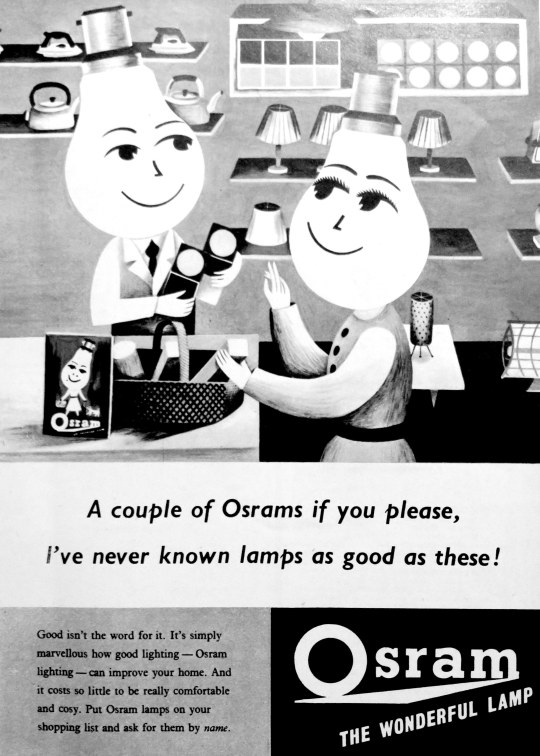 Here is a very sweet image with the rhyme 'butter and cheese, some meat, two stamps – and I haven't forgotten my Osram lamps!' The illustration is fantastic, so bright and happy and normally in magazines where colour printing is rare – even for fashion supplements they talk about the colour of clothing in black and white images.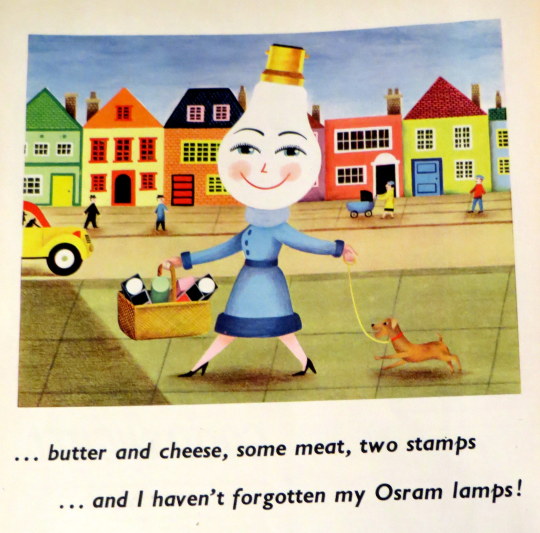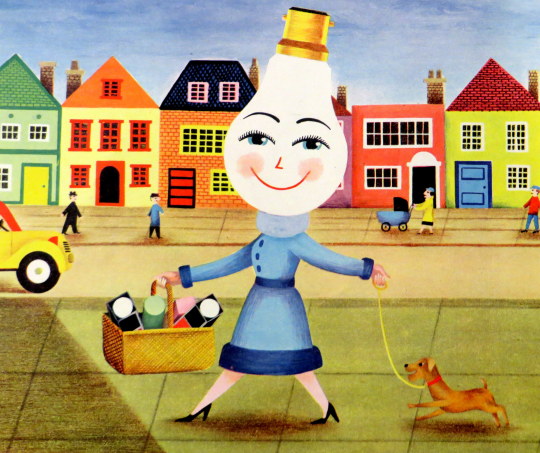 There is then a change in the adverts style from how the Osram bulbs effect the home. 'Indoor games are more exciting When they're played by Osram lighting!'. It was a time when people where converting their home to electric light and so Osram wanted these people to be faithful to their brand.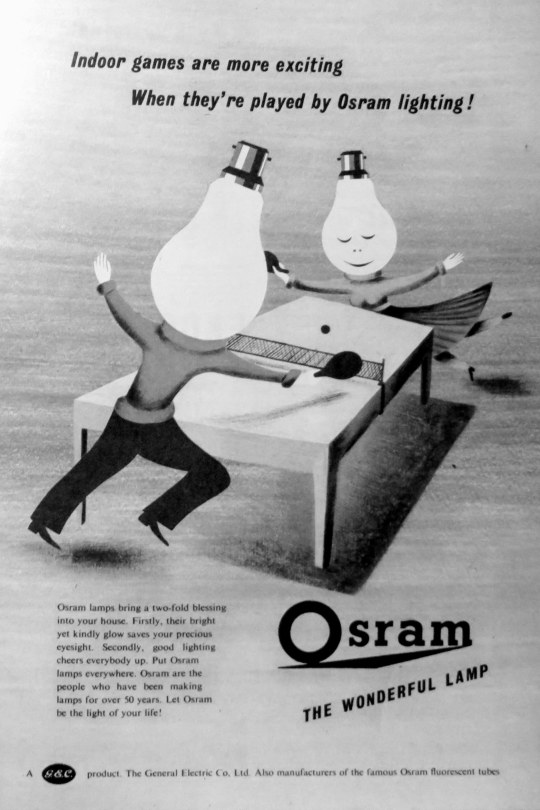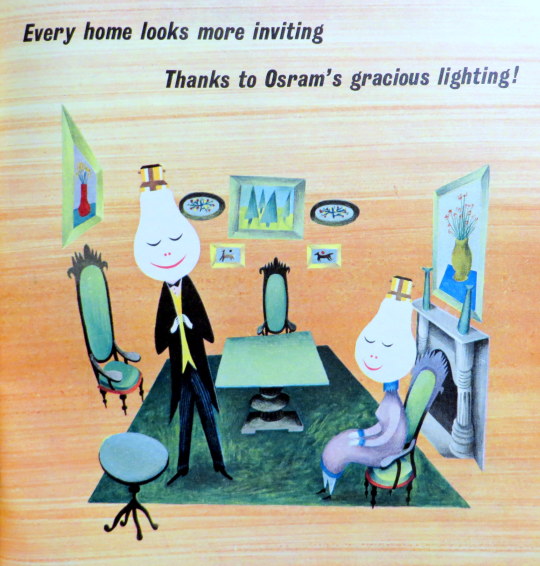 Naturally if you were wealthy enough to have a cook, the advert below would be perfect. Before the war and electric light you would have worked and lived mostly to daylight.