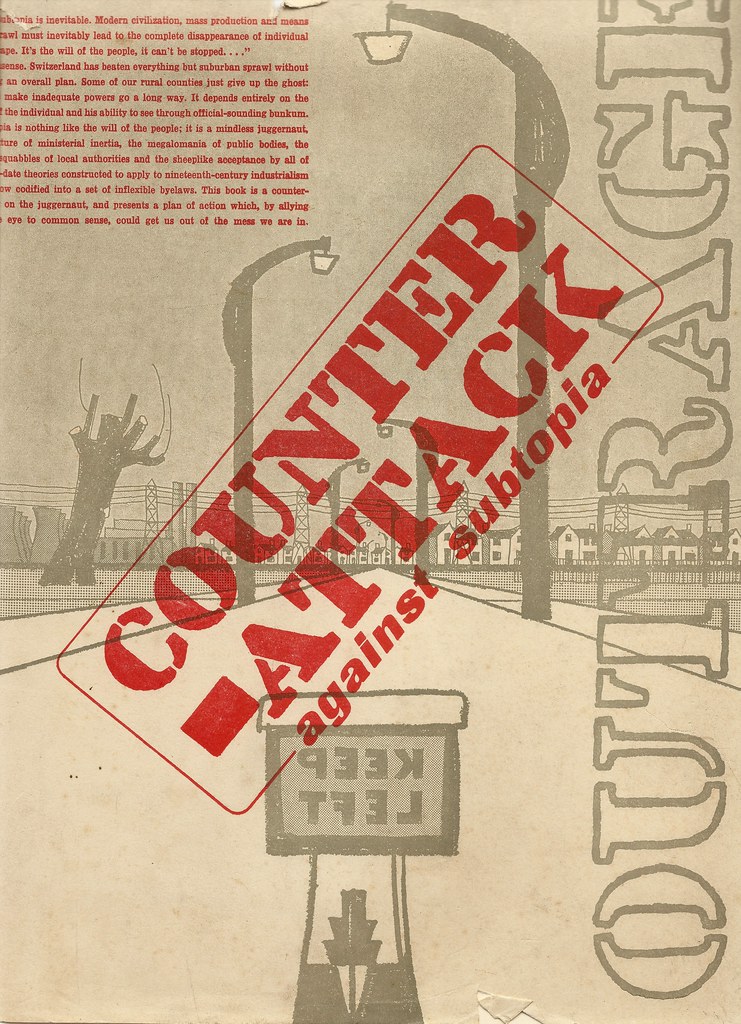 Ian Nairn, was a maverick young architectural journalist, who invented the word "Subtopia" in the mid-1950s, when the Architectural Review ran a campaign against unsightly clutter and the blurring of distinctions between town and country.
Nairn drew upon a recent road journey he had made, stating that the outcome of "Subtopia" would be that "the end of Southampton will look like the beginning of Carlisle; the parts in between will look like the end of Carlisle or the beginning of Southampton."
He continued uncompromisingly: "The whole land surface is becoming covered by the creeping mildew that already circumscribes all of our towns. Subtopia is the annihilation of the site, the steamrollering of all individuality of place to one uniform and mediocre pattern."
Gillian Darley brings together lively original archive featuring Nairn himself, Gilbert Harding, Sir Hugh Casson, Sir John Betjeman and others, to re-trace the story.
She talks on location in Southampton with the architectural photographer Gareth Gardner about his new project to re-trace and photograph once more the locations which Nairn visited. In the studio, she explores the original and contemporary picture with the architect Janice Murphett, and the architectural writer, Gavin Stamp.
And she wonders whether, if the short-lived and unhappy Ian Nairn were alive today, what would he feel about the British landscape?