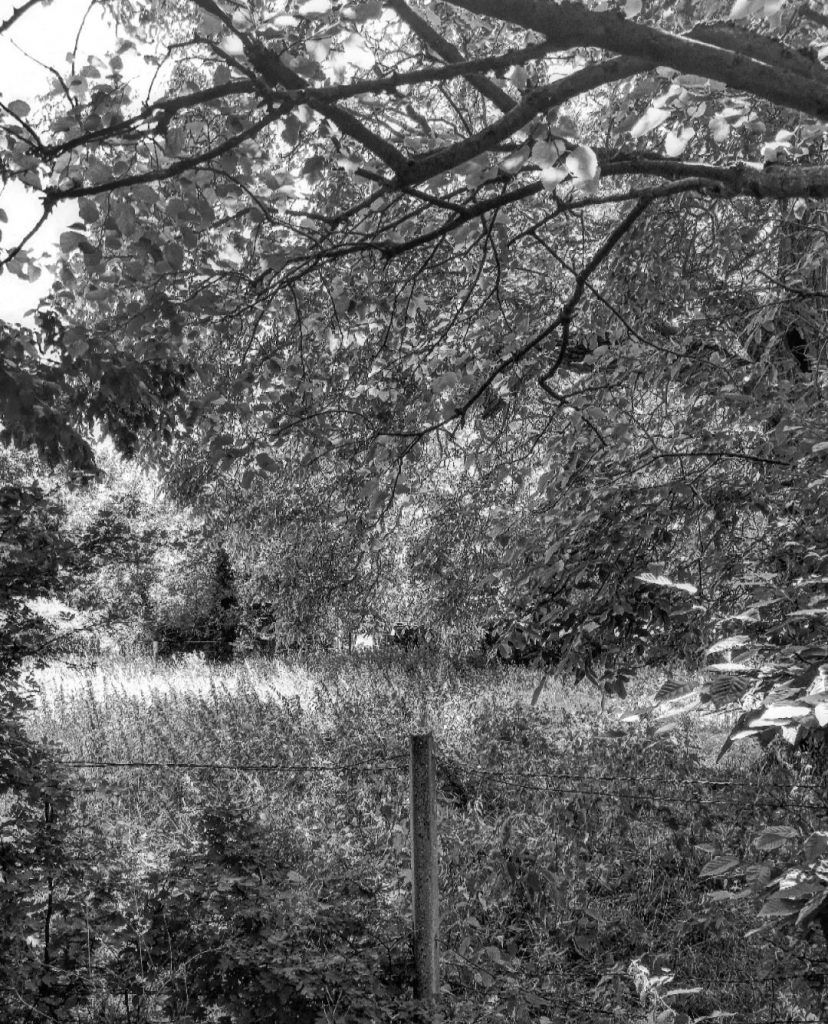 This is a visual diary of my day in Grantchester, while visiting the studio of the potter, Elspeth Owen.
On the edges of Cambridge, Grantchester is now known more for the television show of that name, but the village has meaning to different generations. To the scollar, it was once the home of Rupert Brooke, and when cycling around, I met a pilgrim looking for the Old Vicarage, Brookes home for a time, where this pilgrim was looking to sit down and read from his book of verse. To the student in the late 1960s, Grantchester is a picnicking area immortalised by the Pink Floyd song Grantchester Meadows. Since then it has been an area for students to drink and be social, joggers to get fit and tourists to seek a beautiful chocolate box village or a place to punt to. The village itself extends out on the roads that link it each end to Cambridge, with the centre being a triangle of pubs and the church. Not far down the road however, in the shade of the trees is an old cricket pavilion. It is the studio of the pottery Elspeth Owen.
This pavilion, like Grantchester Meadows, is owned by Kings College, but Owen has been a tenant there for 47 years. The tree lined seclusion of the hot July heatwave only lead to the surprise of not being alone at all. The studio was full of buyers and locals curious of the interior. Though Elspeth Owen is far from being unknown.
An experimental artist working with clay, photography and live art. She has taught and performed in many different settings village primary school, the Open University, special schools, the Museum of Mankind, the Taxi Gallery. She was one of the women who started the Greenham Common peace camp. She likes to forget the boundaries between life and art.

Visualizing Anthropology – ed. Anna Grimshaw and Amanda Ravetz (2005).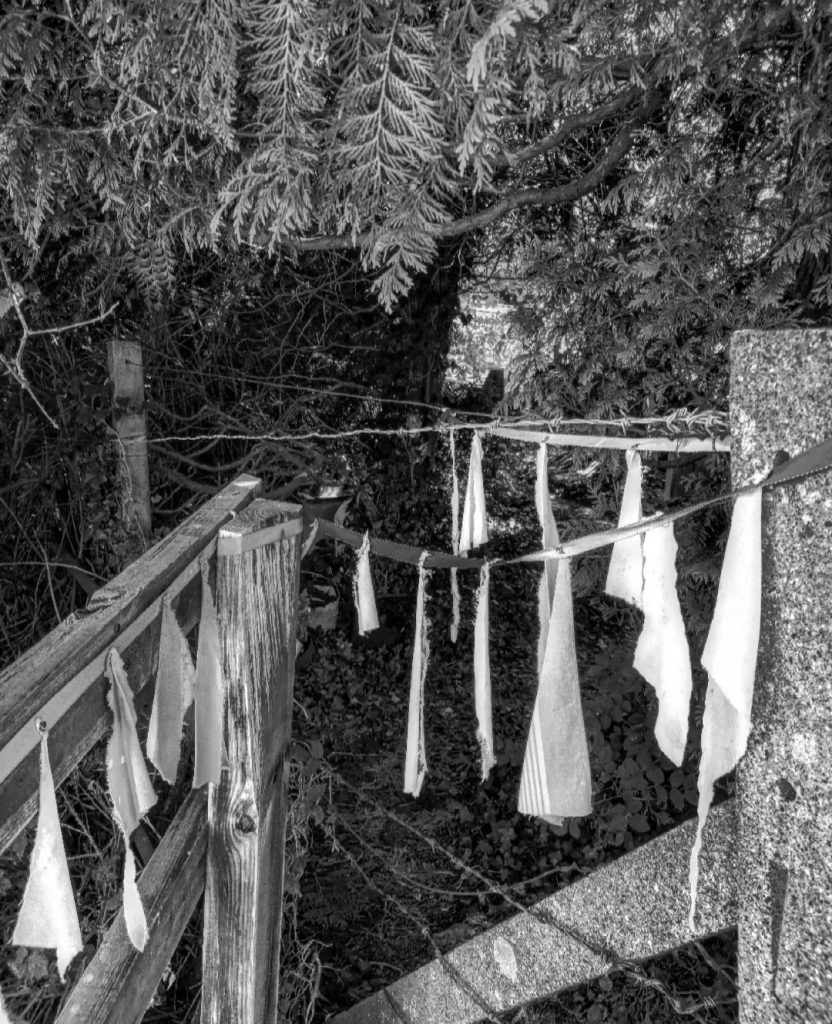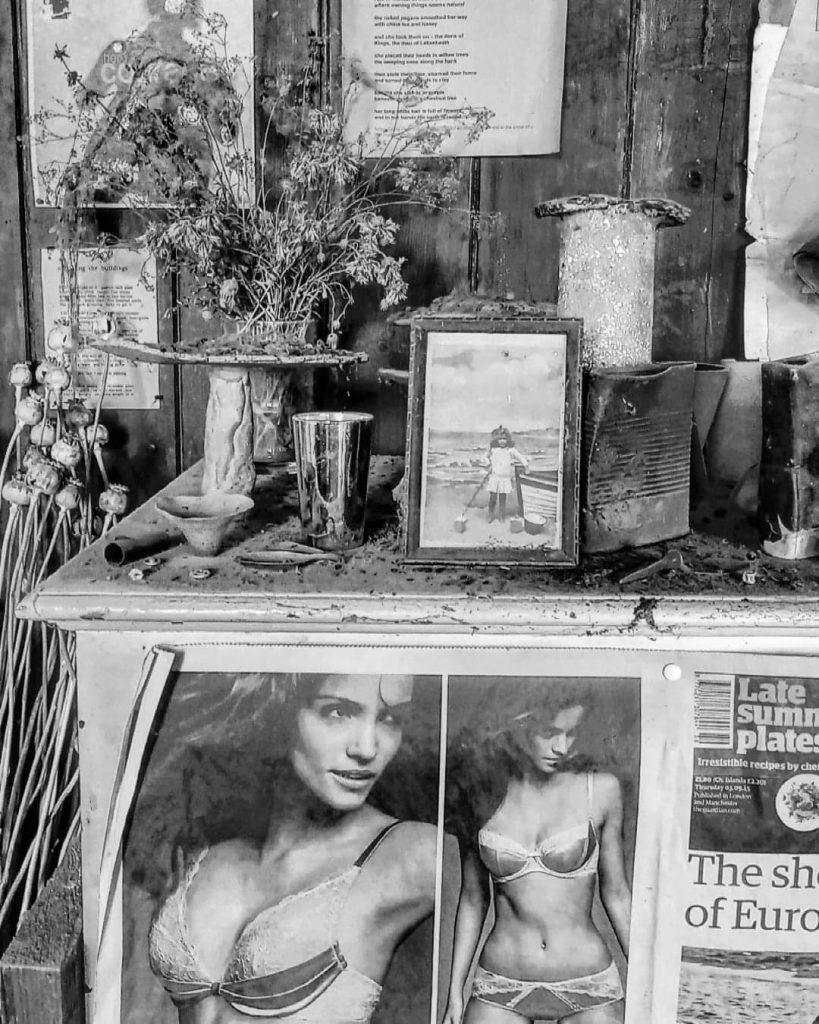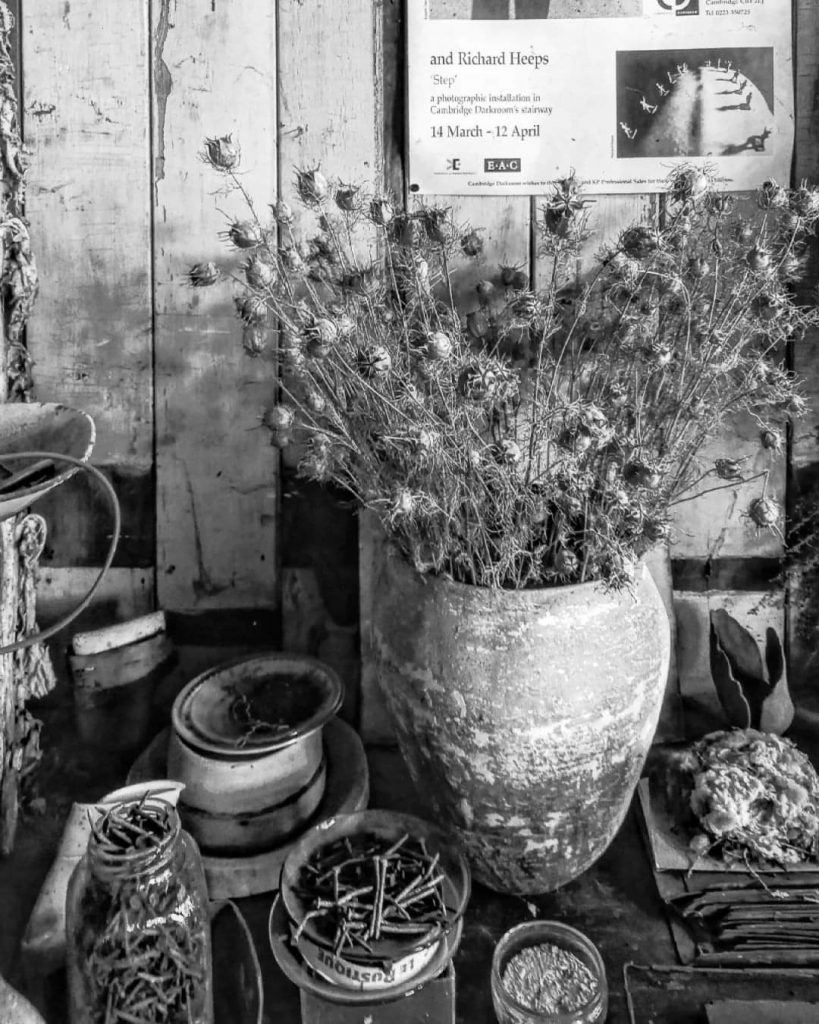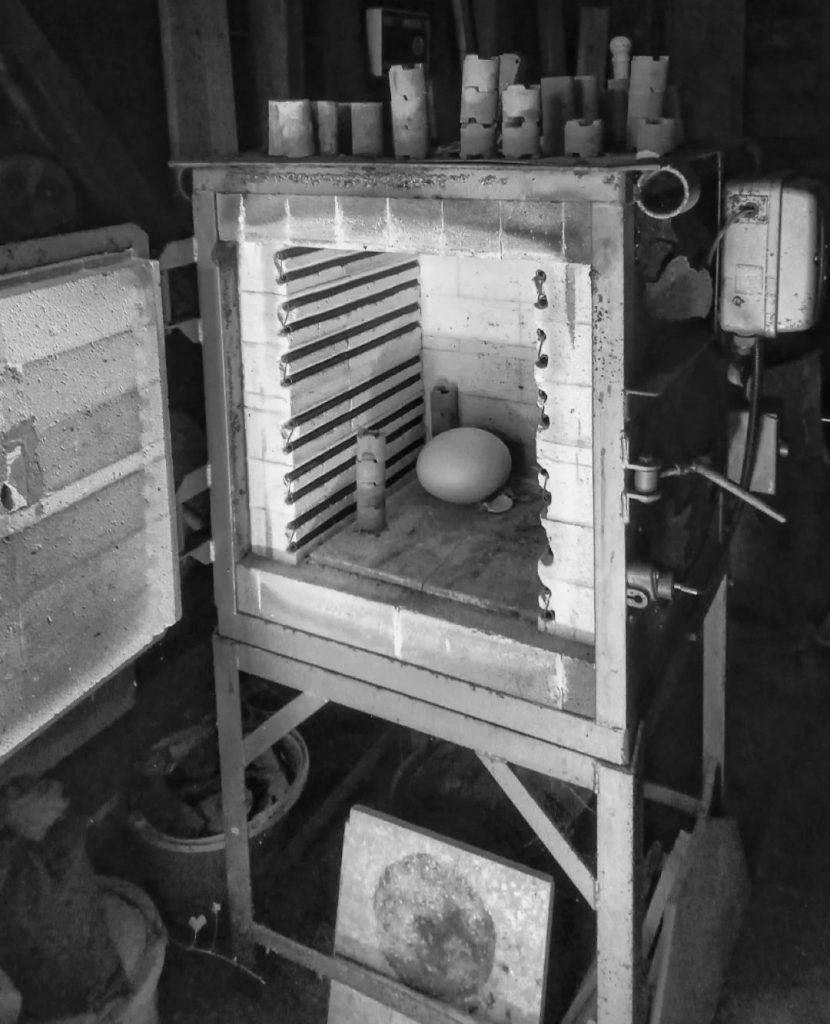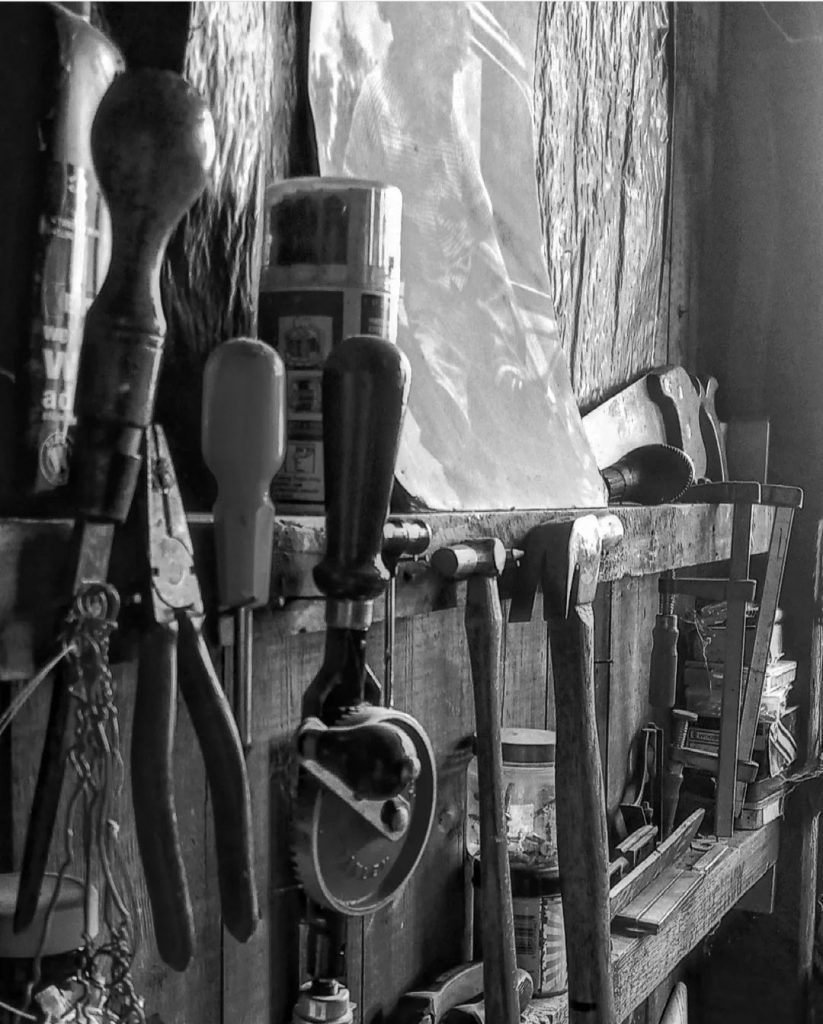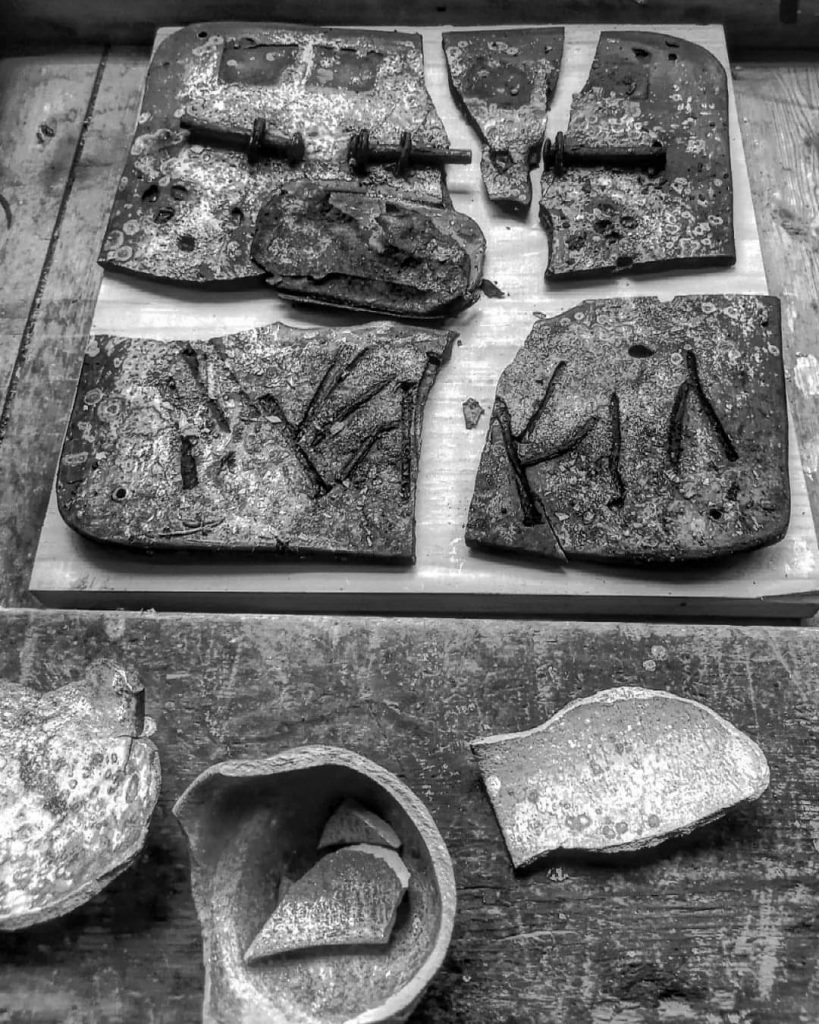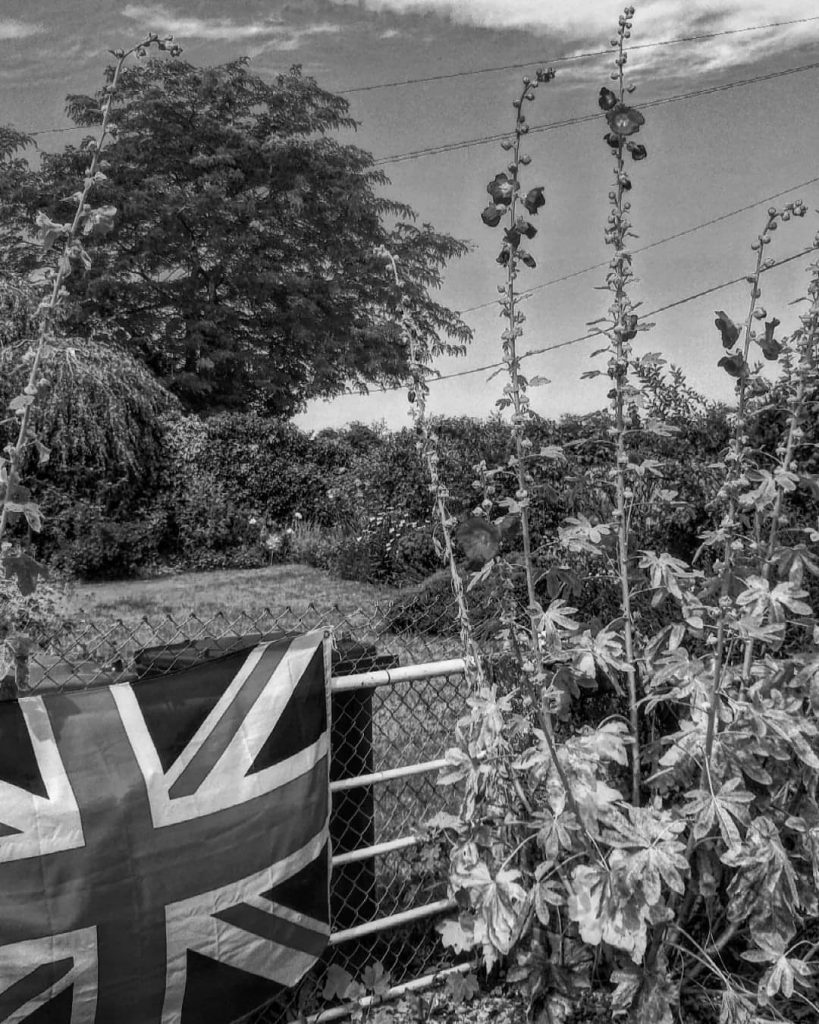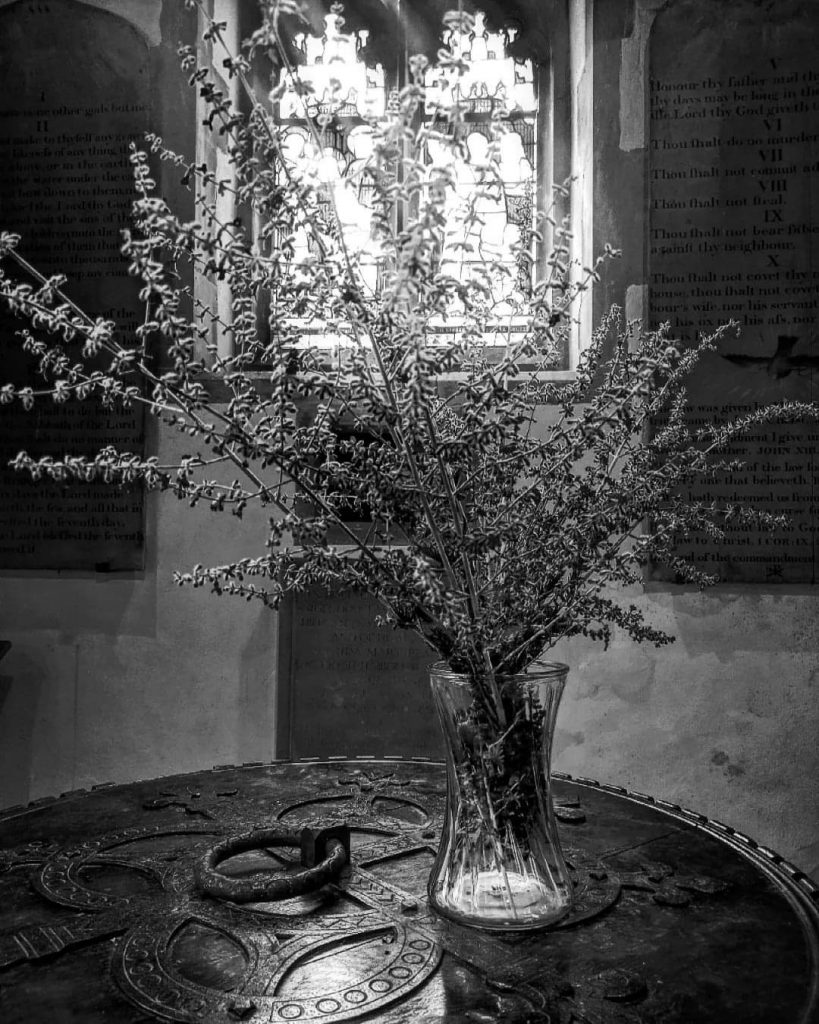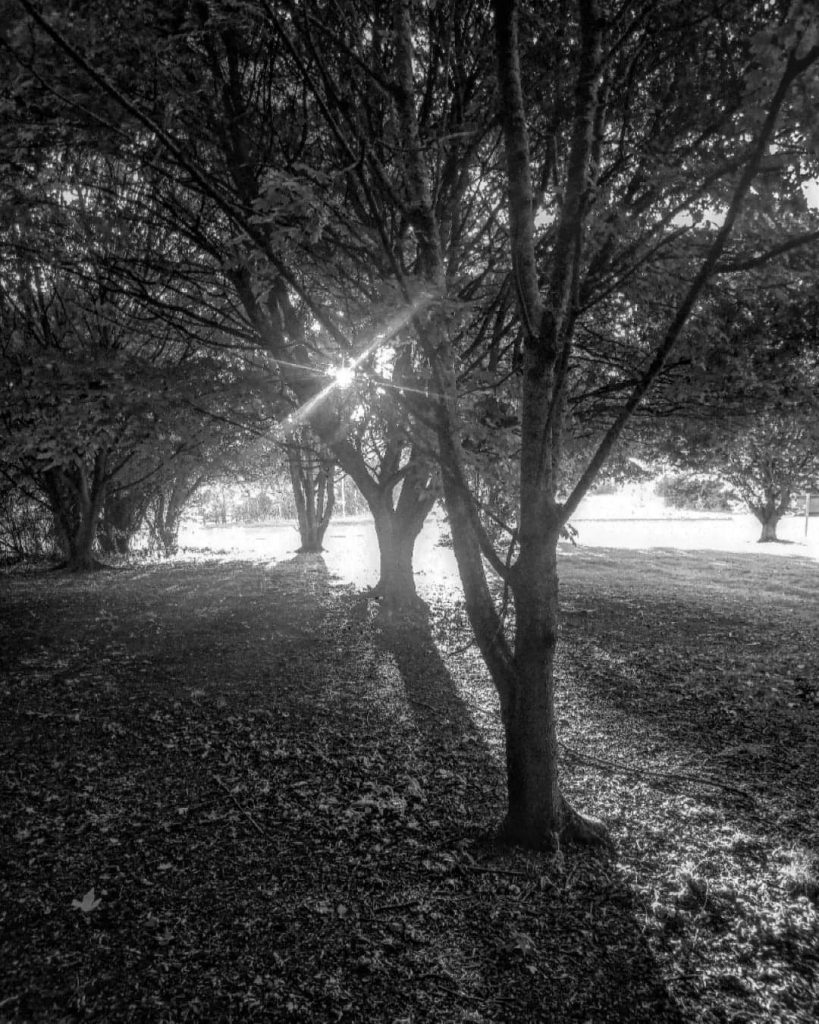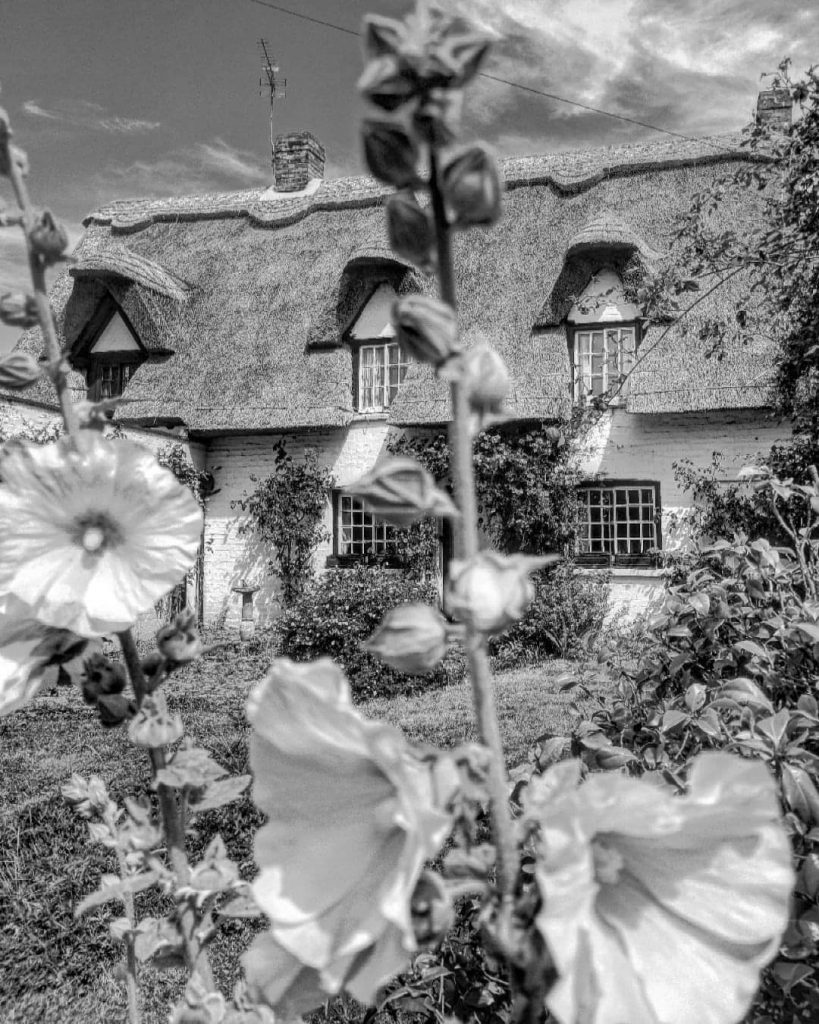 Owen took a traditional route into ceramics, that was to work with the materials and experiment. She got into Oxford, arriving on her birthday aged 19. Her time there gained a third class degree and she got a job with Encyclopedia Britannica as an editorial assistant. Not having a formal art school education isn't really surprising, many of the great potters took to ceramics because they were apprenticed under others. Owen became involved with a community of people in Dartington and there she first made pots and got involved in feminist politics. The first pot she made was thrown on a wheel and fired without glaze, she recalls not liking the result. Marriage followed and children. After a diploma in Social Administration at LSE, Owen became a social worker. She moved to Cambridge in 1966, living at first on a houseboat on the river.
Owen took a B.A. in modern history at Cambridge and started a family. In the 1960s she became involved with the First Women's Liberation group in Cambridge. Their first action of defiance to the press was to push pushchairs across King's College grass. She moved to Granchester to school her children. In 1974 she went to evening classes to learn the skills of the potter after becoming inspired by Mick Casson's tv show The Craft of the Potter on the BBC and liking the pots of Dan Arbeid who was living in Audley End at that time.
Owen then went to the Cambridge Technical College (now called Anglia Ruskin University) and was taught by Zoe Ellison who ran the Cross Keys Pottery in Cambridge with her husband Jan Ellison. At this time she read Finding One's Way with Clay: Pinched Pottery and the Color of Clay by Paulus Berensohn. Not having to use a potter's wheel was a more intimate way of making pots and in 1975 Owen moved her studio into the Cricket Pavilion in Grantchester.
Several exhibitions happened but it is likely to say the big break for any potter in the 1980s would be to be taken on by Henry Rothschild's gallery Primavera.
Originally set founded in 1945 in Sloane Street, London, Primavera became the authoritative selling space for craft in Britain. The Cambridge branch of Primavera was opened in 1959. The London branch closed and the Cambridge branch was managed by Ronald Pile. Following Rothschild's retirement in 1980, Pile took over the shop, which he ran until selling to Jeremy Waller in 1999.
Owen has exhibited in an extensive list of galleries and exhibitions, in national craft circles and has been written about by Tanya Harrod. Her works can be found in the V&A and Fitzwilliam Museum, to name a few.