I collect many books, but I have a passion for old travel books and it is while shopping I came to pull this book off the bookshelf outside the shop.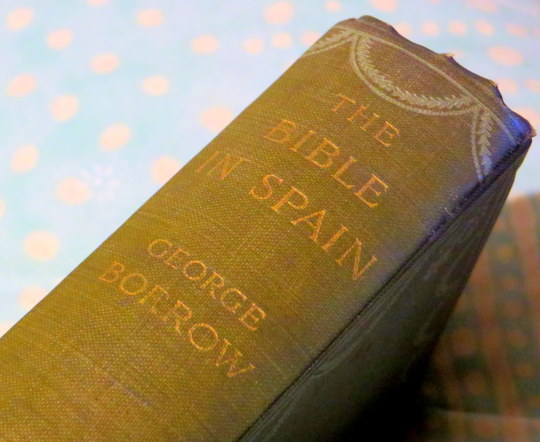 George Borrow's 'The Bible in Spain', it is thankfully not too religious. It has three photogravure plates and a pull out map at the back. The main reason for buying the book however was the ex-libris bookplate and the name pencilled inside.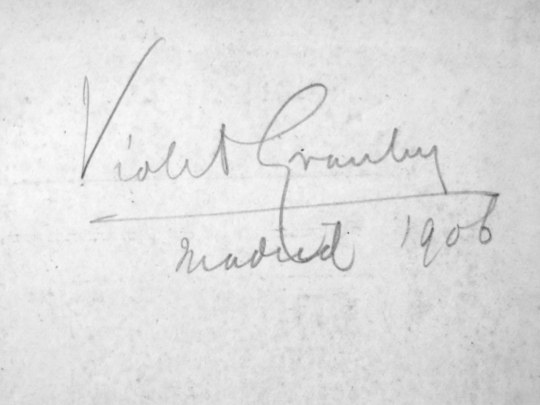 The book is signed Violet Granby, who was Marion Margaret Violet Lindsay, Marchioness of Granby, Duchess of Rutland. It is dated, Madrid, 1906. Under the name is a sketch of sorts, the outline of a bay or mountain.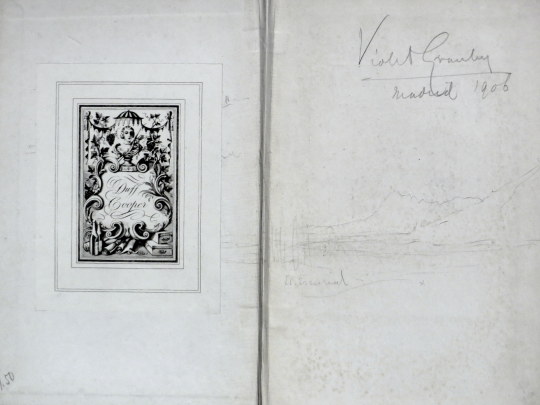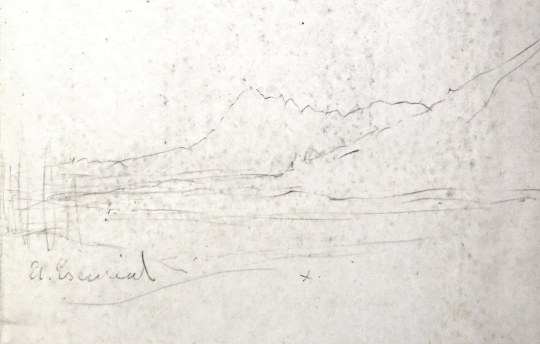 Lady Diana Olivia Winifred Maud Manners was one of Violet Lindsay's daughters (Diana's biological father was the writer Henry Cust but she grew up thinking Violet's Husband, Henry Manners was her father). Diana married 1st Viscount Norwich, Duff Cooper, a British Conservative Party politician, diplomat and author.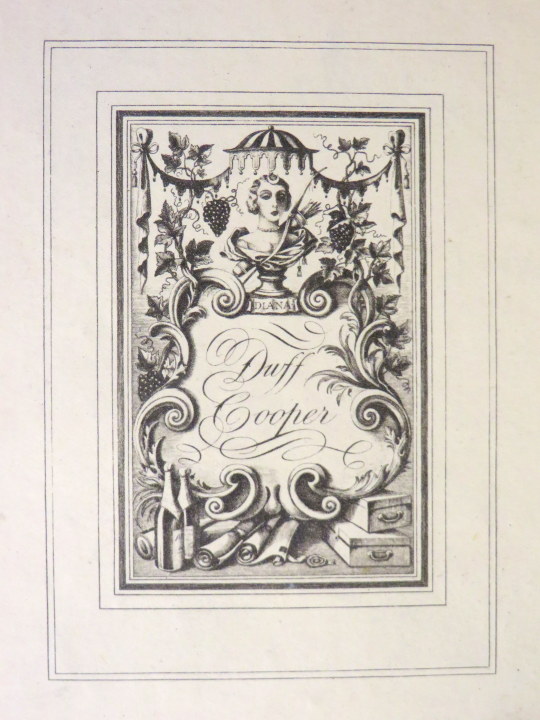 The bookplate inside is for Duff Cooper by Rex Whistler. It is likely the book was inherited and he pasted in his bookplate over the drawing on the end-papers. Whistler was a fashionable artist and illustrator of the 20s and 30s, one of the Bright Young Things.
With Lady Diana comically decorated as a bust of Diana the Hunter, the image has grapes in bloom and bottles of champagne, warrants and travel cases. Below are some detail shots, the work in the image of line and shading is best seen in close-up. The bookplate was designed in 1931 for Duff and Lady Diana Cooper.