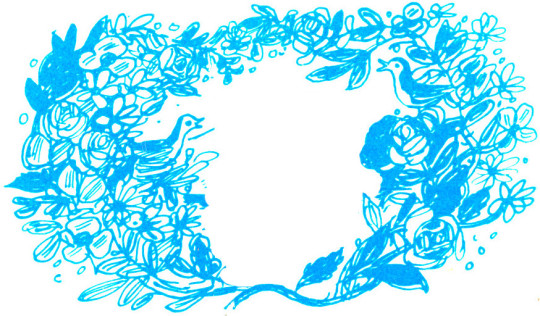 The BBC Radio for Schools books were a wonder for illustrators and young artists, a chance to showcase a style but also work with a brief given by the BBC based on whatever the topic was about. In the days when Radio was a more dominant media than television the BBC had opportunities for the public and schools to buy printed booklets on the shows with more information and sometimes pictures too.
A music series offering children opportunities to listen to music and sing along, with creative suggestions and games to develop music appreciation and skills.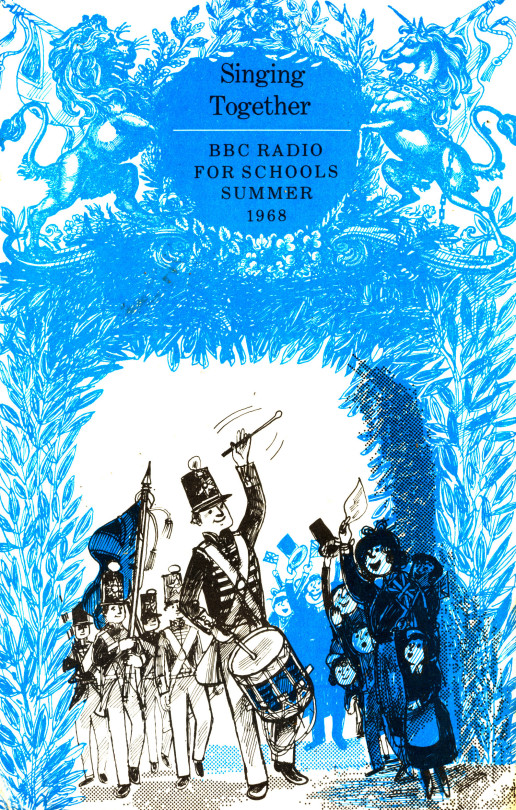 Bernard Cheese – Cover to Singing Songs, 
Below are the drawings made by Bernard Cheese in 1968. As the BBC wanted to save money the booklets were normally one colour and black on white paper. Here Cheese is working with pure Cyan. Some of them use dotted plastic film that was used in the printing process then, normally to save money on ink and to add shading. But in the cover picture above there are various features going on that make it a remarkable print technically. The band in black but with the drum and flag decoration shaded in blue, the crowd to the right are in black at the front and behind in blue – a cunning use of limited colours. The shading too is in blue and black dots. This is a process that the other images have been separated up using.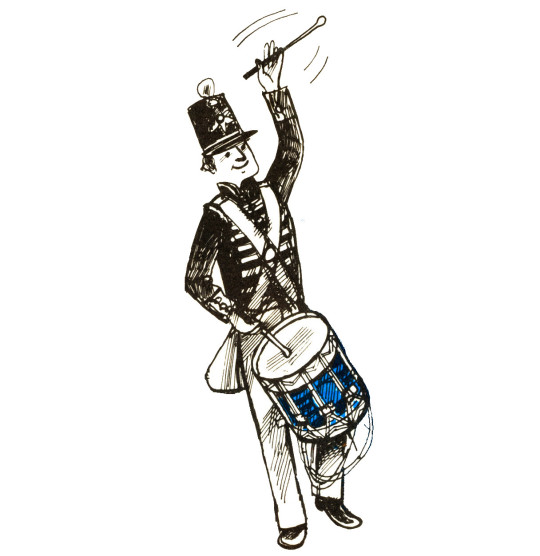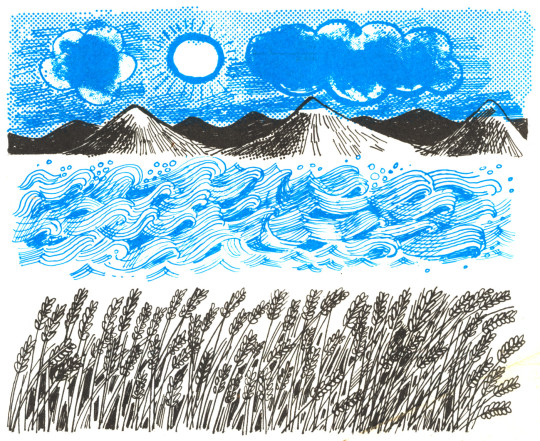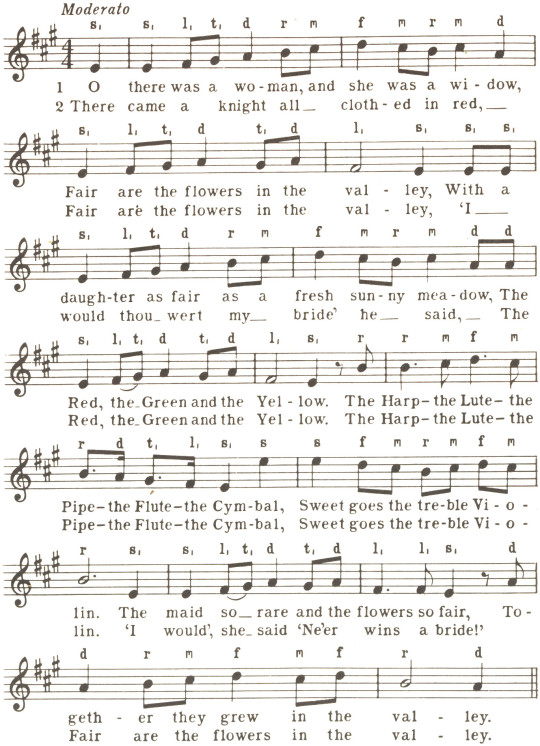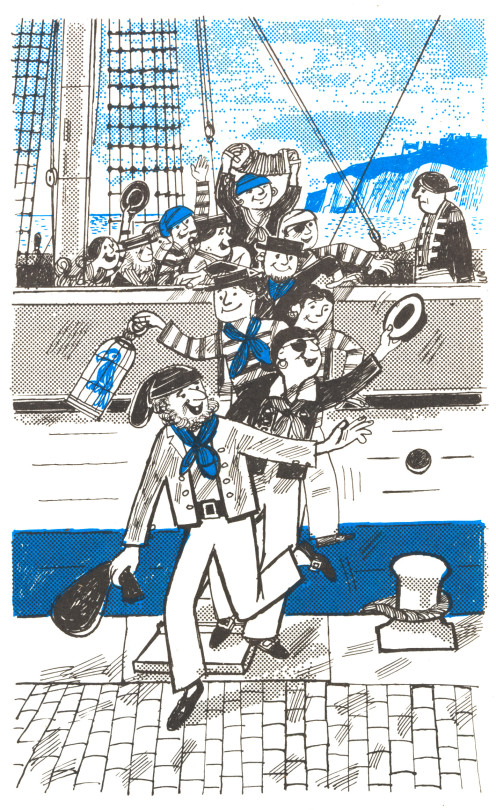 The following illustrations are curious as they incorporate parts of 19th century illustrations, likely from religious books like the Quiver, the sea and the trees are clearly from steel engravings, the King and Queen I also suspect are not from Cheese's own hand. It is a jolly way to use and recycle such illustrations.