A short and simple post on four drawings by Edward Bawden around King's Lynn. Originally drawn for the Sundour Diary and Notebook in 1953.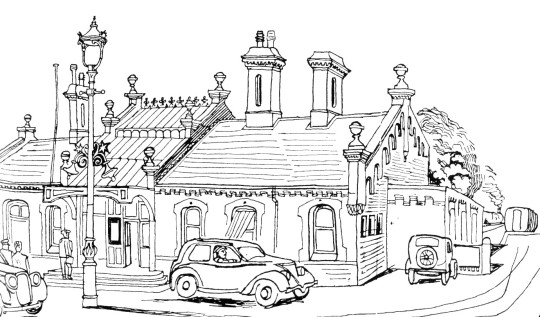 Edward Bawden – Country Railway Station, 1953
At the station. King's Lynn would have been a change stop for trains heading to Hunstanton, then a vibrant a popular holiday town.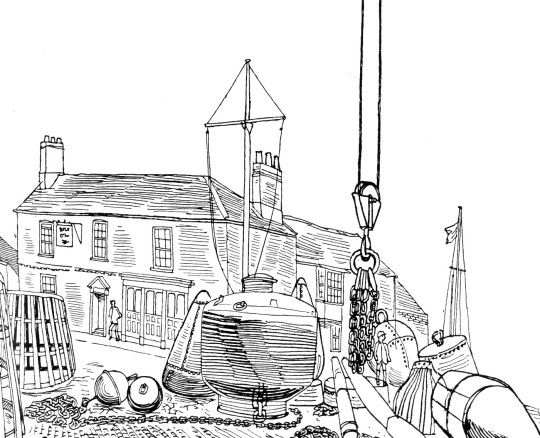 Edward Bawden – Seafarers' Wharf, 1953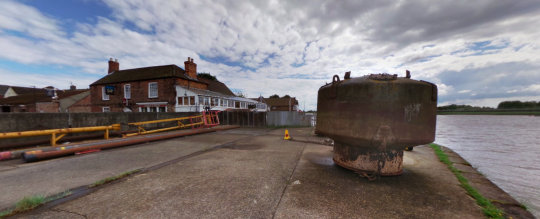 The buoy and pub as they are today. The dockyards now out of use, there are less buoys and anchors than in Bawden's time.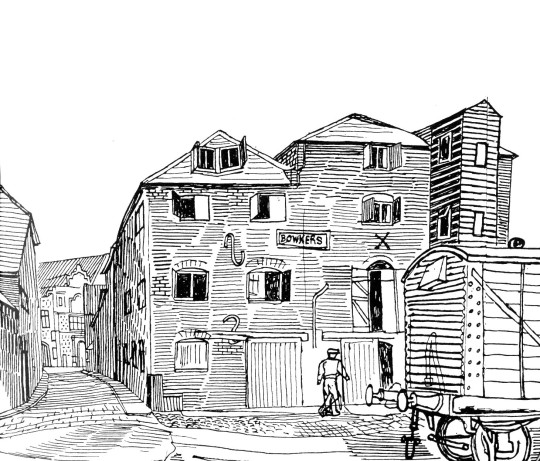 Edward Bawden – Ancient Warehouses, 1953 
The old Bowkers warehouses, a late 18th century brick warehouse with 19th century alterations and a 1940s corn drying kiln. The warehouse was originally connected to the 15th, 17th and 18th century merchant's house at 1 St Margaret's Place. Most of the warehouse was demolished in 1974 and a magistrates court now stands on the site.
Below is a photograph further down the wharf with the railway carts in front on the quayside.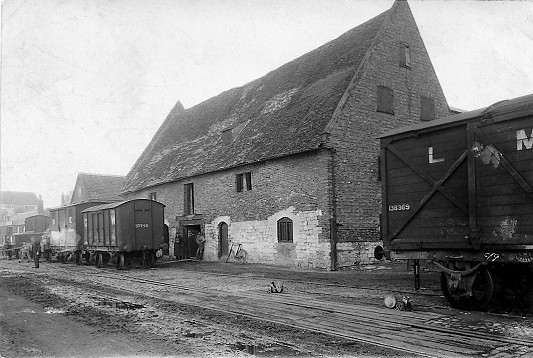 Marriott's Warehouse, South Quay, King's Lynn, c1920

Below is a drawing of the Custom House in Kings Lynn. It was designed by architect Henry Bell and built by Sir John Turner in 1683. It now houses the town's Tourist Information Office. The building was described by architect Nikolaus Pevsner as 'one of the most perfect buildings ever built'.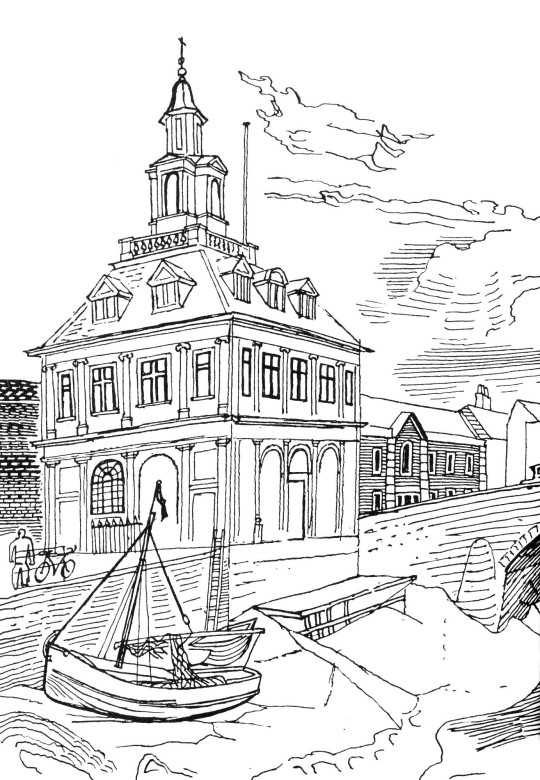 Edward Bawden – Seaport Sentinel, 1953
 King's Lynn Customs House, c1930.