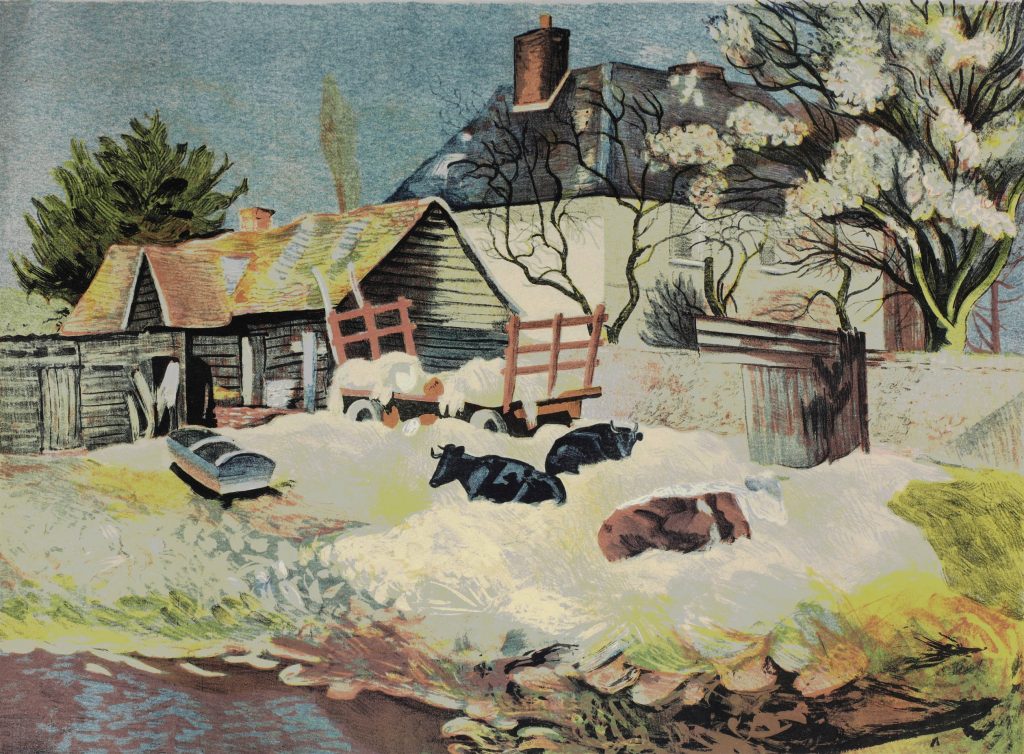 John Aldridge – Essex Farmyard, 1948, Lithograph
Some time ago I was asked the location of Essex Farmyard print by John Aldridge. This lithograph was made for the Society of Painter-Printmakers and exhibited as number 27 in the catalogue for the 1948 exhibition. The key to the identification was finding a painting of the same view while writing a post-script for Lucie's book. It was a painting from 1939 of Grove Farm, Farmyard, Oxen End, Little Bardfield.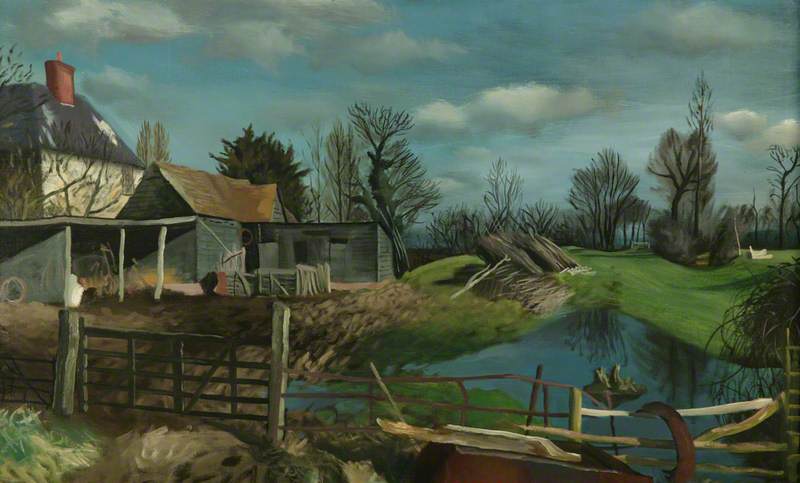 John Aldridge – The Grove Farmyard, 1939
The oil painting above was exhibited at Leicester Galleries, 1940, as with the watercolour study below you cans see the farmyard and the sheds, when printed the image is reversed and that's why the print is a mirror image.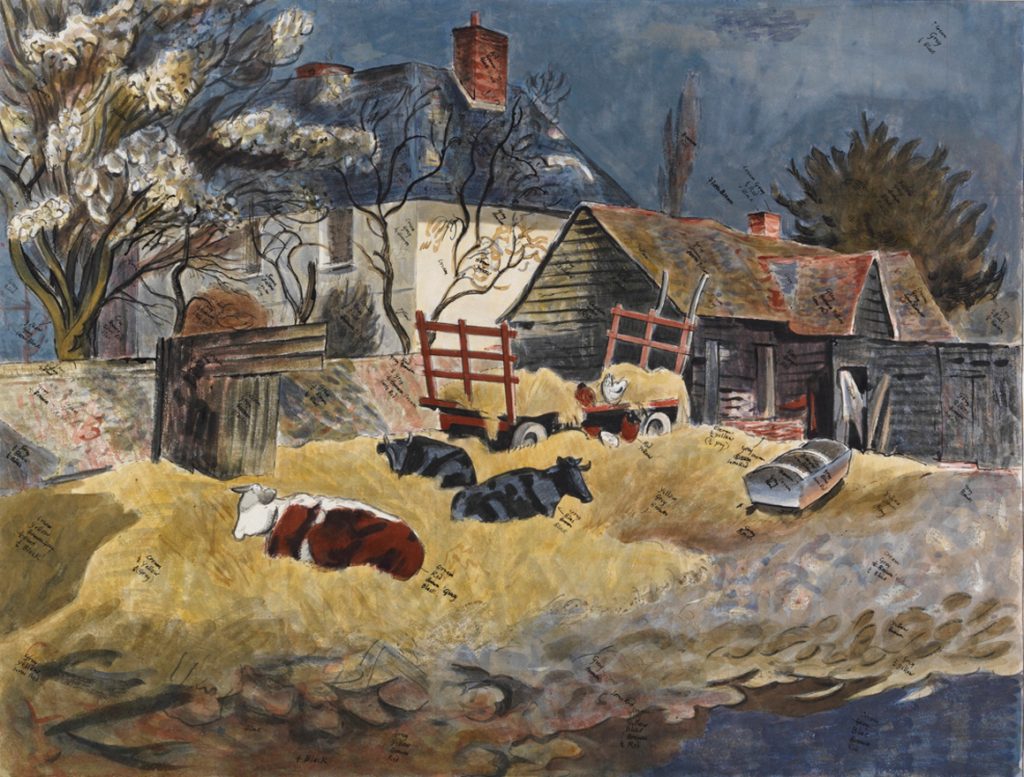 John Aldridge – (The Grove Farmyard) Essex Farmyard, 1948
Below is a photograph of the house today and part of the farmyard. This is from the local historical society:
Grove Farm was owned by the Adams family who owned other properties in Oxen End. An accident with a steam engine cable severely damaged Mr Adams' legs. They built a bungalow and then sold Grove House.

The Crossman-Adams family owned the property as well as Crossman House in Braintree. Some of the family still live in Great Bardfield.

In 1969 Mrs Tennant of the Tennant brewery family owned Grove Farm.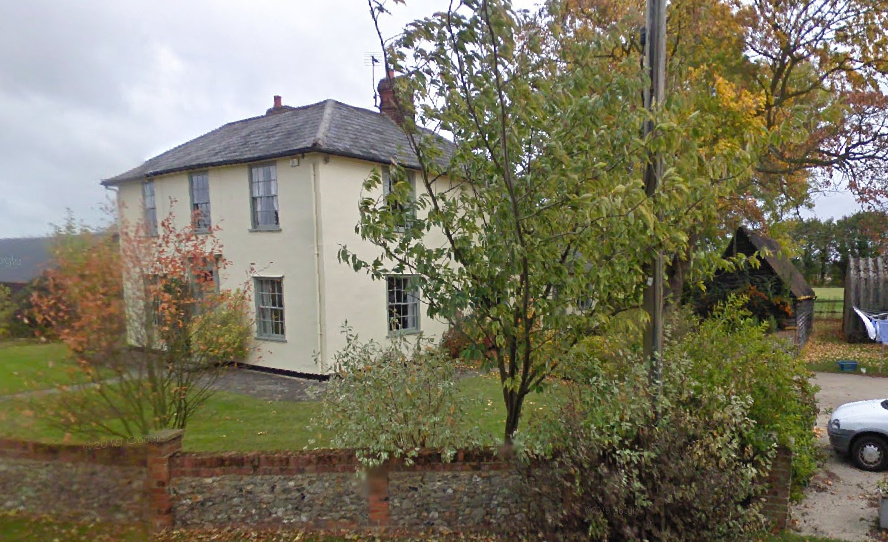 Grove Farm, from Google Maps.
This is a drawing in the Fry Gallery collection, likely from 1939 when Aldridge was studying for the painting.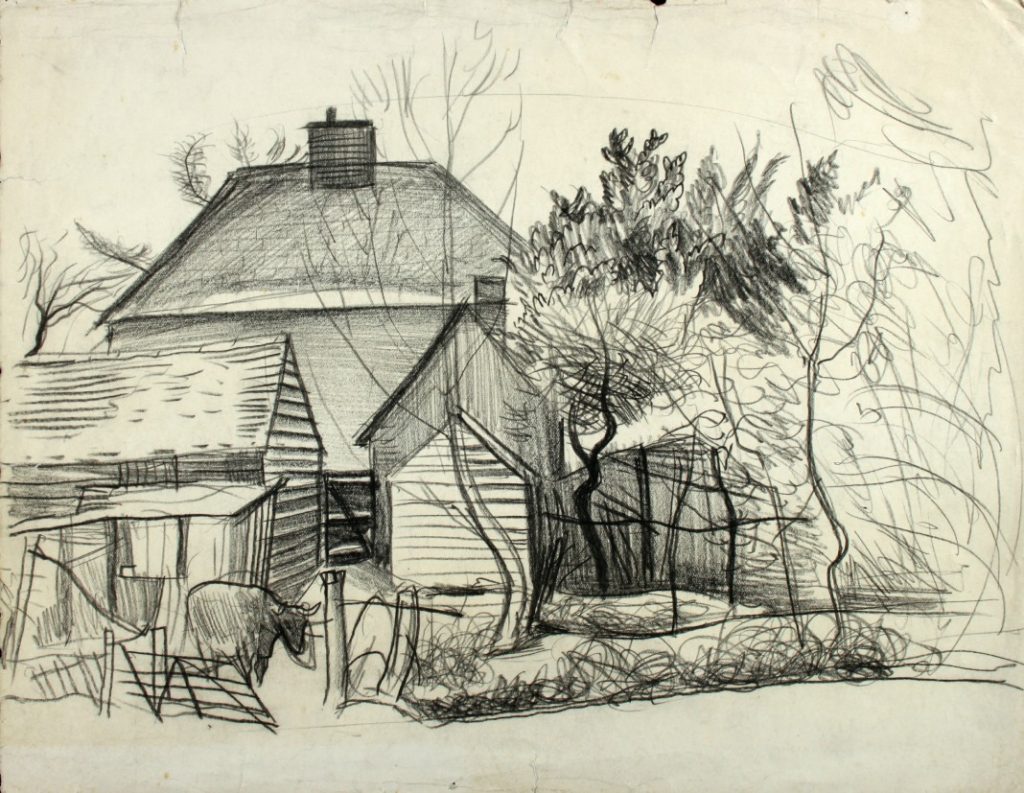 John Aldridge – The Grove Farmyard, c1939