Artists International Association was an exhibiting society founded in London in 1933, which held exhibitions and events to promote and support various left-of centre political causes. Having come out of the First World War and then seeing the global effect of the Great Depression in 1929 many of these artists wanted to promote a better world. Though the Spanish Civil War and the Second World War erupted it was important to have a society where artists could still publicly protest war in a subtle way.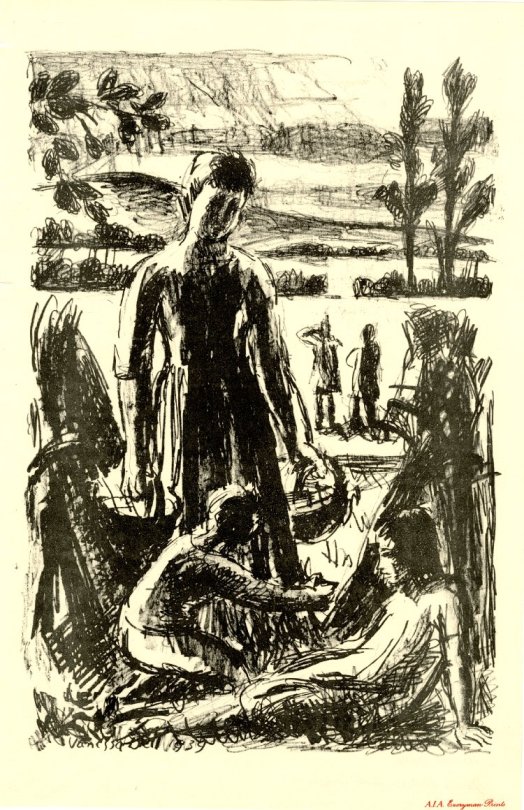 Vanessa Bell – London Children in the Country, 1939
The principal founders of the A.I.A. were Misha Black, James Boswell, Clifford Rowe and Pearl Binder. The guiding ethos was to promote a radical response to political events in the world. A unity against Fascism, both home and abroad.
Its membership quickly grew throughout the 1930s and 1940s (930 members by 1945) so that in 1947 it was able to acquire permanent premises in Lisle Street. In the 50′s the political aims of the group were dropped after they broadcast support for an alliance between Britain and the Soviet Union. In 1953 it became an exhibiting society.
In the Second World War the A.I.A. started a series of prints but due to the economic climate of WW2 it wasn't a vast success.
In 1942 it was reported to members that the scheme had run into production and retailing difficulties and with ultimately only about 5,000 prints sold, the royalities could not have been very remunerative. †
The print series ran from 1939 to 1942 and all the images in this post are taken from the series.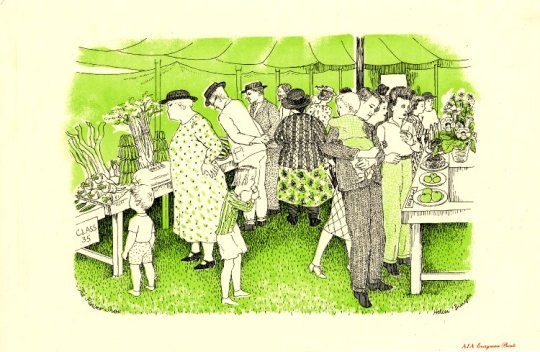 Helen Binyon – The Flower Show, 1939 – Everyman Prints AIA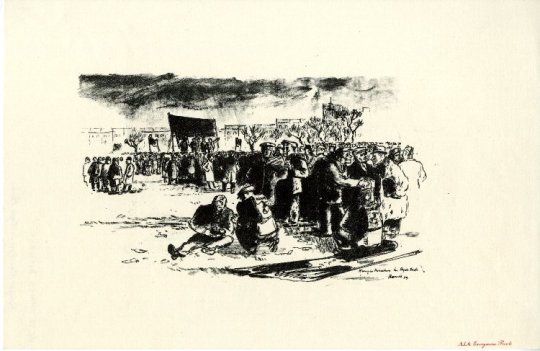 James Boswell – Hunger marchers in Hyde Park, 1939 – Everyman Prints AIA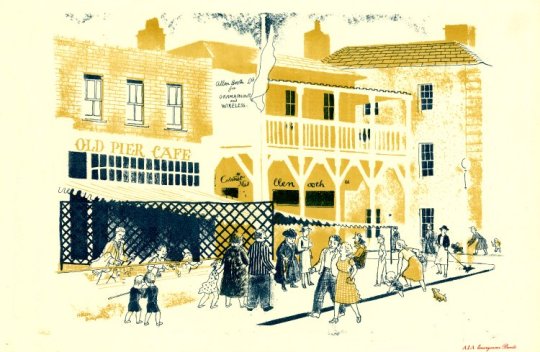 Helen Binyon – Summer Holiday, Walton-on-Naze, 1939 – Everyman Prints AIA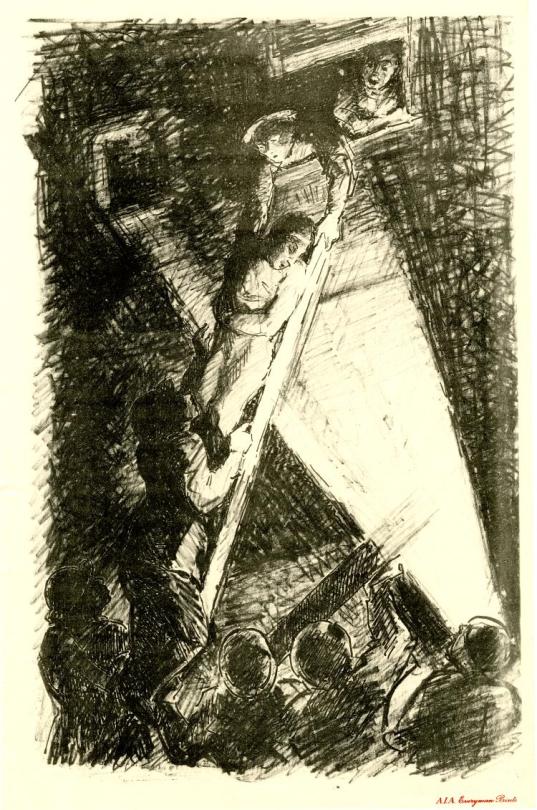 Lowes Dalbiac Luard – The Rescue, 1939 – Everyman Prints AIA
List of Artists International Association print series – 1939 to 1942
Mary Adshead – Sprint on Woodhouse Moor

S R Badmin – A British Common & Down for a Refill

Durac Barnett – Bread and Circuses

Vanessa Bell – London Children in the Country

Pearl Binder – Evacuation Scene, 1939

Helen Binyon – The Flower Show

Helen Binyon – Summer Holiday, Walton-on-Naze

Helen Binyon – The Gate

Stephen Bone – Village on coast

Arthur Boyce – Upheaval

James Boswell – Candidate for Glory

James Boswell – Gitte Business

James Boswell – Hunger Marchers in Hyde Park

Herbert Budd – September, 1939

Robert Butler – The Station

David Caplan – Liverpool Station

Raymond Coxon – Evacuated Children at a Yorkshire Village

Moira Evans – August Bank Holiday

Moira Evans – November 11th, 193 9

Chris Fontaine – The Library

Kathleen Gardiner – Market Day

Phyllis Ginger – Chimps at the Zoo

Rowland Hilder – Landscape

James Holland – 'Here They Come'

James Holland – Country Town the Militia

James Holland – News Reel

Henry Holzer – Barrage Balloon

Diana John – On the Beach

Diana John – Evacuees, Bradford-on-Avon

Helen Kapp – 'My Marmaduke'

Helen Kapp – A Queen's Hall Prom

Helen Kapp – English Rose

Helen Kapp – Black-out; Listening to Beethoven

L D Luard – The Rescue

Peter Barker Mill – The Threat

Mona Moore – Draught Players

Theodore Naish – Underground

Freda Nichols – Fun Fair

Russel Reeve – Barrage Balloons ascending over Hampstead

Geoffrey Rhoades – Blackout

C H Rowe – Unemployment Assessment Board

Kenneth Rowntree – Wartime Hoardings

Maurice de Sausmarez – A Garden – God Wot

Edward Scroggie – Street Market

Beryl Sinclair – The Row

Elizabeth Spurr – Washing Day

Feliks Topolski – Drawing

William Townsend – W E A Meeting

Henry Trevick – The Fair

Kathleen Walker – The Mother's Union in War Time

Carel Weight – Blockade

John Piper – The Font and Tortoise Stove: Britwell Salome
† Lynda Morris and Robert Radford – A.I.A. The Story of the Artists' International Association, 1999. p58