When Welwyn Garden City was first imagined, it was to provide not only housing, but a social system that would sustain a utopian country town. Writing in his manifesto Garden Cities Of To-Morrow (1898), Ebenezer Howard has planned out how this was to be achieved in Victorian Britain. With his 'Three Magnets' diagram, he breaks down society into town and country, listing the pros and cons for both and combining them in the bottom part of the illustration as an early Venn diagram. "The town is the symbol of society — of mutual help and friendly cooperation, of fatherhood, motherhood, brotherhood, sisterhood, of wide relations between man and man — of broad, expanding sympathies — of science, art, culture, religion. And the country! The country is the symbol of God's love and care for man."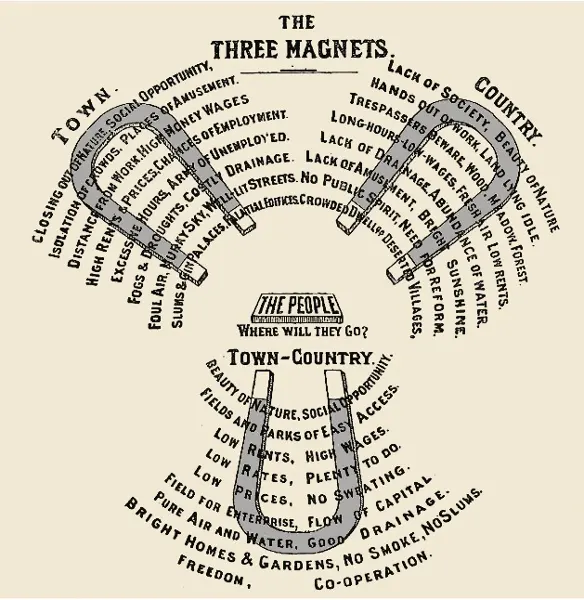 His hope was to avoid the errors of the past in the mill towns of Britain, where factories popped up quicker than the homes for the workers could be considered, with slum housing erected to cope with demand. If towns were to be built afresh, they should avoid cheap ribbon building. Homes should have gardens, roads should be lined with trees; the town should have a large park, areas for offices, shops and factories for people to work in. Reflecting on Victorian British cities Howard wrote: "The well-lit streets are a great attraction, especially in winter, but the sunlight is being more and more shut out, while the air is so vitiated that the fine public buildings, like the sparrows, rapidly become covered with soot, and the very statues are in despair. Palatial edifices and fearful slums are the strange, complementary features of modern cities".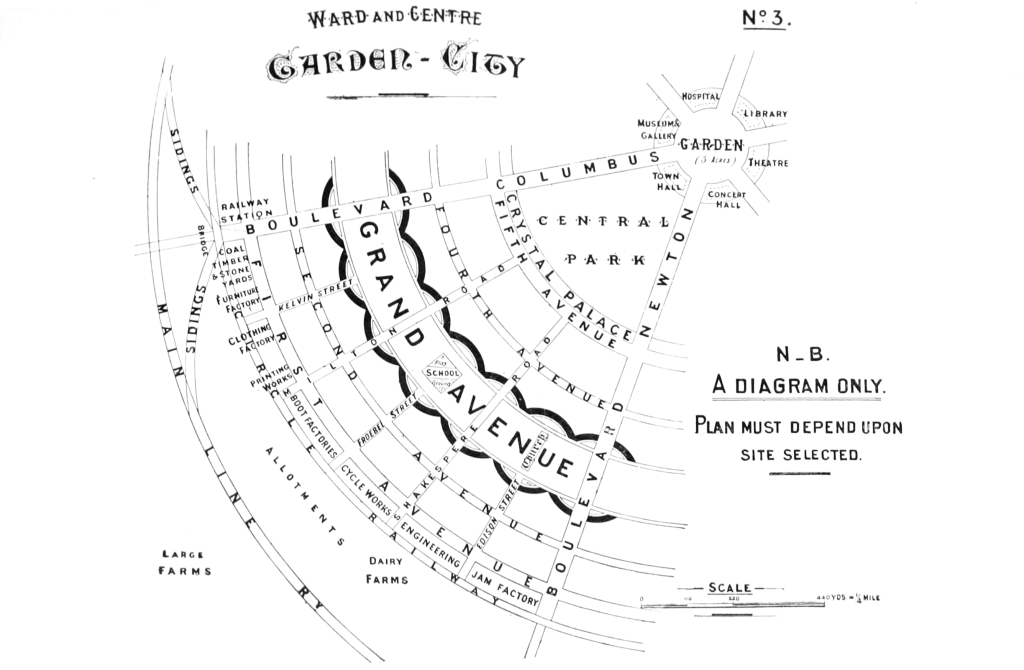 After seeing his plan for a city implemented, Ebenezer Howard died and then the second wave of building was designed by two men: Louis Emanuel Jean Guy de Savoie-Carignan de Soissons (1890-1962) who had studied at the Royal Institute of British Architects before setting up his architectural practice De Soissons & Kenyon, alongside Arthur William Kenyon (1885-1969). Part of their plan was a large factory near the railway, and it was for Shredded Wheat.
Now in ruins, the can be seen from the trains that run through Welwyn Garden City. The silos have been preserved and shall be used in the redevelopment of the site.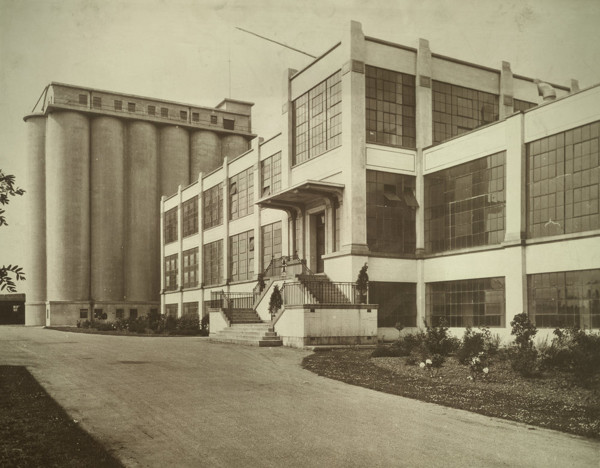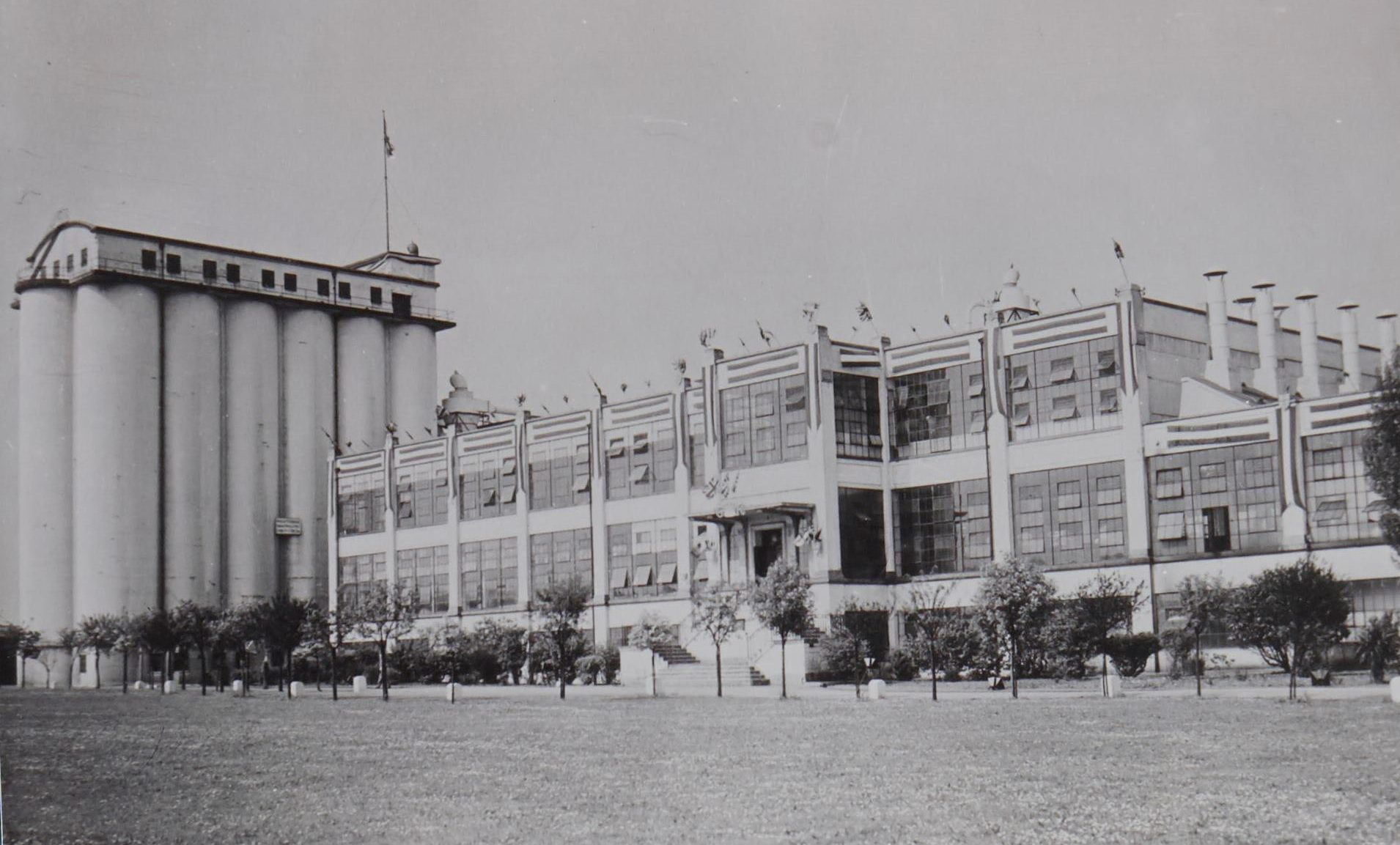 The Shredded Wheat factory known locally as 'The Wheat', opened in 1926 and ceased production in January 2008. Originally designed by De Soissons and Kenyon. The site is to be redevelopment with flats and shops with the original factory made the centre of focus as a Grade II listed landmark building.