The history of East Dereham Church in Norfolk isn't so unremarkable as other churches, but it has become the resting place of a poet and a saint. The bell tower to the right of the picture above was used to house French prisoners during the Napoleonic War.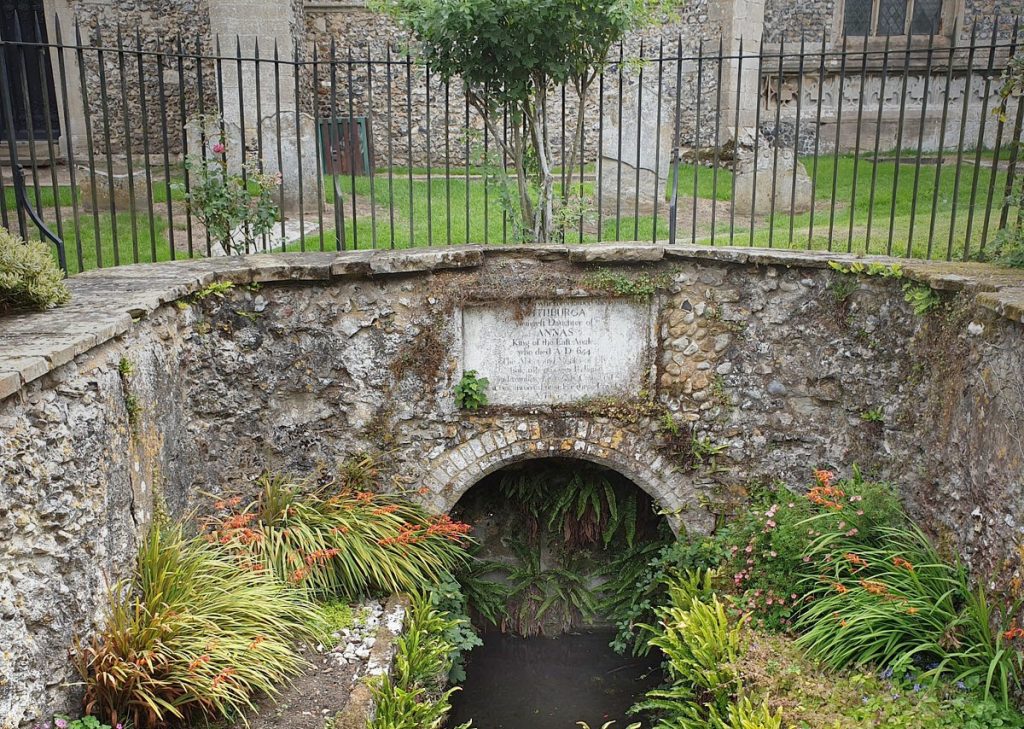 St Withburga was originally buried there, but when her bones were removed to become a relic for Ely Cathedral, it is said that water filled the grave and so a well was built. Relics brought pilgrims, and pilgrims brought money. Above the well is a plaque that reads:
The ruins of a tomb which contained the remains of Withburga, youngest daughter of Anna, King of East Angles, who died AD 654. The Abbot and monks of Ely stole this precious relic and translocated to Ely Cathedral, where it was interred near her three royal sisters, AD 974.
The poet buried in the grounds is the anti-slavery campaigner William Cowper (1731-1800). The only other mystery is what is the lady doing in the image below. Running out of John Pipers way no doubt.