Here is a heck of a biography of an extraordinary woman. From artist to trapezist. The etching below is one I own and inspired the research, mostly thanks to the Ben Uri Gallery.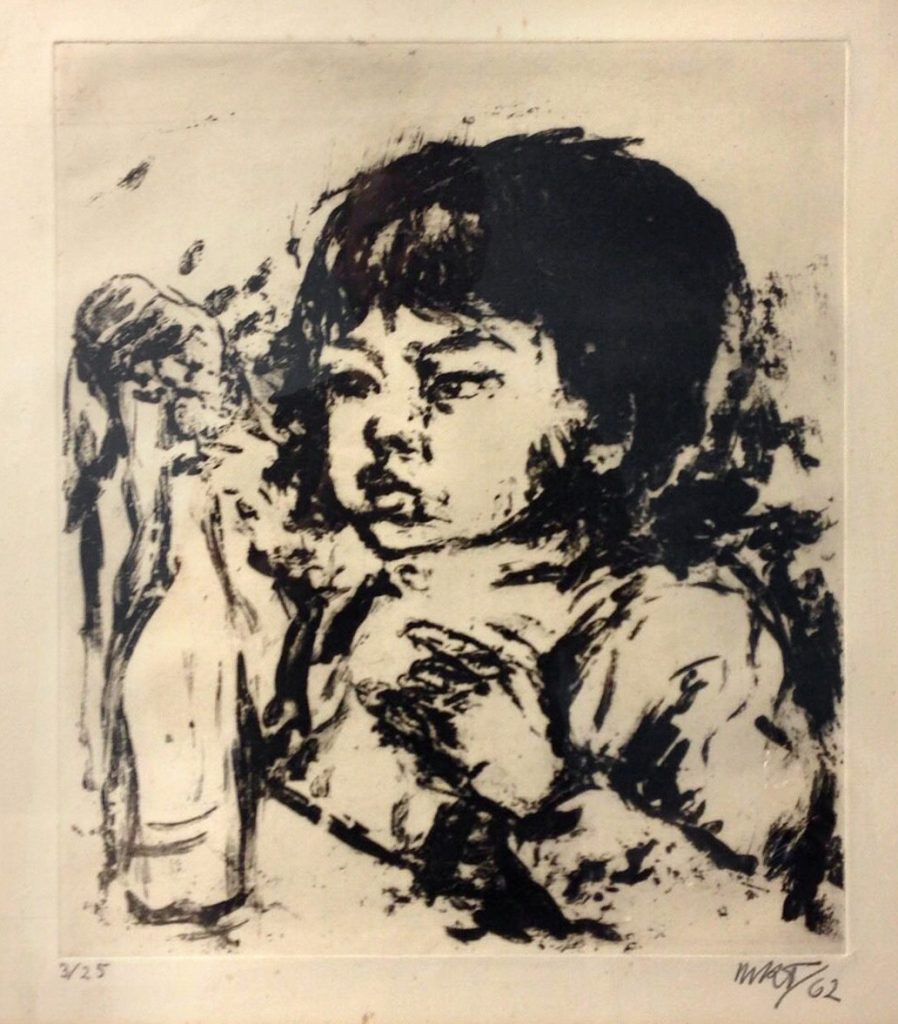 Printmaker and sculptor Margret Kroch-Frishman was born into a well-off Jewish family in Leipzig, 3 Jan 1897. She studied printmaking at Leipzig under typographer Walter Tiemann before moving to Berlin, where she continued her studies under printmaker Hans Meid and painter Karl Hofer at the Berlin Academy of Fine Arts.
It was in Berlin that she met Oskar Kokoschka, who helped her secure studio space. Since she received no financial support from her family, she also worked as a trapeze artist at the Busch Circus to cover her living expenses. In 1923 she married Marcel Frishman, a cartoonist to the satirical weekly Simplicissimus, and began herself contributing illustrations to periodicals. Following Hitler's accession to the Chancellorship in 1933, Kroch-Frishman and her husband moved to Copenhagen, Denmark and then fled to Belgium, where they lived between 1934 and 1939, including a period at an arts centre for refugees at Berchem-Sainte-Agathe, outside Brussels, also helping a number of their relatives escape from Nazi Germany.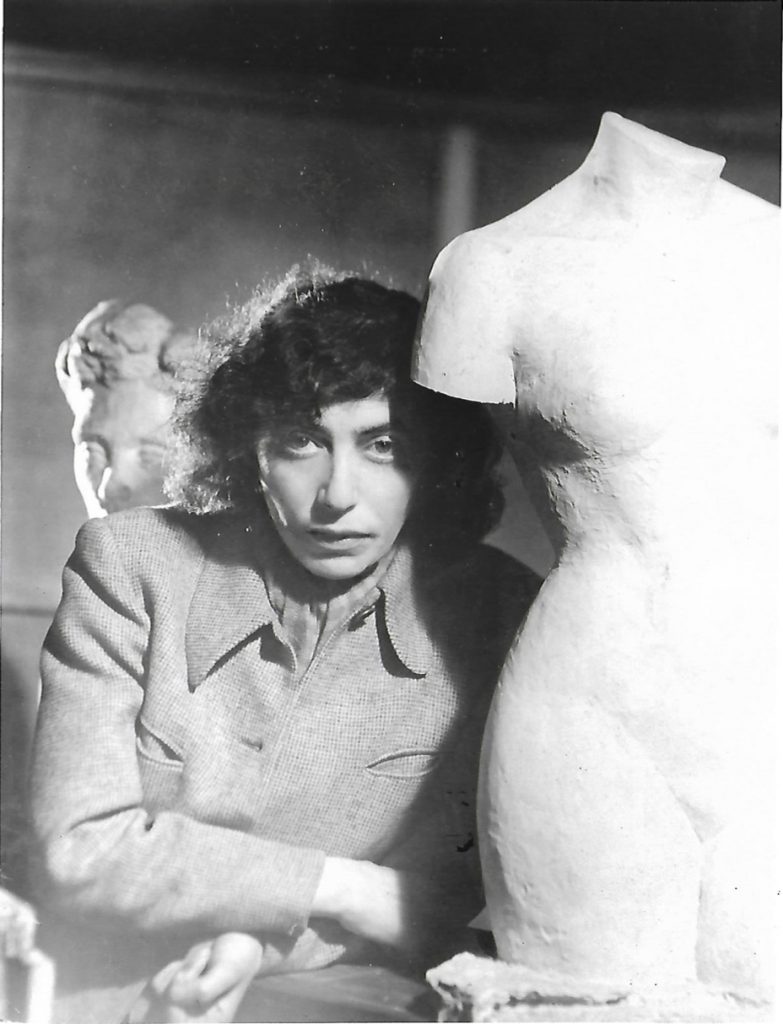 In 1939, when their visas expired, Margret and her husband were forced to return to Berlin; Amazingly, within two days, they got out of German to France, where they managed to board one of the last boats departing from Toulon, France for Melbourne, Australia. There they joined Kroch-Frishman's elder sister and her husband Berthold Monash, cousin of former commander-in-chief Sir John Monash.
Despite such connections, in Melbourne she took on a variety of menial jobs, including working as a cleaner, after her husband enlisted in the army in 1942. Even with some of the members of their family in Australia, in 1951 the Frishman's left Australia, immigrating to England and settling at the Abbey Arts Centre for artist refugees in New Barnet.
After her husband's death in 1952, Kroch-Frishman moved to a flat at 17 Gerald Road, Belgravia, with her son Martin. The top two floors were the flat of Sir Noel, but in 1956 he left England as a tax exile, living in Bermuda, Switzerland and Jamaica. Margret Kroch-Frishman lived on Gerald Road until 1966 when she moved to a studio house in Steeles Road, Belsize Park. She exhibited in London until her death in 1972.
Her lithographs and etchings were exhibited in London at the Ben Uri Gallery (1951 and 1952), at Wildenstein & Co (1961), and at Manchester's Tib Lane Gallery (1967). She also made regular trips to Israel, France and Italy, befriending and exhibiting alongside a number of late Italian Futurists (Galleria d'Arte Giraldo, Treviso, 1966). After seeing an exhibition of her work in Venice, de Francia said: 'The nuances of the colours, which often give the impression of the finesse of a watercolour, the skilful dosage of tones and the clarity of the impression have the chromatic equivalents, in the musical sense, of an extremely personal balanced and totally honest visual language.
The etching at the top of this post was from the Cambridge Pictures for Schools Collection of Works to be loaned to Schools. #104. Being so early in the council collect, the information label has Nan Youngman's handwriting on the back.