Though this is a work I have for sale, it is a good excuse to write up on an artist I have long admired and owned.
George Hammond Steel was born into an artistic family in Sheffield. Both his father, G.T. Steel, and bother Kenneth Steel, were artists. George's mother would die in December 1940 in the Sheffield Blitz attacks by German bombers. They were living at 123 Hunter House Road, Sheffield.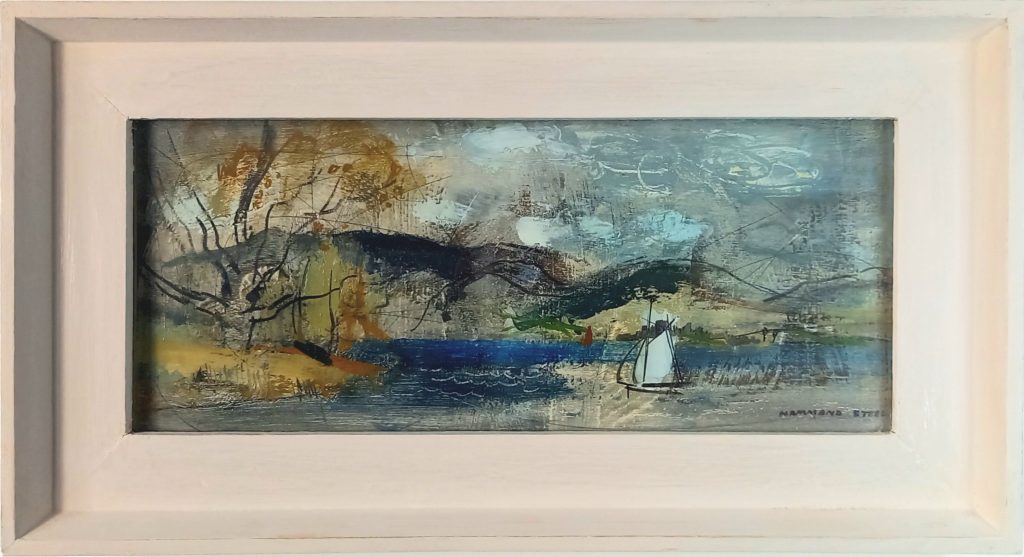 George and his brother studied art at Sheffield School of Art under Anthony Betts. George then attended classes in Birmingham and London. Exhibited RA, RBA, RI, Leicester Galleries and Paris Salon.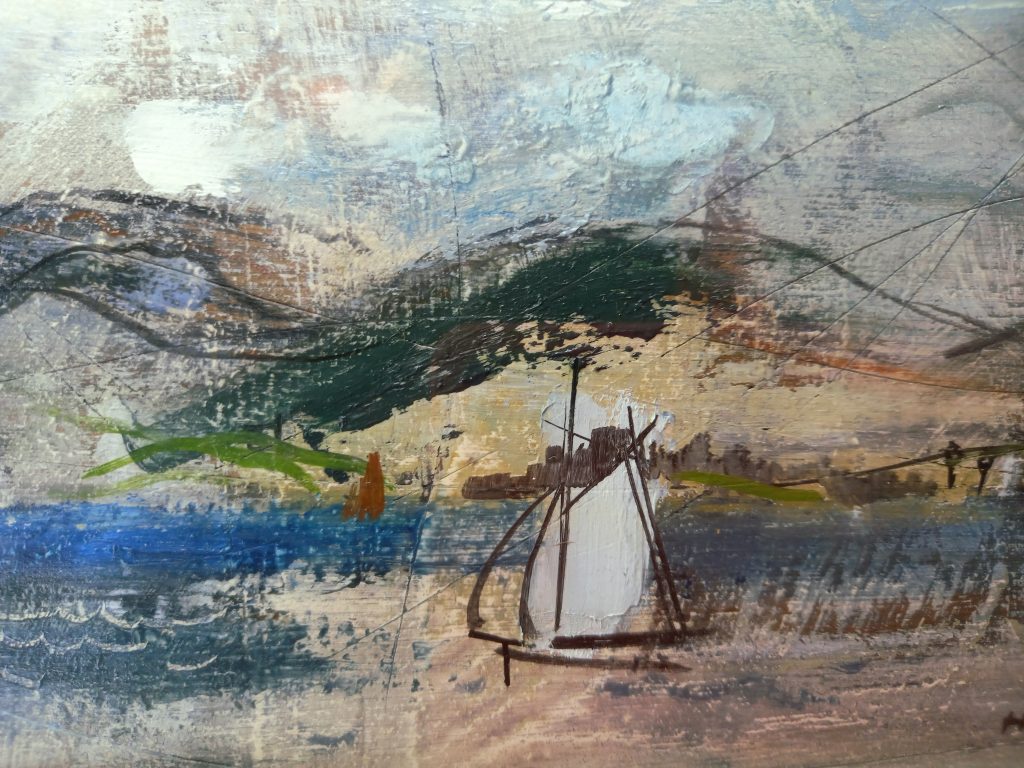 He lived at Ashdon, Essex. His work was exhibited widely; at the RA (where he had 15 submissions from 1926), RBA, RI, RWA, Leicester Galleries, Glasgow Institute (7 works) and Paris Salon. Steel had his first one-man exhibition at the Graves Gallery in 1941. His work has been bought by a number of provincial galleries, including Sheffield and is represented in several Public Collections.
The subject matter, though a boating one, is unusual for him. It isn't a harbour but an inland lake. Painted in 1955 it was five years before his early death. The confidence in it is remarkable. This painting was exhibited and bought in Leicester Galleries 'New Year Show' January 1956.