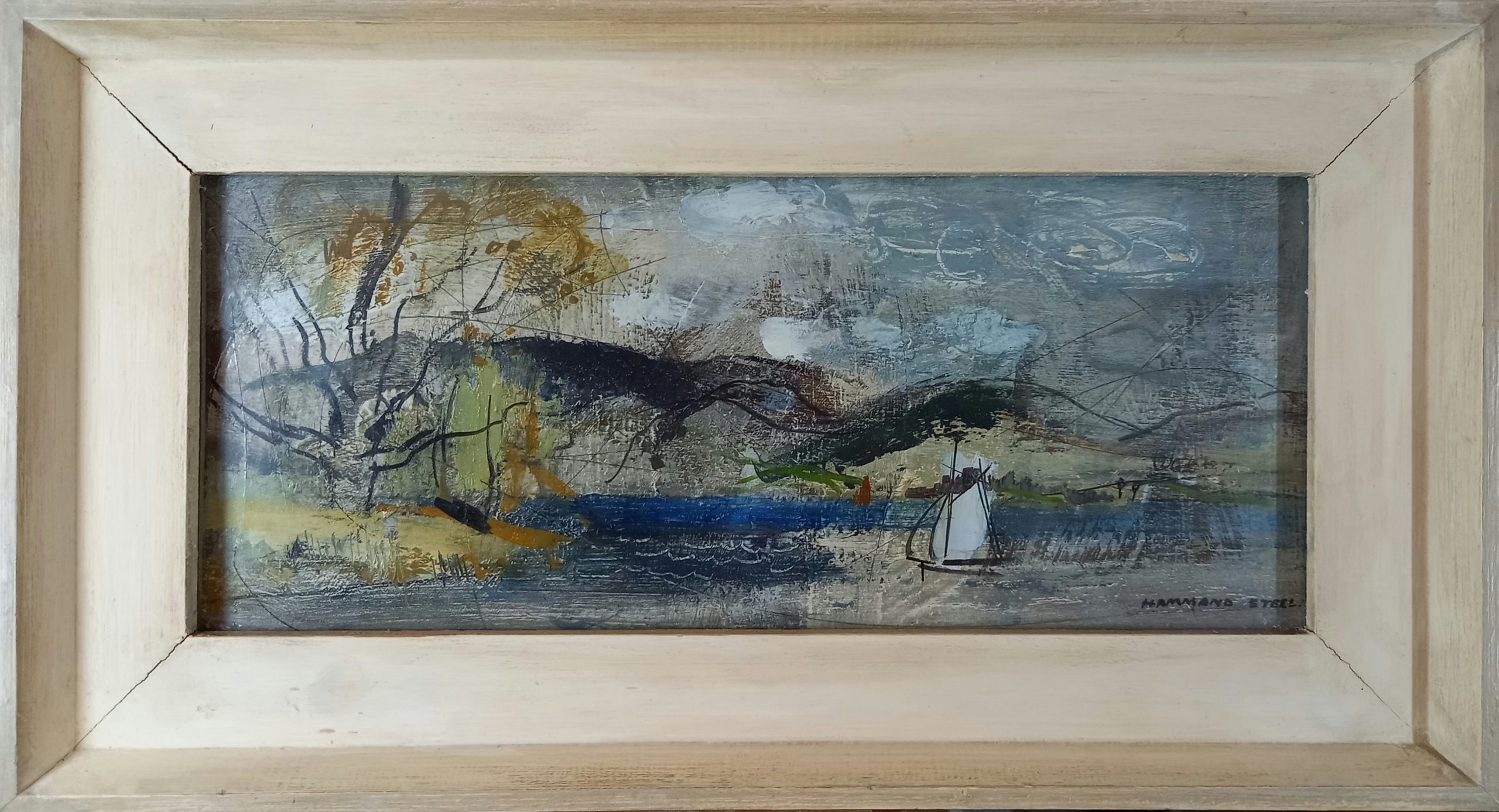 George Hammond Steel (1900-1960 – Windermere, 1955, Oil on board
George Hammond Steel was born into an artistic family in Sheffield. Both his father, G.T. Steel (painter and stained glass designer), and bother Kenneth Steel, were artists. George's mother would die in December 1940 in the Sheffield Blitz attacks by German bombers.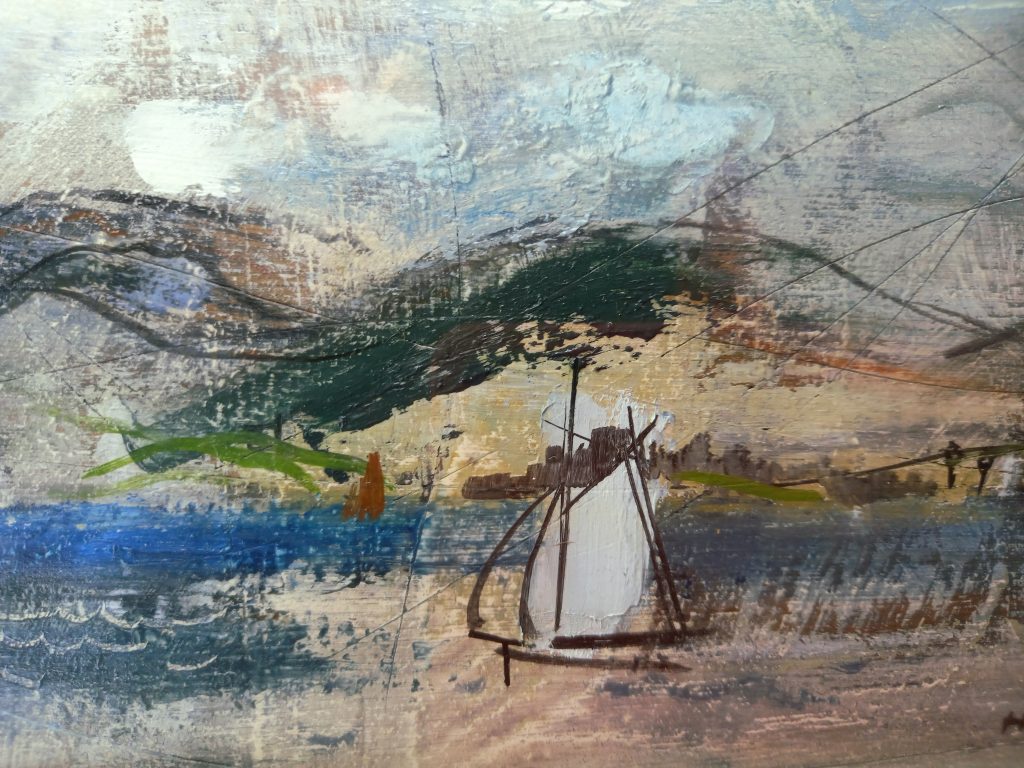 George and his brother studied art at Sheffield School of Art under Anthony Betts. George then attended classes in Birmingham and London. Exhibited RA, RBA, RI, Leicester Galleries and Paris Salon.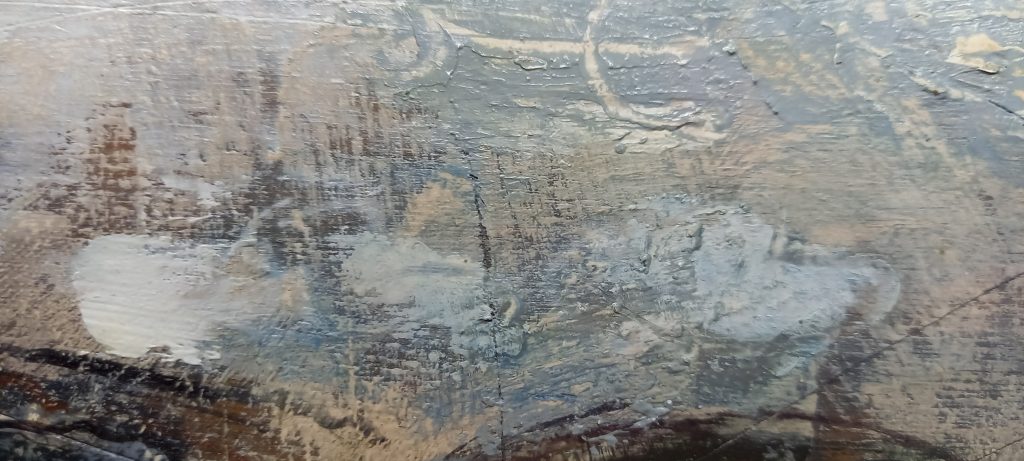 In the late 1940s he moved from Sheffield to The Maltings, Ashdon, Essex. This coincided with this popularity with London Galleries. His work was exhibited widely; at the RA (15 years), RBA, RI, RWA, Leicester Galleries, Glasgow Institute and Paris Salon. Steel had his first one-man exhibition at the Graves Gallery in 1941.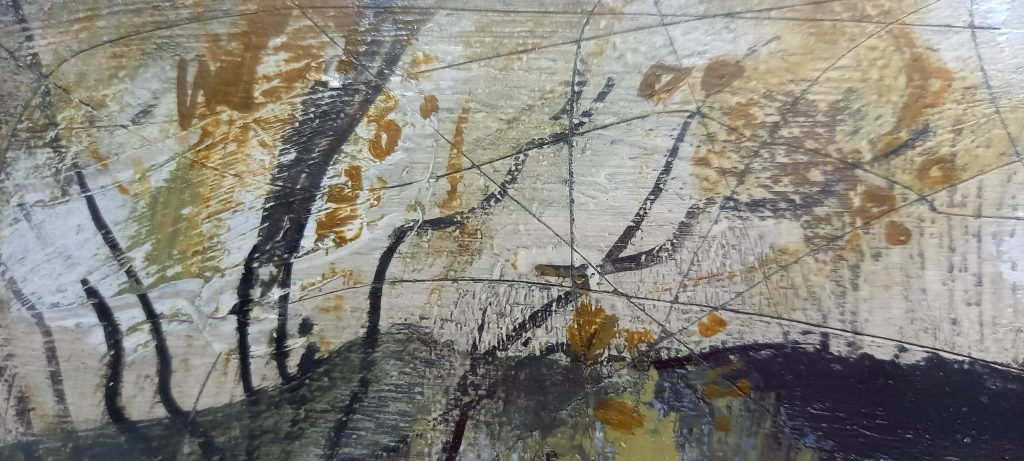 This painting was exhibited at the Leicester Galleries at the New Year Exhibition in January, 1956 where is was purchased by Miss J Kidmore. It is in the original frame. The work is about 34cm by 14.5 though, the frames design makes only 33.5 x 13.5 visible. It hasn't been reframed due to the provenance labels on the back. Signed Hammon Steel.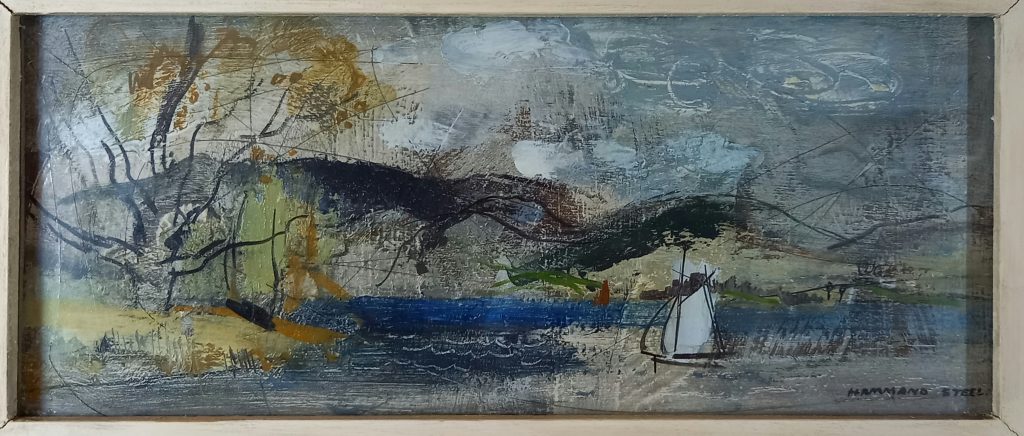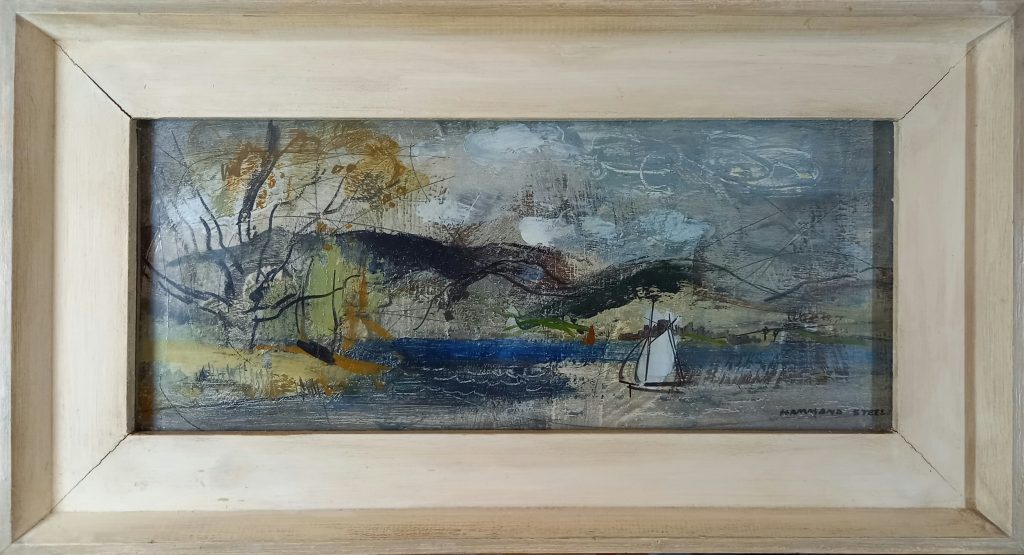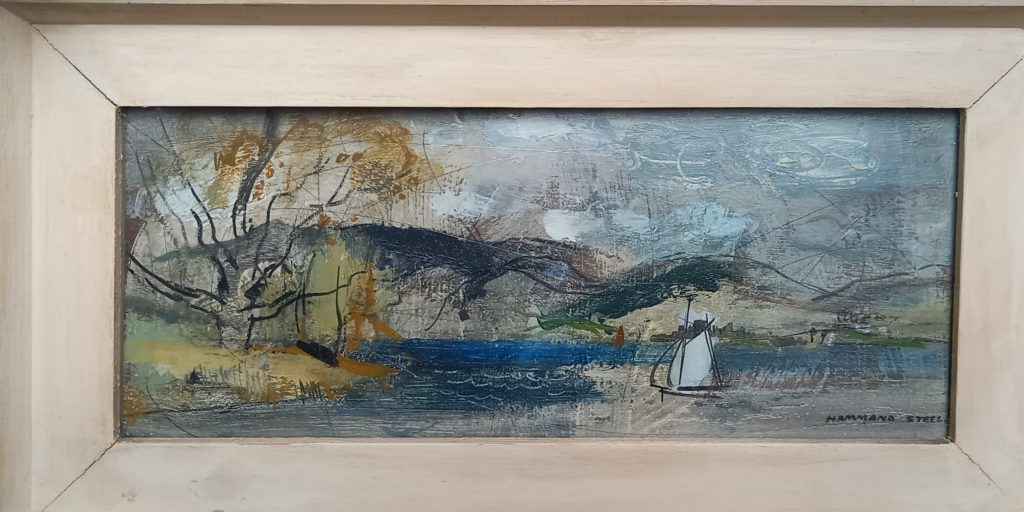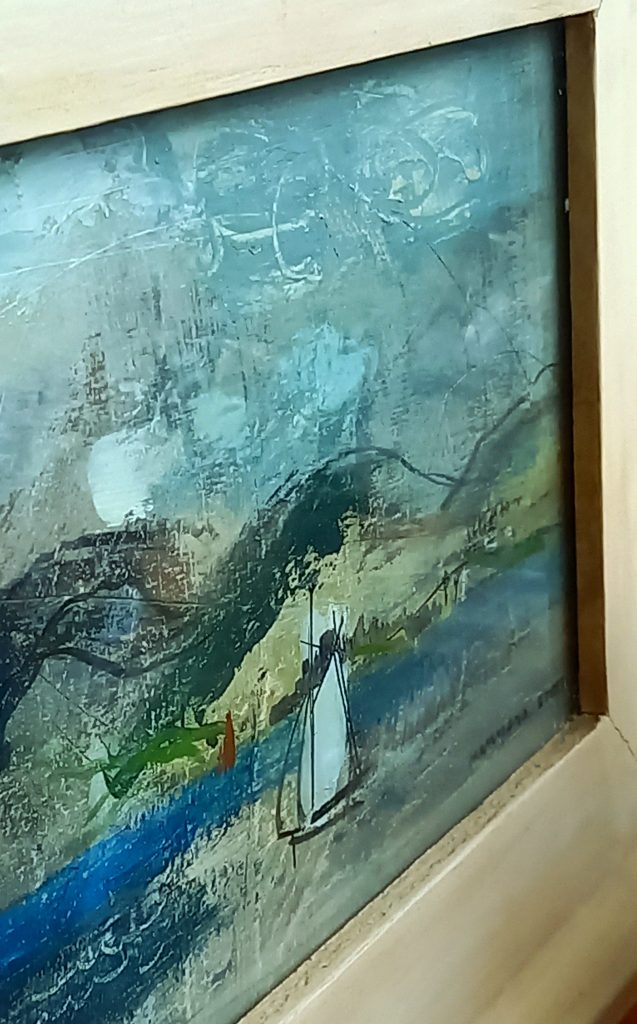 Return to gallery