Although the first sewing machine was in 1755 it took some years for people to understand the potential of it. It was a chain-stitching machine, though we are used to lockstitch machines. It was Barthélemy Thimonnier, who invented something what we would consider to be a sewing machine in 1829 but it was large and cumbersome and only really practical for stitching ships sails.
It was in 1851 that Isaac Merritt Singer invented the Singer Sewing machine, a more compact and ergonomic design with table top surface and a crank handle. In the 1870s the treadle base was introduced allowing the operator self power the stitching and have two hands free to guide the fabric. In the 1930s the sewing machine locked into the table top to make a flat table, this was the marketplace revolution that meant the sewing machine could be in the home as a piece of furniture as well as something useful. When electricity came to the home motors were designed for Singer machines but it is surprising how long singer were selling the tredal bases for.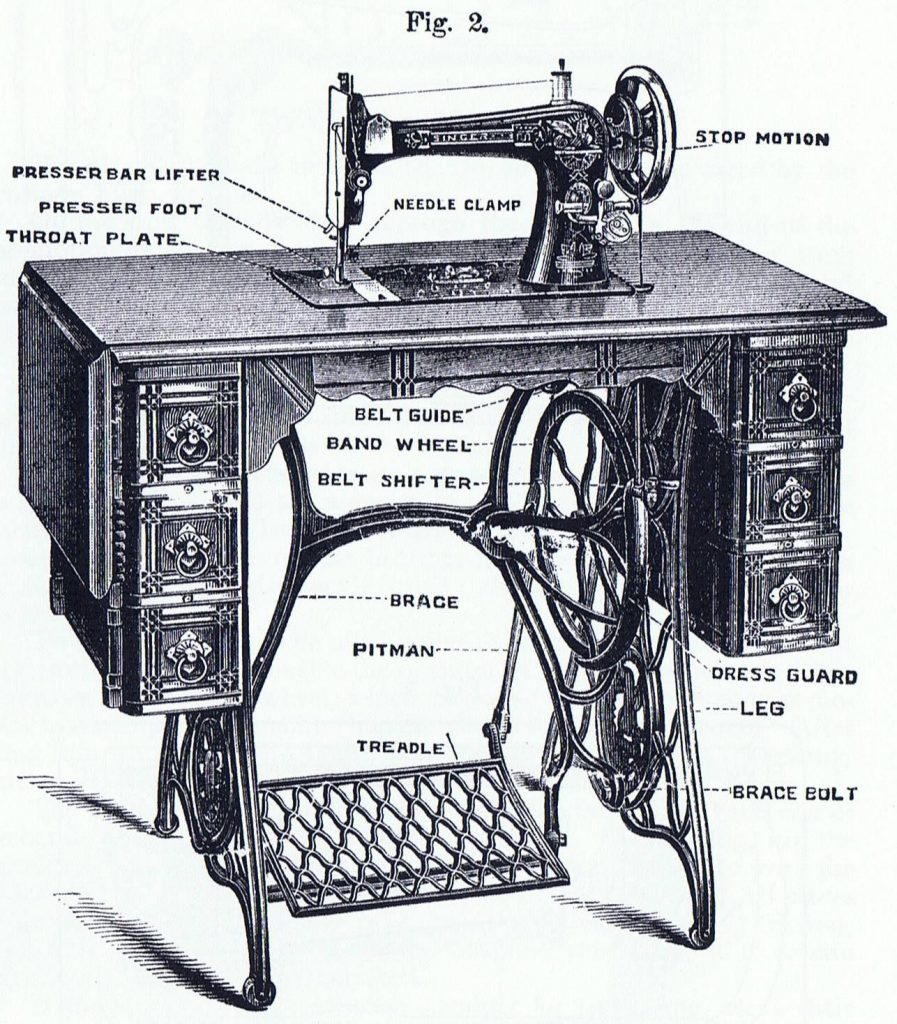 The invention of the sewing machine had several very significant impacts. Firstly, it changed the domestic life of many women. As more households began to own sewing machines, women, the ones who traditionally stayed home to do chores including making and repairing clothing, found themselves with more free time. When previously several days a week would be dedicated to sewing clothing for herself and her family, a housewife could now complete her sewing in a mere several hours, allowing for more free time to pursue hobbies and attain new skills.
When Isaac Merritt Singer was born to immigrant parents in America, though his parents divorced and as the youngest of eight children and feeling abandoned he ran away from home to join a travelling group of actors called the Rochester Players. He found work as a machinist and worked in machine workshops working lathes. He patented a machine to drill hard rocks in 1839 and sold it to the Illinois and Michigan Canal Canal building company for $2000. With some money behind him, bizarrely he returned to acting. In 1849 he patented a carving machine. While working on this project he looked at sewing machines and realised they could be manufactured and operated much more successfully.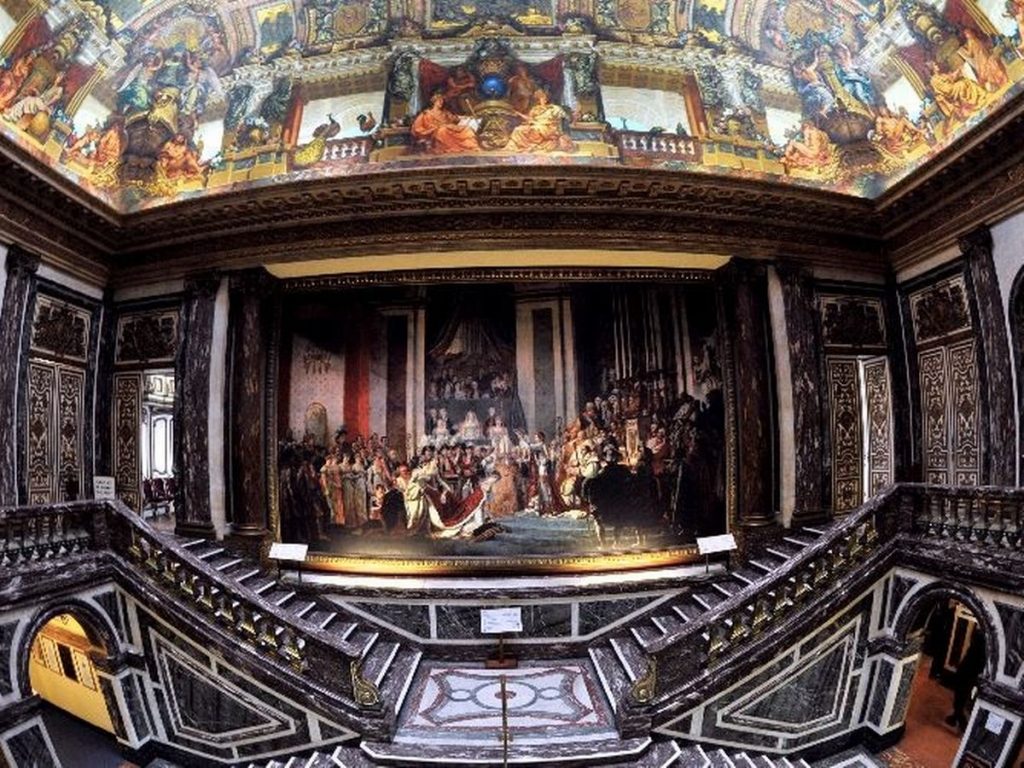 By the time he died in 1875, he had fathered 24 children. He was worth $13 Million ($310 in today's inflation). Though he was born in New York and extremely wealthy he was buried in Torquay. In 1871 he had built an extraordinary house called Oldway Mansion in Paignton, Devon and with a grand vision in 1904 his son Paris, remodelled the house on the Palace of Versailles.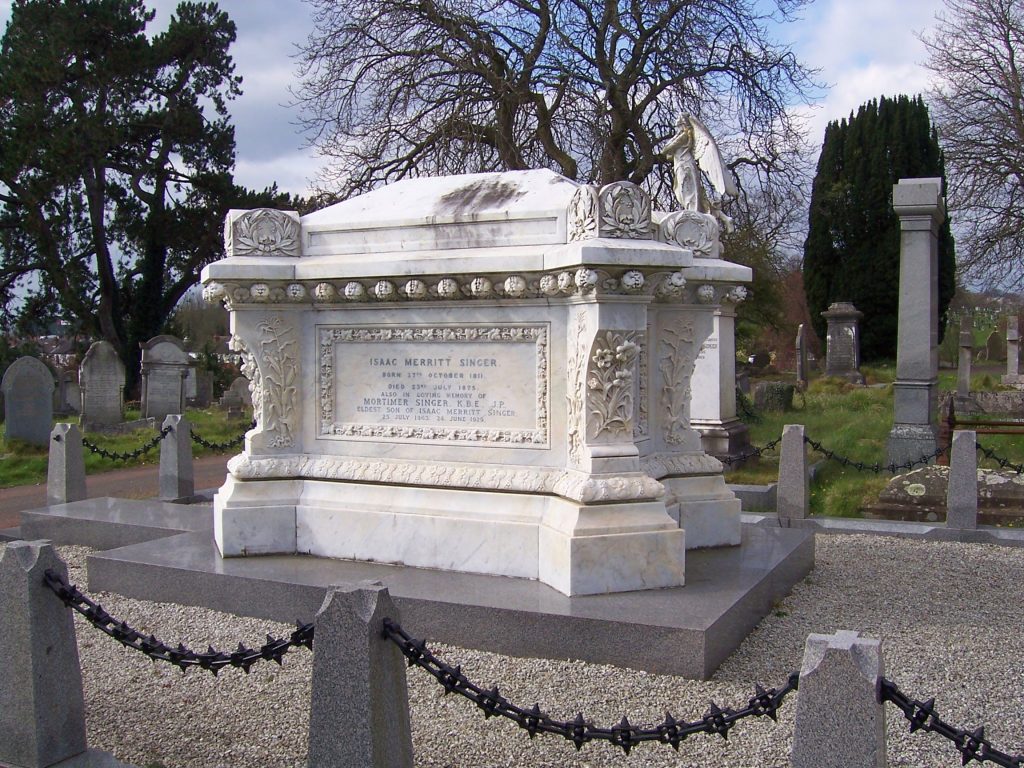 Isaac Merritt Singer's funeral was an elaborate affair with eighty horse-drawn carriages, and around 2,000 mourners, and at his request in three layers of coffin (cedar lined with satin, lead, English oak with silver decoration) and a marble tomb. The SS Isaac M Singer was named after him in 1943.
After Isaac's death his wife Isabelle remarried to an abusive belgian violinist called Victor-Nicolas Reubsaet. It is rumored he sexually and domestically abused his new daughters, including Winnaretta Singer. She was one of Isaac's many daughters and in 1887 Winnaretta married Prince Louis de Scey-Montbéliard really to gain control of her inheritance, escape the abusive household and to live among Parisian artists and musicians. She studied painting under Félix Barrias and for a time was in Manet's studio.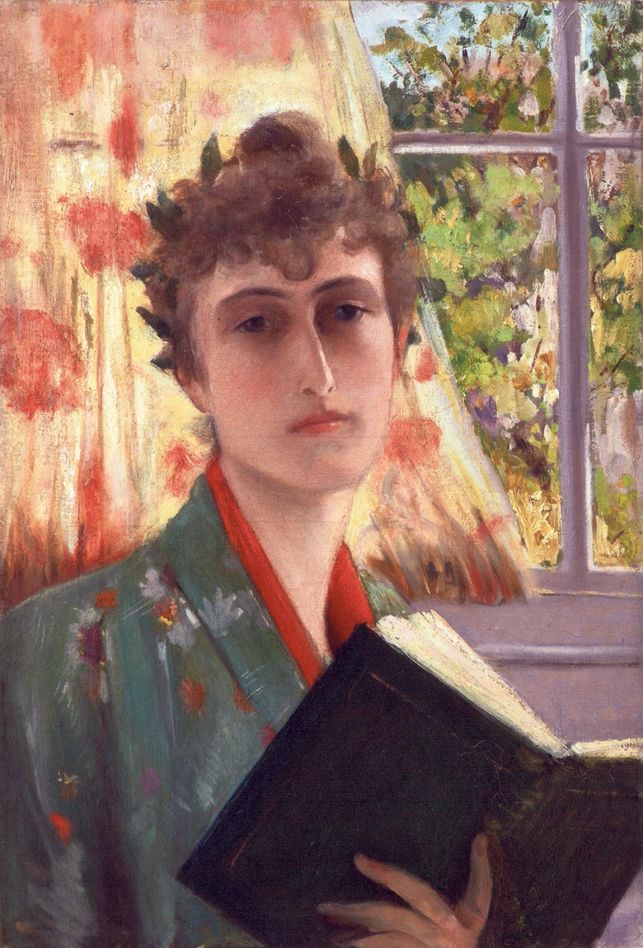 Winnaretta Singer – Self Portrait, c1885
She was a lesbian. On her wedding night she climbed on top of a wardrobe, brandishing an umbrella and said "I am going to kill you if you come near me!" After two years the marriage was annulled on the grounds it was unconsummated.
In 1893 Winnaretta later married the 59 year old Prince Edmond de Polignac, a rather cash-strapped man and homosexual, having little sexual interest in each other suited them well. He mixed in the artistic circles she had hoped to be in and befriended Gabriel Fauré, Chausson, Debussy, Wagner, Proust and Delafosse to name a few. Prince Edmond was a composer. Together they moved from Paris to Venice, buying the Palazzo Contarini Polignac on the Grand Canal. With some restorations they entertained people from Monet to Stravinsky there.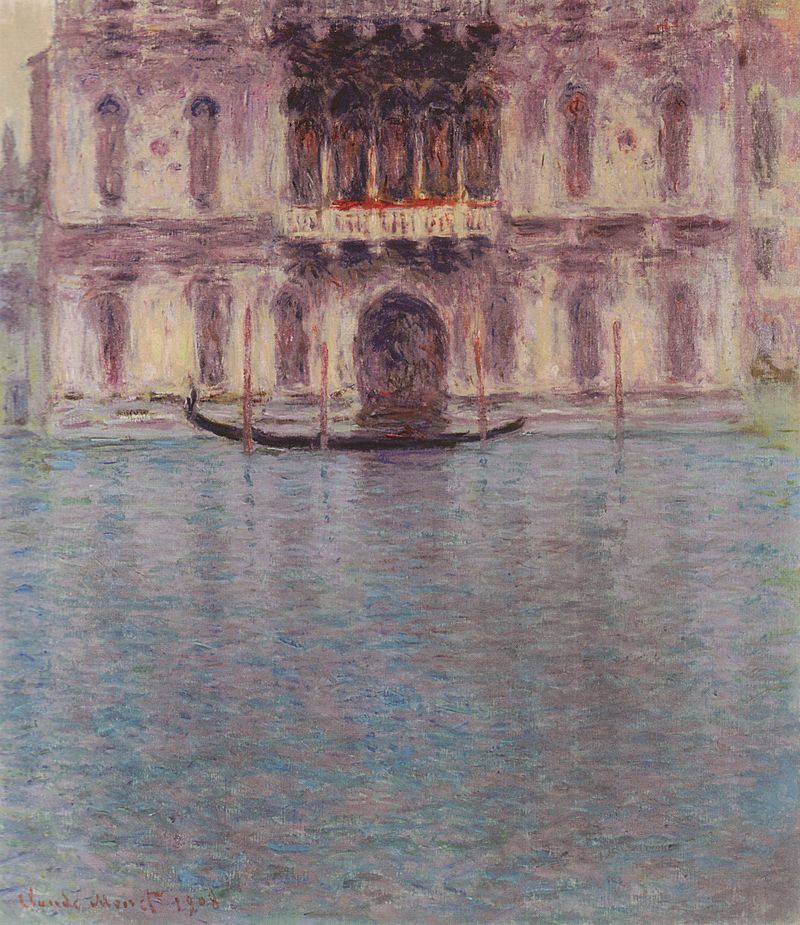 Claude Monet – Palazzo Contarini, 1908.
Edmond died in 1901 and Winnaretta became a patron for composers, arranging performances and festivals of their but, but also sponsoring them to write pieces. Ravel dedicated Pavane pour une infante défunte to her. She commissioned many works including Satie's La mort de Socrate and Poulenc's Concerto pour 2 pianos. She owned many works of art including Les Dindons by Monet.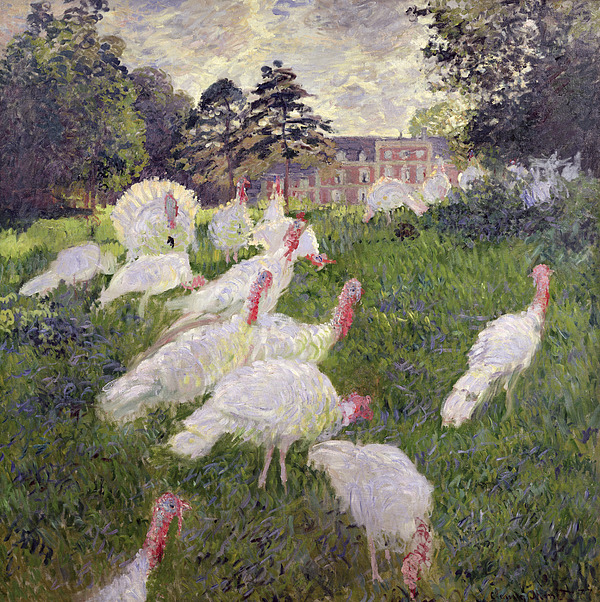 Claude Monet – Les Dindons, 1877.
Polignac had a relationship with painter Romaine Brooks, which had begun in 1905, and which effectively ended her affair with Olga de Meyer, who was married at the time and whose godfather (and purported biological father) was Edward VII. Composer and conductor Ethel Smyth fell deeply in love with her during their affair. In the early 1920s, Polignac became involved with pianist Renata Borgatti. From 1923 to 1933, her lover was the British socialite and novelist Violet Trefusis,[5] with whom she had a loving but often turbulent relationship. Alvilde Chaplin, the future wife of the author James Lees-Milne, was involved with Singer from 1938 to 1943; the two women were living together in London at the time of Winnaretta's death.