This is the illustration for 'April' in the Good Food cookery book by Ambrose Heath in 1932. Rather like Ravilious, Bawden used the local area around Great Bardfield for illustrations. The farm scene is from Bluegate Hall Farm, Great Bardfield.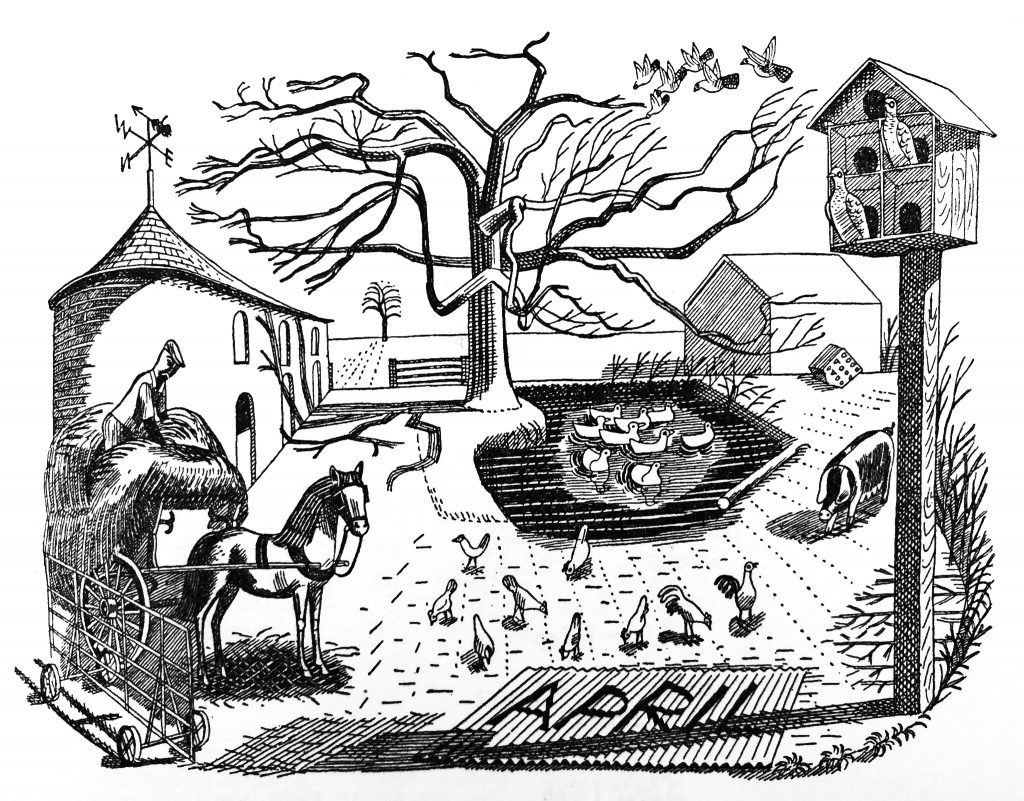 Edward Bawden – April, 1932
The barns and tree still stand today but there are a multitude of modern barns around the yard.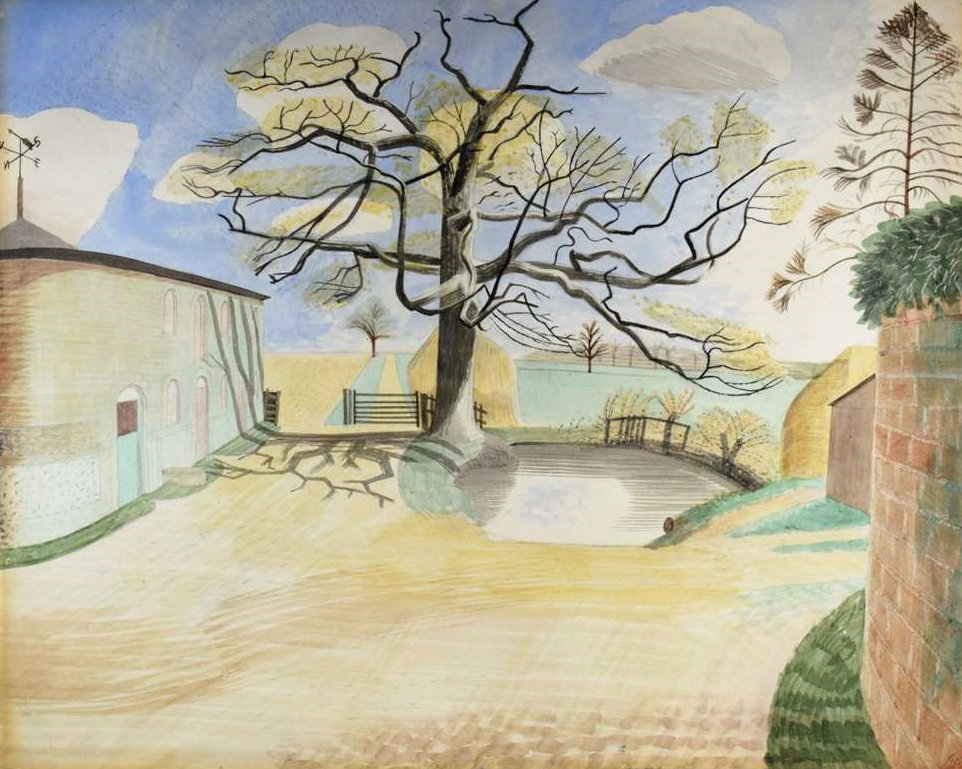 Edward Bawden – Bluegate Hall Farm
A few decades later John Aldridge painted the farmyard.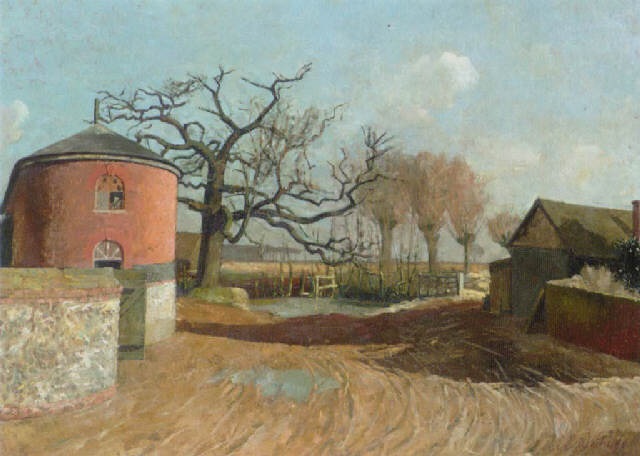 John Aldridge – Bluegate Hall, Great Bardfield, 1952
Below is the view from the other side of the tree, notice the gate behind the tree in Bawden's illustration, is now in front.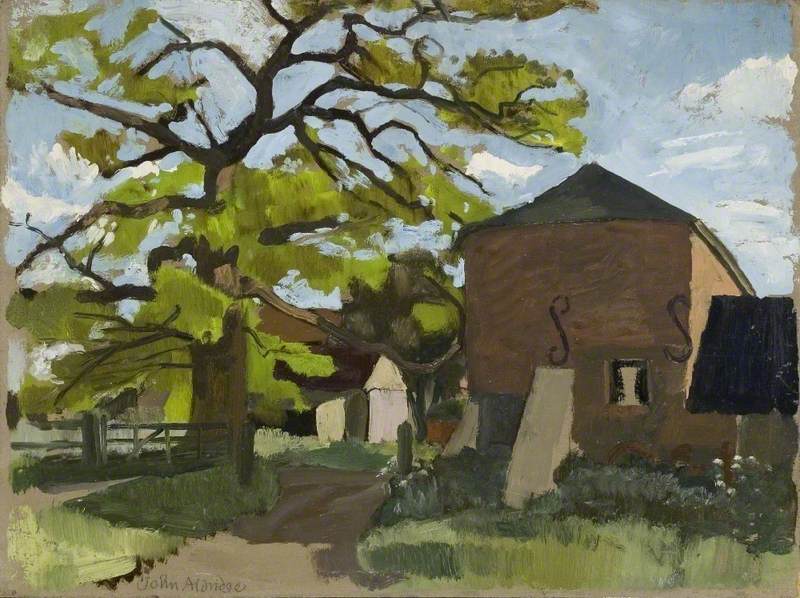 John Aldridge – Bluegate Hall, Great Bardfield