I remember when I first saw some of John Piper's etchings on the wall of a friends dining room at a party. From across the room I thought them to be French mid-century prints that one finds Montmartre. Etchings in colour, to me always make me think of French influence and the 50s. In fact in Britain coloured etchings were the sacrilege of a pure artform that had mostly survived unadulterated in Britain until the Second World War.
Produced in a bound book called Brighton Aquatints in 1939, Pipers etchings were produced in both colour (in an edition of 50) and black and white (in an edition of 200).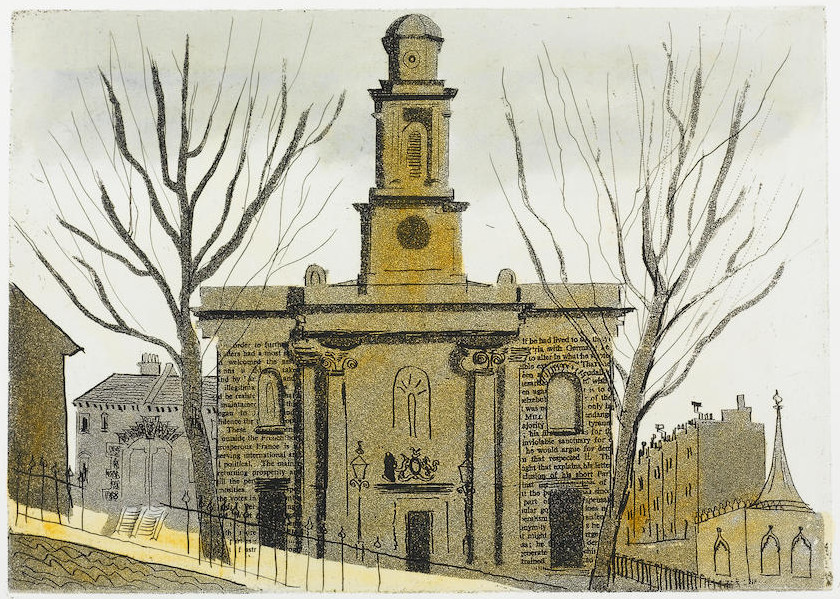 John Piper – Chapel of St George, Kemp Town, 1939
In trying to form his own original ideas Piper took to collage and quick abstracted drawings of the landscape around him. Maybe to fit in with the artists based in St Ives he turned to the sea. In the drawing below you can see Piper has used ripped paper to give the colour and then a simple line drawing on top, making the paper the dramatic element from being ripped to when it is harshly cut. The brickwork in the etching above is made from type collage.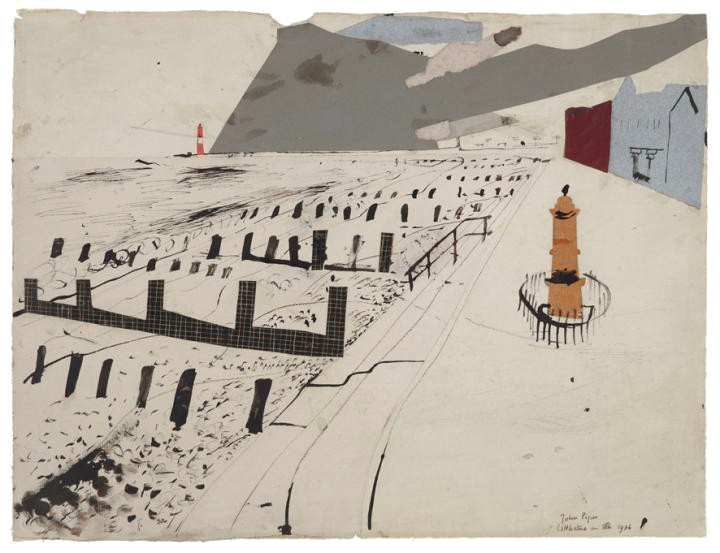 John Piper – Littlestone on Sea, 1936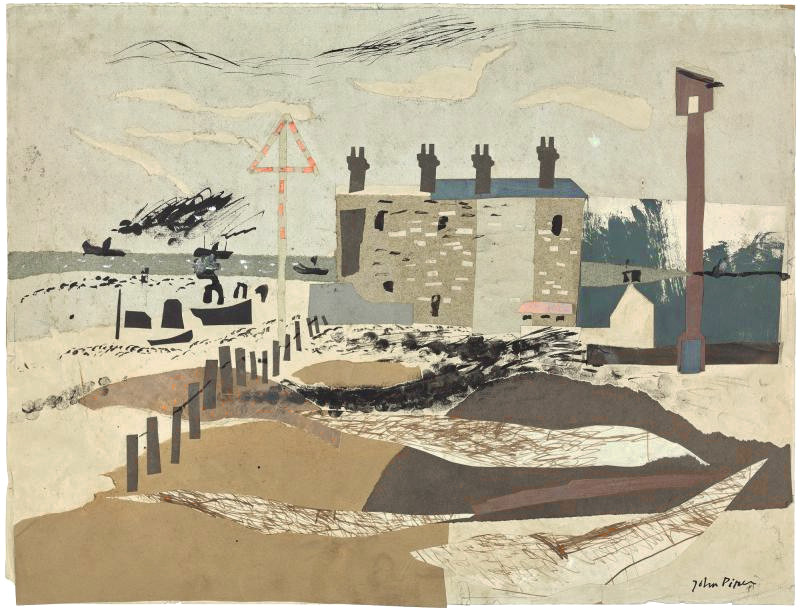 John Piper – Near Dungeness, 1933
I believe it was in these ripped lines of paper that Piper learnt how to apply colour, as painted solid slabs with texture added. As in the two paintings below. It would also be the way he approached printmaking and lithography.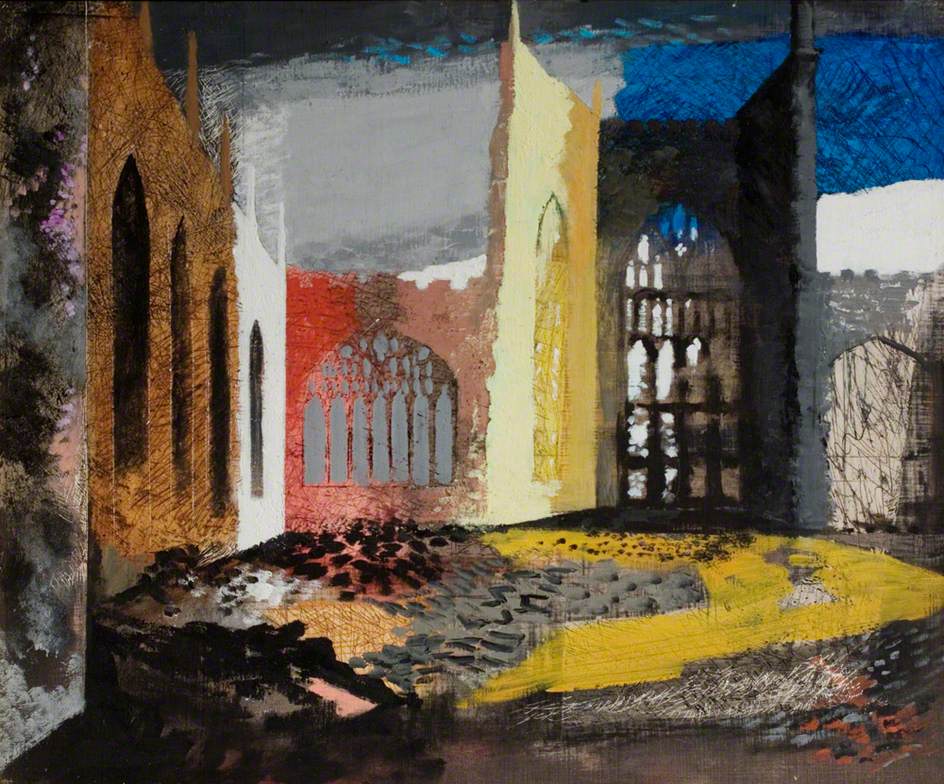 John Piper – Interior of Coventry Cathedral, 15 November 1940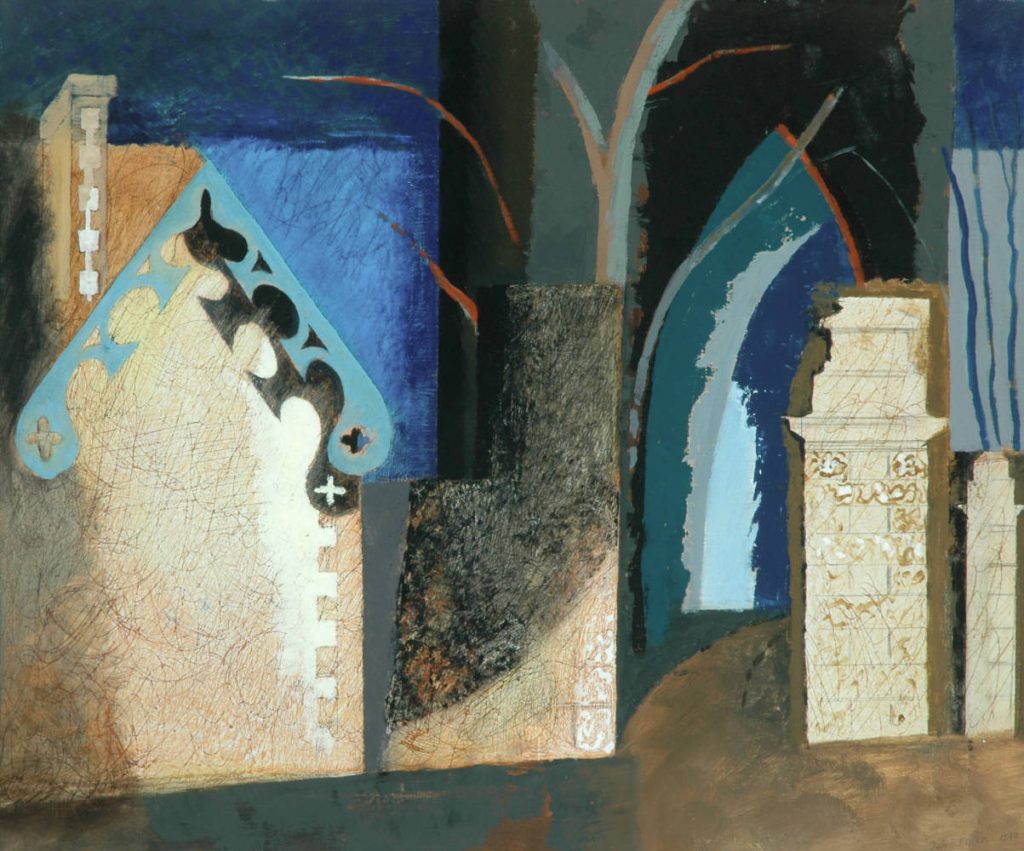 John Piper – Entrance to Fonthill, 1940
Though originally designed the Brighton etchings as monochrome illustrations these etchings by Piper still demanded he thought about the drama of the buildings and their shadows. It's a much freer hand than traditional etching giving them a more modern feel. Here he has used those blocks of colour aquatint over the etching.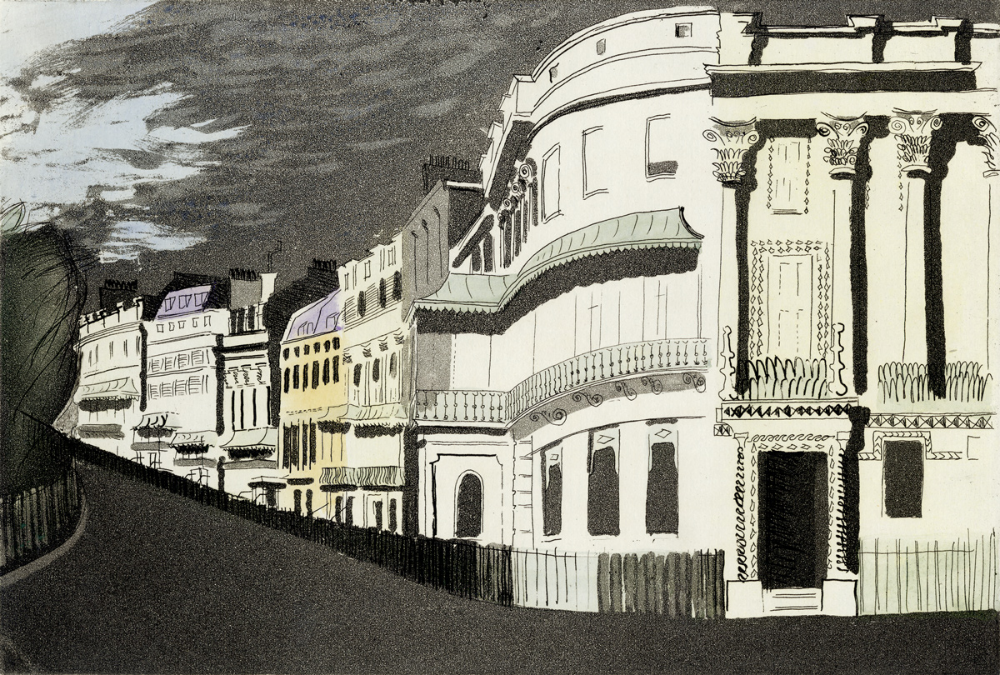 John Piper – Kemp Town, 1939
I found the Piper prints work contemplating, looking at the railings, the balconies and the architecture of Brighton. The original book by Piper now makes around two thousand pounds.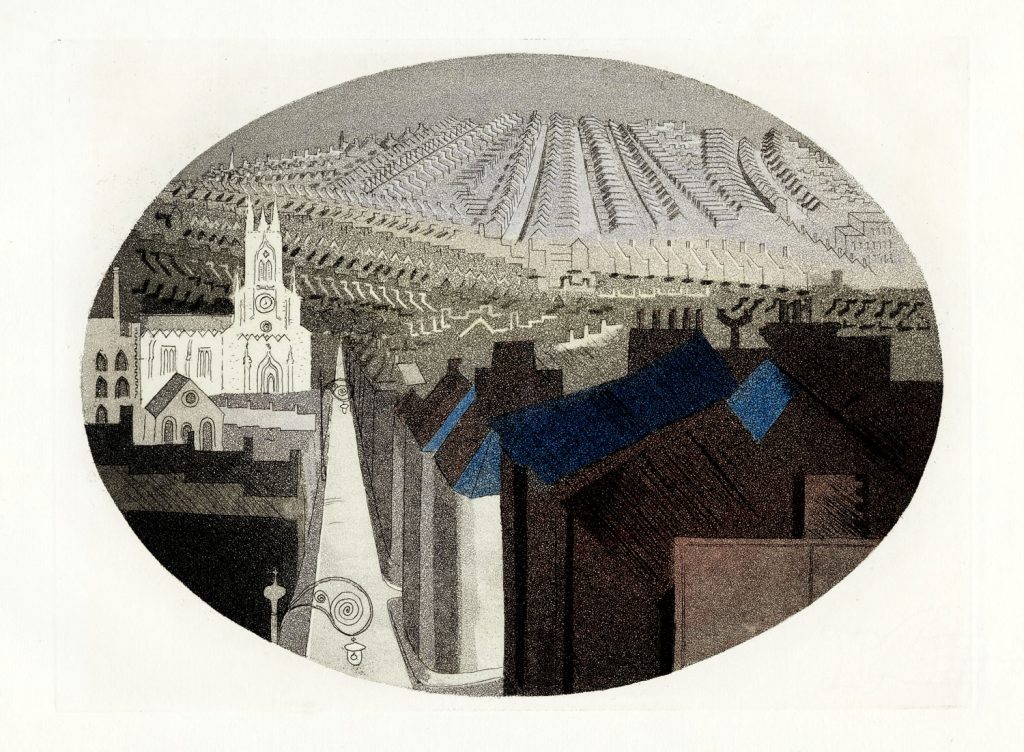 John Piper – Brighton from the Station Yard, 1939
John Piper's Brighton: The Story of Brighton Aquatints with a foreword by Alan Powers is out now, available from the Mainstone Press. £35