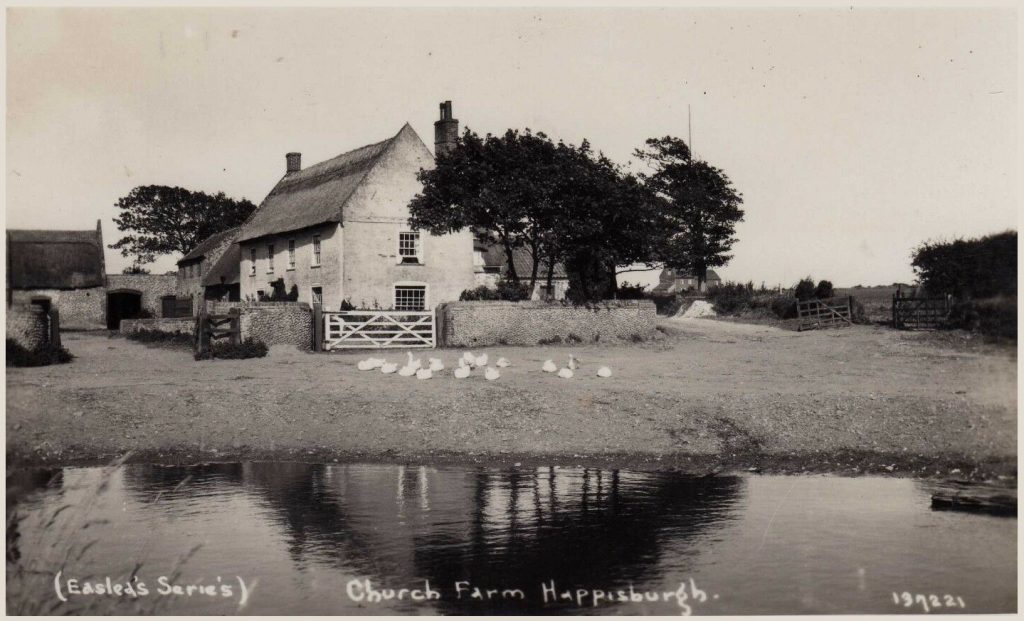 In 1930, two couples, Henry & Irina Moore (married in 1929), and John Skeaping & Barbara Hepworth (married in 1925) holidayed together at Church Farm, Blacksmiths Lane, Happisburgh, on the Norfolk Coast. The holiday was intended as a working one and it was hoped the time in a new location might help Skeaping / Hepworth marriage, but it did not.
In 1931 Hepworth met Ben Nicholson and later invited him and his wife Winifred Roberts to join them on another trip with the letter below:
I enclose a photo of the farm – the colour is very lovely. The country is quite flat but for a little hill with a tall flint church and a lighthouse… The beach is a ribbon of palesand as far as the eye can see. The Moore's and ourselves should be so pleased if you came… If you can get away the farm will be less full the first week we are there – 9 Sep – 16 Sep †
Winifred was looking after their three children (Jake, Kate and Andrew) and stayed with her family in Boothby, Cumbria, while Ben went to the farmhouse. The Skeaping / Hepworth marriage hadn't resolved itself and divorce had been spoken of before the holiday, so at first John Skeaping stayed in London. On changing his mind to join his wife in Norfolk, he found she had fallen in love with Ben Nicholson. The next week into the holiday they were joined by Ivon Hitchens and Mary and Douglas Jenkins.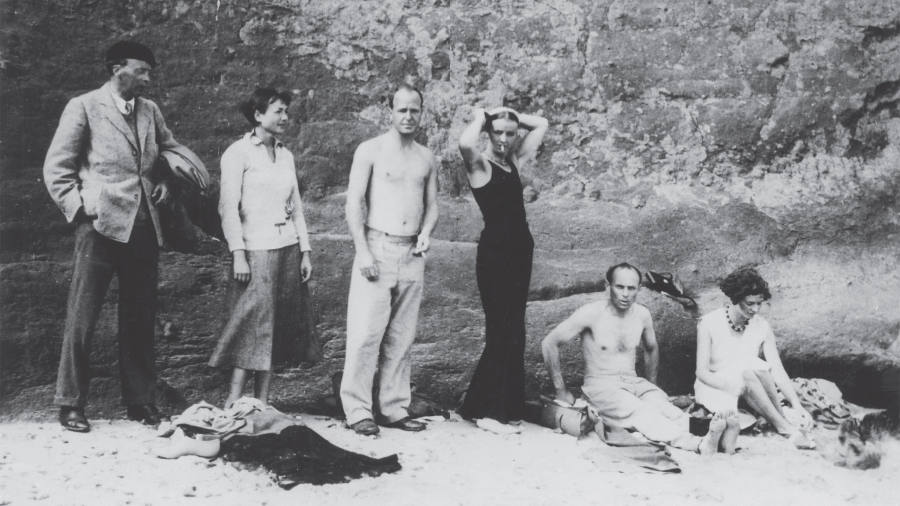 (left to right) Ivon Hitchens, Irina Moore, Henry Moore, Barbara Hepworth, Ben Nicholson and Mary Jenkins, Happisburgh in Norfolk, 1931. Mary's husband Douglas took the photograph.
Left: Ben Nicholson and Ivon Hitchens
Right: Henry Moore carrying stone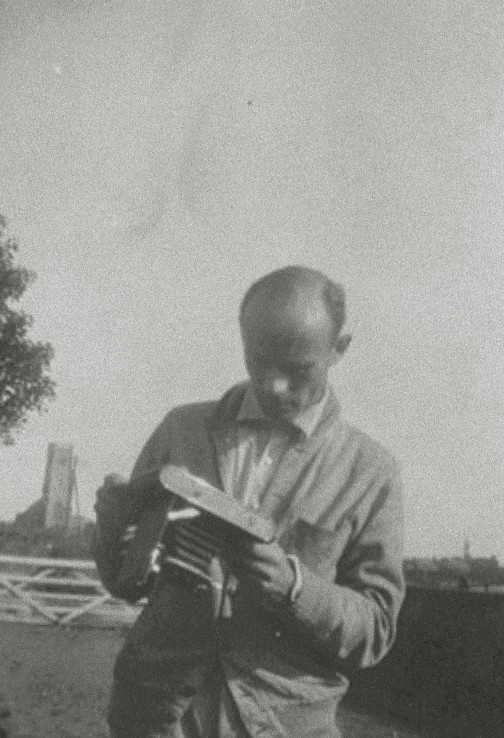 Ben Nicholson with camera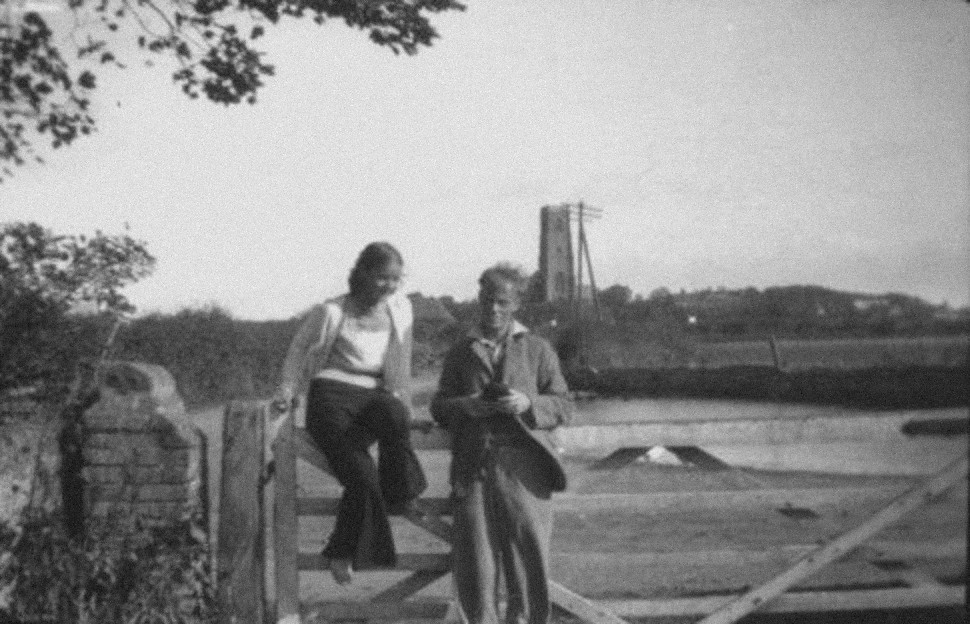 Barbara Hepworth and Ivon Hitchens, by the Church Farm Gate, 1932
Skeaping divorced his wife in two years later. But it wasn't until 1938 that the Nicholsons got a divorce. In 1932 Hepworth found herself pregnant with Nicholson's issue, she gave birth to triplets: Rachel, Sarah, and Simon. This would mean Ben Nicholson was the father of six children by two women.
The rest of the photos are taken in 1932 and show the fashion for naked bathing and games. I am sure one day a scriptwriter will turn what must have been an emotionally tense holiday into a screenplay.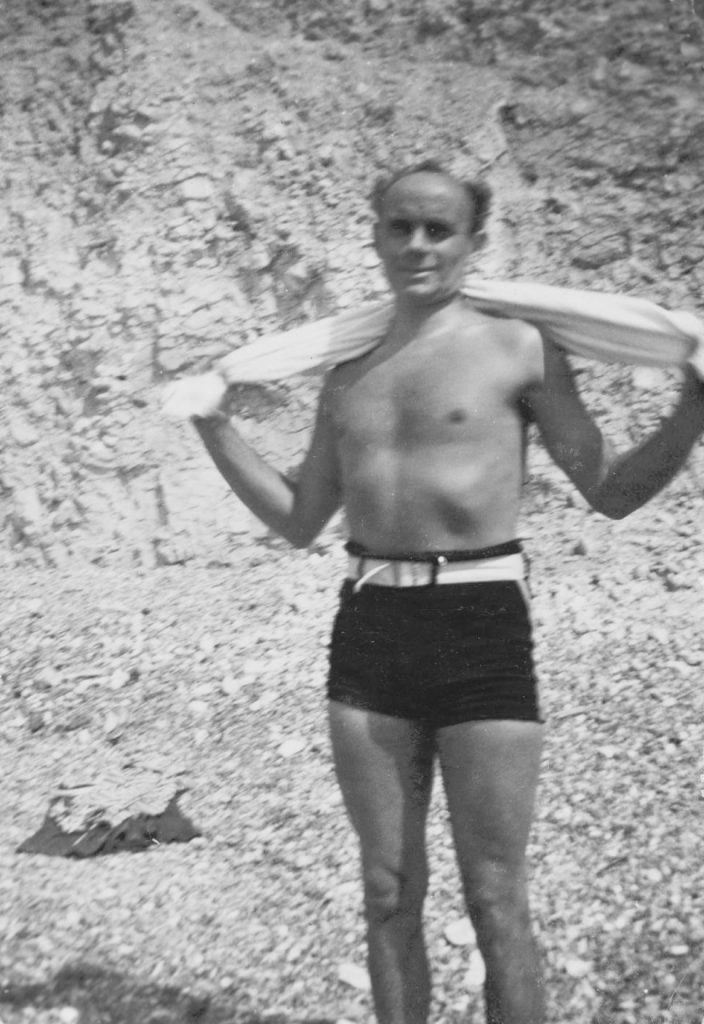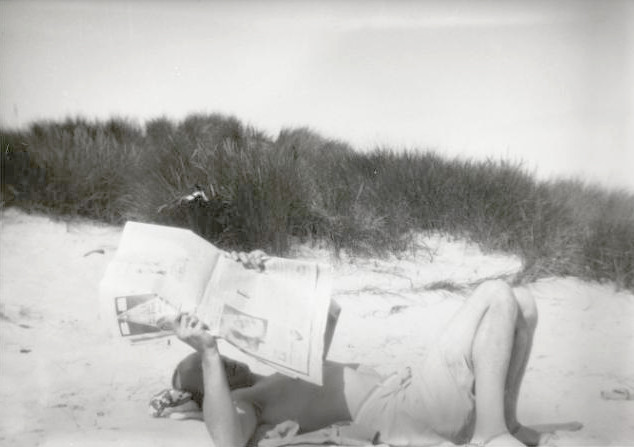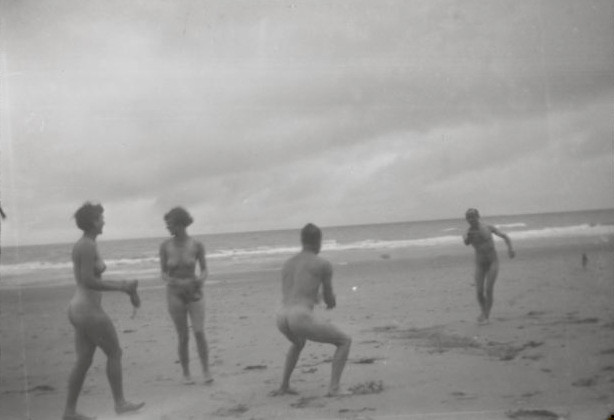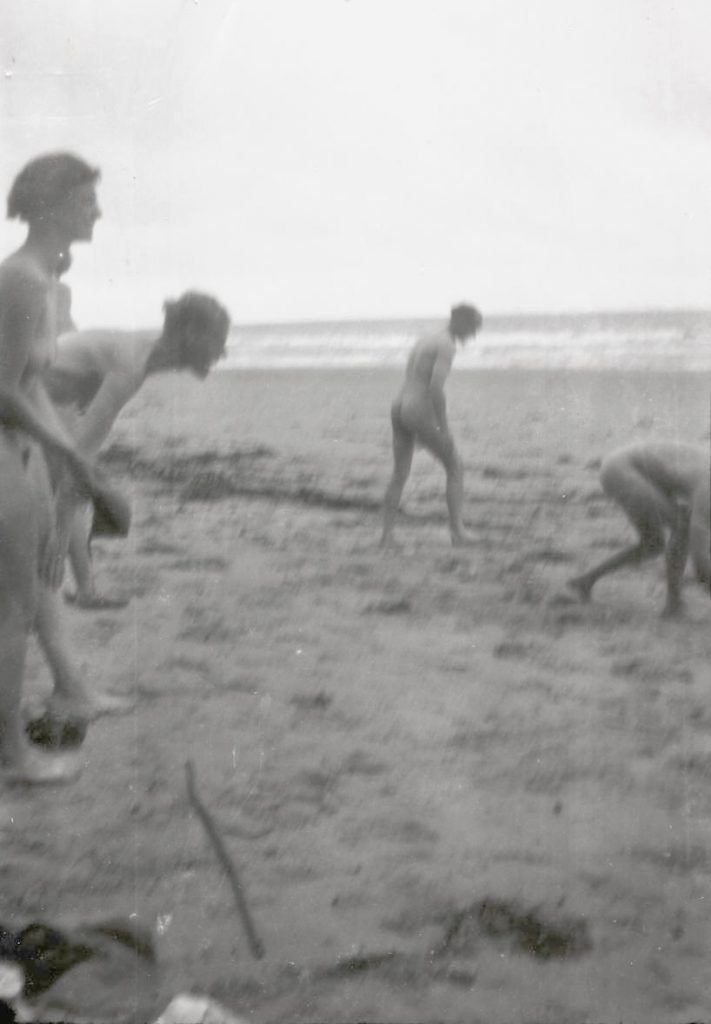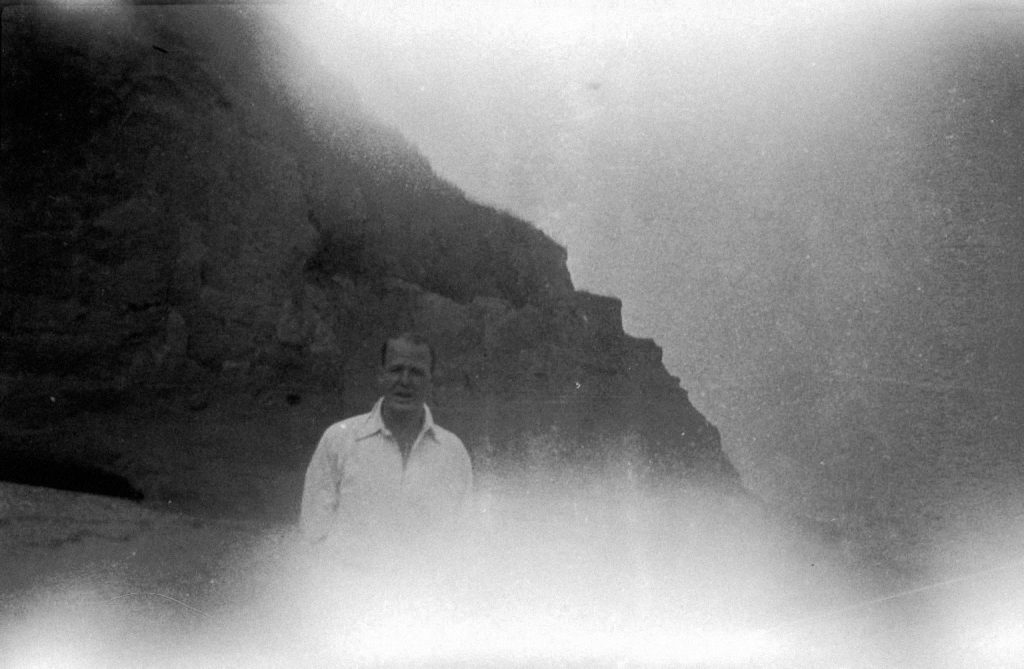 † A nest of gentle artists in the 1930s Barbara Hepworth, Henry Moore and Ben Nicholson, 2009