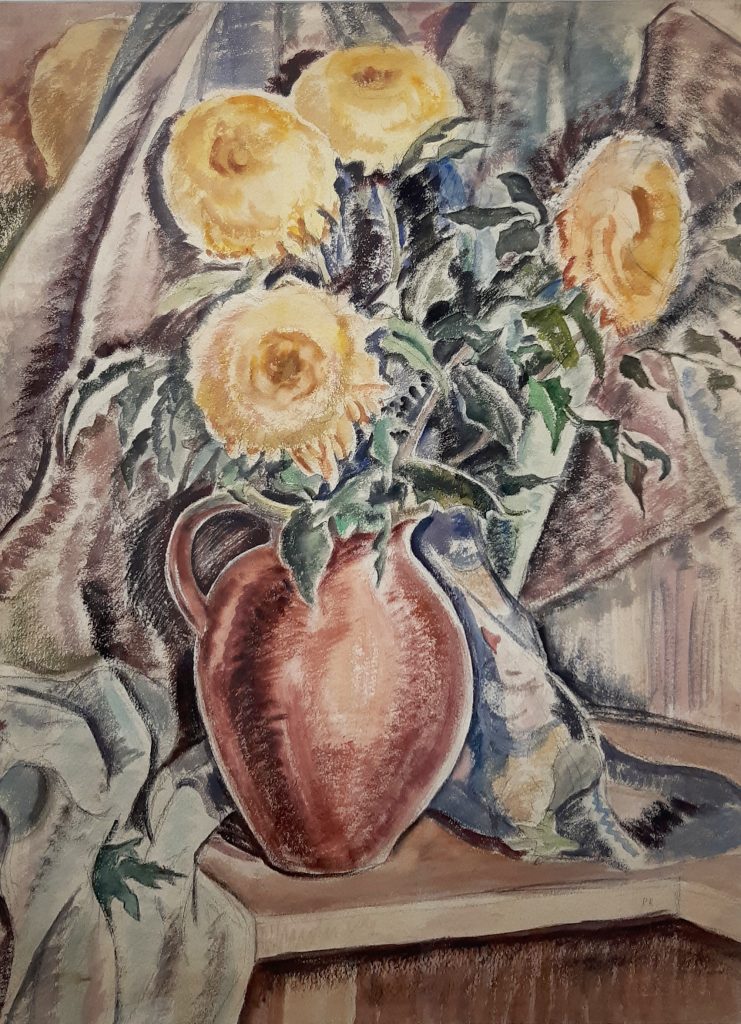 History is full of artists that made amazing works and were forgotten, often in the case of women artists they studied, worked and then ceased painting when they got married. I don't know if this happened to Peggy Rutherford or not, but she is mentioned in various reports and papers in clippings and periodicals in the 1930s, most notably from Apollo Magazine in 1931 she was mentioned as deserving 'special praise' for her painting 'The Purple Magnolia'. Rutherford had a studio flat in Fitzroy Street in London. From an artistic family her aunt was Maud Rutherford who married George Hall-Neale, both portrait painters.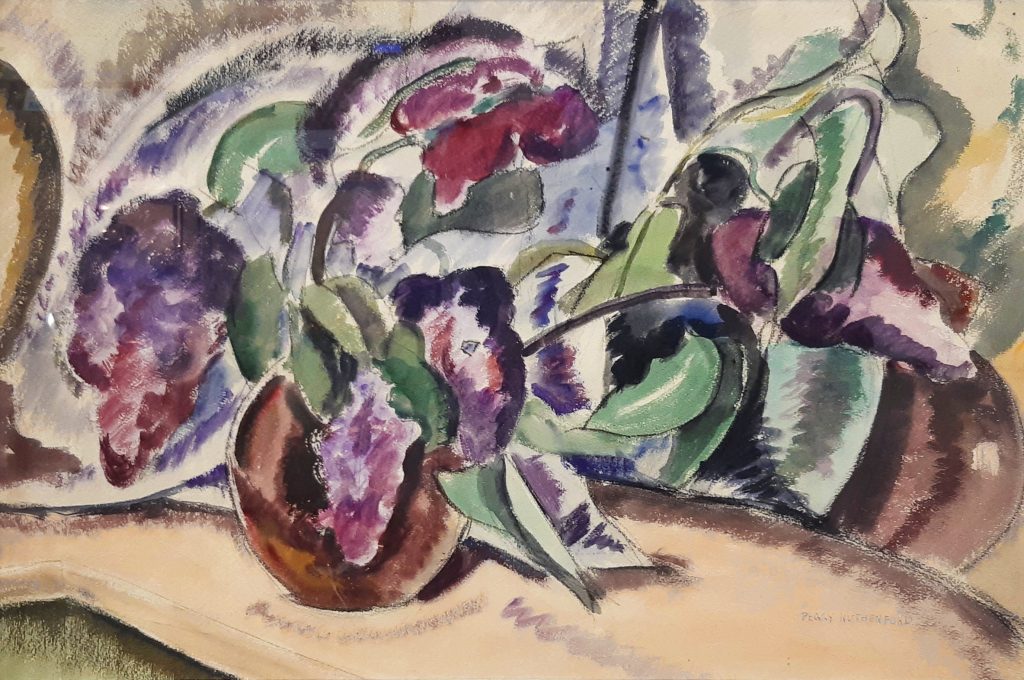 Rutherford studied at the Grosvenor School Of Modern Art under Iain Macnab and alongside Rachel Reckitt and Suzanne Cooper. It is clear that she favoured flower paintings and many of the works here from the 30s have a strong Bloomsbury influence as well. The Grosvenor School was a private British art school and gave the country some of the best inter-war avant garde artists; they nurtured the talents of the some of the most talented women students, Suzanne Cooper, Rachel Reckitt, Alison Mckenzie, Sybil Andrews, Lill Tschudi, Ethel Spowers, Eveline Syme and Dorrit Black to name a few. Some like Rutherford have been less documented than others.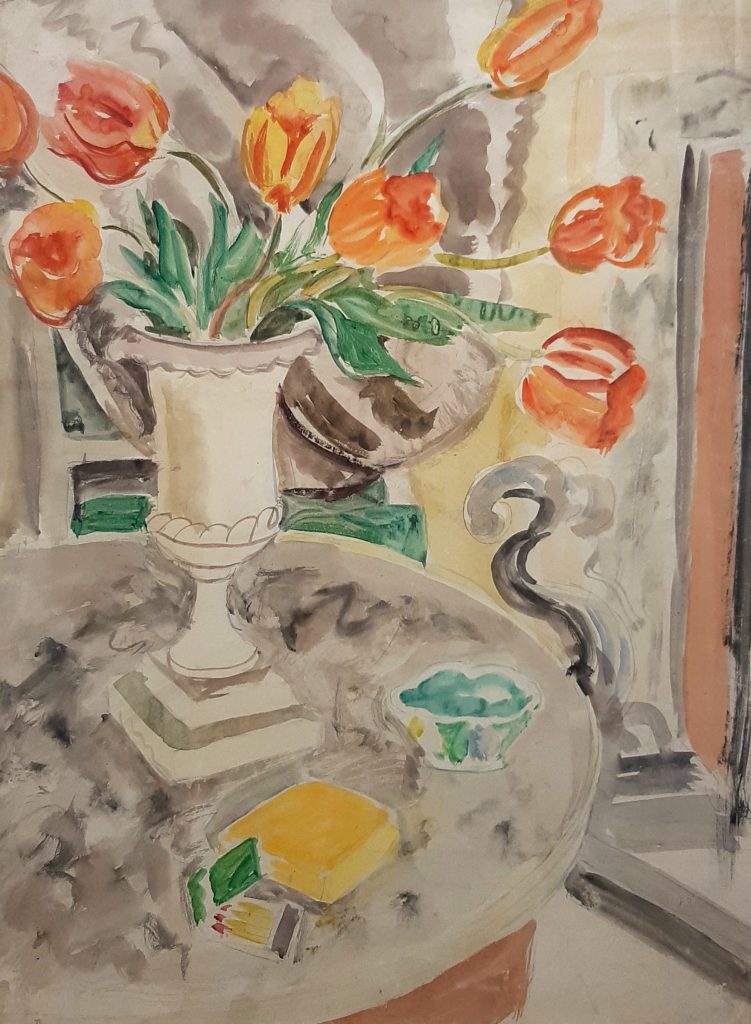 Peggy Rutherford exhibited at the Society of Women Artists, National Society of Painters, Sculptors & Printmakers, (1936) at the Royal Academy with a watercolour called 'Flower-piece' (1936). She is in the correspondence of John Piper, and lived at New Malden and Chelmsford.