"It is by his coloured lithographs that Bernard Cheese is best known to connoisseurs"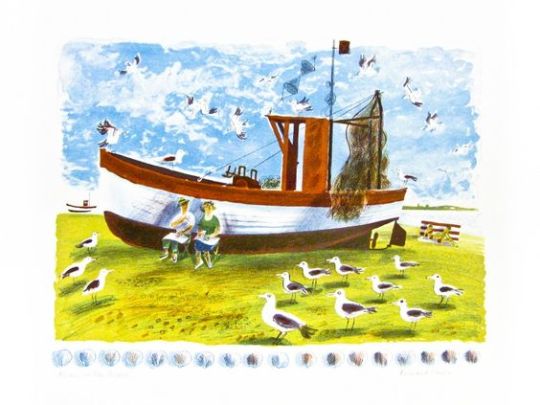 Picnic on the Beach  – Bernard Cheese

Bernard Cheese was born in Sydenham, south-east London. His father Gordon William Cheese was a cab driver. He trained at Beckenham School of Art with Walter Hoyle, both studying Graphic Art until they were called up for military service during the Second World War. Joining the Arillery, Cheese served four years in the army until the War ended.
Having being demobbed, in 1947 Cheese resumed his studies and enrolled at the Royal College of Art. Studying under Edward Bawden and Edwin La Dell. It was La Dell who inspired him with printmaking and lithography and encouraged Cheese to improve his draughtsman skills, sending him out with sketchbooks to markets, pubs, parks to record the social life of people around him. Together with artist-printer George Devenish, La Dell and Cheese worked at perfecting traditional lithographic techniques.
While at the Royal College of Art, Bernard met what was to become his first wife, Shelia Robinson. They were married in 1951 and lived together in Beaufort Street, Chelsea. Husband and wife both worked independently on 'Festival of Britain' murals, along with other artists like Barbara Jones, John Piper, John Hutton and Edward Bawden.
Bernard's mural was in the Shot Tower (demolished to make way for the Queen Elizabeth Hall), it was called Kaleidoscope and circled the tower. The boards they were painted on have been lost and are presummed to be destoryed. It was at this time Cheese was getting work as a commersial artist with a set of posters and decorations for London Transport and printed by the Baynard Press.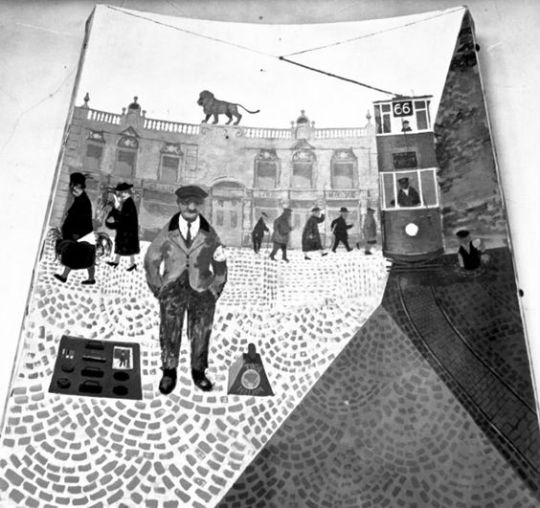 Section #5 of Kaleidoscope by Bernard Cheese, Festival of Britain. 1951. Fry Gallery.

The marriage was blessed with a child, Chloe Cheese in 1952. Both Bernard and Shelia were weary of London accommodation and with a child they looked at moving out the city. It was under Edward Bawden's suggestion that they resettled in the artist community of Great Bardfield, Essex, where Bawden also resided. In 1953 they moved to Bardfield End Green, neighbouring Great Bardfield but closer to Thaxted. Bernard set up a studio in an old chip shop in Great Bardfield.
Life in Great Bardfield:

Being in Great Bardfield in the 1950's forged a legagacy of 'artists' that focused the attention on to each other by their location, much like the artists in St Ives in the 1920's. The artists that lived there were able to share exhibitions that might have been too expensive for solo shows. The set was made up of Edward Bawden (who had Eric Ravilious lodging with him at one point in Brick House), John Aldridge, George Chapman, Stanley Clifford-Smith, Audrey Cruddas, Walter Hoyle, Michael Rothenstein, Marianne Straub and Sheila Robinson with Bernard Cheese. Most of whom are now eulogised by the Fry Gallery, Saffron Walden.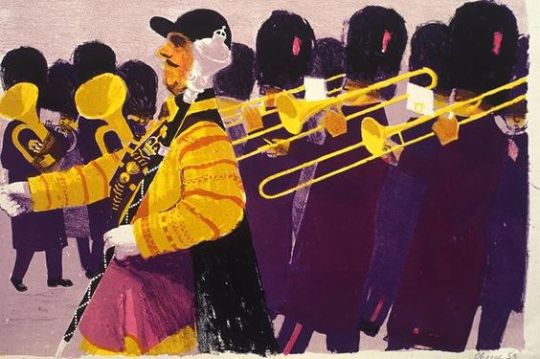 Drum Major — Bernard Cheese

In 1953 Edwin La Dell asked Cheese to contribute to the Coronation Lithograph series: a portfolio of 40 prints by staff and former students of the Royal College of Art, (most notiably featuring Kenneth Rowntree's ER decorations print) for a celebratory exhibition at the Redfern Gallery in 1953. Bernard's submission was 'Drum Major'. In 1954 Cheese and Robinson's second child Benjamin was born.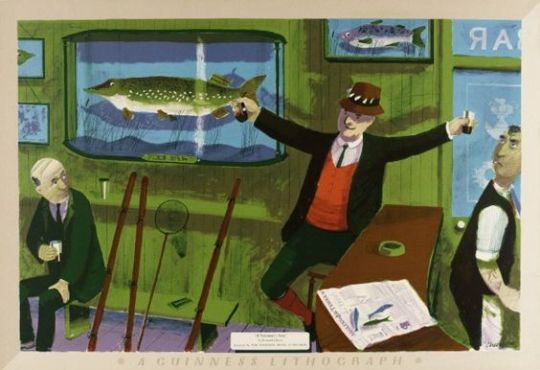 A Fisherman's Story — Bernard Cheese. Tate

Maybe the most famous image of all for Bernard Cheese was for the Guinness lithograph series. Intended to be hung on the walls of the pubs to brighten them up, the artworks where inspired by the Guinness book of world Records. Cheese's response to this project was 'A Fisherman's Story', an image of an old man in a pub telling of the largest fish… Other works in the series were Edward Ardizzone's 'The Fattest Woman in the World' and Barnett Freedman's 'The Darts Champion'.
Life after Great Bardfield.
Shelia Robinson and Cheese separated in 1957 and followed in divorced in 1958. Cheese married his former student Brenda Latham Brown. They moved to Stisted, Essex (closer to Braintree) where their daughters, Joanna and Sarah, were born. For a studio, Bernard rented a Sunday school room.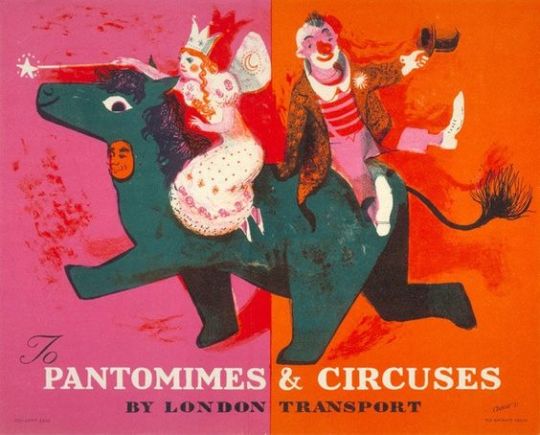 Bernard Cheese – London Transport Museum Poster

Now working as a teacher and with a good income, Bernard was able to print off lithographs with more ease. Since the rise of the Lyons, Guinness and School Print lithographs… this generation of artists where seeing signed lithographs as a viable commercial option. With people like La Dell and Freedman leading the way in modern lithography for artists, not publishers. With more works came more exhibitions and Cheese's work would be shown all over the world, both in solo shows and contemporary printmaking exhibitions. Other commercial work would be for the BBC and A&C Black to P&O Cruises.
In the 70's Cheese taught at Goldsmiths College (70–78) and part time in the 80's at the Central School of Art and Design, London. He and Brenda (nee Latham Brown) separated in 1988 and divorced in 1992. In the 90's Cheese moved to Nayland, north of Colchester. While he continued to travel in search of new subjects for watercolours that he subsequently reworked as lithographs, he turned increasingly to delightfully idiosyncratic still-life arrangements such as 'Trout on a Plate' and 'On the Rocks' and 'Green Apples'many printed by the Curwen Press.
Cheese seams to have picked up Edward Bawden's sense of humour for his later lithographs, partially Bawden's talent for comic sketch-work. Many of the later prints contain a humorous twist.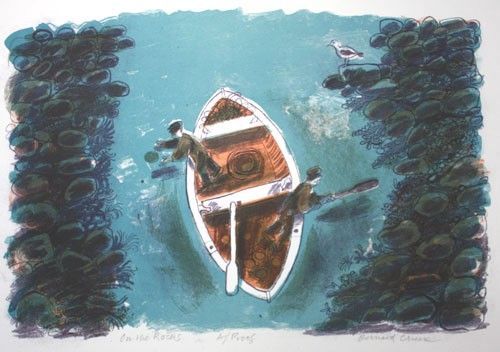 On The Rocks  –  Bernard Cheese.

Chesse's works reside in the Victoria and Albert Museum, the Royal Collection to the Museum of Modern Art in New York and New York Public Library. The Tate London and the Fry Gallery in Saffron Walden.With more than 100 lithographs and watercolours, Aberystwyth University holds the largest public collection of his works. In 1988 Cheese was elected a fellow of the Royal Society of Painter-Printmakers.
Cheese was predeceased by Ben. He is survived by Chloe, Joanna and Sarah.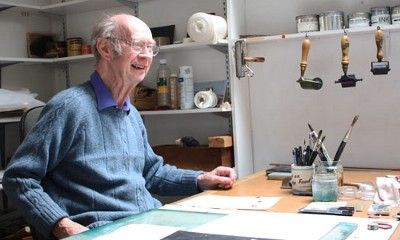 Bernard Cheese, painter and printmaker, born 20 January 1925; died 15 March 2013.