This week's post all started with a book token that I found being used as a bookmark. It was of the John Nash painting 'A Window in Bucks'.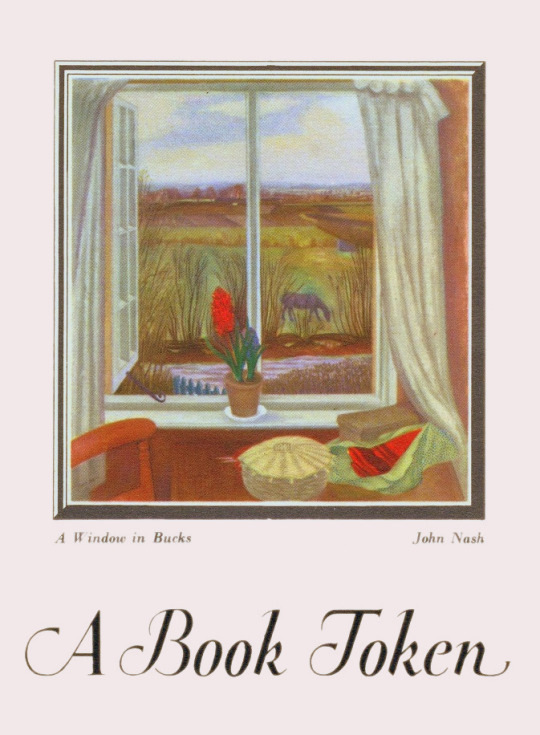 John Nash – A Book Token featuring A Window in Bucks
The painting was a view from John Nash's house 'Lane's End' in Meadle, Buckinghamshire. John Nash and his wife Christie moved to the village in 1922 and stayed until 1939. During his time there many friends visited including Eric Ravilious, Barnett Freedman and his brother Paul Nash.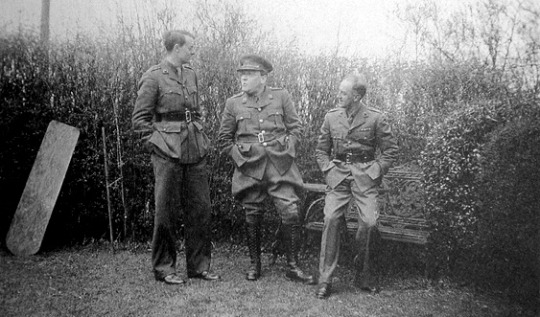 Eric Ravilious, Barnett Freedman and John Nash photographed by Christie Nash in April 1940. †
Meadle is a hamlet in Buckinghamshire, England. It is located to the north of the village of Monks Risborough and near Little Kimble. Today the population of Meadle is about 75. A village of barn conversions and very few new housing, most of the properties are farmhouses and labourers' cottages build in traditional red clay brick with thatched roofs. A small stream rises in the village and ultimately joins the Thames.
The view of the book token is taken from the window at Meadle, The same view can be seen from the painting below.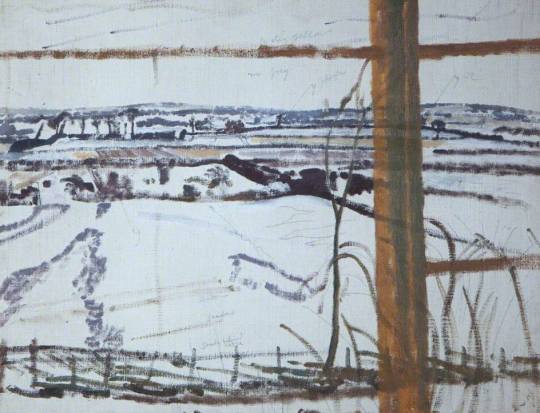 John Nash – Winter Landscape
The field line of this painted study line up to the bookplate above, the shape of the hedges and the three colours in the fields too.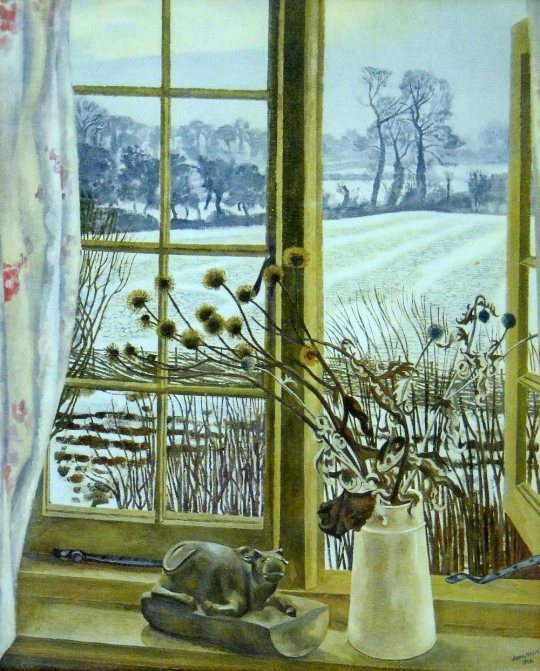 John Nash – Window in Bucks, auto-lithograph, 1928.
In this lithograph the view out of the window is to the left-side, but still lines up with hedgerows today. What some have called 'willow style fencing' is actually a traditional hedgerow of what is most likely Hawthorn.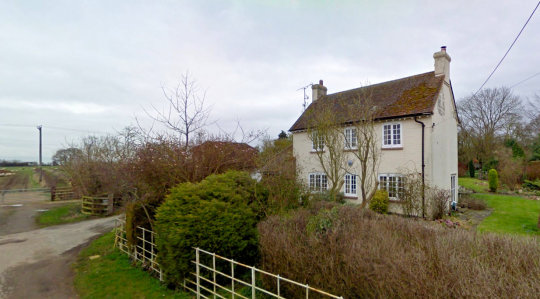 John Nash's home 'Lane's End', Meadle, Buckinghamshire.
One of the upstairs windows at the front of the house would have been where the paintings where made as the hedgerows in the painting line up to the hedges and field layouts today.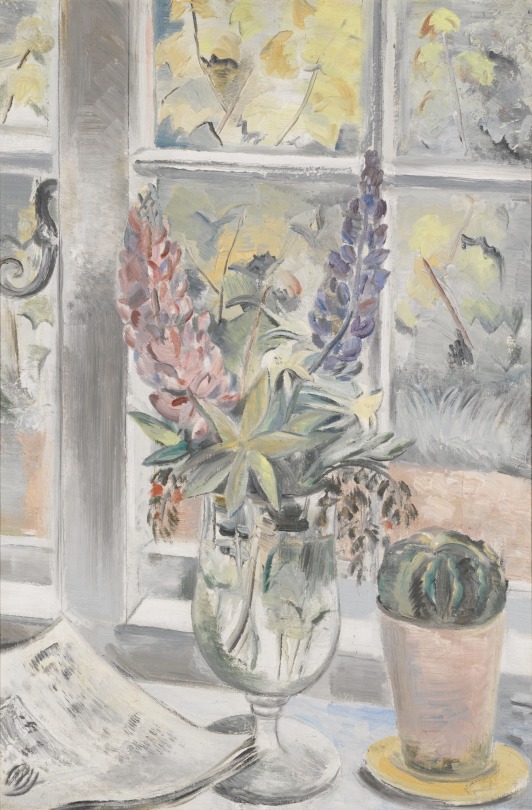 Paul Nash – Lupins and Cactus, 1928
The painting  Lupins and Cactus is believed to have been painted by Paul Nash while staying at Meadle in 1928. The windows fit the style painted in the house and the flowers are likely to have been grown by John in the garden.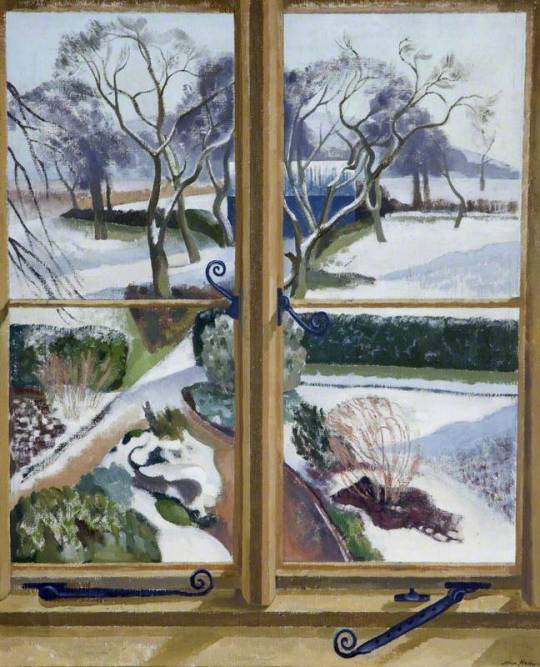 John Nash – The Garden under Snow
The Garden under Snow is believed to be a view from the back of the house and the garden of Lane's End
† Ravilious: The Watercolours By James Russell