Harry Epworth Allen I think is the next big thing to come to publishing. It can surely only be a matter of time before publishers look upon his work as something to be spotlighted, having almost been forgotten. A mixture of the locations of Eric Ravilious but painted in a more surreal style than Stanley Spencer or Grant Wood, he is worth looking into.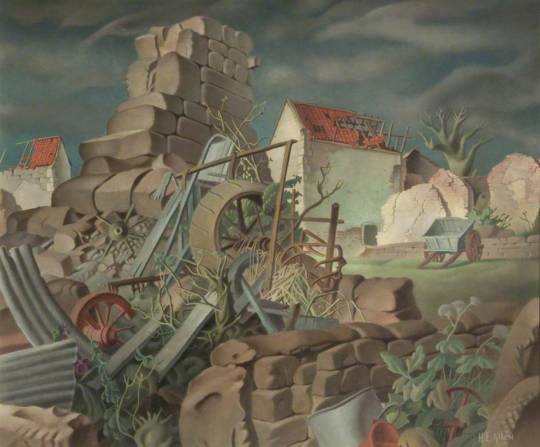 Harry Epworth Allen – The Derelict Farm, 1949
Allen was recognised as one of the Yorkshire Artists group. His style is often regarded as surreal. Allen's paintings are held in the art collections of a number of British institutions including Sheffield Museums, Derby Art Gallery, The Hepworth Wakefield and the British Museum. 
In 1915, Allen enlisted with the Royal Garrison Artillery of the Regular Army and in June 1916 was posted to the British Expeditionary Force to France. He worked as assistant to the observation officer, sketching enemy equipment and locations in the field. In August 1916, he was moved to the front line.
In 1917, he was awarded the Military Medal for conspicuous gallantry. He was badly wounded. His school magazine for 1917 recorded his experience:
Private H.E.Allen (R.G.A.) has been awarded the Military Medal for conspicuous gallantry under heavy shell fire on January 25th 1917. He was an assistant to the observation officer, and had many exciting times in this post. Under heavy shelling of the enemy, he found his officer completely buried in the dug-out, and, though under heavy fire, tried to extricate him. A shell falling within a yard of him buried and bruised him, but he managed to get free and obtain further assistance and save the officer's life. Unfortunately, Allen himself was badly wounded in both legs and lies in hospital in France.
One leg had to be amputated above the knee, while the other leg was seriously injured by shrapnel. Allen was discharged from the Army in 1918 with an artificial leg.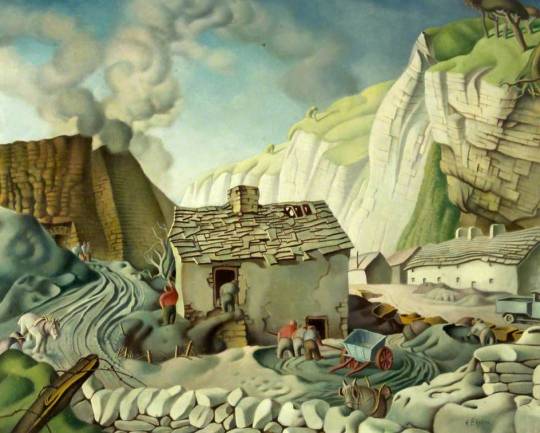 Harry Epworth Allen – Burning Limestone
Born at 20, Kirkstall Road, in the Hunter's Bar district of Sheffield, England, the city would remain his home for the rest of his life. His father was Henry Allen, a steel mark maker, and his mother, Elizabeth Epworth Allen (née Blacktin). Epworth was the maiden name of Elizabeth's mother, who was also called Elizabeth. 
He was a member of a number of art societies including Sheffield Society of Artists, Hallamshire Sketch Club (from 1932 known as the Hallamshire Art Society), Heeley Art Club, and later the Pastel Society 1952. He exhibited at The Royal Academy over 23 years from 1933 and he had 39 works accepted by them. 
Allen died on 25 March 1958, at home, at 67 Banner Cross Road, from a coronary thrombosis.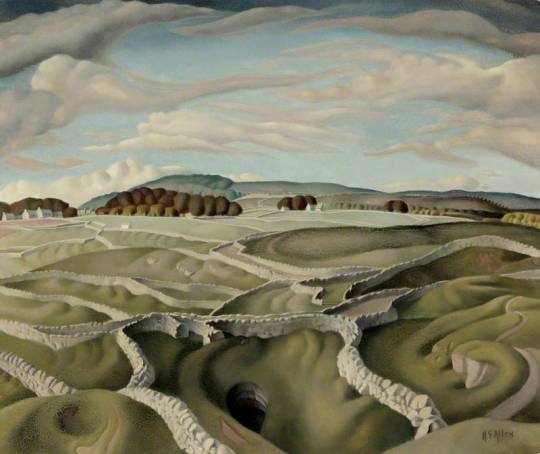 Harry Epworth Allen – Derbyshire Walls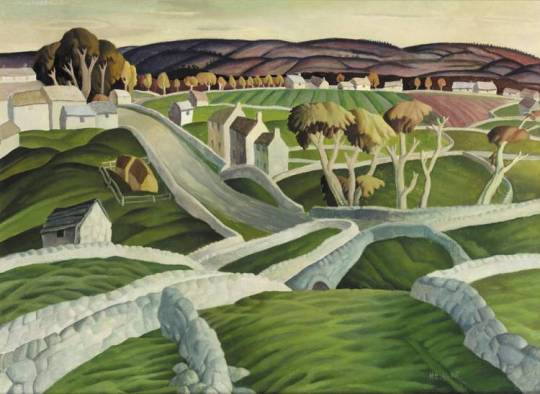 Harry Epworth Allen – Outskirts of the village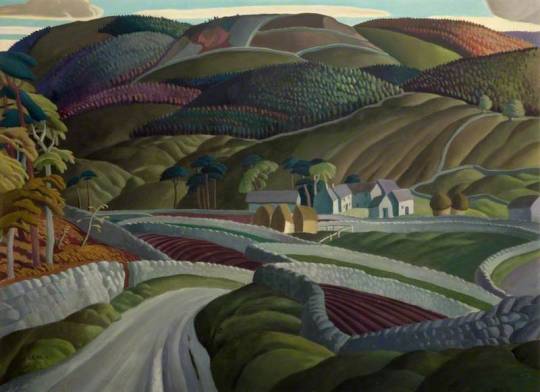 Harry Epworth Allen – A Derbyshire Farmstead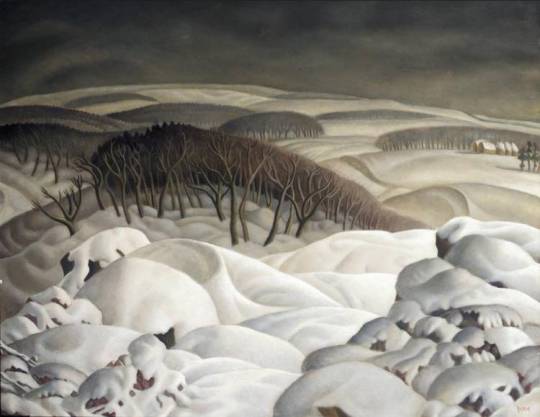 Harry Epworth Allen – Northern Winter, 1941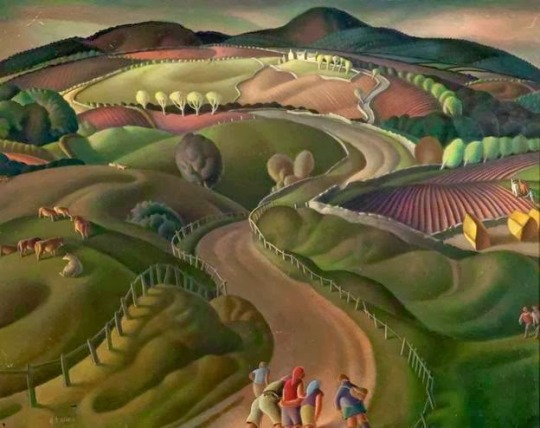 Harry Epworth Allen – The Road to the Hills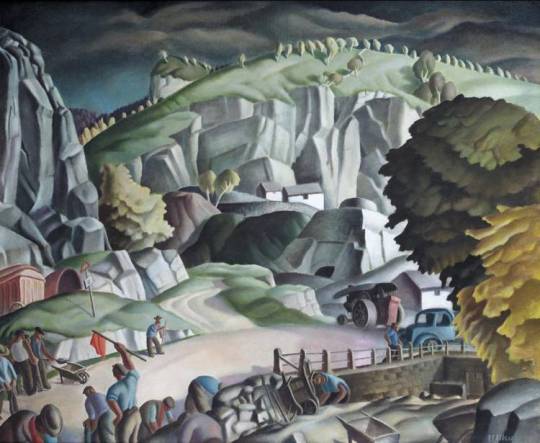 Harry Epworth Allen – Road mending, Derbyshire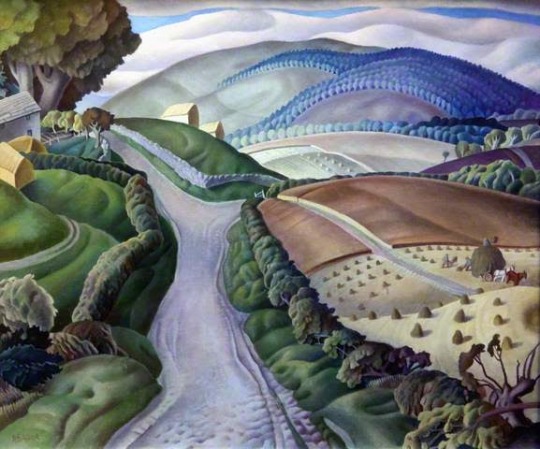 Harry Epworth Allen – Summer