In the 1930's the adverts of Twinings, Guinness and Shell all followed a similar trend of comic verse and modern illustration.
Advertising needed to work differently in print, especially with the rise of weekly magazines, adverts were serialised, so every week they would have a different poem, illustration or tag line for the same product.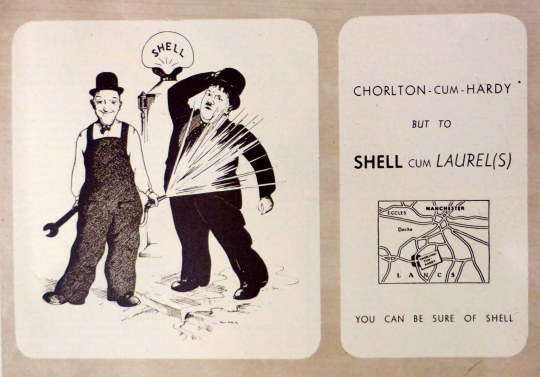 John Patrick – Laurel & Hardy Chorlton-cum-Hardy Shell Petrol, 1937.
The adverts became less about the 'quality and price' of the products; but more abstract, advertising what the products do. With Shell it was to make you 'go faster', or give the perception of that.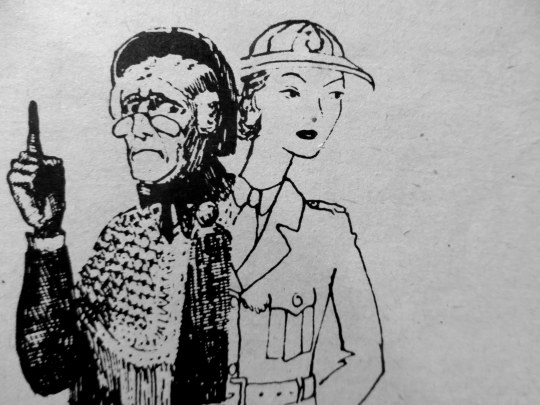 The changes happened under Jack Beddington, who it could be argued changed the face of British Advertising by thinking of where his adverts would be seen. In magazines there would be more time to read the adverts, so there were poems or jokes. In petrol stations it was a bright poster with a line of text, something clean, quick to read and inspiring – for early petrol stations, that were mostly grubby sheds or small brick huts.
It was a trick Guinness would use to brighten up gloomy pubs. A decade later Lyons Corner-houses consulted Beddington on artists and lithography choices when doing prints to liven up their tea-rooms.
His adverts used modern art to make the company look modern by association. At this time museums charged admission, so the public didn't visit them as much, so in these posters, it would have been the first time the public were exposed to modern art. The posters 'You can be sure of shell' showcased beautiful British Locations by modern artists.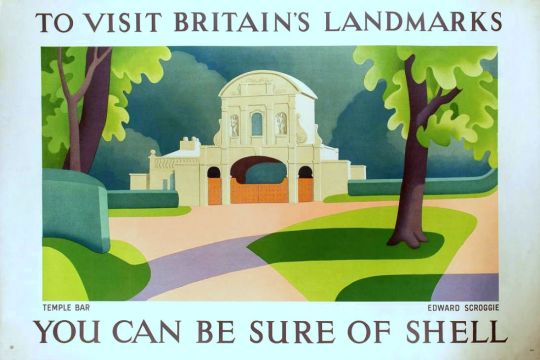 Edward Scroggie – Temple Bar – 'To Visit Britain's Landmarks, You can be Sure of Shell', 1937.
The magazine adverts were, on the whole, black and white with line drawings. The most famous are the series designed by Edward Bawden, but as I couldn't find the illustrations below online, and the designers are less known, I thought it would be more interesting to showcase those rather than the adverts everyone knows already.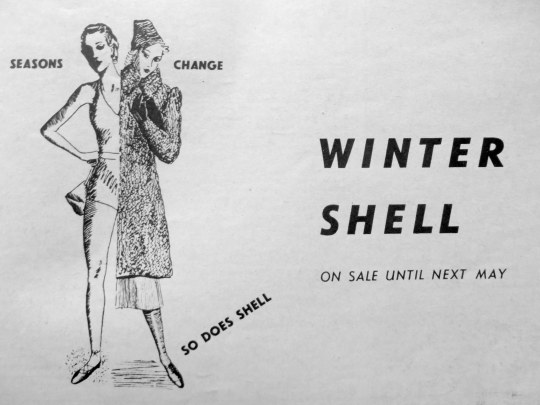 I photographed these adverts from old copies of Zoo Magazine: the National Nature Magazine – The Official Organ of the Zoological Society of London from 1937, '38 and '39.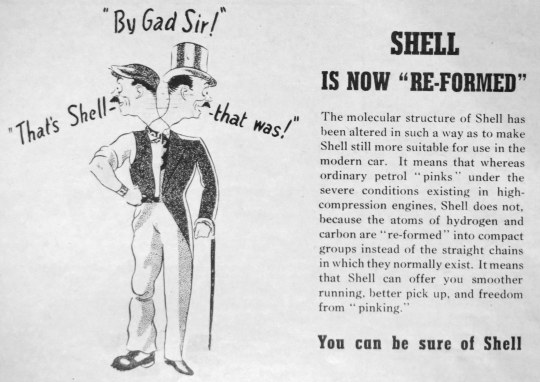 John Reynolds – 'By Gad Sir!' Reynolds was a book illustrator and cartoonist, best known for his illustrations of 1066 And All That (1930).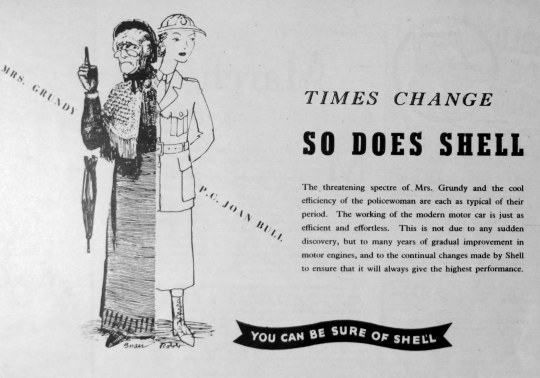 Brian Robb – 'Times Change.' Robb worked for Punch in the 30′s, made posters for Shell and London Transport and became Head of Illustration at the Royal College, London. He was also a Camouflage Officer in the Western Desert in the Second World War. The advert above reads:
Times Change – So Does Shell
The threatening spectre of Mrs. Grundy and the cool efficiency of the policewoman are each as typical of their period. The working of the modern motor car is just as efficient and effortless. This is not due to any sudden discovery, but to many years of gradual improvement in motor engines, and to the continual change made by Shell to ensure that it will always give the highest performance.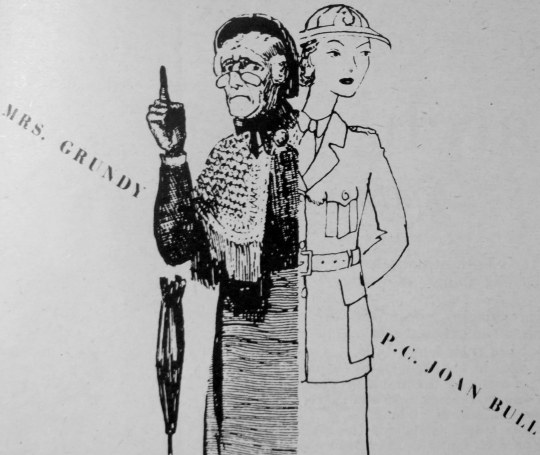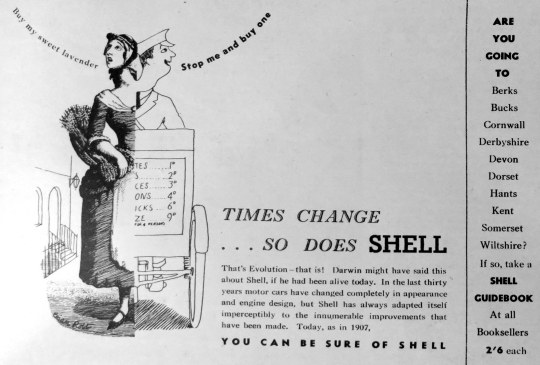 Brian Robb – 'Times Change'.
Times Change … So Does Shell
That's Evolution – that is! Darwin might have said this about Shell, if he had been alive today. In the last thirty years motorcars have changed completely in appearance and engine design, but Shell has always adapted itself imperceptibly to the innumerate improvements that have been made. Today, as in 1907.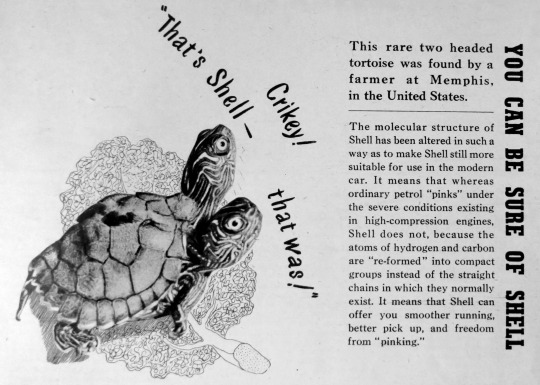 Brian Robb – 'Times Change'.

Times Change – so does Shell.
Shell has always been a contemporary spirit. It belongs to 1937 as much as it belonged to 1907. Between the years lies a big different made up of countless small improvements, each of which was made immediately it became desirable and possible. If, in the Autumn, you buy a 1938 car, you will find that Shell suits it perfectly; for Shell keeps in step with motor-car design.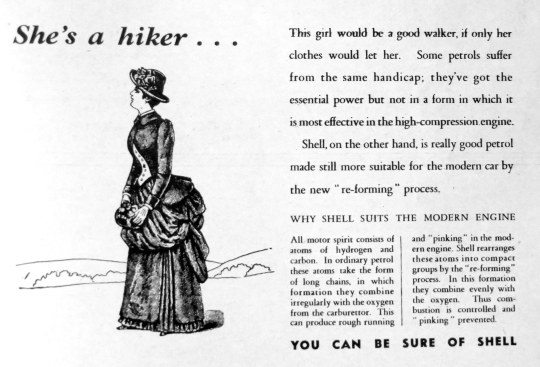 She's a hiker…
This girl would be a good walker, if only her clothes would let her. Some petrols suffer from the same handicap; they've got the essential power but not in a form in which it is most effective in the high-compression engine.
Shell, on the other hand, is really good petrol made still more suitable for the modern car by the new "re-forming" process.