In the past two weeks I have posted about Edward Bawden and his home in the twilight of his life. This is the third and last of these posts.
The artists of Great Bardfield all reacted to their surroundings by making paintings or prints of the area that they lived, so when Edward Bawden moved to Saffron Walden in 1970, he naturally used local places in his artworks, from Bridge End Garden's to the church.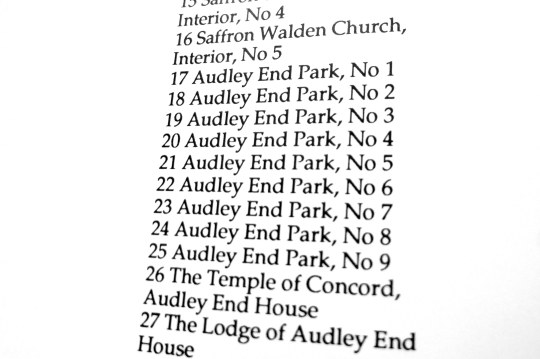 Exhibition list from The Fine Art Society Ltd show 20/ii/1978 – 10/iii/1978.
One of the biggest tourist attractions to Saffron Walden and one of the most prominent buildings in East Anglia is Audley End house and its gardens. It also was very convenient being twenty minuets walk from Bawden's house, even for an older man.
In 1973 Bawden made a large lino cut of Audley End, a complex task to complete, with the regimented architecture of the building it is one of the more technical linocuts Bawden completed.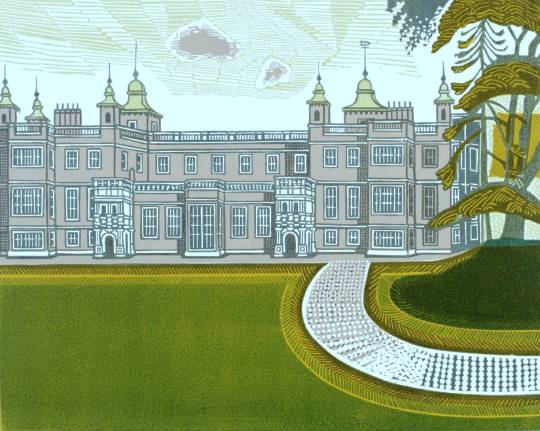 Edward Bawden – Audley End House, 1973
The watercolours Bawden completed where many but show off the wonderful and complex landscape of the Audley End Park, it's follies and the trees.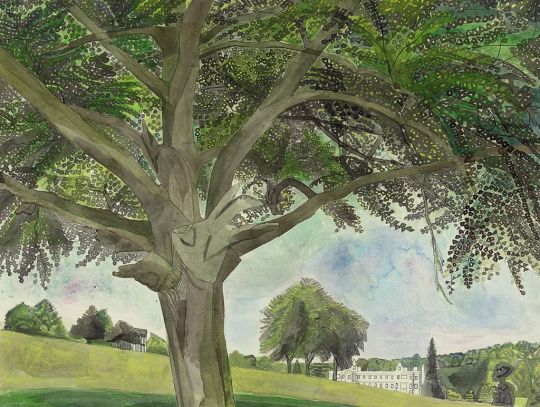 Edward Bawden – The Temple of Concord, Audley End, 1975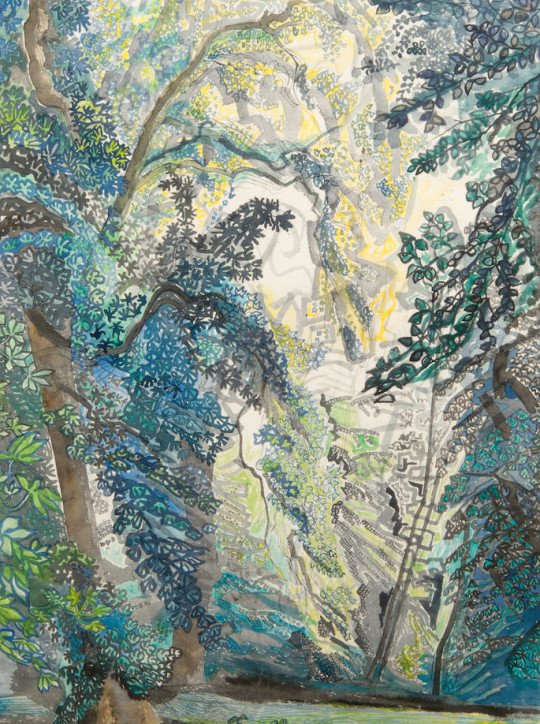 Edward Bawden – Audley End Park III, 1975.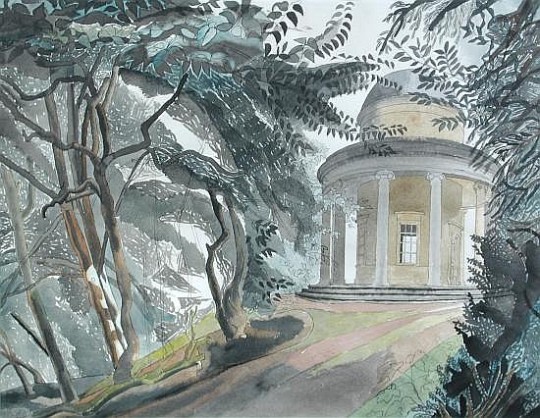 Edward Bawden – The Adam Temple, Audley End, 1978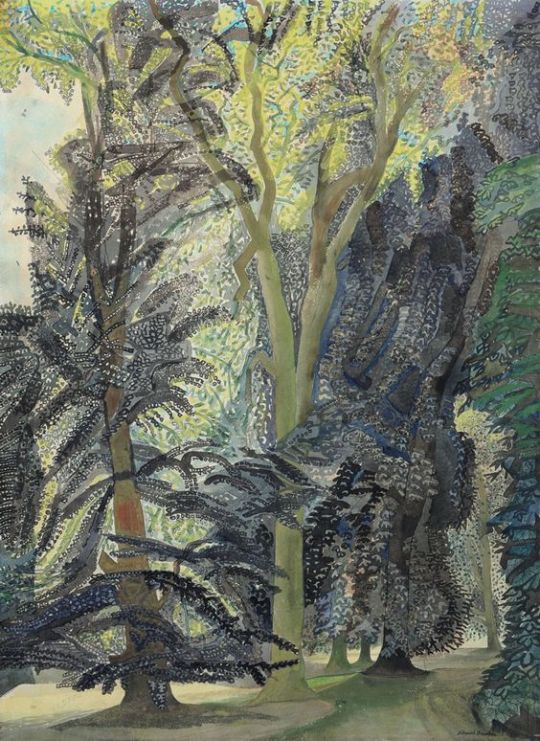 Edward Bawden – Ringwood, Audley End, 1975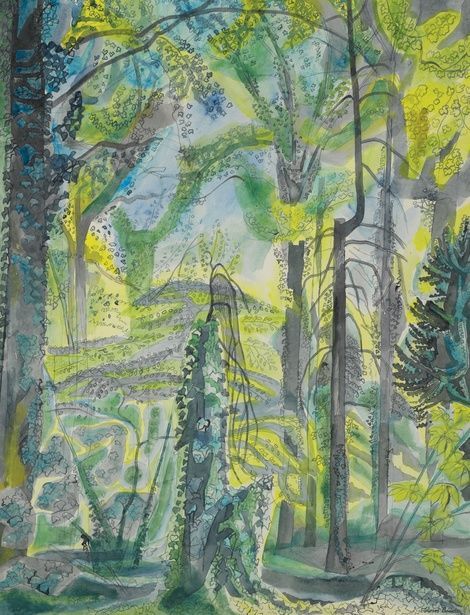 Edward Bawden – Ringwood, Audley End, 1975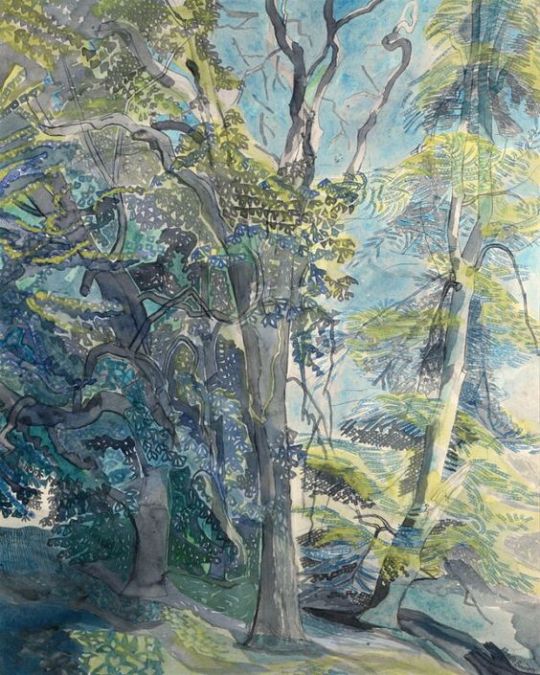 Edward Bawden – Ringwood, Audley End, 1975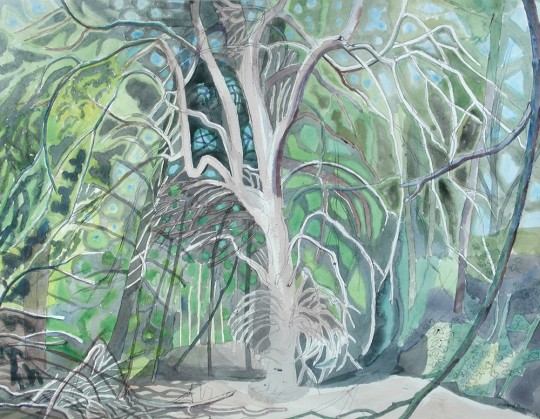 Edward Bawden – Ringwood, Audley End, 1975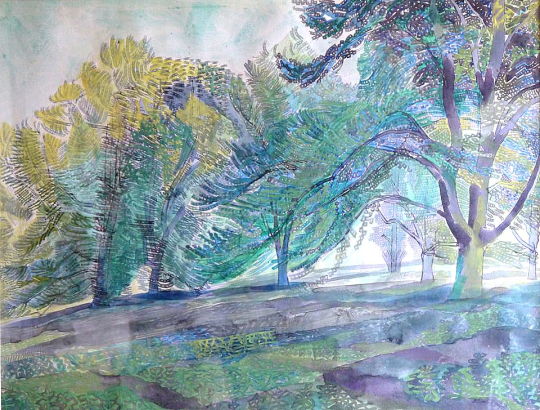 Edward Bawden – In Audley End Park, 1978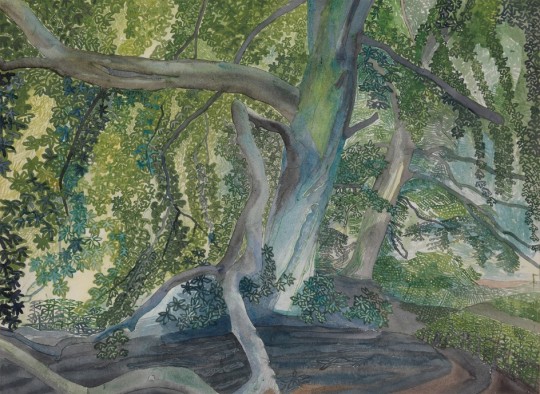 Edward Bawden – Audley End, 1978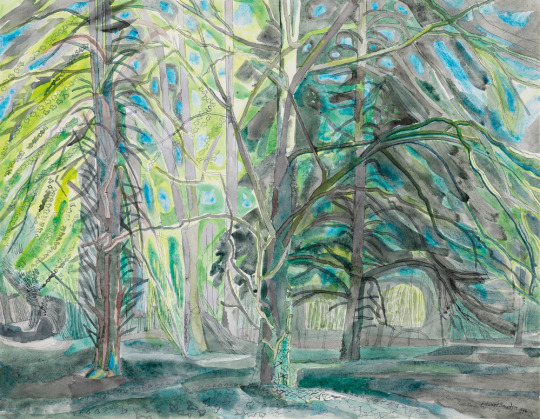 Edward Bawden – Ringwood V, Audley End, 1975