Woodcuts by John o'Connor
Canal boat decoration is more sever and generally smaller in scale and form than that of the gypsy caravan. The shape of the boat itself, build for narrow bridges, tunnels, and wharves, denies excesses and frills.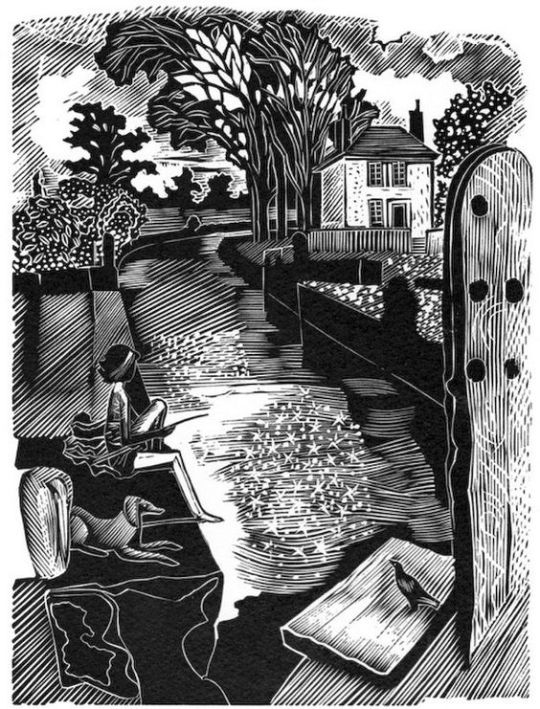 Canal boats in the 1960s still used a formal pattern of décor, in the style of road transport vehicles, and the rose and castle of the water bucket now have a strangely insecure position on the shelves of some departmental stores, although a few are still to be seen on the canals. In brilliant green, scarlet, yellow, and pale blue, the landscape and flower pictures are painted in a tradition as rigid as a Gothic screen.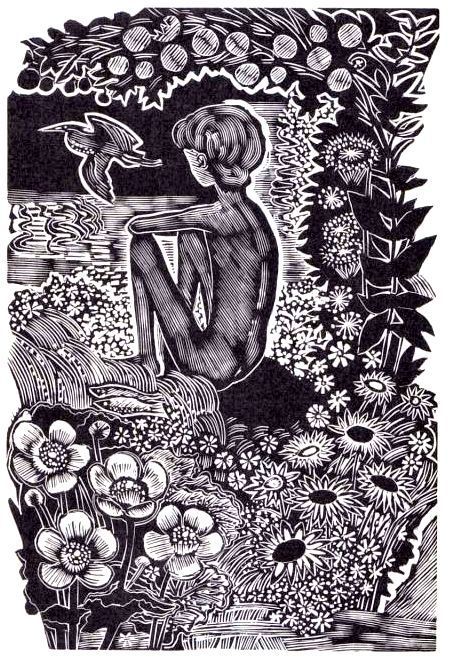 Black is used as a foil to white cord in ship-shape order. These decorations are as incongruous in the setting of an English landscape, hedgerow, weed, and dark water, as a flowered teapot at a picnic. 
Cheap fairing pieces of china in the 1880s may be the direct source of inspiration for these designs. Recalling as they do the corded mantelpieces of a Victorian midland cottage.
From 'The Saturday Book #22' (1962) Edited by John Hadfield
& The best of the Saturday book 1941–1975 (1981) Edited by John Hadfield