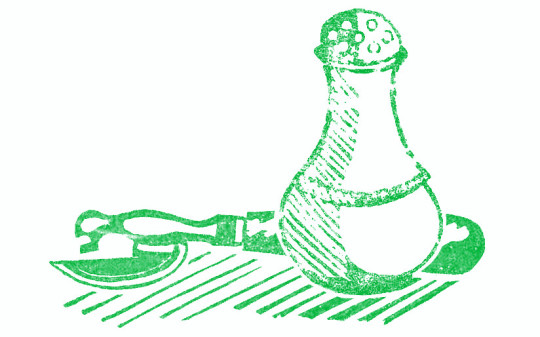 Cookery books are always important social documents, not just for tastes in eating but also for who will be doing the cooking. In the 1930s when more ladies of the house were doing the cooking and not the staff, cookbooks became more about budget, health and economy than the Victorian grandiose books for how to have your staff prepare a banquet. The bookends for the 1930s where the Great Depression and WW2, both had an effect in Britain and publishing. The Government would produce various cook books to promote health in a population with limited budget or ingredients to get the vitamins they needed. Publishing too had become cheaper and books more affordable. In these conditions the start of a suburban cookbook caught the publishers attention.

In this post are the books by Ambrose Heath showing various simple designs by Edward Bawden. The dust jacket and book-boards have a two-colour design in linocut and the internal pages are illustrated with black and white pen and ink studies.

I think part of the charm the books had Bawden illustrated was the playful and primitive look. Linocut is a medium that has had a bumpy road in the acceptance of art. Invented as a type of flooring in the 1860s, various artists used it for its printing quality and ease of carving, however detail couldn't be applied to a linocut without many over-impressions, and the artists who did champion it in the 1920s made abstract works, like Sybil Andrews and many at the Grosvenor School of Modern Art. Books on how to make linocuts were popular such as Claude Flight's own monograph, but many imitations came after and those books were aimed at the amateur artists or children.

Edward Bawden's works for linocut are the start of a lifelong pursuit of the medium. Unlike most people who try to start with linocut he saw the trick was to make the items oversized. Detail is for wood-engraving but with linocut it is better to be obvious. The soup-terrine or salt pot are large and simple but also beautiful compared to what cookery books looked like before. The standard type for a cookery book cover would have been a black and white photo of the author or a depressingly garish line drawing, embossed into wine-red cloth in gold, I am thinking of Mrs Beeton.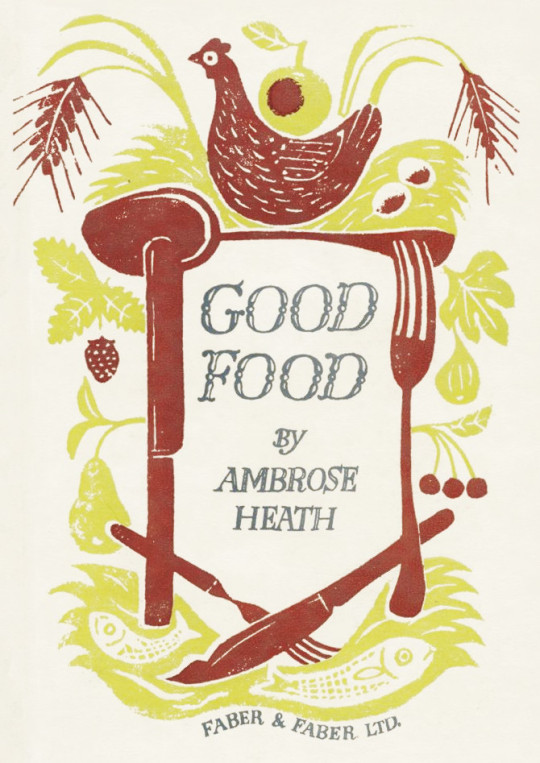 Edward Bawden – Front Cover for Good Food, 1932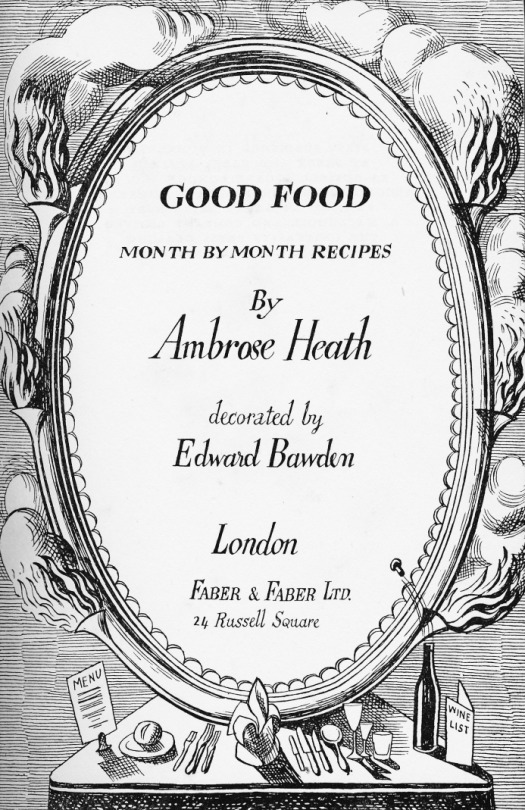 Edward Bawden – Title Page for Good Food, 1932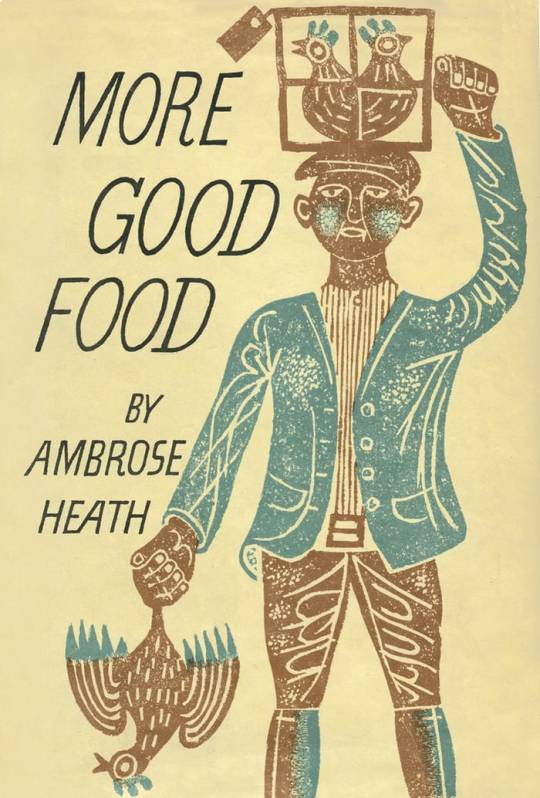 Edward Bawden – Front Cover for More Good Food, 1933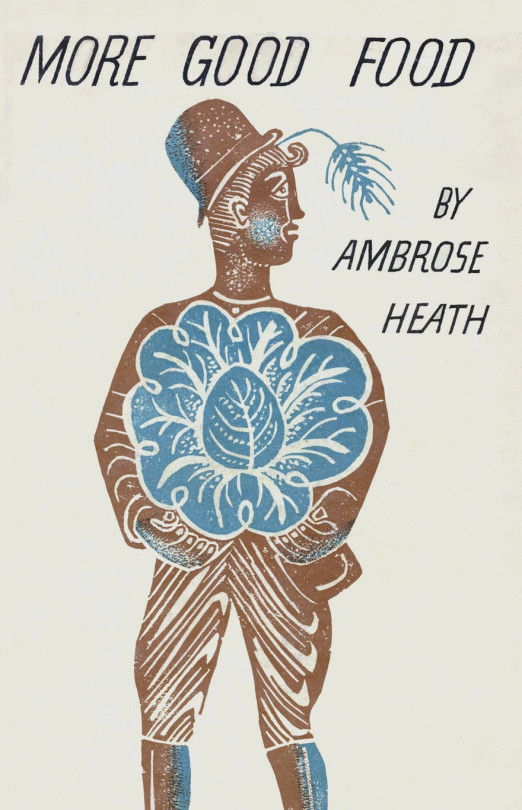 Edward Bawden – Rear Cover for More Good Food, 1933
What also is telling of an attention to quality in these books is that when Good Food and More Good Food were published, they are described as being 'Decorated by Edward Bawden' rather than illustrated, a subtle difference but I think it was the start of a change to how people illustrated cookery books.
I rather thought that as with most cases the author would have little to do with the designs of the cover or even be able to approve them, but in this case there is a letter from Ambrose Heath to Bawden: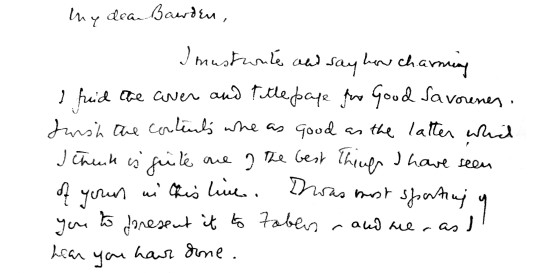 My dear Bawden,
I must write and say how charming I find the cover and title page for Good Savouries. I wish the contents were as good as the latter which I think is quite one of the best things I have seen of yours in this line. I was most sporting of you to present it to Faber, and me, as I hear you have done. †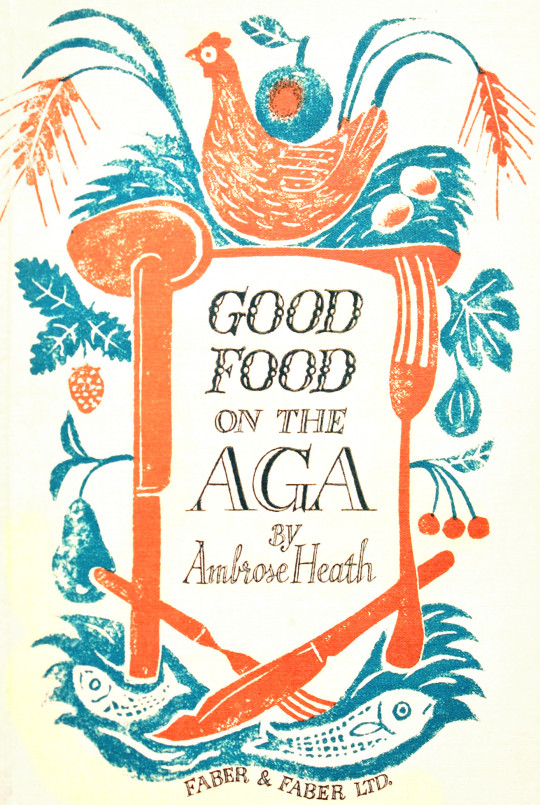 Edward Bawden – Front Cover for Good Food On The Aga, 1933

Ambrose Heath didn't just write on the subject of AGA cookery; he was a passionate AGA cook himself. A 1933 AGA brochure stated: "For many
months now Mr Ambrose Heath has done his own cooking and tested his professional recipes on an AGA Cooker, and his enthusiasm is unbounded for the AGA cooker's cooking efficiency. "He explains the various improvements made possible by AGA cooking and the difference in method due to the principle of AGA Heat Storage. He emphasises especially the enormously increased leisure which the AGA affords the Cook." ‡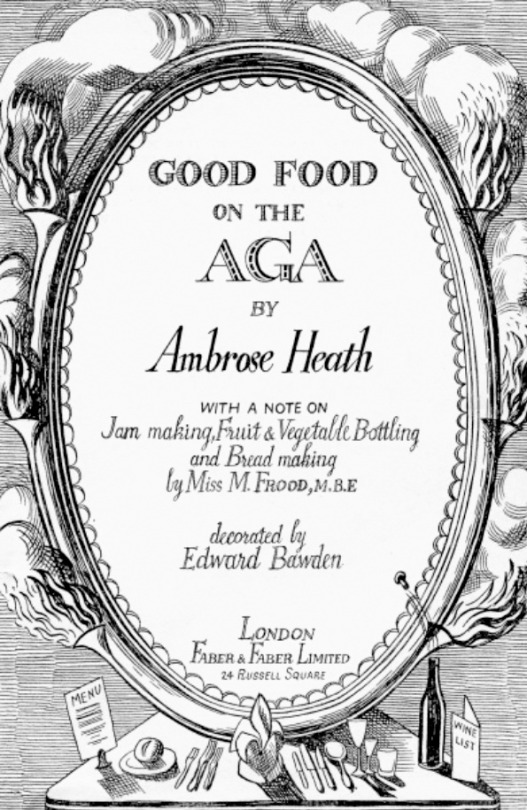 Edward Bawden – Title Page for Good Food On The Aga, 1933
A steady job for Bawden during the thirties was decorating the Good Food guides by Ambrose Heath, published by Faber and Faber. There were ten of these with a dozen line-drawn illustrations inside, and a witty linocut cover, each with superbly inventive margins, different lettering styles and a central illustration – for example, Good Soups has a bird picking the peas from a pod and Good Savouries has a skeleton fowl contemplating a skeleton fish on a plate, elsewhere you might see flies on the crumbs or find mice in the cheese. ♠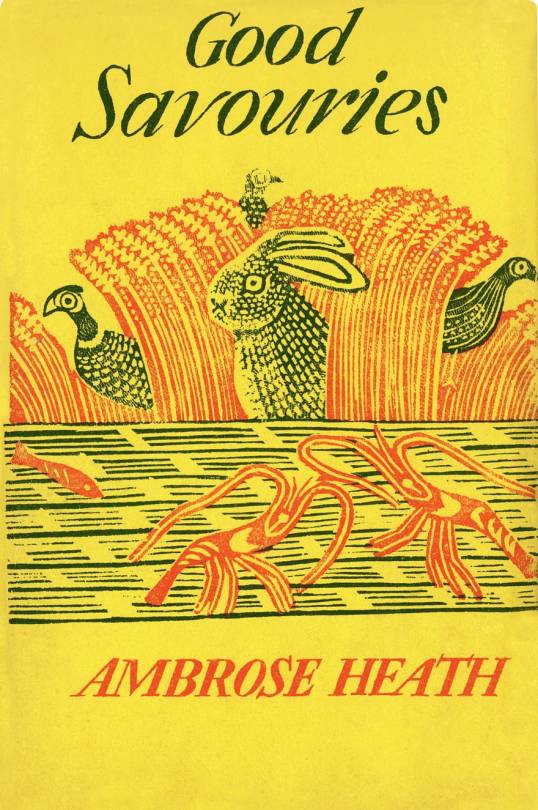 Edward Bawden – Front Cover for Good Savouries, 1934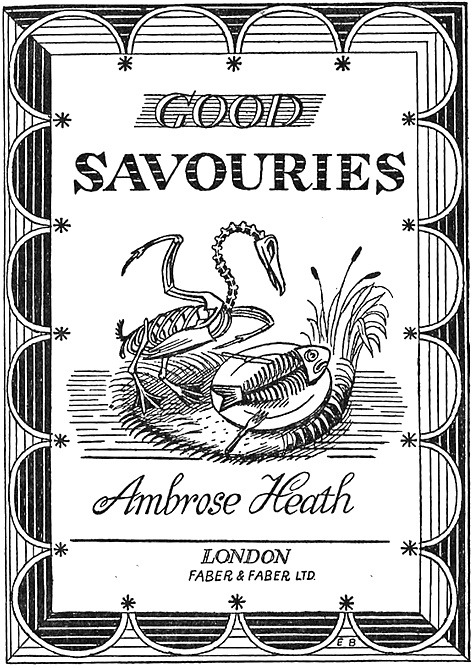 Edward Bawden – Title Page for Good Savouries, 1934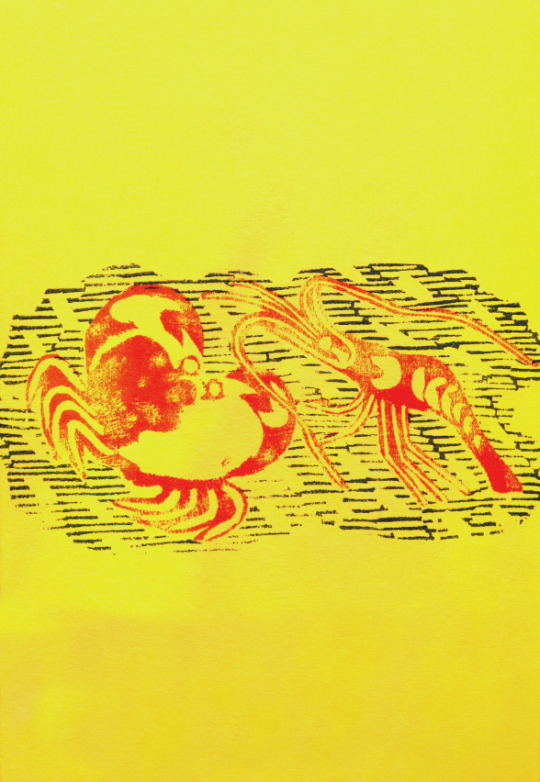 Edward Bawden – Rear Cover for Good Savouries, 1934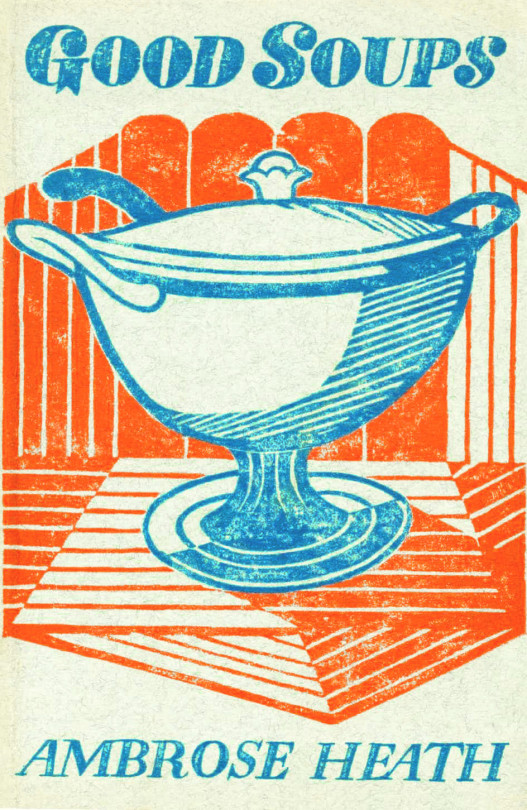 Edward Bawden – Front Cover for Good Soups, 1935

Good Soups is my favourite of all the books for the illustration of geometric patterns and inside the pen and ink drawings are often mistaken for linocut illustrations too.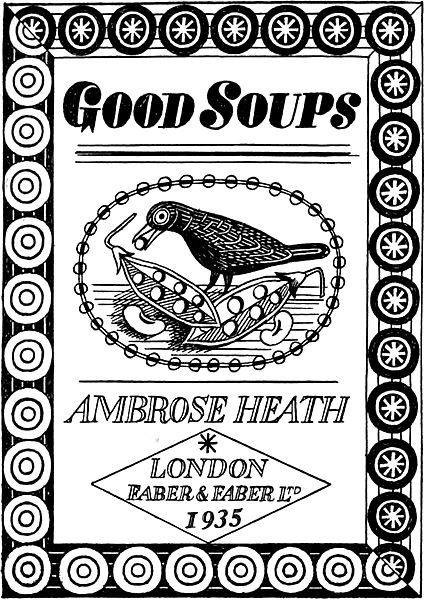 Edward Bawden – Title Page for Good Soups, 1935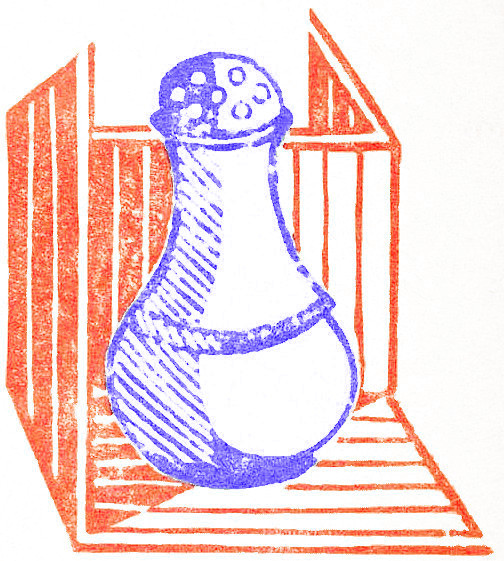 Edward Bawden – Rear Cover for Good Soups, 1935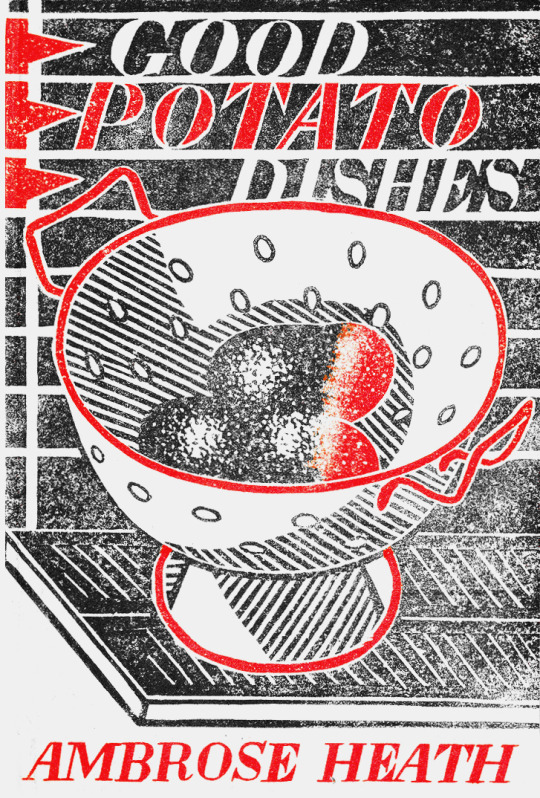 Edward Bawden – Front Cover for Good Potato Dishes, 1935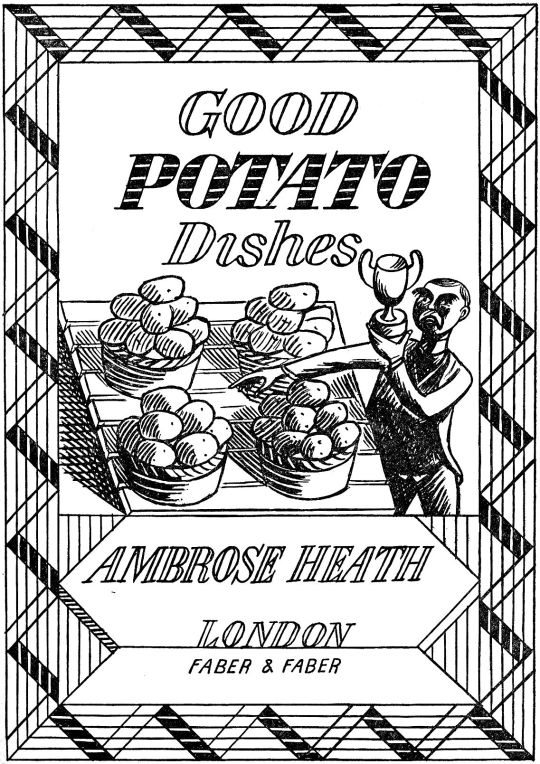 Edward Bawden – Title Page for Good Potato Dishes, 1935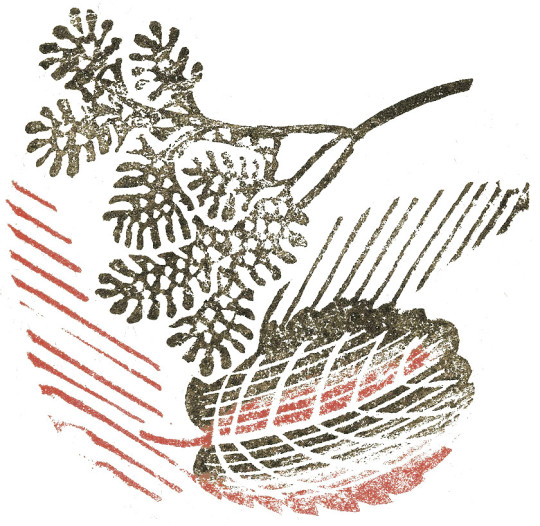 Edward Bawden – Rear Cover for Good Potato Dishes, 1935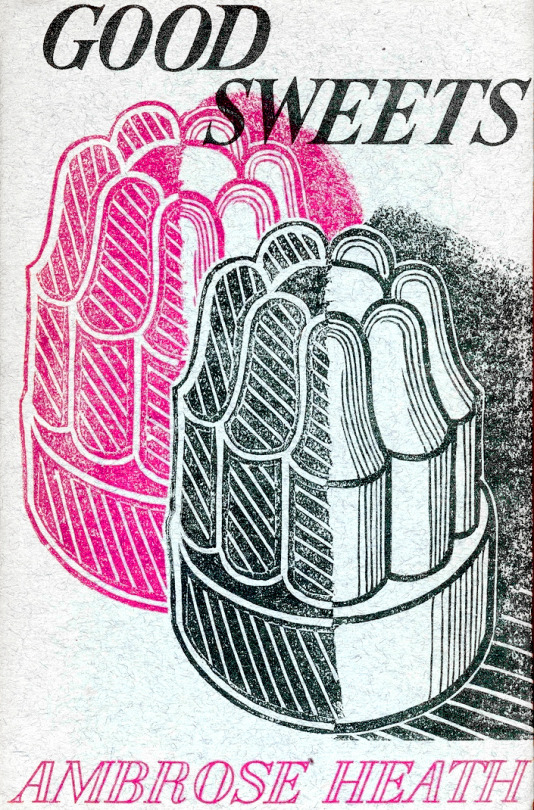 Edward Bawden – Front Cover for Good Sweets, 1937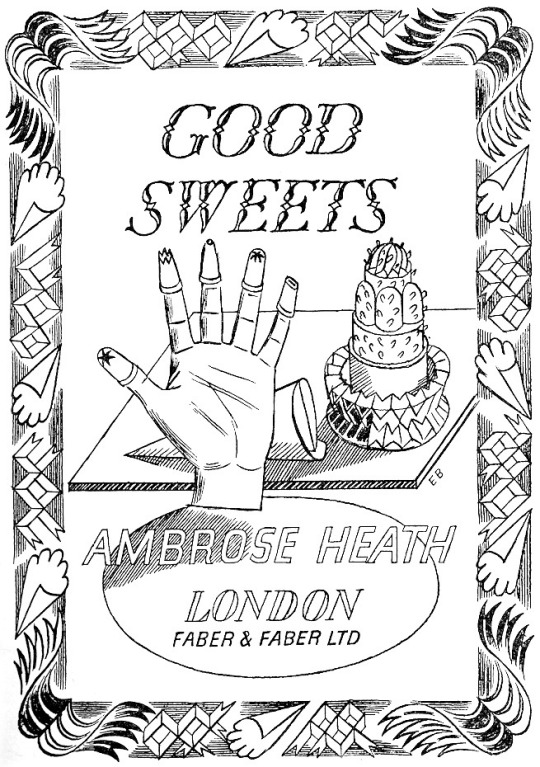 Edward Bawden – Title Page for Good Sweets, 1937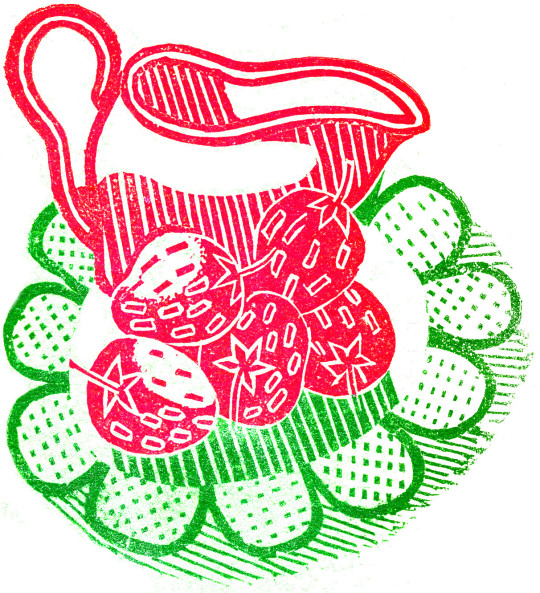 Edward Bawden – Rear Cover for Good Sweets, 1937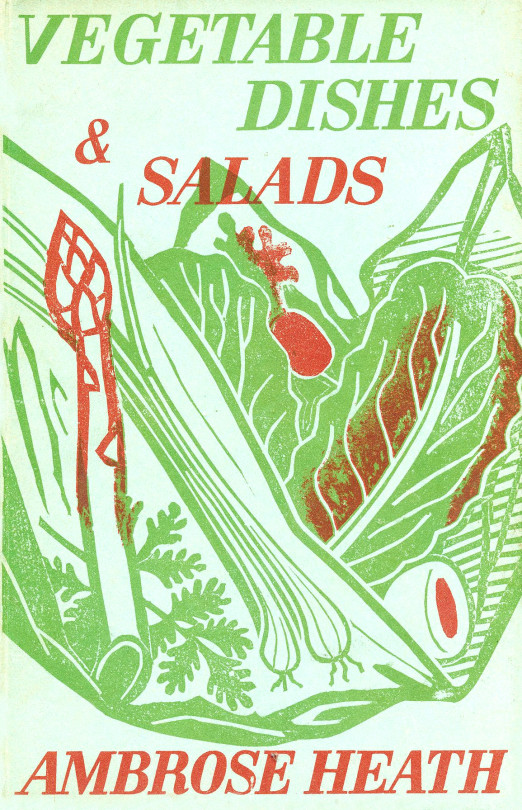 Edward Bawden – Front Cover for Vegetable Dishes & Salads, 1938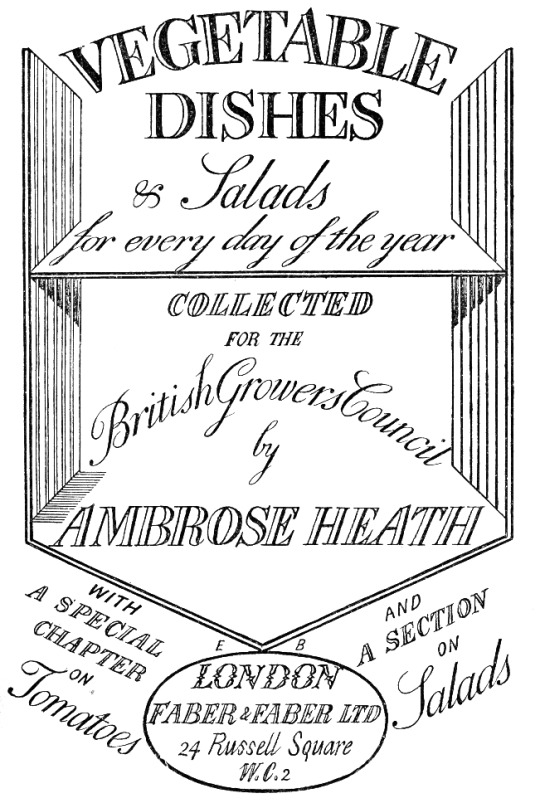 Edward Bawden – Title Page for Vegetable Dishes & Salads, 1938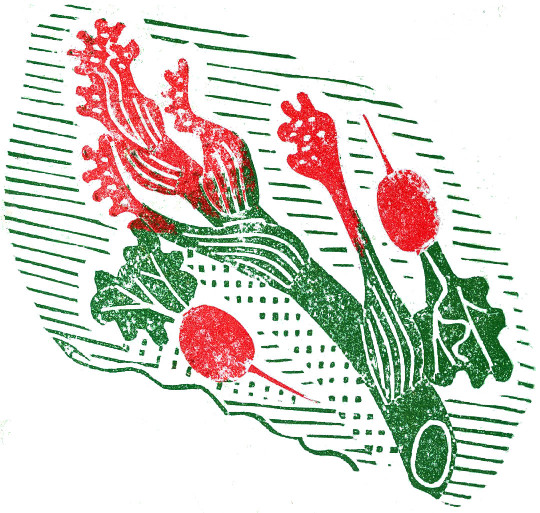 Edward Bawden – Rear Cover for Vegetable Dishes & Salads, 1938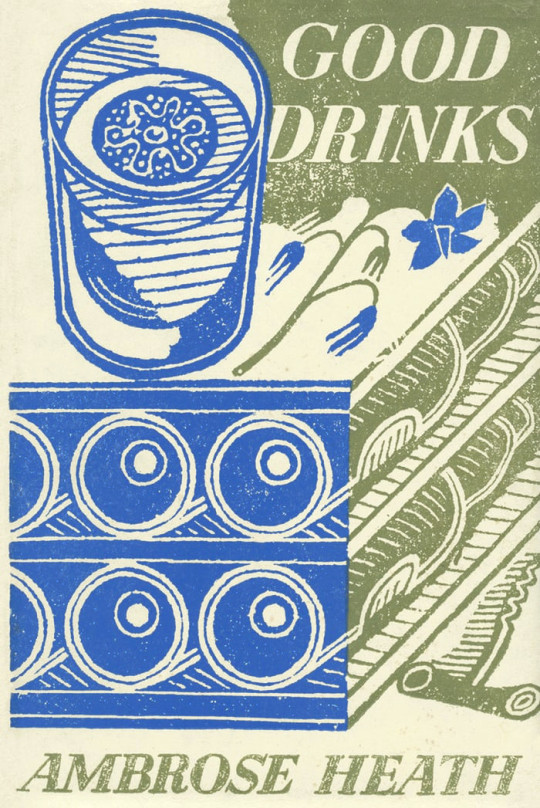 Edward Bawden – Front Cover for Good Drinks, 1939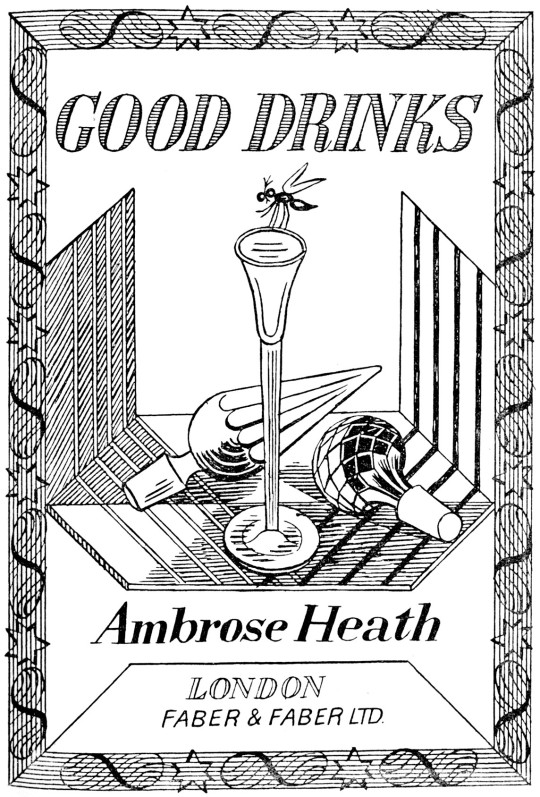 Edward Bawden – Title Cover for Good Drinks, 1939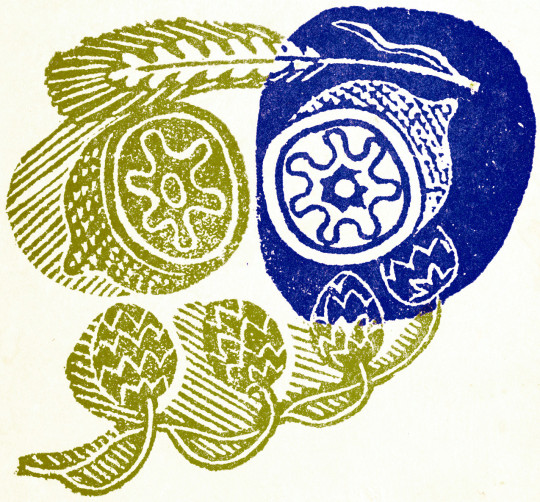 Edward Bawden – Rear Cover for Good Drinks, 1939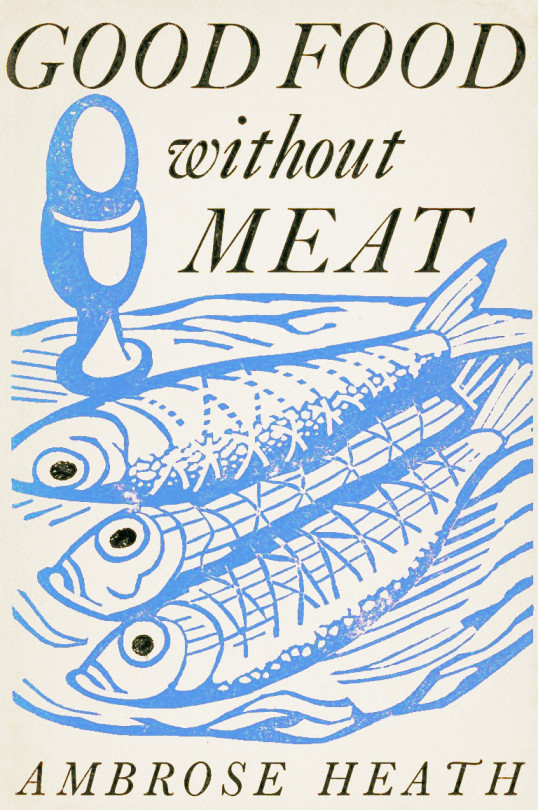 Edward Bawden – Front Cover for Good Food Without Meat, 1940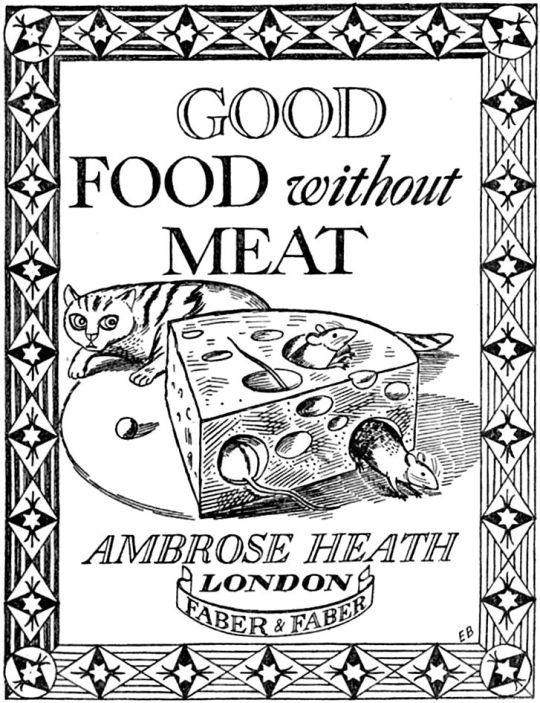 Edward Bawden – Title Page for Good Food Without Meat, 1940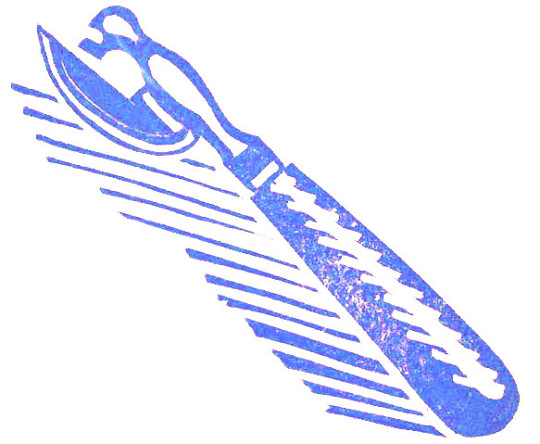 Edward Bawden – Rear Cover for Good Food Without Meat, 1940
† Letter to Edward Bawden from Ambrose Heath, 31st May 1934.
‡ How The Aga Cooker Became An Icon, 2013, p32
♠ Malcolm Yorke – Edward Bawden and His Circle, 2007, p74