The books of Ambrose Heath illustrated by Eric Ravilious or Edward Bawden are worth a lot of money in mint condition. I was thinking that it was sad that people are only collecting those books, for the illustrations, not the recipes. But also there are so many other wonderful designs of books by Heath worth buying.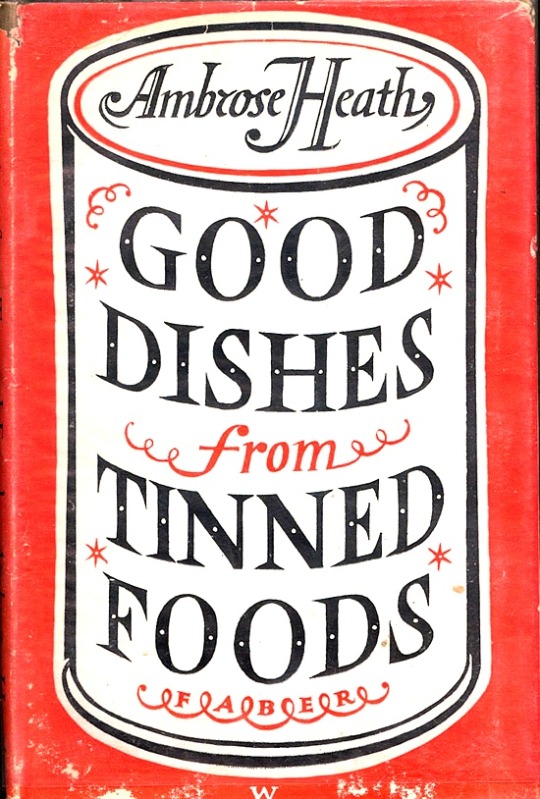 Ambrose Heath – Good Dishes from Tinned Foods – Faber & Faber, 1939.
I doubt that Heath had much say or interest in who illustrated his books or how, most of it seams to be same in the hands of Faber and Faber.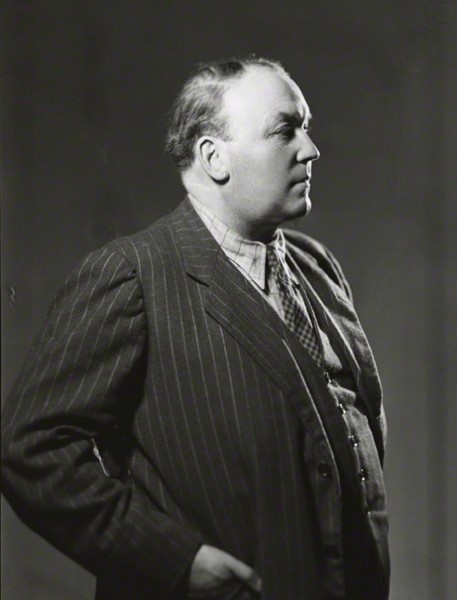 Ambrose Heath
Ambrose Heath was born Francis Geoffrey Miller on the 7th February 1891 in London. He was a journalist and food writer who wrote for newspapers including The Times and The Manchester Guardian, before becoming the food writer for The Morning Post.
In 1933 he published his first book 'Good Food: Month By Month Recipes' (illustrated by E. Bawden). It was a success and the year later another three books and reprints came. In the 30′s he wrote over 20 books and many more for publications and companies like Aga stoves. The most expensive of the cook books is undoubtedly 'The Country Life Cookery Book' (illustrated by Ravilious in 1937).
Heath wrote and translated more than one hundred works on food. In his lifetime he was best known for a translation of 'Madame Prunier's Fish Cookery Book' that enjoyed many reprintings. He died on the 31st May 1969 in Surrey.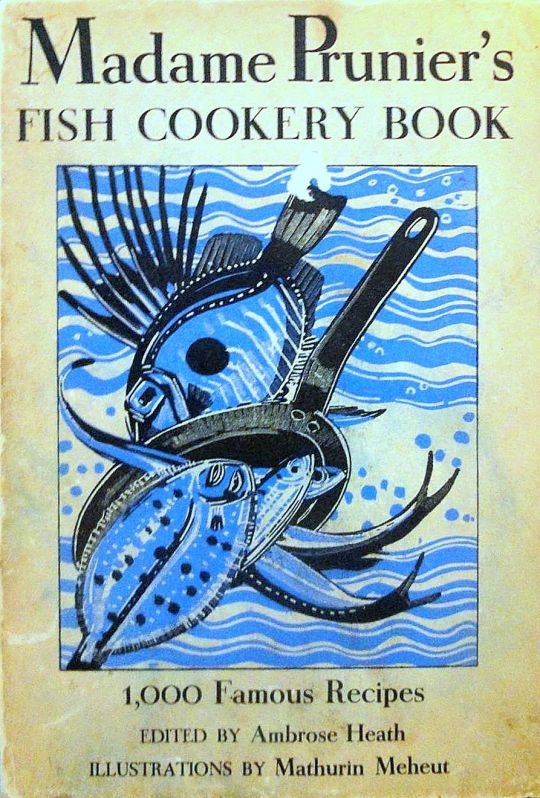 Ambrose Heath – Madame Prunier's Fish Cookery Book – Nicholson & Watson, 1938.
Below are a the beautiful covers of his other books without ER or EB. I think all the samples I have selected where published and thus designed by Faber & Faber.