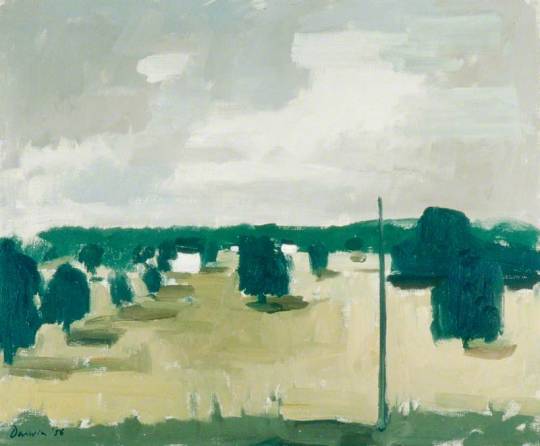 Robin Darwin – Near Dedham, Suffolk, 1956, Government Art Collection

Sir Robert Vere "Robin" Darwin KCB CBE RA RSA PRWA NEAC has more names and honours to his name than you would think possible, so why isn't he better known?
He was the son of the golf writer Bernard Darwin and his wife the engraver Elinor Monsell. His aunts were Gwen Ravarat and Margaret Keynes. One of his sisters was the potter Ursula Mommens who married and divorced Julian Trevelyan before Mary Fedden. He was a great-grandson of the naturalist Charles Darwin. Robin was both an artist and an educator.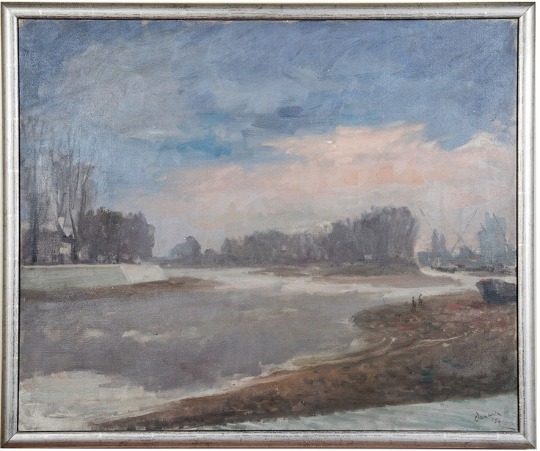 Robin Darwin – The Thames at Kew, Oliver's Island, 1954
Robin started off at Eton and then went on to the Slade art school, under Henry Tonks he lasted only a term. When the Second World War came he found himself as an artistic administrator in the Camouflage unit under the Ministry of Home Security in Leamington Spa designing things from inflatable rubber tanks to working out how to disguise large factories from the air with trees and their shadows. He went back to teach art at Eton and there set up the school's famous ceramics department.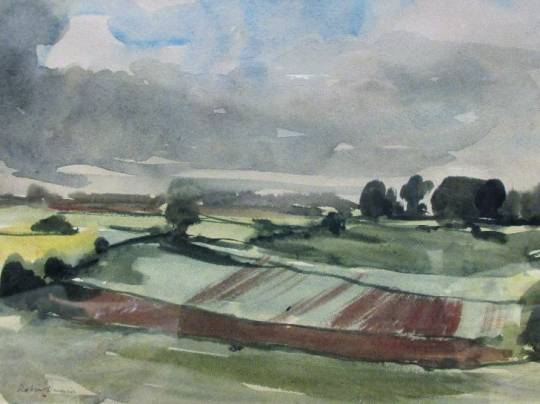 Robin Darwin – Suffolk Landscape, c1935
He then moved on to the Ministry of Town and Country Planning in 1945, looking at the post-war reconstruction of London. Then he was appointed education officer in the newly formed Council of Industrial Design. It was under the  Board of Trade and a propaganda unit for British Design. Under the leadership of Gordon Russell and Paul Reilly it became the Design Council.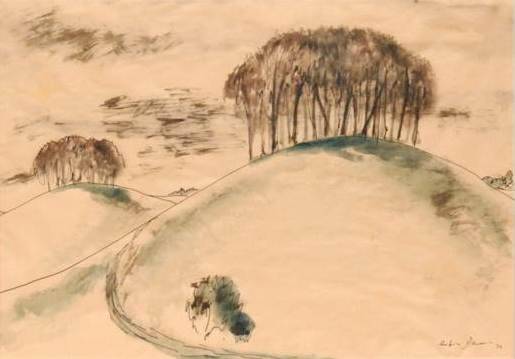 Robin Darwin – The Wittenham Clumps
He was also involved with the Festival of Britain but he is now famous for being the rector of the Royal College of Art from 1948 until 1971.
Through his reforming leadership of the Royal College of Art, Robin Darwin had an enormous impact on C20 art and design. As a subsequent Rector of the RCA, Sir Christopher Frayling, points out in his introduction to this first biography of Charles Darwin's great-grandson, Darwin's influence at the College has lasted for over sixty years, far longer than the Bauhaus existed (thirteen years) or Black Mountain College's celebrated twenty-year heyday.