I thought I would feature this Mine as an unlikely source of inspiration. I came across two works on the same day and I thought it was nice to show an alternative to artistic inspiration in Cornwall other than St Ives.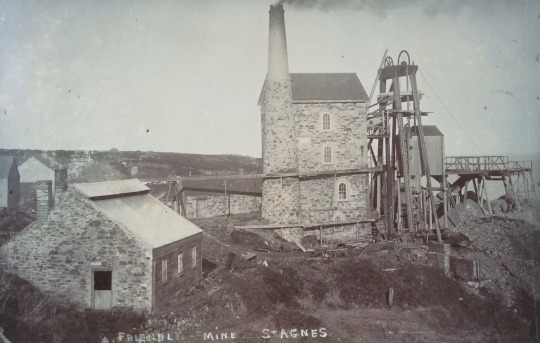 Sammy Solway – Wheal Friendly Mine, 1905
The Wheal Friendly Mine in Cornwall was a small tin mine at St Agnes which formed part of the more famous and rich Wheal Kitty tin mine. It was operating prior to 1863 but was out of use and abandoned by 1930. Below it is imagined  when working from a 1966 Match box cover.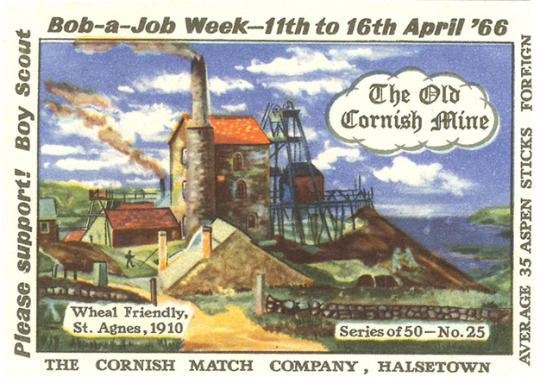 Below is a photograph of the mine by John Piper taken when he was researching the Shell guide for Cornwall. It is a romantic ruin but also looks like an outpost for Mars.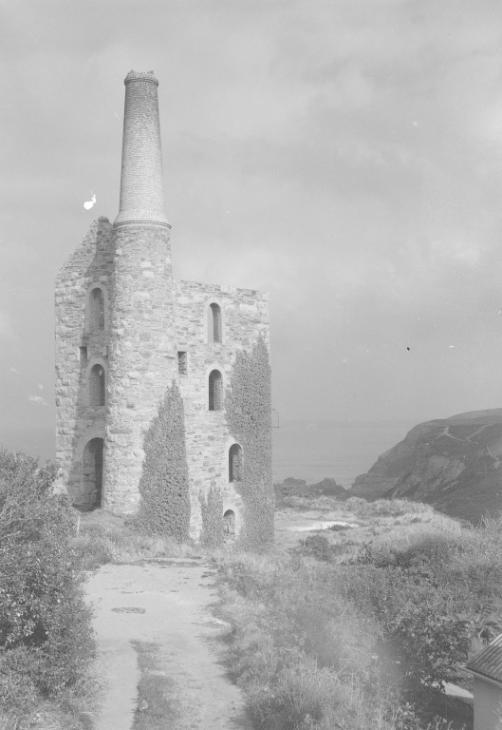 John Piper – Wheal Friendly tin mine engine house, St Agnes, Cornwall, 1933

The last picture is a painting by Olive Cook for the Recording Britain project. For Olive Cook it is a rather lovely watercolour.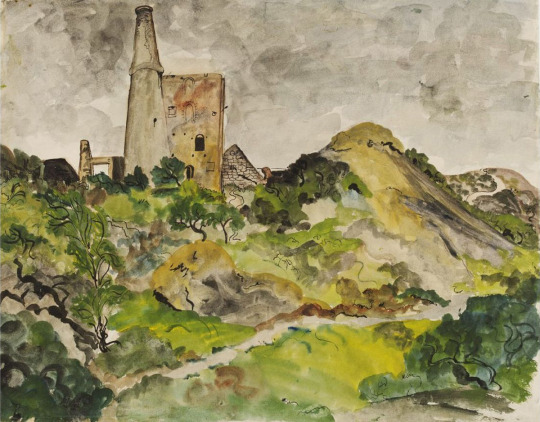 Olive Cook – Tin Mine, St. Agnes, North Cornwall c1940.