It's rather annoying to loose one's keys; to search the house, from worktop – to hallway table, your coat pockets and then find them in the jeans you wore yesterday that had been screwed up and posted in the laundry bin. But it must be another thing to lose a sculpture.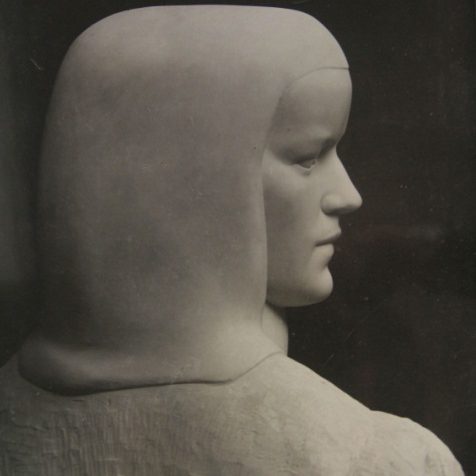 The photographs here are of a lost work by John Skeping of his first wife, Barbara Hepworth made in Rome. It must have weighed a lot, it's not small and somehow it is missing.
Skeaping wrote in his memoirs that he had advertised for the sculptures return and to find information on where it might be today. Might it be in an Italian household somewhere? Who knows. The mystery lives on for now. Finding it would be the sensation of the modern age.