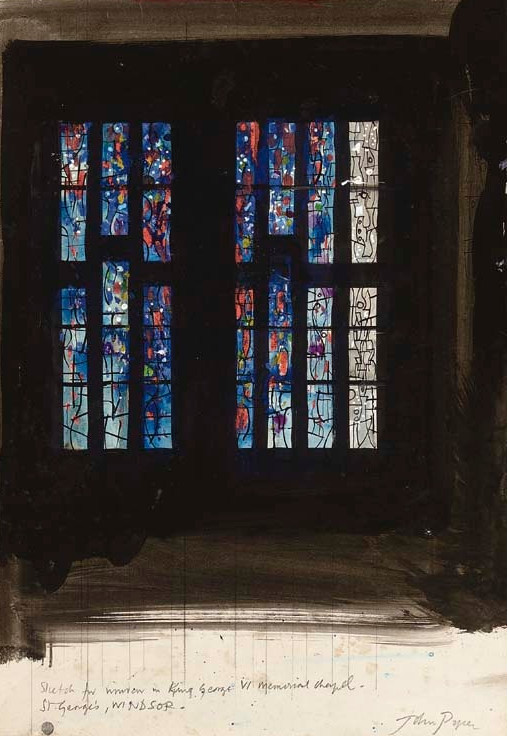 Above, is the original design by John Piper for a window he was commissioned to design for the the King George VI Memorial Chapel.
The Chapel was commissioned by Queen Elizabeth II for her father, in 1962 as an addition to the St George's Chapel, Windsor. The architectural design was made by George Pace, a modernist architect who enjoyed medieval architecture – so he would abstract the vaulting but in a simple way, with a heated floor and heated lead roof so snow wouldn't damage the roof.
The public are not allowed into the chapel so their only view is from the iron gates designed by Pace.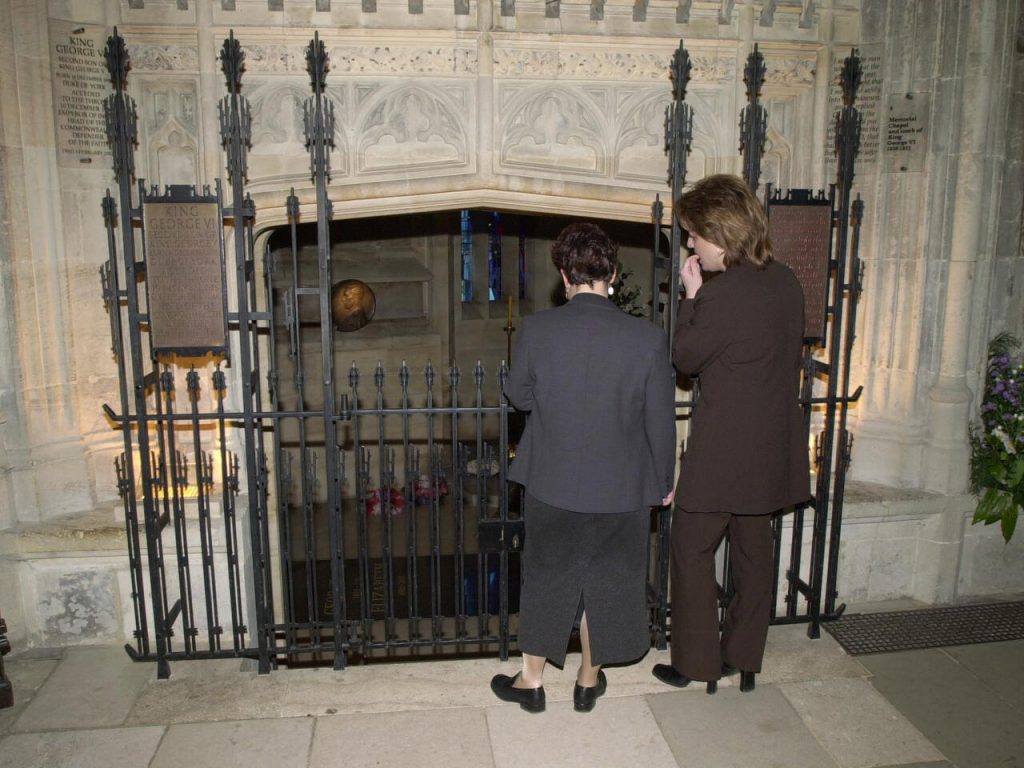 The only clear image I could find of the windows was from before the Queen Mother died when King George's ledger stone was laid down in 1969.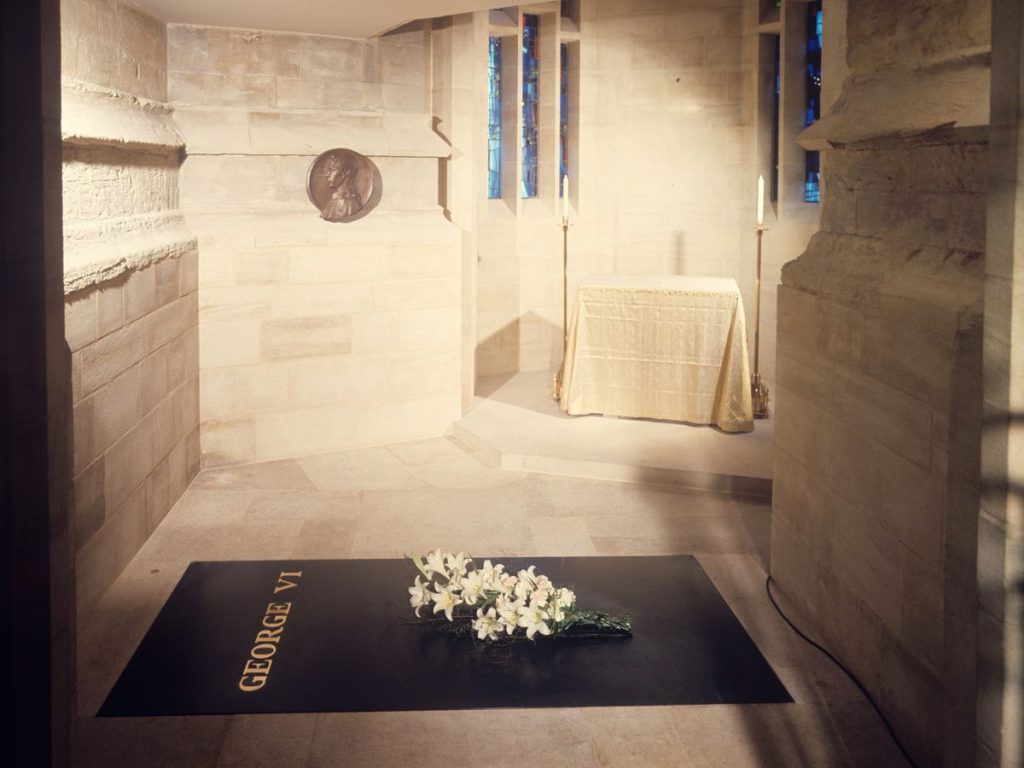 The chapel has a rug given to the King George VI by Elizabeth for him to keep his feet warm. It sits in front of the small altar there.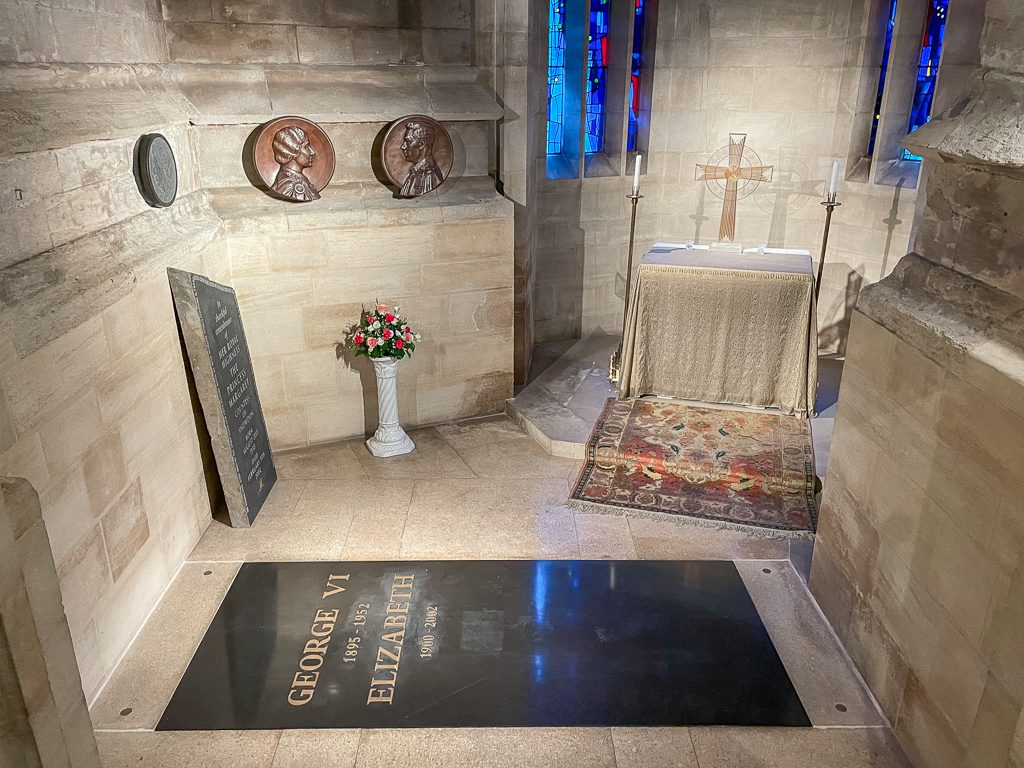 On the wall are roundel impressions of the her parents (copied from the ones at Sandringham) and one of her sister Margaret who has a standing headstone in the corner as she was cremated as the vault could not contain another casket and so her urn is placed in the vault below, with spaces taken for Queen Elizabeth, Prince Philip, the Queen Mother and King George VI.