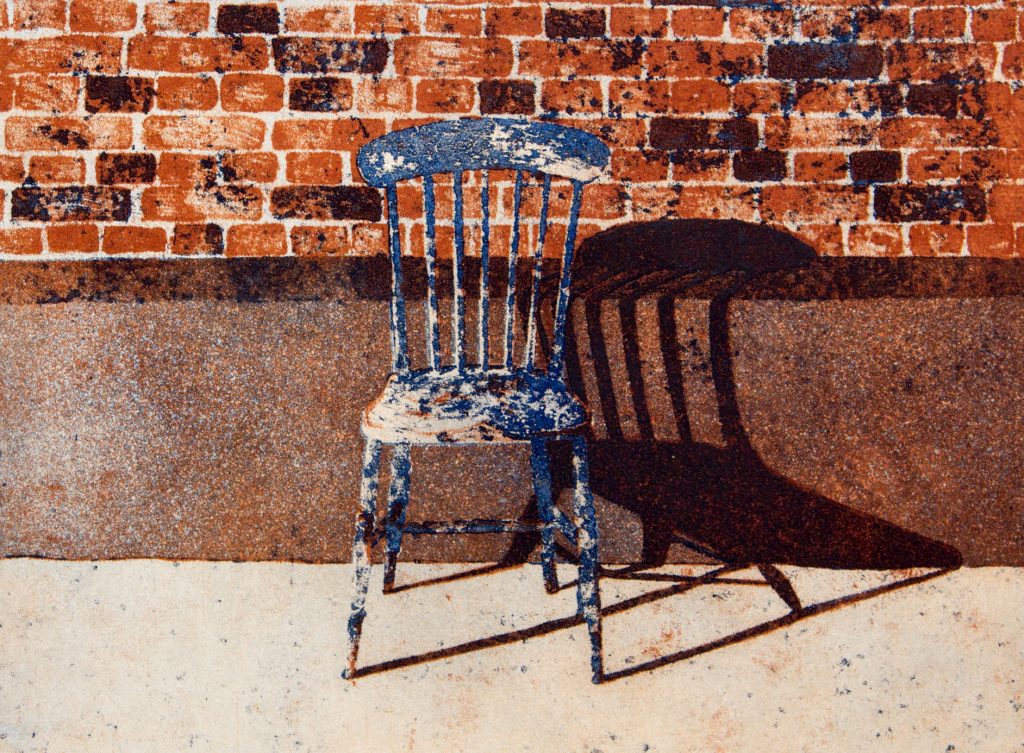 The Suffolk printmaker Michael Carlo is maybe melined for his orange style prints, but I think they have a beauty that has been overlooked for so long. Working for the Curwen Press and Christie's Contemporary Art made his work very popular in large editions. You don't see them so much anymore and I think it's a shame. I have quite a collection of them. I think the woodland and pathway prints also have a wonderful technical ability to them that is overlooked.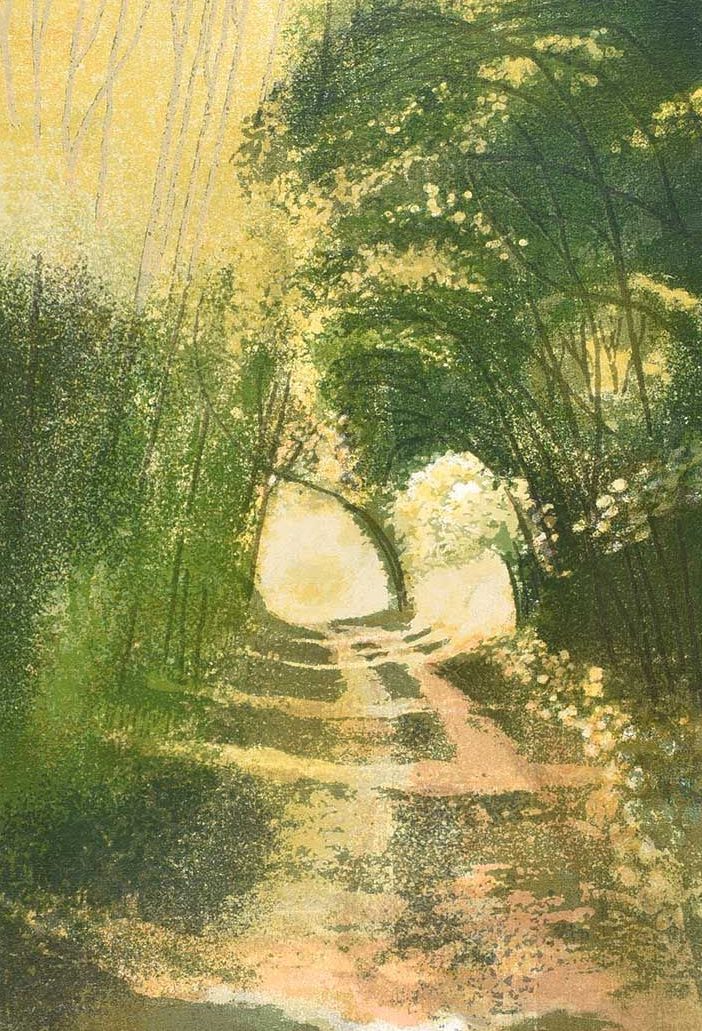 The image of the dappled light in woodland is a universal picture. I see it all over Britain and in the lanes on my cycle rides into Cambridge. I think what is important about the method of his printing at that time was how painterly it is. Printed in layers of colours, it is the areas Carlo leaves blank for the yellow and white to appear though the greens as weeds and cow parsley that grow on the edges of paths like this.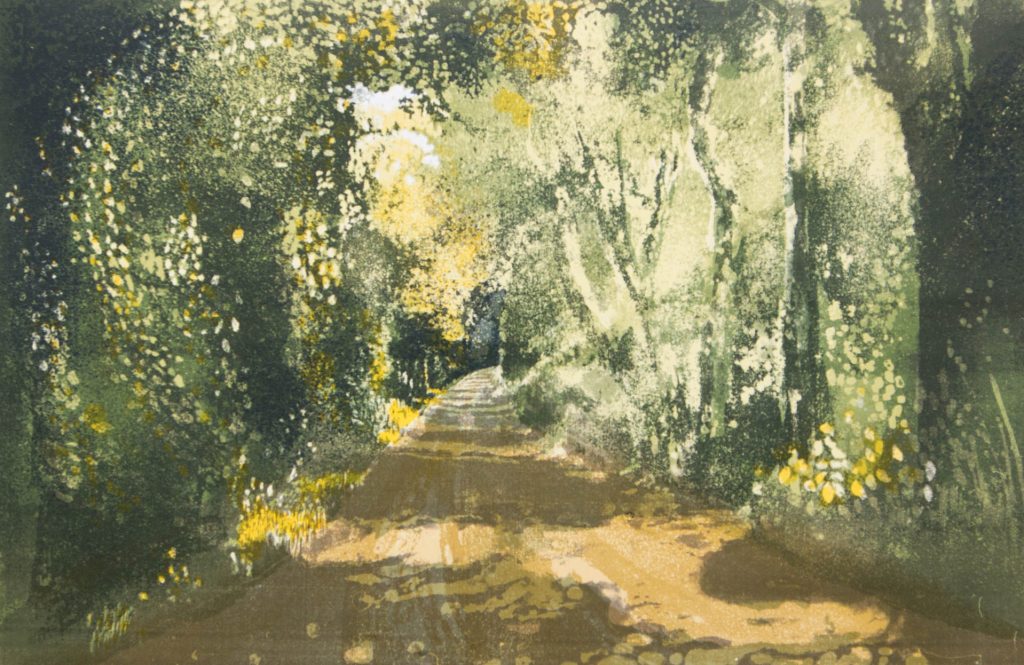 I can't help feeling if these screen prints and lithographs were blown up in size to fill whole walls people would be impressed with Carlo's technical ability. After having a lucrative series of prints of Christie's Contemporary Art in the 70s and 80s, he became more abstract and worked in a series of colourways. Like the print below, a woodcut of a field and woodland in an explosion of colour.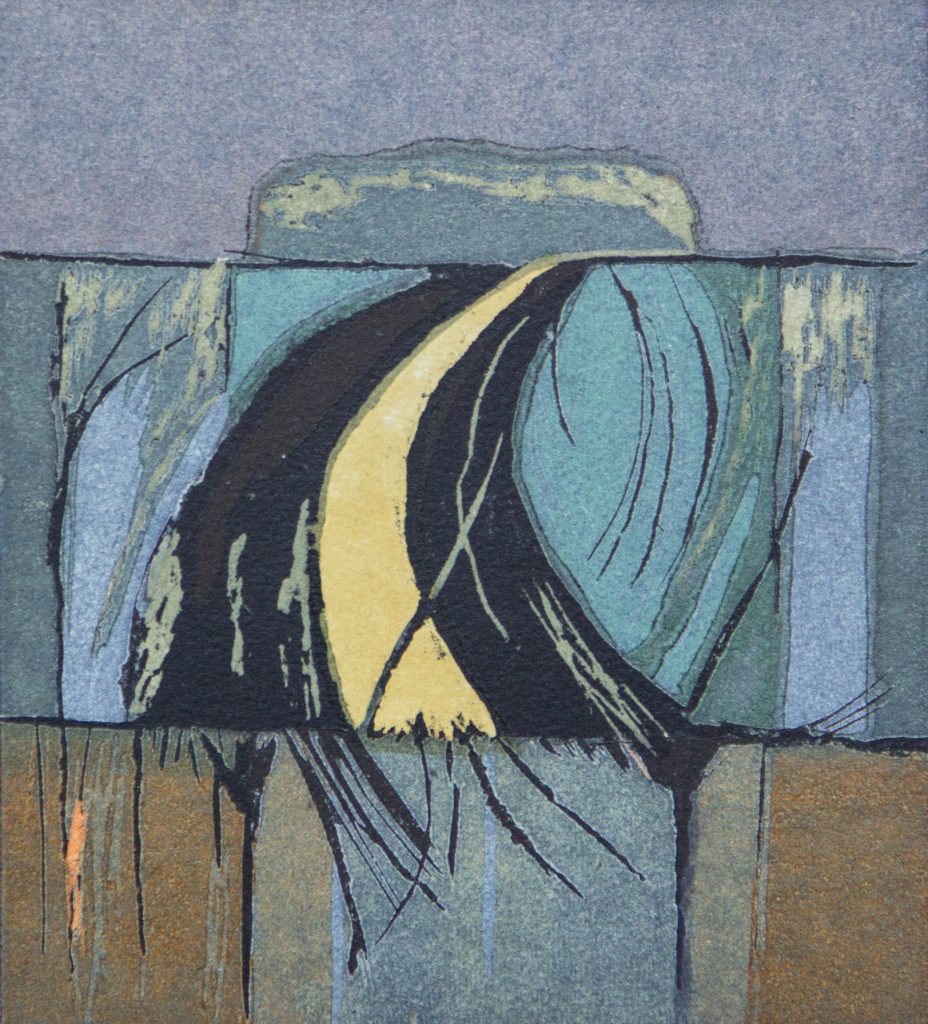 ---
Here is some text from Carlo's website that is rather entertaining and I have illustrated with his works:
From the very start I loved it at Colchester Art School: I found my tribe. With staff including Edward Bawden, John Nash, Peter Coker, Edward Middleditch and Nigel Henderson, It was so exciting. After two years I specialised in painting and printmaking and was encouraged to go to North Wales and visit the slate quarries, to get away from East Anglia and the fields and the big sky.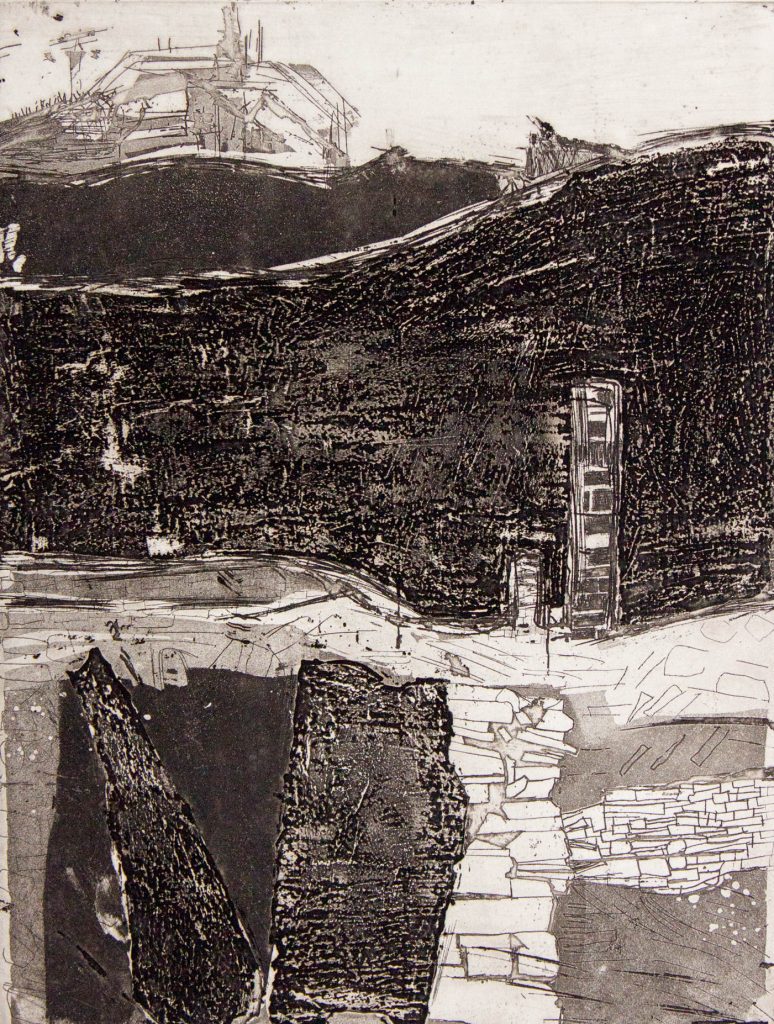 I hitchhiked there with a tent and a large drawing board in the summer of 1964. I did a huge quantity of drawings and photographs and in Feb 1965 it got me into the royal college of art and into a flat in Shepherds Bush. At the RCA I learned to do photo screen printing; I also won the lithography prize, despite the big move to 'pop' art, I stuck to slate quarries.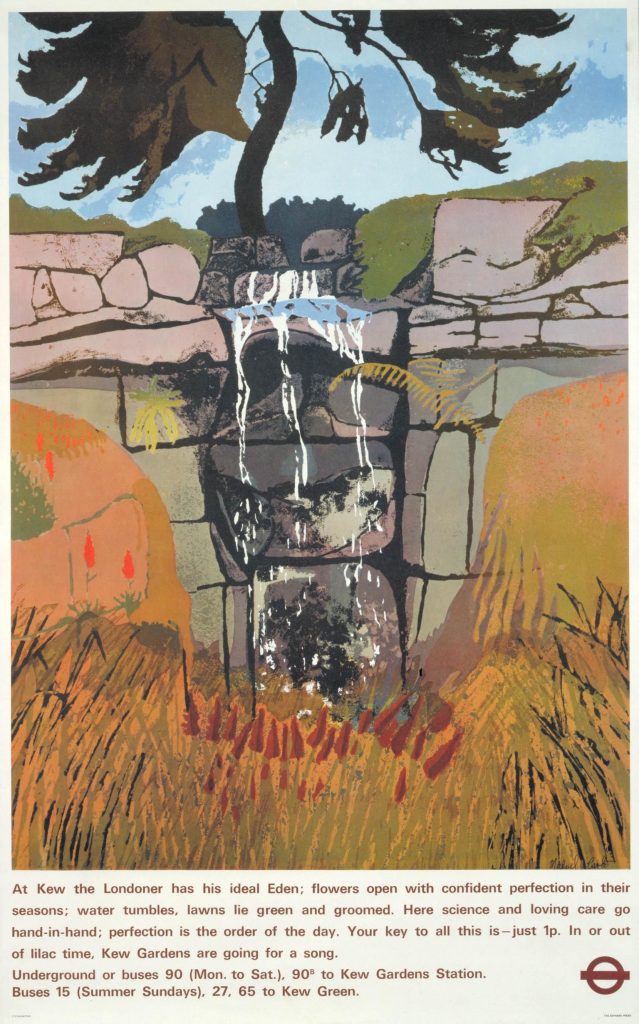 In 1972, unable to buy a house in London, I moved out to Essex, near Braintree, to a derelict cottage surrounded by fields and after a short time became obsessed by the land, weather and time of year. I had an etching press by then and was also doing simple hands on silk screen printing.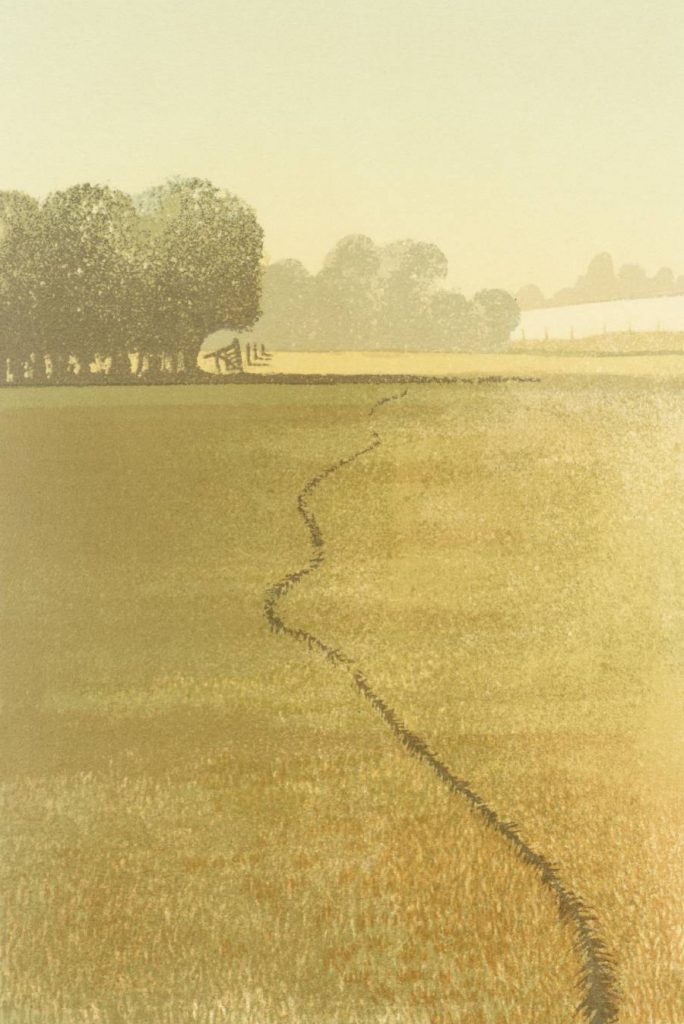 By 1976 I was working a lot of the time for Christie's Contemporary Art, producing commissioned silk screen prints in large editions, doing all the printing in a small outside wash house, my studio. In 1979, with the help of a contract with CCA I was able to move. On a visit to my parents in Suffolk, near Glemsford, I saw a large barn with other outbuildings and a small barn part-converted into a house. My first job was to convert a row of stables and pigstys into a long studio. I also bought a stone lithography press and gave up part-time teaching in London and Southend-On-Sea.
Around 1995 I stopped doing prints for Christie's Contemporary Art which gave me complete freedom to do as I wished. My work became less romantic, a little harder. I did more etching and stone lithography plus I started doing reduction woodcuts using MDF in very small editions of 12 or 15. Not of 250.