Leslie Wood was an English artist and illustrator who worked on covers for Punch and during his time was rather famous but seems is only remembered by bibliophiles.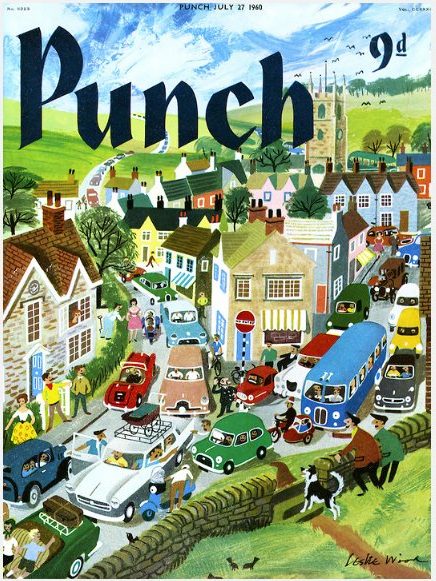 Born in Stockport, England he studied at the Manchester College of Art and Design. In 1943, Wood showed some of his work to Faber and Faber, and was soon commissioned to take over illustration of Diana Ross' Little Red Engine books, and went on to illustrate many other children's books.
Below are some examples of his work next to the final published ones. I have been buying up his works for some time and many of them are in the form of these storyboards that the publishers printed and returned to him after. This is a book by Erik Hutchinson, who wrote a few children's books including this one of a swallow on it's migration home.